Night tube in London
Find out all you need to know about London's new night tube service with Time Out's guide to 24-hour travel across London. Staying out late or getting up early just got a whole lot easier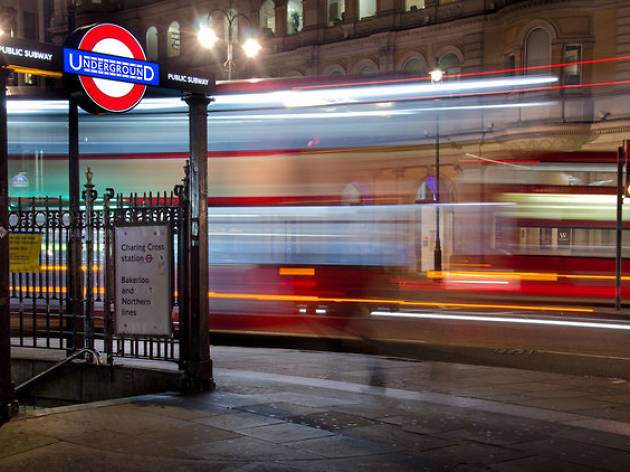 London has finally got its long-awaited night tube service and ending the tyranny of shutters pulled over station entrances, leaving early to catch the last train or being forced to resort to pricey taxis and dodgy night buses. We've put together this guide to let you in on everything you need to know – plus compiled a few pointers on what nocturnal delights (everything from late-night bars in London to museum lates) you'll be able to indulge in, safe in the knowledge there should be a tube waiting to take you home. All aboard the night train.
Which lines are running?
All of the Victoria line and Jubilee line plus most of the Central line and the Charing Cross branch of the Northern line. Piccadilly lines will begin running on December 16 with plans for parts of the Metropolitan, Circle, District and Hammersmith & City lines to join the night time service.
How often will the night tubes run?
Expect a minimum wait of eight minutes (on the Northern line) and up to 20 minutes between trains on some Central line stations. The Jubilee, Victoria and Piccadilly lines will have trains running every ten minutes.
How much will the night tube cost?
Fares will be charged at normal off-peak prices. You can use your Travelcard for journeys starting up until 4.29am the morning after the printed date. Daily capping on Oyster cards and contactless payment cards will also apply.
Okay. What now?
Take a look below at the suggestions we've put together and get ready to explore London in all its after-dark decadence and delightfulness.
Late-night fun on the night tube lines
Looking for late-night London culture?
London night tube news