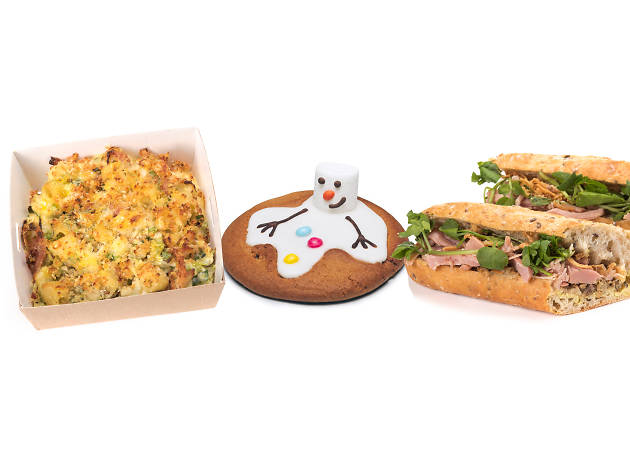 Pret's Christmas specials ranked worst to best
The sandwich chain's festive offerings are back – we've sorted the crackers from the turkeys
The launch of the Pret Christmas menu is pretty much a legitimate cultural event. There's a countdown to the release of their Christmas sandwich for chrissakes – and there should be. It's (nearly) the best in this city. But this menu is about more than that sarnie – 17 items strong, it's a veritable homage to all things Chrimbo, from mince pies to, er, salads. To celebrate, we've decided to pit these festive foodstuffs against each other, ranking the entire Pret Christmas menu from worst to best. It's a big day for the internet. So have at 'em.
RECOMMENDED: Find more festive fun with our guide to Christmas in London
Pret's Xmas specials ranked worst to best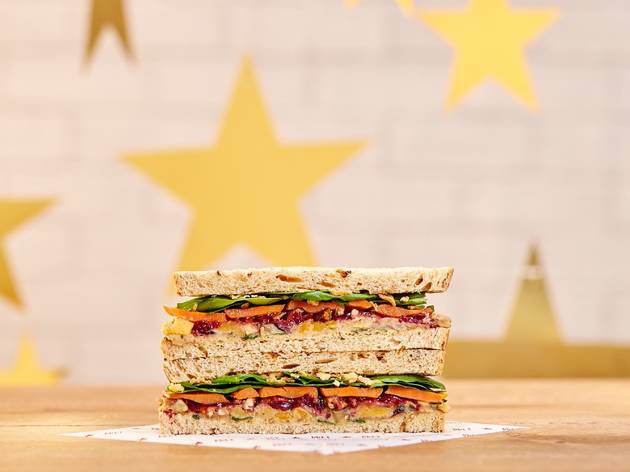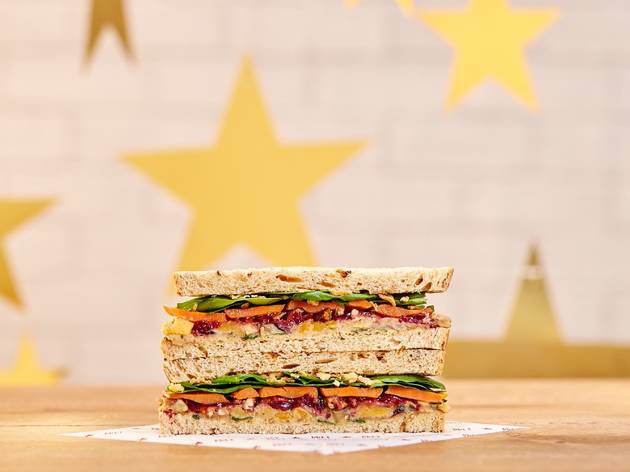 17. Very Merry Christmas lunch sandwich (vegan)
It's tough being a vegan (or, frankly, just a vegetarian) at Christmas. This sandwich just rubs salt in the wound. Layering carrots, spinach, and port and orange cranberry sauce on granary bread, the main problem here is how oniony and overbearing the (undercooked) stuffing is. Do not buy this if you're planning on snogging anyone at the office Christmas party.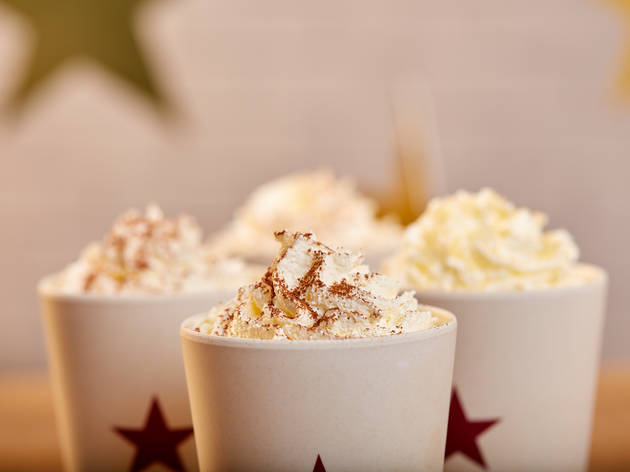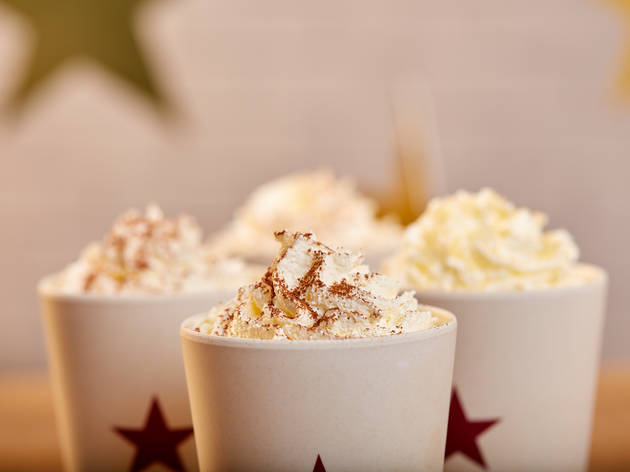 Bastard son of the pumpkin spice latte, this tastes like it was dreamt up for the Instagram likes. It's thin, mealy and spicy in a bad way. If you must get your gingerbread on, just order a gingerbread man.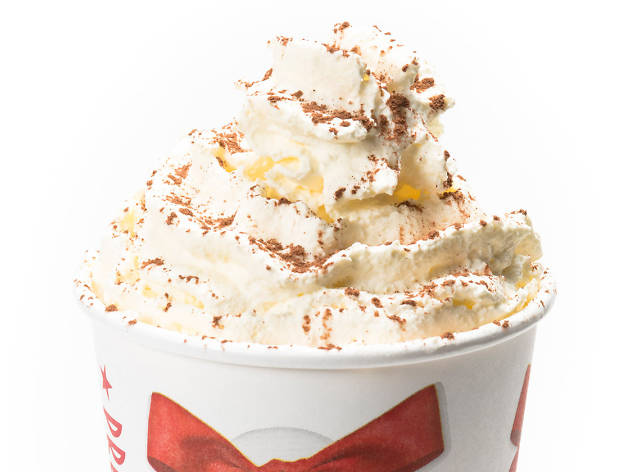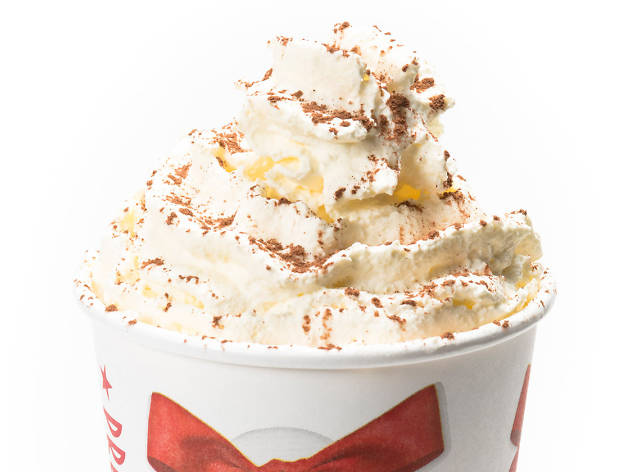 This tastes a bit like a cross between mint choc chip ice cream and that really thin hot chocolate you get out of a vending machine. Not great basically. But much improved if you ask for a snowy mountain of fresh whipped cream on top.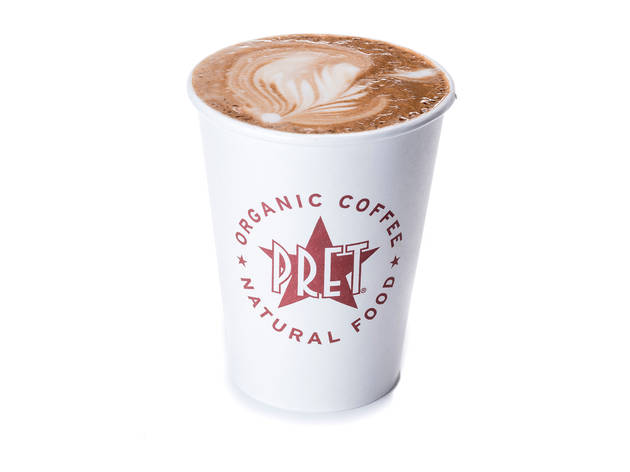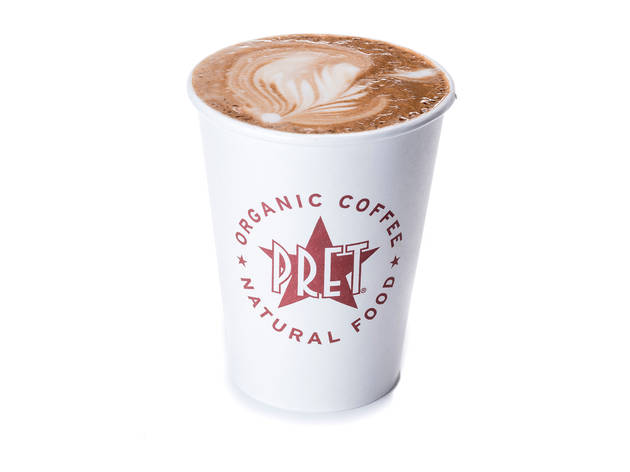 Pretty similar to the mint hot chocolate to be honest. But better, because all that minty-fresh sweetness is tempered by nice, normal coffee. This mocha also reminded us of a Bendicks Bittermint. And Bendicks Bittermints always make us happy.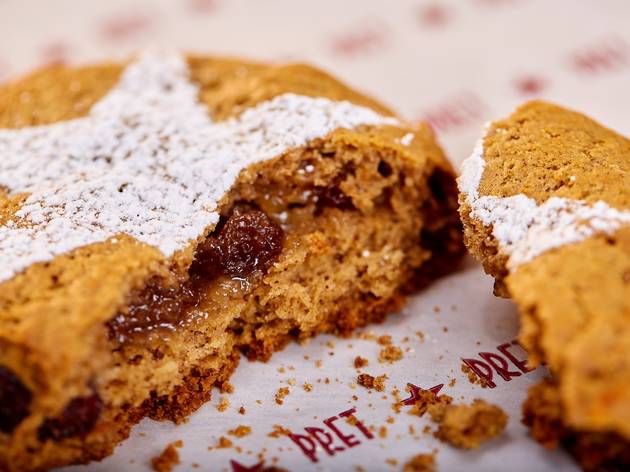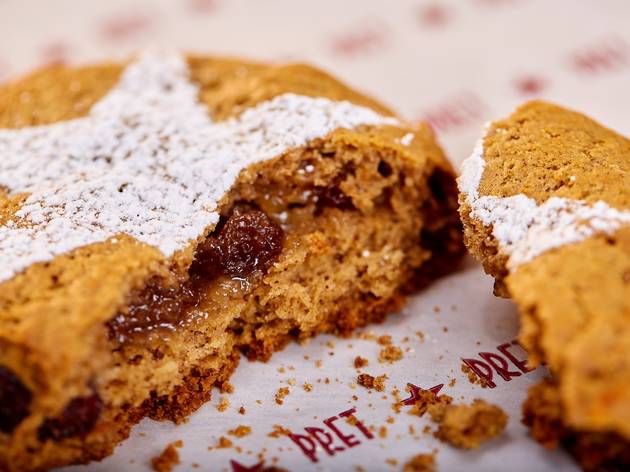 Basically Christmas foreplay: this is a plain cookie filled with an almost imperceptible seam of mince meat. One to ease you into the Christmas spirit slowly if you're not yet manically full of joy.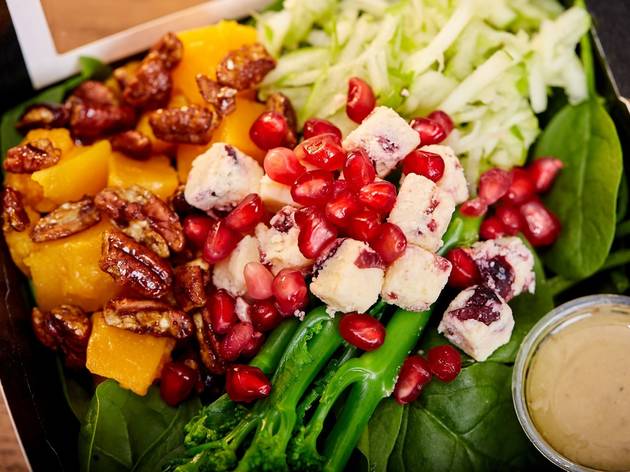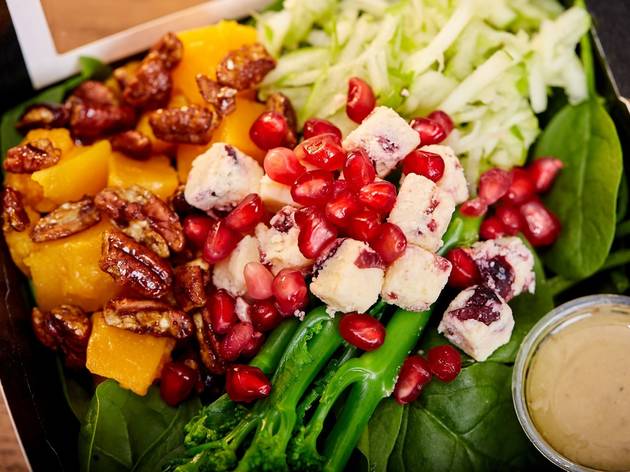 Christmas salads are divisive, but this one is actually quite nice. Possibly because it hasn't got any turkey in it. Made with butternut squash, creamy Wensleydale & cranberry cheese and a zingy apple and sprout slaw (yes sprouts!) – if you're on a pre-Chrimbo diet, but still want to feel a bit festive – look no further.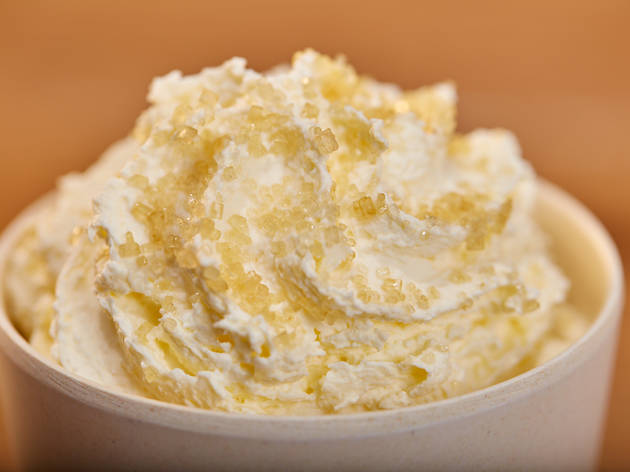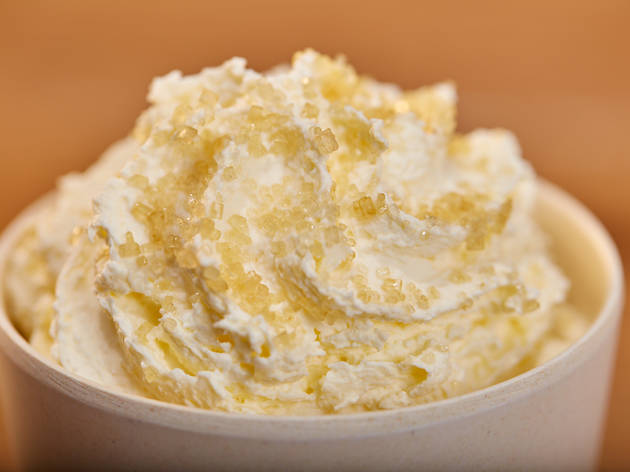 Topped off with a soft swirl of cream and dusted with brown sugar, this is so intensely creamy it feels like running warm velvet over your tongue. Actually more enjoyable is its vegan, coconut milk counterpart, which has the same lovely burnt caramel notes, but tastes healthier, with a satisfyingly grainy edge.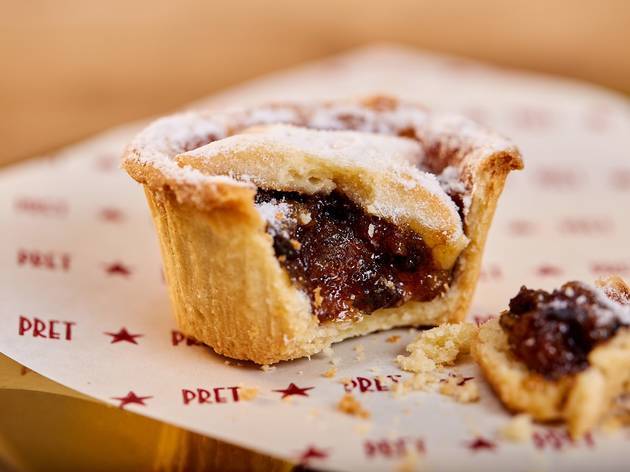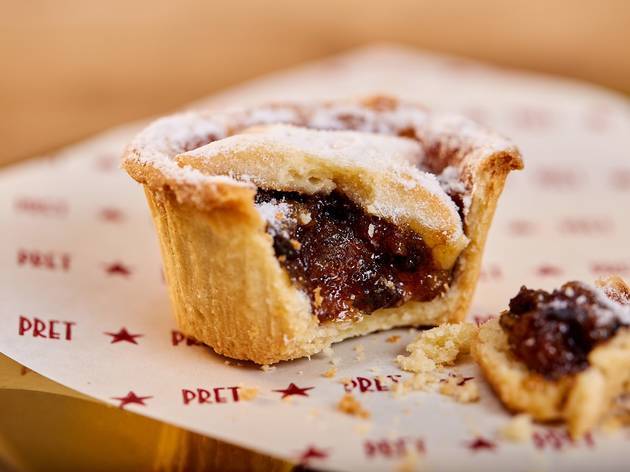 We take a big bite. We wiggle our eyebrows. We hook our thumbs into our stonewashed jean pockets and say – confidently, sexily, to nobody in particular – 'It's underbaked. It's deep and I like the filling but your pastry's too soft and too thick.' The imaginary Mary Berry at our side nods in agreement. The contestant cries. Christmas is ruined.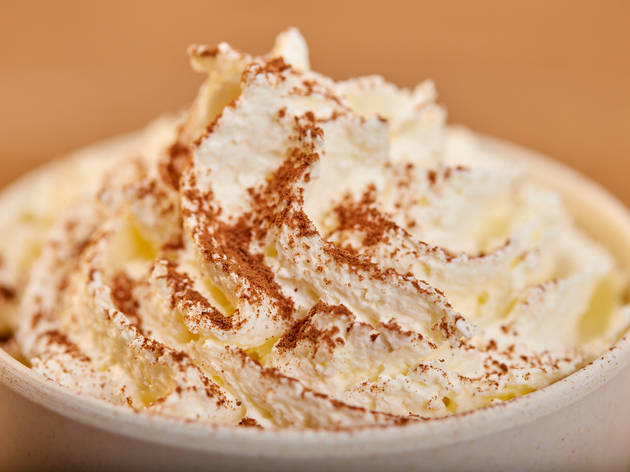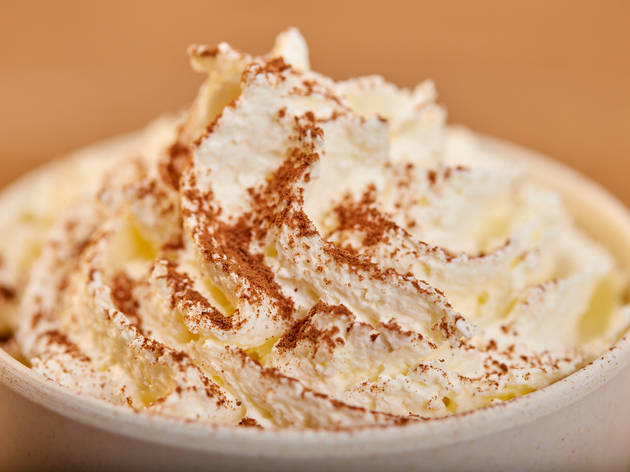 Imagine someone melted down an entire Terry's Chocolate Orange and put it in a Pret cup. Dark and tantalisingly bitter, this is Chrimbo indulgence at it finest. It is rich though. Don't order this unless you're up to the challenge.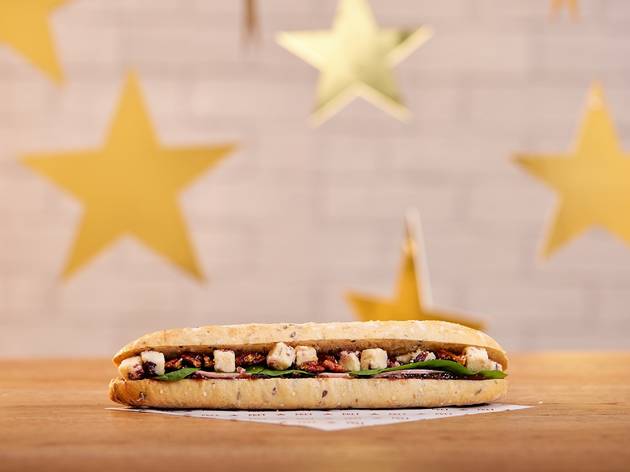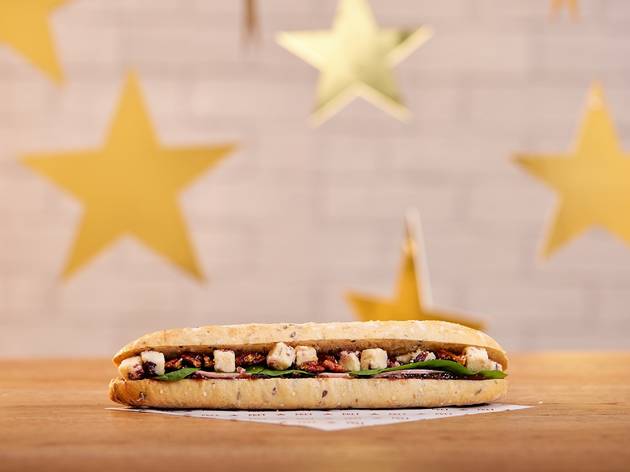 8. Wiltshire-cured ham and Wensleydale baguette
A grower not a shower, the walnuts and Wensleydale overpowers the ham so the whole thing looks and tastes a bit like something you dropped down the side of the sofa at about 4pm on Christmas Day. Surprisingly, it's actually pretty moreish, three bites in.
Show more
More rank-tastic fun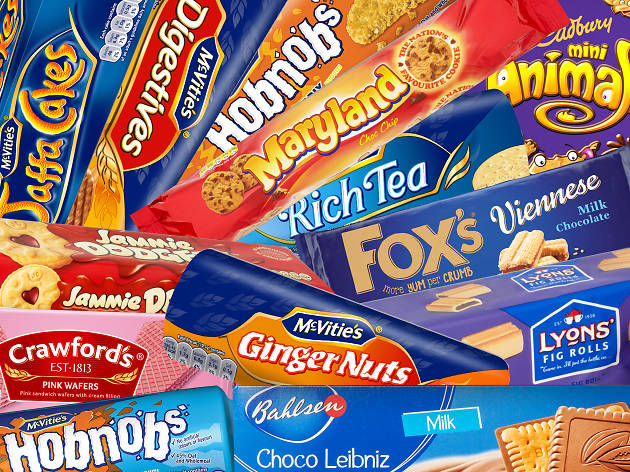 The definitive ordering of sugary teatime snackstuffs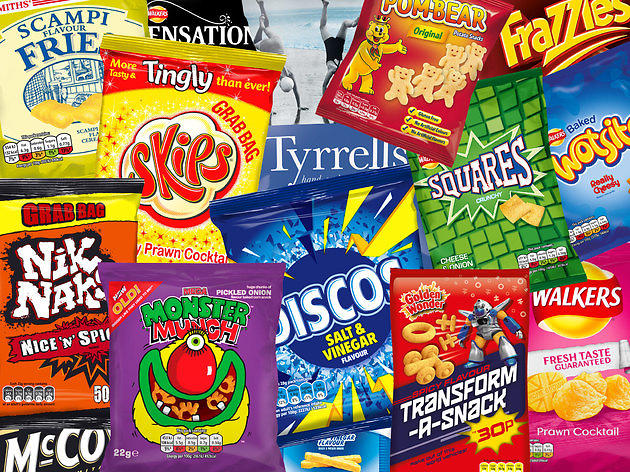 The final word on salty snacks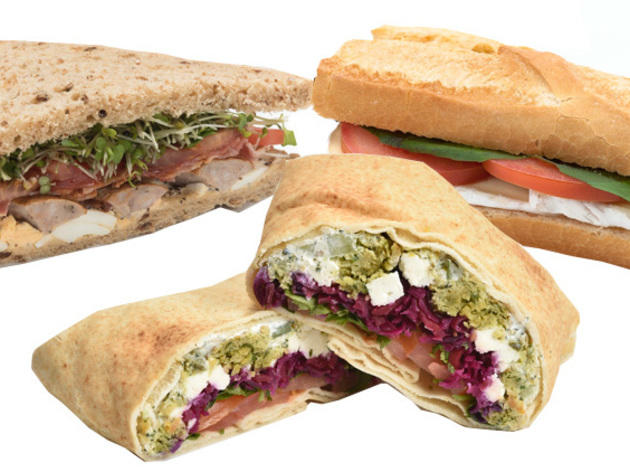 The final word on bready lunchtime fodder
Show more