London's best Mexican restaurants
Mexican food is alive and kicking in the capital, and there's not a sombrero or tequila slammer in sight.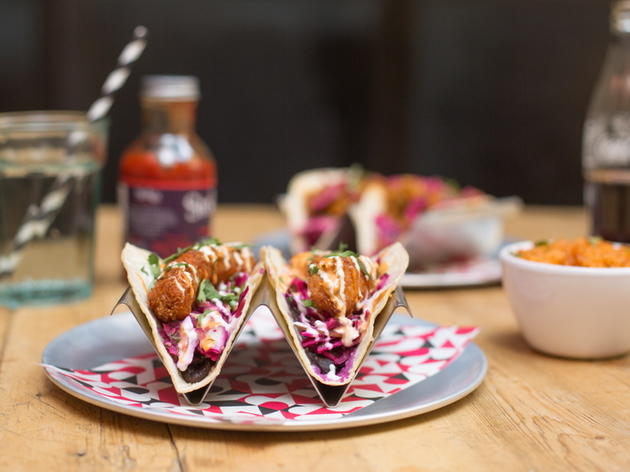 Londoners may have witnessed a taco takeover in recent years, but there's so much more to the capital's ever-growing Mexican food scene. From badass burritos to tip-top tostadas and exemplary enchiladas, we've rounded up the restaurants around the city that put the 'fun' in fundido.
Got beef with our choices? Use the comments box or tweet your suggestions.
RECOMMENDED: The best restaurants in London for...
Taco obsessive? Here are the best in town
With the street-food scene booming, London's take on tacos is getting tastier by the day. If you're into morsels of meat and veg topping soft little tortilla bases and you don't mind making a mess, say hola to these champion stalls and restaurants making an excelente stab at our favourite Mexican street food.
Read more
Sponsored listing
Tay Do Restaurant
The guys behind this Kingsland Road Vietnamese restaurant must be doing something right - they've got another venue (Tay Do Café) just down the road. As with most of the Pho Mile spots the focus is firmly on the food - we're miles away from fine dining frippery. There's certainly plenty of choice here. Dishes range from summer rolls, char-grilled lamb cutlets in chilli and lemongrass to green papaya salads, sour soup with mekong catfish, spicy frog's legs, pho noodle soups and deep fried sea bream with salt, lemongrass and chilli.  It's unlicensed but diners are welcome to bring their own bottles, with a corkage charge of £1 per person. Soft options include fresh juices, homemade lemonade, green tea and Vietnamese coffee.