Geoffrey J Finch: 'Topshop has a sense of awe all over the world'
The creative director of Antipodium takes a moment to enlighten us about '90s erotic thrillers and the wonders of Cecil Beaton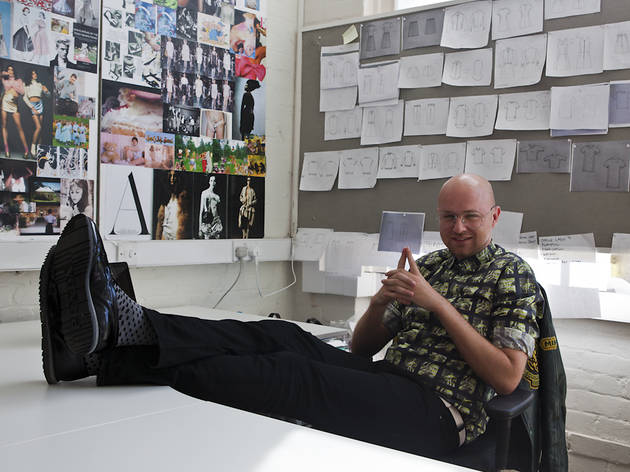 1/8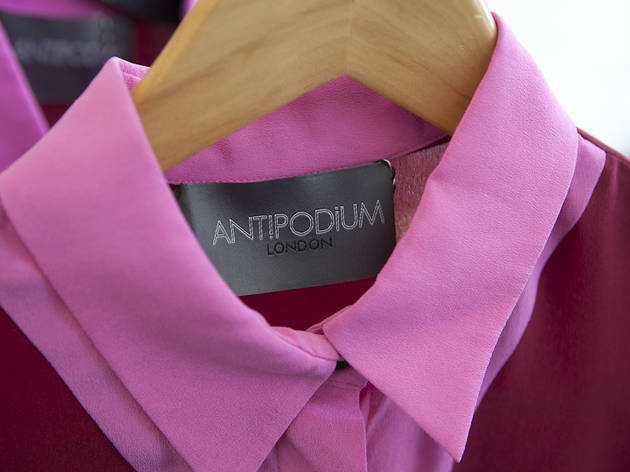 2/8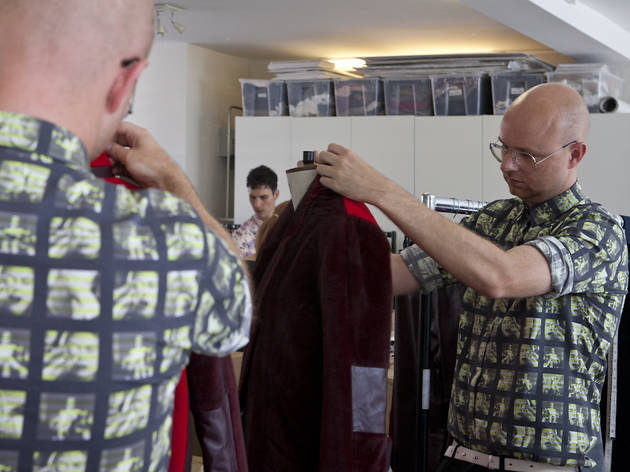 3/8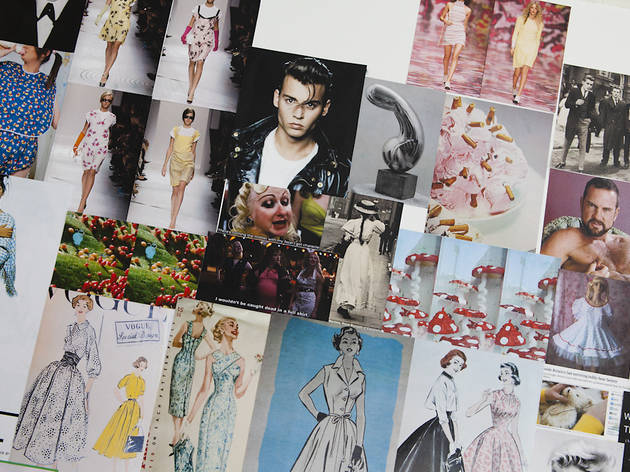 4/8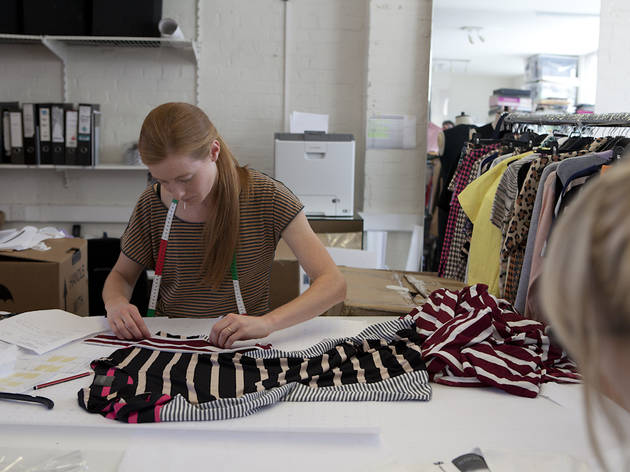 5/8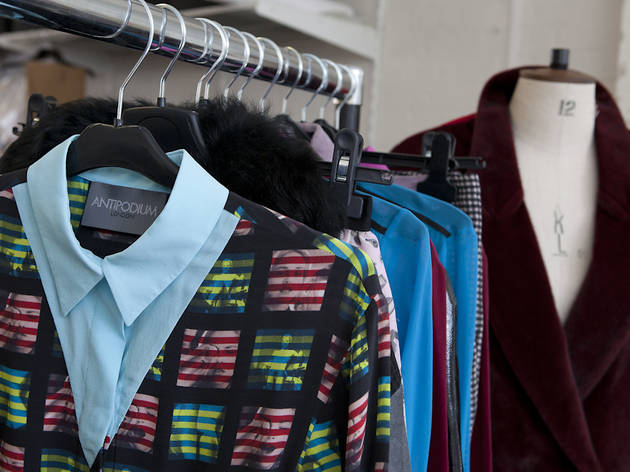 6/8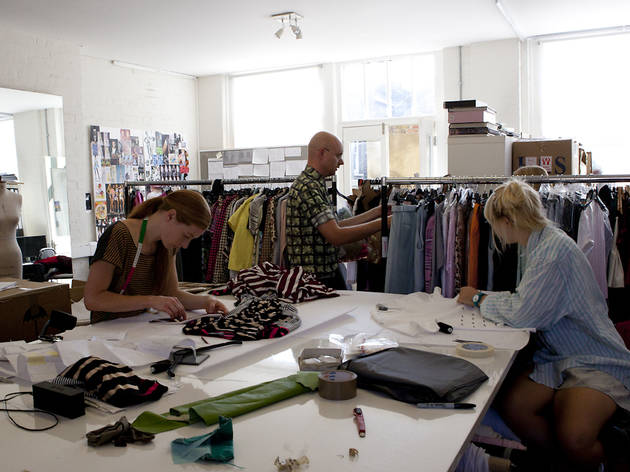 7/8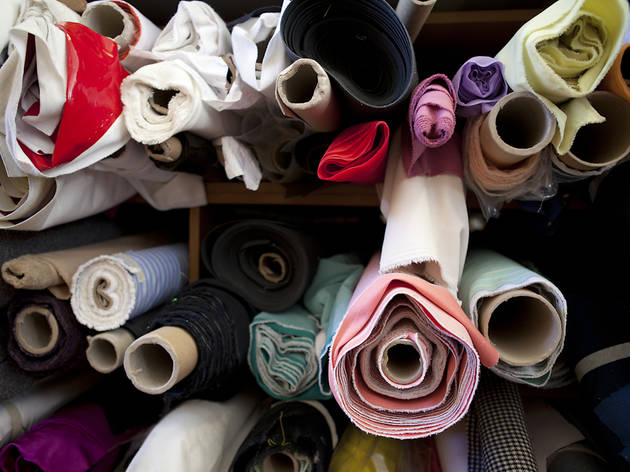 8/8
Geoffrey J Finch is the pun-loving creative director of Antipodium, the London brand designed on a Bethnal Green backstreet and flogged in department stores and boutiques across the world. Known for its witty prints, hipster following, big-name collaborators and tongue-in-cheek sense of humour, Antipodium is that rarest of things – a credible fashion brand that doesn't take itself too seriously. That means, amongst other things, a lot of faux pony, exclusive prints by cult art duo Craig & Karl, and a questionable obsession with Sharon Stone, whose famous '
Basic Instinct
' scene is recreated in the brand's latest print.
Finch likes to say he took the 'back door into fashion.' In 2004, he moved to London from rural Queensland, Australia at the age of 21 and soon talked his way into Antipodium, Ashe Peacock's notorious Soho boutique stocking Aussie brands. Boozy parties, exhibitions and fashion shows followed, and a collective of 'lovely weirdos' began to form. For Finch and Peacock, it made sense to dress them.
With no formal training, but encouraged by buyers at
Liberty
and editors at Vogue, Finch created a small, simple collection. It soon found its way on to high-profile fans like
Alexa Chung
, Beth Ditto and influential blogger Susie Lau. Now a fully fledged fashion brand, Finch's Antipodium is a big-name draw at
London Fashion Week
, and is stocked in Liberty London, Barneys New York and Opening Ceremony in Japan. Finch's story is still unfolding. This week his new role as Creative Design Consultant at Topshop is officially announced. Working alongside Creative Director Kate Phelan and Head of Design, Emma Farrow, he'll bring his own brand of style (and wit) to the world's largest accessible fashion brand, and remain manning the top spot at Antipodium.
How does it feel to man the tiller of the good ship Topshop?
'I remember my initial trip to London as a teenager and Topshop was the first place I came to. I walked into the Oxford Circus store and had never seen anything like it! It's that sense of awe that Topshop has all over the world, and why I guess it's having such success with its international growth.'
Why do you think the label has such enduring appeal?
'No matter what type of fashion you're making – luxury or affordable – it's about making something no one else is going to deliver. Being first, best or different. And that's just what Topshop does.'
Your latest Antipodium collection, Sex, Lies and CCTV, arrives in stores this week –what's it all about?
'I set out to create a sort of uniform for a life under surveillance. It's the age of the selfie; with more social media channels than you can shake an iPhone at and, with phone hacking and sex-tape scandals, there's not much that's private now. But I came to the realisation that we kind of like it – fashion's about exhibitionism, after all.'

What's your favourite piece?
'I love the Façade coat. We've been really influenced by tough masculine outerwear this season, but covering up a sort of buttoned-up sexuality underneath. The Façade is based on a man's coat reimagined in faux pony, velour and napa. The whole collection is full of different textures – I love a texture play, if you know what I mean – but I really went for it for this line. There's also mohair, slinky jersey fabric, silk georgette and PVC.'

You've worked with all manner of creative types – how important is collaboration to you?
'I'm a very collaborative designer. Antipodium has built up a collective of lovely weirdos from all sorts of backgrounds, it's what's given the brand its aesthetic and personality. We work with different artists every season, from Jaime Perlman, the creative director of Vogue to Pernilla Ohrstedt [the woman behind the Coca-Cola Beatbox Pavilion at the 2012 London Olympic Park], and we developed a surgical markings print with Dr Tim Goodacre of BAPRAS, a renowned plastic surgeon. It underlines my obsession with characters. You get lots of different opinions, and hear lots of different stories, and all that energy ends up in a garment.'
You've taken inspiration from everything from the operating table to Miss Piggy. What's currently on your radar?
'I'm reading the wonderful diaries of Cecil Beaton at the moment. His use of language is extraordinary and the stories of shooting the Queen during the war, and what seems to be a platonic love affair with Greta Garbo in the late '40s, is mind-boggling stuff.'
What's unique about London style?
'I've lived here for nine years and, although I may not have adopted the accent, the London sensibility becomes part of you. There are so many different cultural influences, it's such a creative hub and individualism is really encouraged. I think that's wonderful and it's probably why, as a little freak from rural Australia, I felt at home as soon as I arrived on Kingsland Road in 2004.'
What's your ultimate style tip?
'I don't feel quite right unless my undies and socks are matching. I've been known to more or less Pantone colour-match them in the grey light of morning. It gives you a wonderful confidence as you hit a busy London street – and who knows who's going to see them? We always think that Antipodium make clothes that get you in and out of all sorts of trouble. You need to be prepared!'
Antipodium clothing is available at Liberty and in their own e-store at www.antipodium.com
The hidden genius of Antipodium prints
Double Take print by Craig & Karl
Finch indulges his Sharon Stone flashing obsession. Out now.
Moth print by Craig Redman
Emoji print by Jaime Perlman
Guns, roses and eyes embroidered on organza for Instagram fans.
Picnic print by Russell Maurice
The best is yet to come. You'll find some very badly behaved bears in this print, out in November.