The best London theatre shows of 2019
It's our pick of the plays, musicals and theatre-adjacent 'other' that ran in London in 2019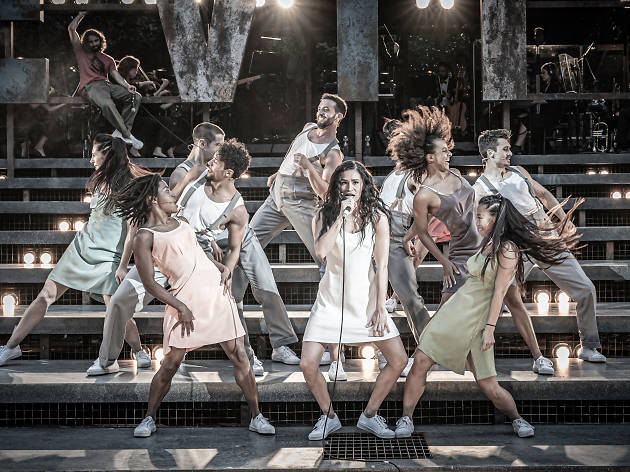 The year 2019 in London theatre probably won't be remembered for one particular zeitgeisty smash, but there was loads of great stuff nonetheless – from a career-best comedy performance by Andrew Scott to a brilliant and unexpected debut by Jasmine Lee-Jones with her Royal Court hit 'Seven Methods of Killing Kylie Jenner'. What was our number one? Read on!
See also: the best new shows in London this month.
This hit musical from Canada is so stirring it could make a lump of rock weep. Set during 9/11, it tells the story of how an unlikely community formed on the edge of an unimaginable tragedy.
Read our review.
9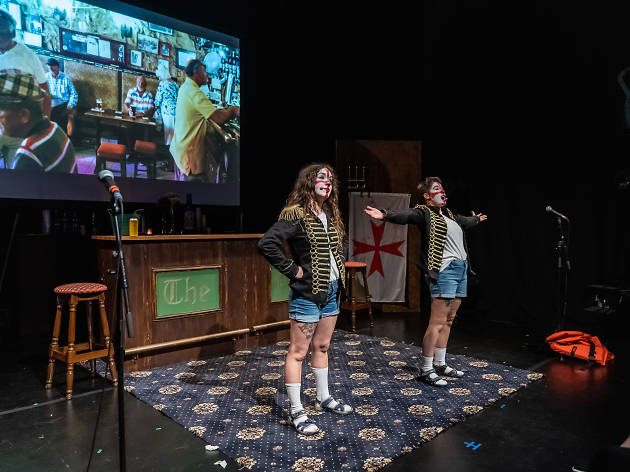 Sh!t Theatre Drink Rum with Expats
Long-time Time Out faves Sh!t Theatre's best show so far mixes rum-soaked hedonism (free shots!) with an intense look at migration, corruption in Malta and the horrific realities that British expats choose to ignore.
Read our review.
8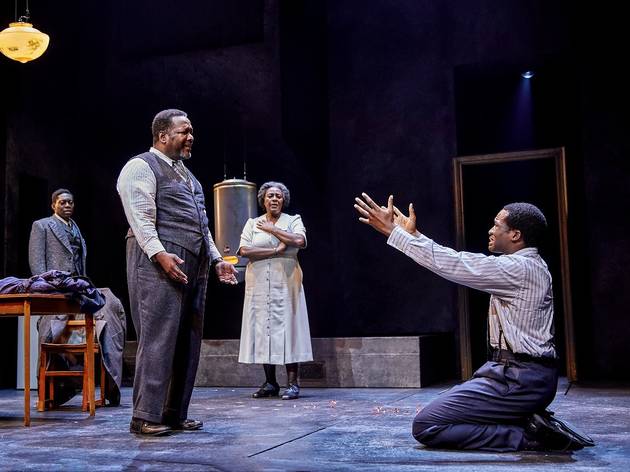 Theatre, Drama
Death of a Salesman
Directors Marianne Elliott and Miranda Cromwell found hidden depths in the Miller classic when they recast the Loman family as African-American. Wendell Pierce will give Andrew Scott a real run for his money in next year's theatre awards season for his heartbreaking turn as Willy Loman.
Read our review.
Laura Wade caused a few hardcore Jane Austen fans to clutch their bonnets in horror with this subversive rewrite of one of her unpublished novels. It deftly mixes on-point anachronisms with more serious-minded digs into what it means to be a female author.
Read our review.
5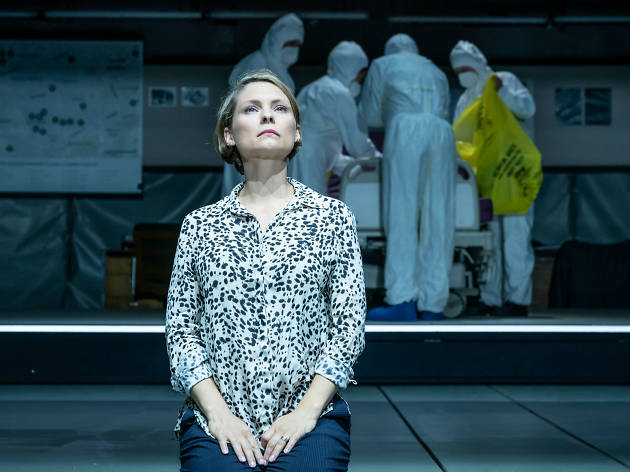 © Marc Brenner
The great Lucy Prebble returned with a fiendishly clever meta-theatrical adaptation of Luke Harding's book about the poisoning of Alexander Litvinenko. What starts as a detective story ends as a bravura consideration of our society's faltering relationship with truth.
Read our review.
4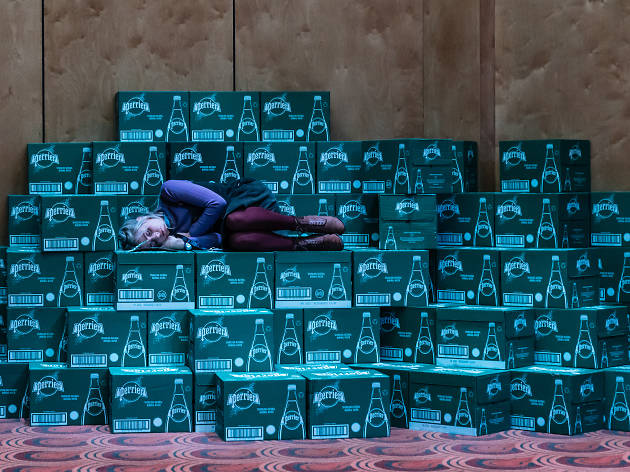 Photograph: Manuel Harlan
Not everyone gets Annie Baker and her blend of slackerish naturalism and supernatural flourishes. But 'The Antipodes' delighted her fans with a witty, elliptical look at everything from office politics to the nature of time.
Read our review.
3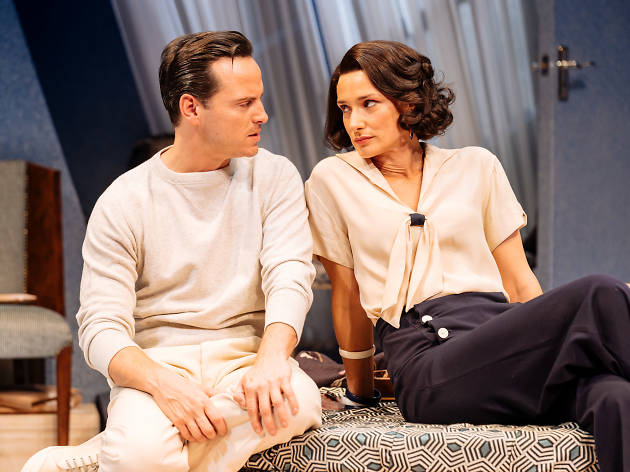 Photograph: Manuel Harlan
This was the year that Andrew Scott showed us he could do comedy. We all know about the Hot Priest, but his suffocatingly funny turn as preening actor Garry Essendine in a revelatory gender-fluid take on Noël Coward's comedy was as towering as his 'Hamlet'.

Read our review.
2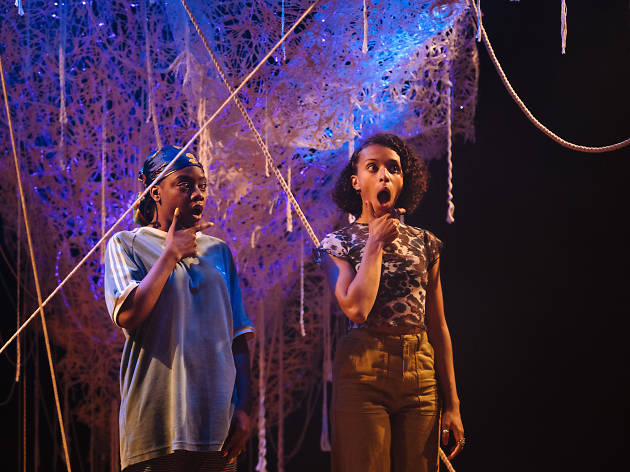 © Helen Murray
Seven Methods of Killing Kylie Jenner
Mixing memes, Twitter wars and death threats against A-list celebs, Jasmine Lee-Jones's debut must be the most feverishly original play of 2019. Where most playwrights shy away from trying to convey the internet, she lets it spill messily across the stage.
Read our review.
It doesn't feel like the sort of year where a single show has defined the zeitgeist, so we're not giving the top spot to just one show. But director Jamie Lloyd has had a year that some of his peers might trade their entire careers for. Long devoted to blowtorching the cobwebs off classic plays and making West End theatre accessible to new, young audiences via big-name casting, cheap ticket schemes and bold new versions, he started 2019 with a heartbreaking, Tom Hiddleston-starring take on Pinter's 'Betrayal', followed up with a startling, ferocious version of Andrew Lloyd Webber's 'Evita', and ended with a superbly gritty rewiring of 'Cyrano de Bergerac' starring his long-term foil James McAvoy. Lloyd is a director at the top of his game, making a real difference to the shape of the West End.
Read our reviews of 'Betrayal', 'Evita' and 'Cyrano de Bergerac'.
Encore - Stars on Stage Widget
See the brightest stars on stage with Time Out
Snap up exclusive discounts in London
Time Out's handpicked deals — hurry, they won't be around for long...