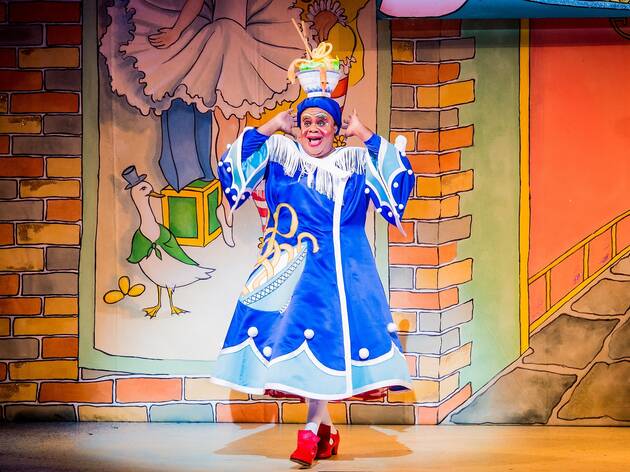 Christmas pantomimes in London
Even in 2020, Christmas in London without a pantomime. Oh no it wouldn't...
It's safe to say that Christmas 2020 will not go down as the merriest one London has ever seen: most of the major seasonal pantomimes confirmed their cancellation back in the summer. However: that's not to say there will be nothing. The National Theatre will be staging a socially distanced 'Dick Whittington' that will be only the second panto in its history. And there are rumours of more shows to come. Stay tuned.
Pantomimes in central London
Can the National Theatre's 'Dick' save Christmas? For only the second time in its storied history the NT stages a Christmas pantomime, plugging the gap left by the absence of most of London's major pantos with an updated version of the Lyric Hammersmith's 2018 spin on 'Dick Whittington'.
Adult pantomimes
One of many adult pantos to (hopefully) weather the storm of 2020, Above the Stag's annual festive extravaganza does pretty much what you'd expect: a spin on the classic tale of Dick Whittington…
London theatre shows that are still happening
It's been a tough year for London's theatres. However, many are now reopening with socially-distanced productions.