Off-West End theatre ticket offers
See big talents for small prices with London's off-West End ticket deals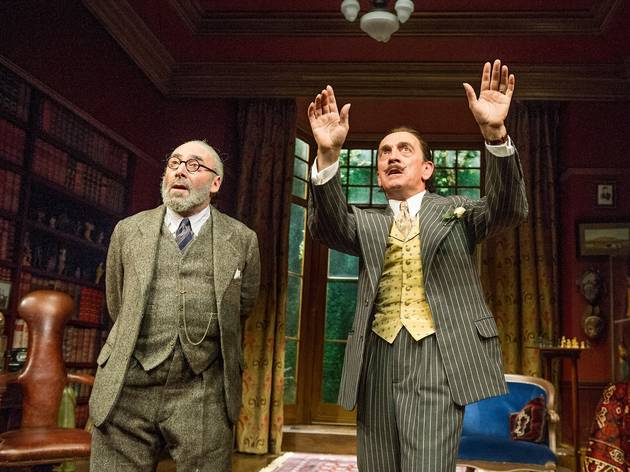 Off-West End theatres are London's independent commissioning houses and offer some of its most exciting theatre, especially in terms of new writing.
Tickets are cheaper than the West End too: expect to pay £15-£30 per show. All Off-West End venues offer discounts for those with concessions (generally students, jobseekers and senior citizens, but check with the venue), plus...
Off-West End theatre ticket offers
Well-groomed and with a rather chic bar, the Almeida Theatre turns out thoughtfully crafted theatre for grown-ups. Under-30s can purchase £18 tickets for every Monday of a run. If you live or work in the Islington area, you can get £22 tickets for opening performances.

Read more
New, smart writing is what you'll find at the rather far-flung Arcola. Pay-What-You-Can tickets for those buying in person on a Tuesday. Any price is accepted, though £5 tends to be the suggested donation.
Read more
The forward-thinking Battersea Arts Centre, which inhabits the old Battersea Town Hall, has become synonymous with experimental theatre. Pay-What-You-Can tickets for those buying in person on a Tuesday on selected shows (check the website). Any price is accepted, though £5 tends to be the suggested donation.
Read more
A small, cash-poor champion of new writers and performers, the Bush Theatre has more than 30 years' experience under its belt with a great record in comedy, satire and West End transfers. The theatre offers three shows for the price of two, but the offer isn't valid on previews, matinees or the RADAR festival. Under 26s and students get reduced prices through joining the free Bush Connect scheme.

Read more
Donmar Warehouse's combination of artistic integrity and intimate space is hard to resist, which is perhaps why so many film actors have returned to their roots on stage here. Two thirds of front row tickets go on sale at £10 each, two weeks before performance date, and can be booked online or in person. Day tickets (standing and seated) available in person to every performance from 10am each day.

Read more
A doll's house of a theatre, with rickety wooden chairs as seats, the Gate devotes itself almost exclusively to foreign drama, often in specially commissioned new translations, and an increasing number of dance theatre works. £10 tickets are available for Saturday matinees and previews. For one night in the run of each show, under 26s pay £7.50 (nights vary, check website).

Read more
It's new writing, not just new playwrights, that float Hampstead Theatre's boat. Emerging and established writers can both find a platform for fresh material here, while audiences are promised choice cuts of contemporary theatre. Discounted tickets for the under-26.
Read more
Expect a combination of risqué material, monologues, improv pieces and comedy. People who live or work in Hammersmith are entitled to two free tickets to the first night of every production and can claim them by simply turning up with proof of address.

Read more
This theatre attracts a younger, hipper crowd than most, and brings on aspiring writers and youth theatre companies. Productions tend to be quite issue-heavy, but the occasional left-field promenade work and a strong comedy line-up add a daring sparkle. Discounted tickets for under-26s.
Read more
See our guide to West End theatre ticket offers