32 perfect picnic spots for a blissful weekend in London, as chosen by you
Grab your blankets, load the hamper and don't forget the bottle opener! It's National Picnic Week so you've told us where you love to kick back and relax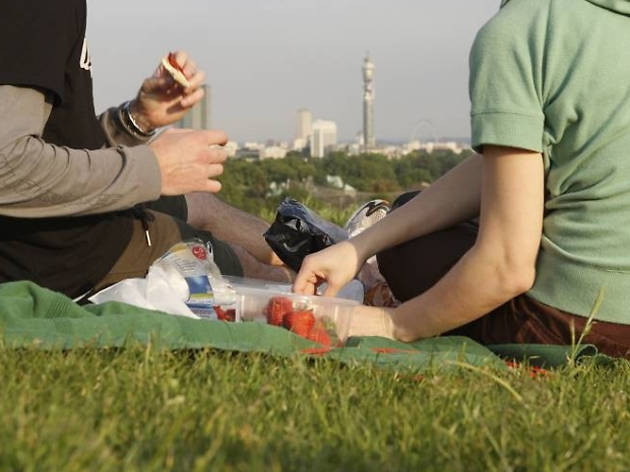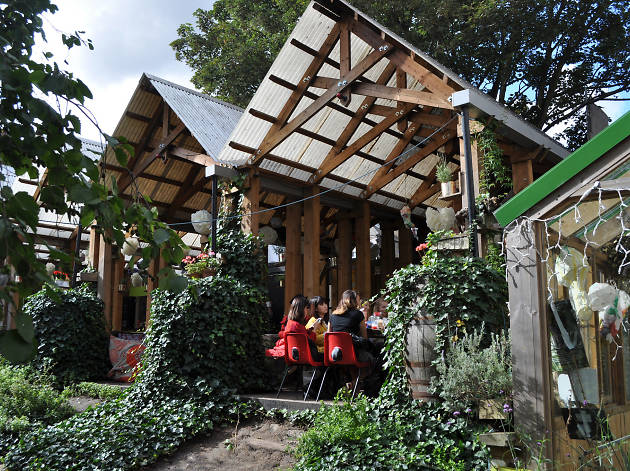 Curve Garden, Dalston
Curve Garden is such a unique spot where you can sit among the diverse plants and flowers. You are encouraged to bring your own food but drinks and snacks are sold at the entrance too. Nancy Xu
De Beauvoir Square, Haggerston
We all want to picnic in classical garden squares on days like today. Haggerston offers the epic beauty that is De Beauvoir Square, so picturesque that it's protected under the London Square Preservation Act of 1931. Indulge in gourmet treats from the De Beauvoir deli where you can preorder a picnic hamper, and dine among the huge rosebeds and lush green grass as high as your ankles. L-J
When I've got my picnic hamper in tow, there's only one place in Hackney Central to go: no, not everybody's favourite hang-out London Fields, but good old Hackney Downs. A more dependable and reliable spot than its trendier older brother, the Downs offers more peace and quiet, some much-needed extra space and, most importantly, no clouds of barbecue smoke lingering in the air to provoke a coughing fit while you attempt to chow down on your spread. As for alfresco delights, where better to stop off post-picnic than The Star by Hackney Downs? Watching the sun go down from the terrace with a drink in hand is an ideal end to a dreamy afternoon. Tom Sweetman
Read more
I've had some beautiful picnics with my young son in the wilds of the Hackney Marshes. I just love the way it feels like wilderness, even though you are in London! I get there by walking up the canal on the Lea River: it is part of a nature reserve there. The whole experience is so nice and you get to have a little hike as well. Lisa Devaney
Read more
Ooooh I have a firm favourite! For a summer afternoon in the prettiest of spaces, don a tea dress and take your vintage hamper to the Geffrye Museum gardens, a lesser-known secluded spot for bookworms and local picnickers. Eppie Shepherd
Read more
On a summer's day I head to Lloyd Park and the beautiful walled gardens behind the former house of William Morris. If I haven't planned ahead and brought a picnic, Yard Sale is only a short walk away on Hoe Street for take-out pizza in the sunshine. Melissa Tatko
Read more
Filled with sporting history (and West Ham) it makes for a beautiful setting to unwind and relax. Away from the busyness of Westfield, you can find amazing spots adjacent to the velodrome, on grassy slopes banking the River Lea. Sam Stringer
Read more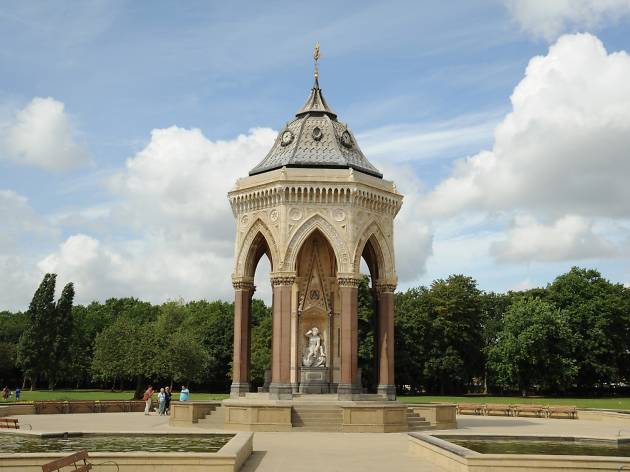 Victoria Park, Tower Hamlets
I really enjoy going for picnics in Victoria Park, in particular the western part of the park, which has a large pond and Japanese pagoda. There is also the Pavilion Café located in this section of the park with great coffees and fresh pastries. Bonnie Willson
I love Victoria Park. A spot near the Chinese pagoda near the lake is just perfect and takes you miles away from urban , chaotic London. Pavilion Café is also nearby if you need to pop in for some fresh, sourdough bread, a tea or coffee or something sweet to finish off the picnic with. Julie Goffredo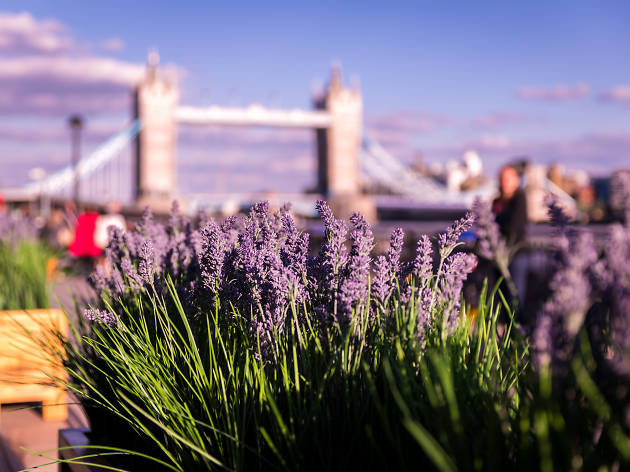 Riverside, Tower Bridge
When it comes to picnic spots, Bermondsey is blessed with tiny spaces of green where you'll be able to relax and enjoy the blissful summer weather with your favourite people and food! Make sure to take advantage of the riverside greenery next to Tower Bridge, with hands down the best view in town. Kimberly Kurrel
St Mary Magdalen Churchyard, Bermondsey
TGIF! :) My (now not so) secret spot would be St Mary Magdalen Churchyard which is a very quiet and peaceful garden – you wouldn't believe it's right next to the bustling Tower Bridge Road! And it's just off Bermondsey St, so you can pick up a pizza, pastries, some coffee, and other picnic essentials from the many eateries there before having a nice sit down. Zen Zhou
Beddington Park has got to be a go-to for summer picnics. Overlooking St Mary's Church whilst you doze in the sun and being able to meander down the River Wandle, you could be forgiven for thinking you were in the middle of the countryside and not a stone's throw away from the big Ikea! Some much-needed respite in the heart of Croydon. Jo Irwin, www.theladylondon.com
Read more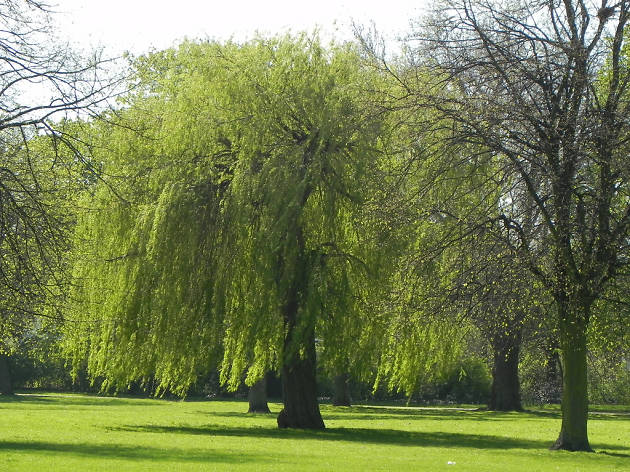 Wandle Park, Croydon
Wandle Park is a lovely little local gem, not too far from the tram stop. You can feed the ducks and it's well maintained, so good for sunbathing – in fact, fun for all the family! Charlotte Gale
Haynes Park, Hornchurch
If I'm staying local for a picnic then I tend to head for Haynes Park, it's often empty and rather peaceful! If we're feeling a little sporty we also take our tennis racquets and use the free courts there. If I don't mind a drive then South Weald Park in Brentwood is stunning, complete with deer! Haydn Squibb
Looking for more lovely green spaces?
Keep clear of the crowds and away from car horns with our pick of gardens that you won't find growing in the guidebooks.
Read more
Sponsored listing
Asia de Cuba
The culinary focus at this good-looking dining spot at the St Martin's Lane Hotel is, mostly, a fusion of Chinese and Cuban flavours. It's a cuisine that was borne from Chinese migration to Cuba in the late 1850s, to work in the Cuban sugarcane fields. It's still going strong in Havana's Chinatown.  The dinner menu here features dishes such as crispy wonton served with Spanish olives, currants, toasted coconut, almond and avocado ceviche, spring rolls filled with slow-braised short rib and sweet and sour chilli, chipotle-glazed tofu, and swordfish served with vegetable escabeche, yuca dumplings, bok choy, toasted garlic and a spicy shrimp coconut curry broth.   Tasting menus, bottomless brunches, bento boxes and an Asian-influenced Sunday roast also feature. 
Venue says: "From Havana to your living room! We now deliver your fave Chino-Latino dishes straight from Asia de Cuba kitchen to your home or office."