Acton area guide
Discover all the best things to do in acton, plus the best restaurants, pubs, bars and hotels in the area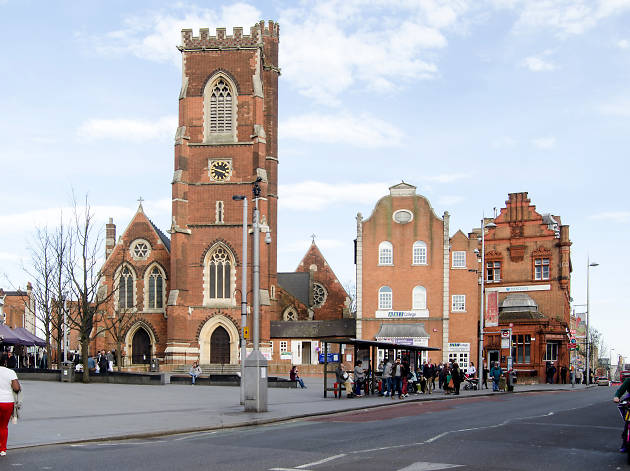 Acton is close to a number of luscious green spaces, which is handy because Acton folk love a good park. Nearby Gunnersbury Park is gorgeous and houses a museum which was the one-time residence of the Rothschild family, while Chiswick and its Thames-side walks are close by. But if you want to keep it super-local, head to Acton Park and then on to Acton Market (Crown Street), which is on every Friday to Sunday, where you can pick up fresh bread, local art and some proper fruit and veg.
If all the green space and walking leaves you feeling peckish, you'll find English Butchers (manned by an Aussie called Tim) up Churchfield Road. And if you don't fancy cooking, Acton and its surrouding areas have a bountiful selection of restaurants to visit. Finish things off with a drink in one of the area's gastropubs or bars, or head to Park + Bridge, an awesome little wine shop — there's a wine bar next door, too.
RECOMMENDED: Our London by area

Sponsored listing
The Cavendish
A two-floor restaurant and bar on New Cavendish Street, with a modern-European food menu alongside a global wine list, signature cocktails, an array of premium spirits and a selection of cigars to be enjoyed on the terrace seating at the venue's front.  The kitchen is headed up by Douglas Santi, who has put together a menu featuring dishes such as scallops, lardo di colonnata, smoked baby leek and truffled mashed potato, beef carpaccio, pantelleria capers, Melba toast, various plates of ceviche, and meats cooked in a Josper oven. There are seasonal menus, too, as well as snacks.  
Venue says: "Knock on the door, its seems like happiness is dancing on the wooden floor. Join the atmosphere of our place, we have a lot to share."
You might also like