Heads up! We're working hard to be accurate – but these are unusual times, so please always check before heading out.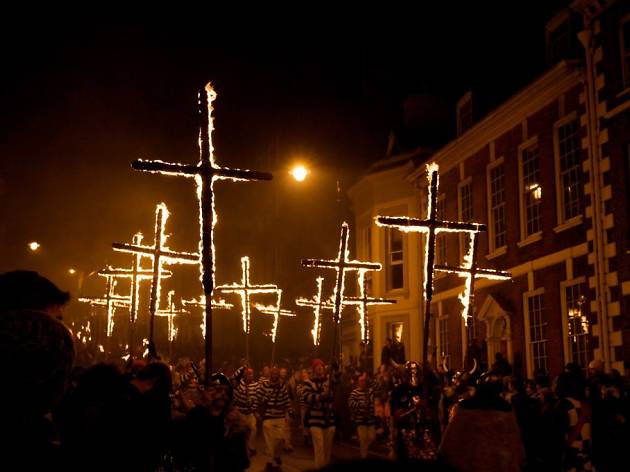 The best Bonfire Night celebrations in the UK
Here's our pick of the best places around the country to enjoy November 5 with sparklers, firework displays and enormous bonfires
Fancy a change from your local fireworks display? We can't deny that London's got a lot going for it around November 5, but don't forget there's a whole country out there with raging, crackling and totally banging Bonfire Night celebrations too. From funfairs to flaming barrels of tar (yes, really) here are six of the best celebrations around the country that are only a short train ride away from London.
RECOMMENDED: The best Bonfire Night fireworks displays in London
The best Bonfire Night celebrations in the UK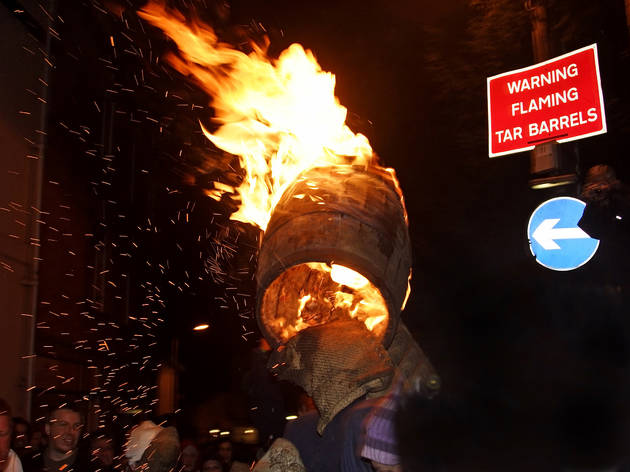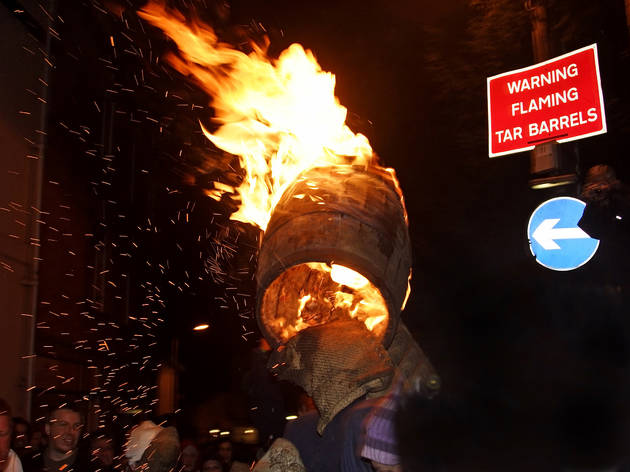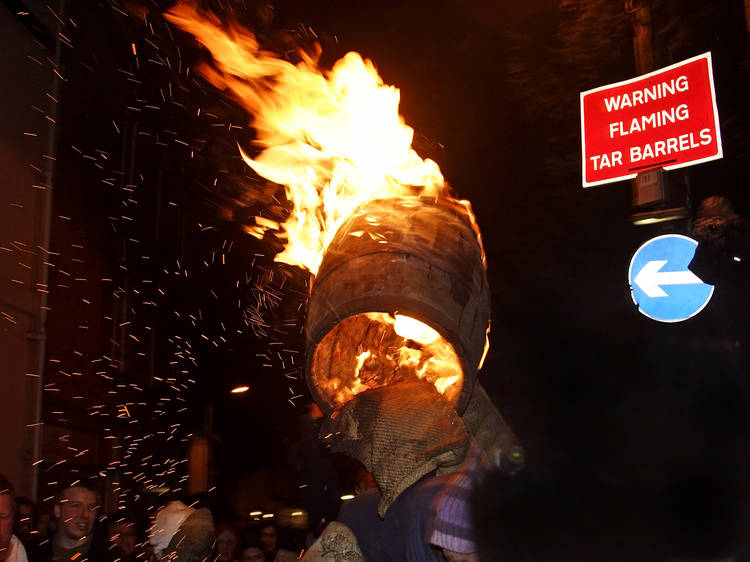 Photograph: Pecold / Shutterstock
So here's a weird one for you: a night where fearless folk run through the streets carrying flaming barrels of tar on their shoulders. Not some Atwood-esque dystopian fiction, but an actual thing that happens every year in this tiny Devon town. Ottery St Mary gets crowded and it's a genuinely perilous activity; you get close to the evening's runners at your own risk. While it takes place on Bonfire Night, some people think it's a tradition that predates the Gunpowder plot and is instead based on a pagan ritual which cleanses the town of evil spirits. (You do you, hun.)
Get there: Two hours 30 minutes by train from London Paddington to Exeter St Davids, then a bus; around four hours by car.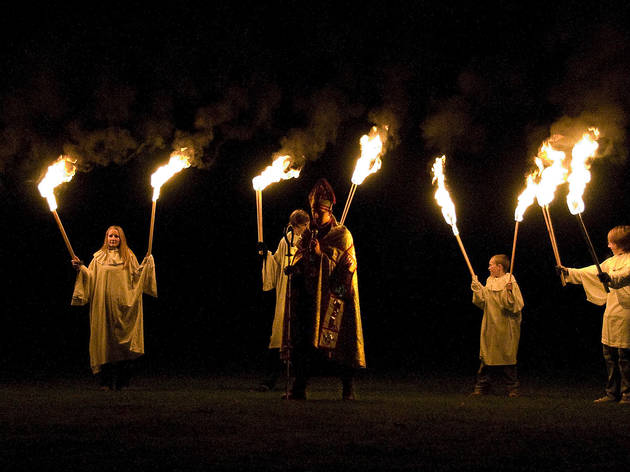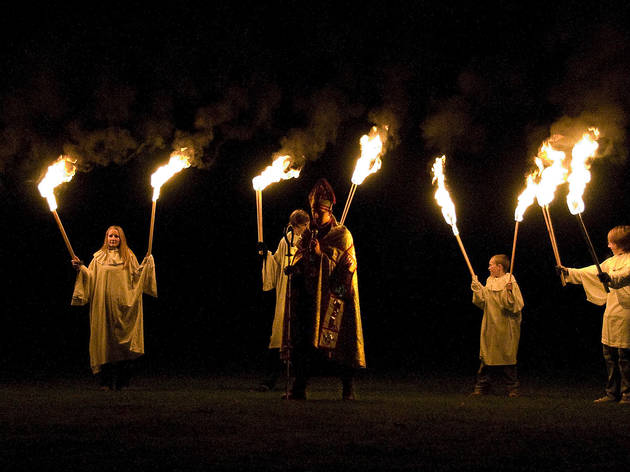 Alex Ridgway/Flickr
This year marks the 91st birthday of Edenbridge's Bonfire Night celebrations, which will take place on November 2. Along with fireworks and, obvs, a bonfire, the Kent town's annual parade includes carnival floats, marching bands and enormous effigies. Last year, they set fire to a ten-metre-tall Boris Johnson guy, while previous years have seen Harvey Weinstein, Donald Trump, Katie Hopkins and Saddam Hussein lead the fiery procession.
Get there: 40 minutes by train from London Bridge; around one hour 30 minutes by car.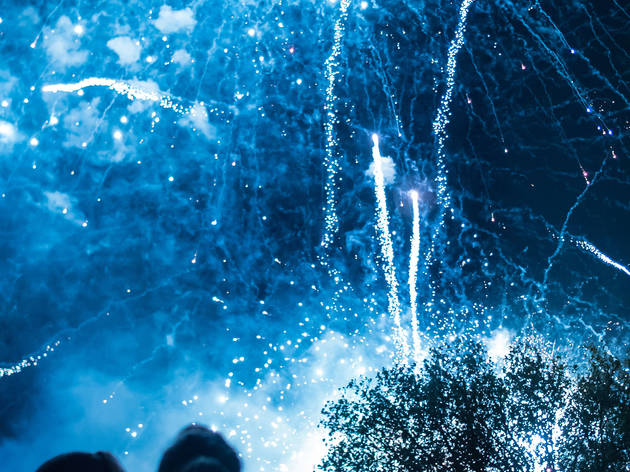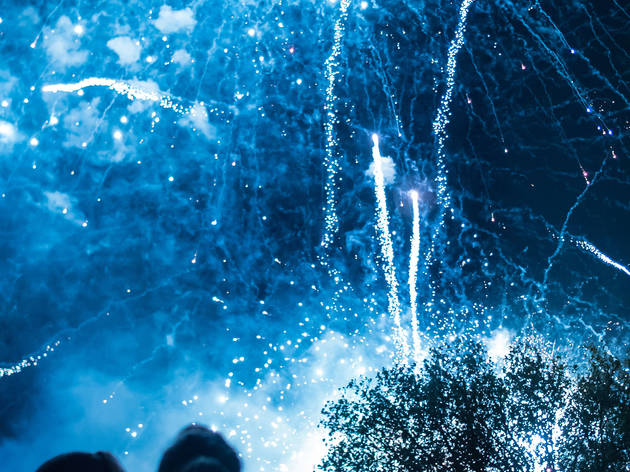 Midsummer Common, Cambridge
One of the few Bonfire Night celebrations that's still free and unticketed, Cambridge hosts a huge firework display at Midsummer Common that gets more impressive each year. There's also food stalls, fairground rides and a bonfire, but make the trip worth it by hopping on the train a few hours early to explore the city beforehand.
Get there: One hour by train from London King's Cross; around two hours by car.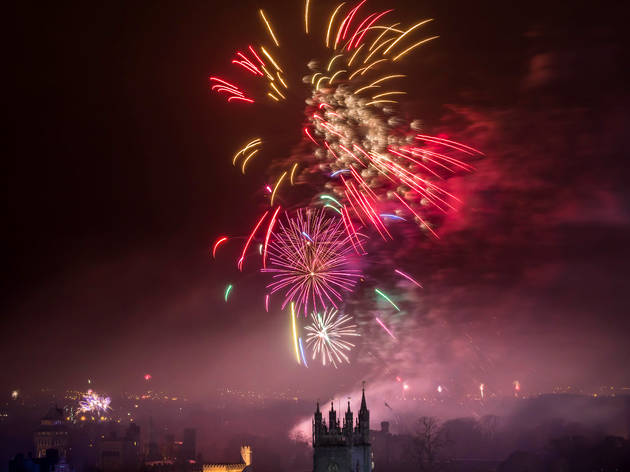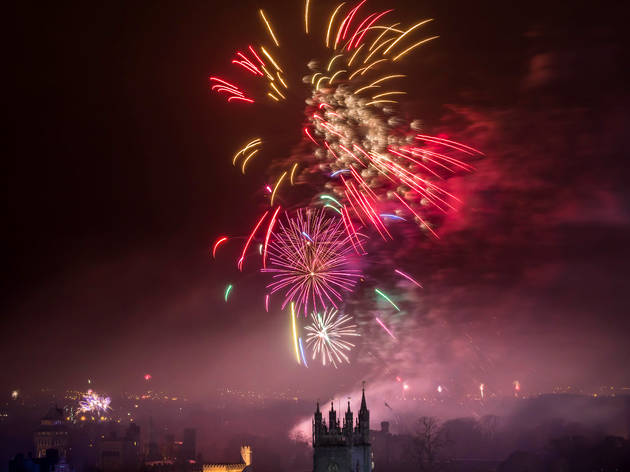 'Sparks in the Park' is Wales's biggest fireworks display, taking place annually in Cardiff's answer to Hyde Park. Complete with fairground, food trucks and the live beats of Heart FM, it's one of the best Bonfire Night celebrations in the UK. Plus, this year it's all happening on Saturday November 2, so you have no excuse not have that extra hot toddy (or three).
Get there: Two hours by train from London Paddington; around three hours by car.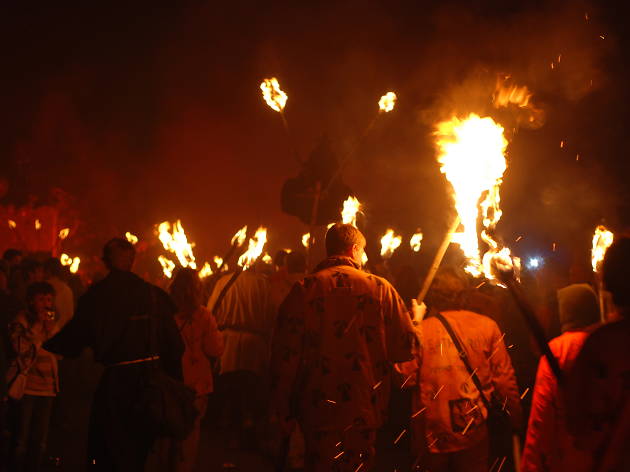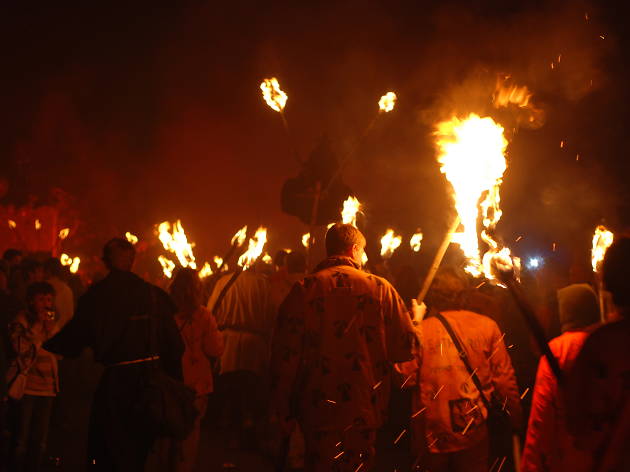 Photograph: Shane Global/Flickr
Hosted by the world's oldest bonfire society, the Battle Bonfire Boyes, this one is all about the procession – with a march through the town's main streets with flaming torchlights on November 2. Costumes are compulsory, with everyone dressing up as anything from pirates to pumpkins. It's an open (and free) invite, too, so why not recycle your Halloween costume and get involved?
Get there: One hour 20 minutes by train from London Cannon St; around two hours by car.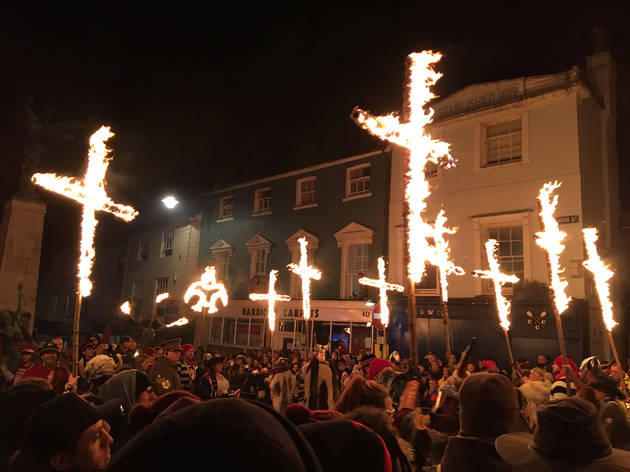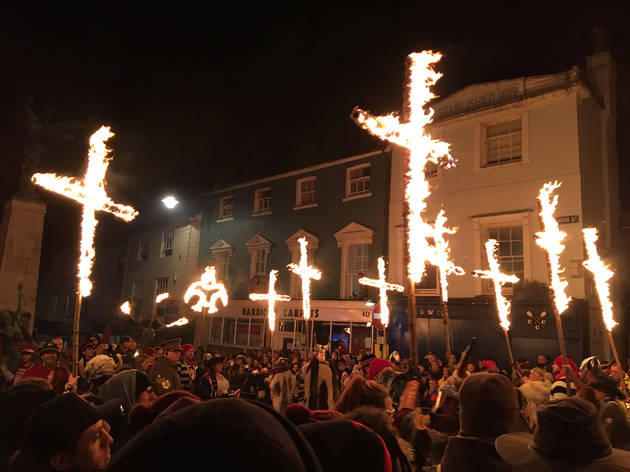 Kurt Pacaud \ Shutterstock
For 364 days of the year, Lewes is a sleepy little town. On November 5, this is turned on its head as it hosts the largest, rowdiest and most infamous (but incredibly fun) Bonfire Night party in the UK. No biggie. While huge bonfires are lit on the hills that surround the town, a massive pagan-style parade takes place on the main street, featuring burning crosses and effigies of political figures.
Get there: One hour by train from London Victoria to Lewes; around two hours by car.
Wanna get out of London?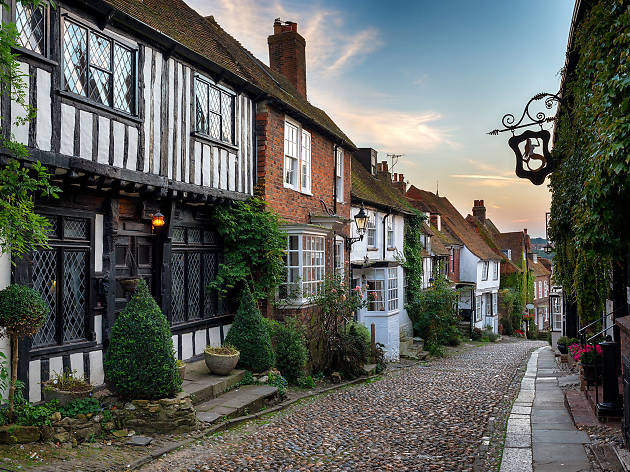 Whether you're in the mood for bracing sea air or a forest frolic