Heads up! We're working hard to be accurate – but these are unusual times, so please always check before heading out.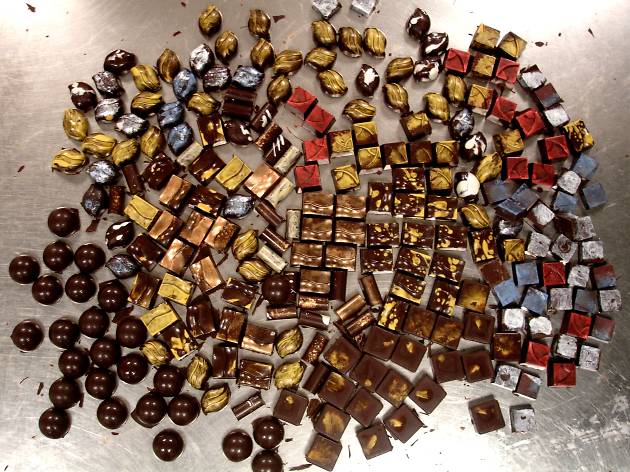 Chocolate-making classes and events in London
Learn how to make your own chocolate or just try some made by the experts at the best tastings and tours
Chocolate. Try as we might, it's impossible to resist the stuff for too long, especially at Christmas and Easter – even on Valentine's Day, when there's tons of the stuff around.
But if you want to go beyond hunting through the best chocolate shops in London, why not try crafting your own at a chocolate-making class? There are lots of schools and workshops to choose from and if you make it yourself, you're allowed to eat as much as you want, right? Or if you're feeling generous, gift it to mum for Mother's Day.
If that sounds like too much work, find a chocolate tasting event or tour, or just hunt out some of London's best and most extravagant chocolate creations to sample.
Take a look at London's best classes, workshops, tastings and tours below. But maybe ditch that diet first.
London's best chocolate-making classes and workshops
Rococo's flavoured bars are justly popular (the rose flavour is heavenly) and the novelties – among them hand-painted chocolate sardines, and Jersey new potatoes with mint (made from hazelnut praline, white chocolate and mint leaves) – always raise a smile. But it's the sea salt hot chocolate you must save space for. Its base is a 75 percent cocoa drinking chocolate blend, and you can have an espresso-style shot or a milky mug. Either way it comes with a truffle.
More cocoa-based treats to drool over
It comes in many, many varieties, but which one do you grab when you need a quick chocolate fix? We've picked the best bars available from corner shops and ranked them in order of sweet, sugary bliss. You're welcome.