Do something amazing for Cancer Research UK
From a splashing time on a muddy obstacle course to the UK's only all-women marathon, there's an array of inspiring events this summer and autumn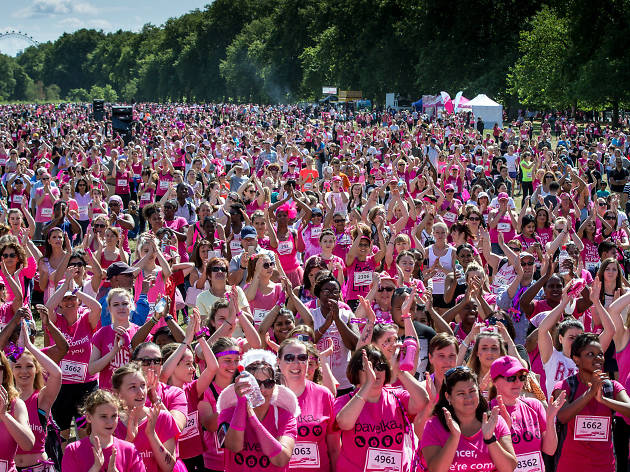 People of London, we want you! Boys and girls, men and women – you're invited to join us in a summer of amazing events to raise vital funds for Cancer Research UK. Walk, jog, run, slip or slide! That's right, this isn't just about what you can do on your feet, you could be raising money on your tummy or your bottom.
Cancer Research UK wants to bring everyone together at these inspiring fundraisers, because everyone is affected, in some way or another, by cancer. All of the events happening throughout 2016 will help fund groundbreaking research into new drugs and treatments, so we can all help bring forward the day when cancers are cured.
Cancer Research UK is a registered charity in England and Wales (1089464), Scotland (SC041666) and the Isle of Man (1103).