Lidos and outdoor swimming pools in London
Take an alfresco dip this spring at one of London's amazing lidos and outdoor pools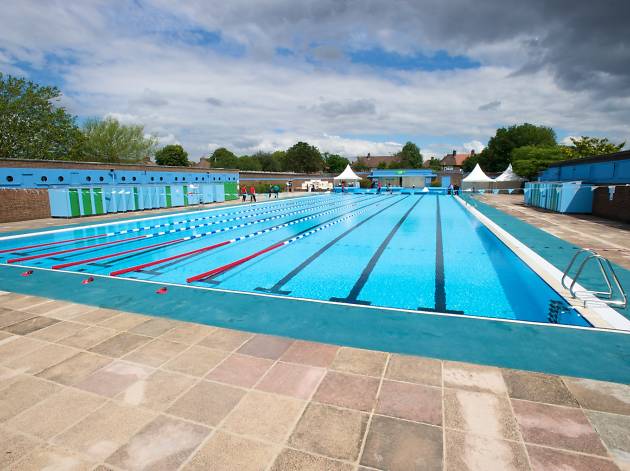 When the sun comes out, there's nothing quite as satisfying as diving into a pool to cool down. Luckily, London is flooded with outdoor options, so it's a total breeze to find a lovely lido or outdoor pool to really soak up those summer vibes.
Whether you're looking for alternative ways to get fit, family-friendly fun or somewhere to lounge around in your best bikini, take your pick from the list below for a much-needed dose of H2O. These are some of the best places in London to make a splash. Rubber ring at the ready!
RECOMMENDED: the full guide to outdoor London
London's best outdoor pools and lidos
Lounge around in the park this summer
When it comes to parks, Londoners really are spoilt for choice. Whatever bit of the capital you're in, it's likely you won't be too far from one of the city's many amazing major green spaces. Best of all, exploring them won't cost you a penny.
Read more
Sponsored listing
Le Relais de Venise l'Entrecôte
This Soho branch is one of four London restaurants from a group that kicked off with a Paris original, back in 1959. That one's still going strong, and the expansion has now taken in New York, too.  They've made their name with the only dish on the main menu: steak-frites. It's preceded by a simple green salad with walnuts and a mustard vinaigrette – and there are a few French desserts and cheeses to follow – but most head here solely for the USP.   The steak is cooked to order and served not with the traditional herb butter, but with their own 'secret' sauce, apparently guarded closely by the daughter of the original owner, Paul Gineste de Saurs. It comes accompanied by a bucket-load of top-notch fries. A short selection of wines is offered, too. 
Venue says: "The best steak frites in London!"