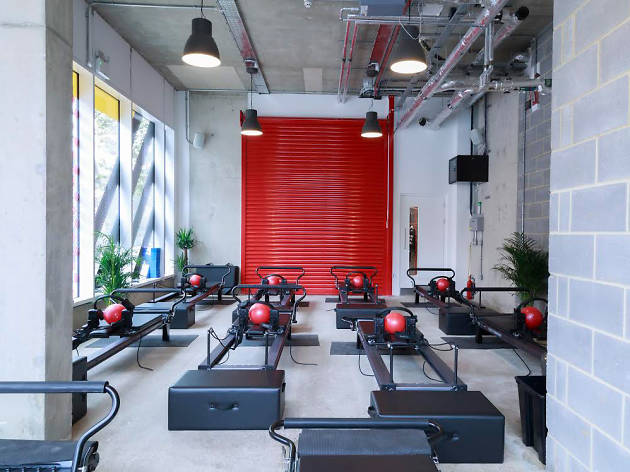 The best gyms in London
Break a sweat with a workout or exercise class at one of London's best gyms and fitness studios
JULY 2020: London's gyms and fitness studios have been closed since March, but as of July 25 some of them are starting to reopen. If you're ready to switch virtual classes in your living room for the real deal in the studio, here's what to expect.
No so long ago, gyms in London could best be described as 'no frills'. Built for practicality, you got in, worked out – ignored the faint whiff of sweat – and got out again as soon as possible. Today though, London's top gyms feel more like private members' clubs, complete with plenty of frills like smoothie bars, DJs, lounge areas and spa-worthy changing rooms. They're places you'd willingly spend your Friday night or arrange to meet up with friends at the weekend.
With a new wave of luxe gyms and a health-conscious mindset to boot, it might come as no surprise that last year's Time Out City Life Index found millennials are four times more likely to exercise than go clubbing in a week. In short, whether you're a yogi, HIIT fanatic or regular spinner, exercise has never been more fun or more appealing, and it's all thanks to these gyms and fitness studios in London.
RECOMMENDED: London's best free fitness classes
The very best gyms in London