Westminster area guide
Find the best things to do and see in central London with our guide to Westminster's best attractions, pubs, hotels, restaurants and tours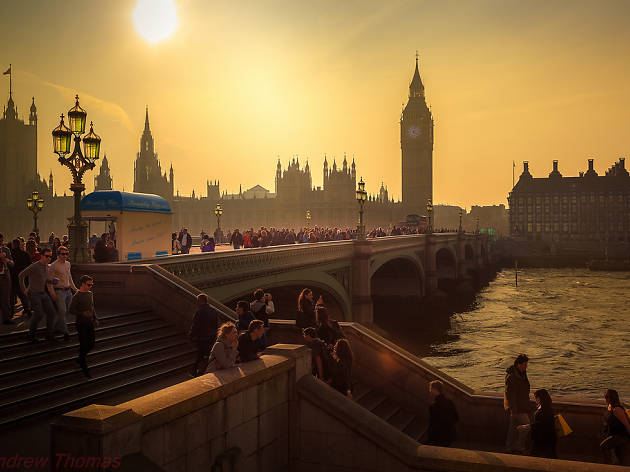 Westminster is home to iconic London landmarks like Big Ben and the Houses of Parliament, which sit proudly on the edge of the Thames. Despite being catnip for visitors, much of this stretch of central London – the ministries that line Whitehall as well as the heavily guarded, security-gated Downing Street – is strictly off-limits. But there is still plenty to do and see around Westminster. As well as tours of these famous sites, there's St James's Park, which is essentially the Queen's front garden. Between The Mall and Piccadilly also lies the genteel neighbourhood of St James's, characterised by luxury hotels and some of London's oldest shops.
RECOMMENDED: Our London area guides
Sponsored listing
EtnaCoffee
You could be forgiven for thinking this Victoria Arcade spot, run by a pair of brothers, is all about the coffee. It does, of course, serve a decent cup of Joe but the main focus here? Sicilian street food.  That means a hefty list of arancino, filled with things like veal ragu, or ricotta, spinach and cheese, or butter, bacon, pistachio and basil pesto. Or Nutella, if you want. Lasagne features too, as well as parmesan and pesto ravioli, calzone and pizzetta.  Eight different granita are also available, alongside desserts such as cannolo, traditional Sicilian cassatina and fedora cake, made with ricotta and toasted almond flakes. 
You might also like