5 adventures in undiscovered Costa Rica
From walking through treetops to adrenaline-fuelled surfing, head off the beaten track to experience pura vida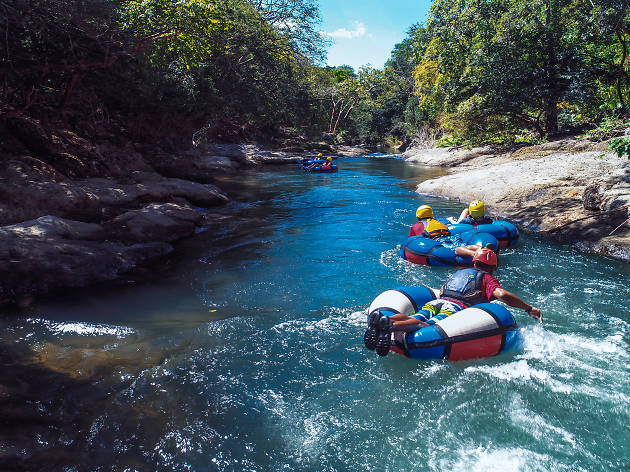 It's no surprise Costa Rica is one of the happiest countries in the world. The country's catchphrase – pura vida – literally translates to 'pure life', although 'full of life' is the truer meaning. As well as an appreciation for family, friends, peace and simplicity, a key part of this energy-filled mindset means getting outside, being active and enjoying nature. And Costa Rica is one of the best places in the world if you like being outdoors – it's home to five percent of the world's biodiversity and more than a quarter of the country is made up of unspoilt conservation or natural protected land. Whether it's going back to basics and camping under the stars, or getting up-close to some of the country's coolest wildlife, here are five off-the-beaten-track outdoor adventures in Costa Rica where it's easy to live the pura vida for yourself.
Missing Time Out magazine?
You can still read our latest issue from the comfort of your couch
Read online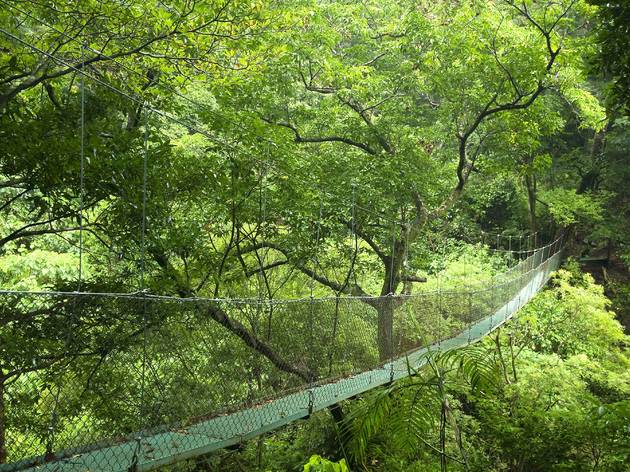 Explore the treetops at Villa Lapas
Via a series of five hanging bridges a head-spinning 180 feet above the forest floor, the Villa Lapas Sky Way, bordering Carara National Park, provides 2.5km of treetop trails. Peep through the foliage from this lush, leafy hideout, and you'll get incredible views sweeping across the Pacific Ocean and the Tarcoles River – notorious for its big crocs – while being way closer to the animals in the birds in the treetops.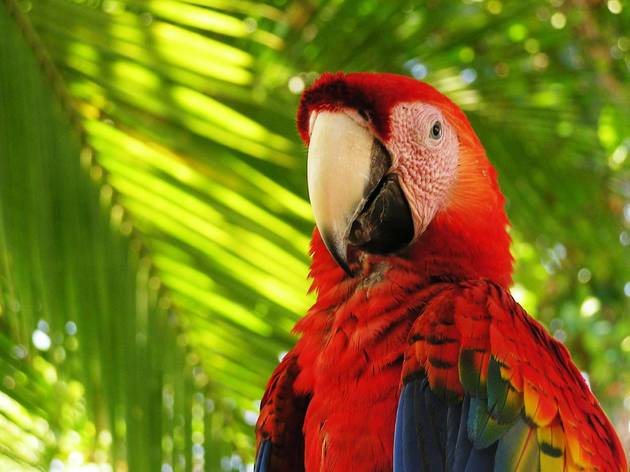 Kayak through the mangroves of the Osa Peninsula
One of Costa Rica's most remote destinations, the Osa Peninsula in the south is where to go for unspoilt Pacific coast beauty. Lose yourself in the forests and tangled mangroves, best explored by kayak. And keep an eye out for the wildlife as you paddle – from rainbow snakes to spider monkeys in the trees, and a whole spectrum of colourful birds, such as toucans, kingfishers and scarlet macaws (pictured). Finish up with an organic dinner on the beach or hole up in one of the area's remote eco lodges.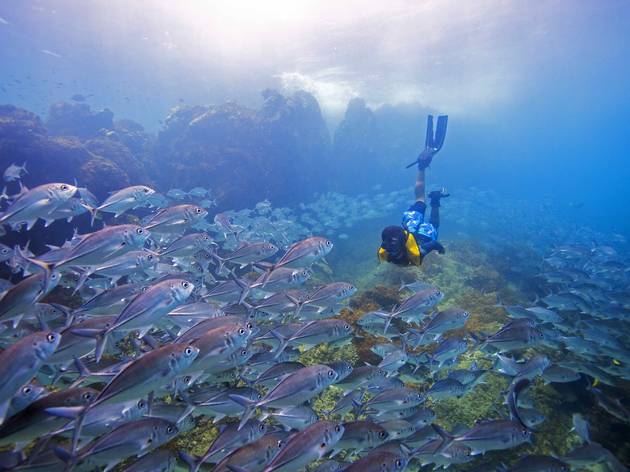 Dive off the Isla del Caño
Costa Rican diving's ace all year round – with sea temperatures averaging at 26-27C. While the pro-divers take the 30-40-hour boat trip to Cocos Island, everyone else in the know heads to Isla del Caño – a way more palatable ten-mile boat ride off the Osa Peninsula's coast. Across the island's five dive sites, you could spot anything from barracudas to puffer fish and parrot fish, to manta rays, bottle-nose dolphins and reef sharks. And, at the right time of year, once you're back on the golden sandy beaches, you might witness a scene straight out of 'Planet Earth', as the olive ridley sea turtles hatch and make a break for the water.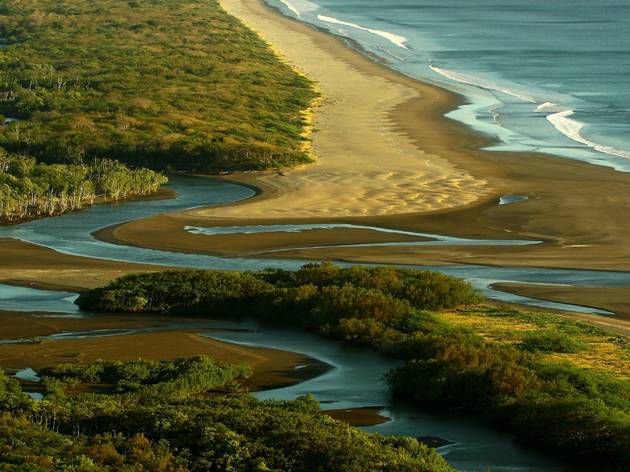 Sleep under the stars in Santa Rosa National Park
Central America's largest remaining area of tropical dry forest – a habitat that's increasingly under threat – this portion of Costa Rica resembles a cacti-strewn African savanna. Expect sea and volcano views, as well as a taste of the country's limited military history (the country disbanded its army in 1948). The vast north-western expanse also provides ideal starry-skied camping spots. Pitch up near Naranjo Beach.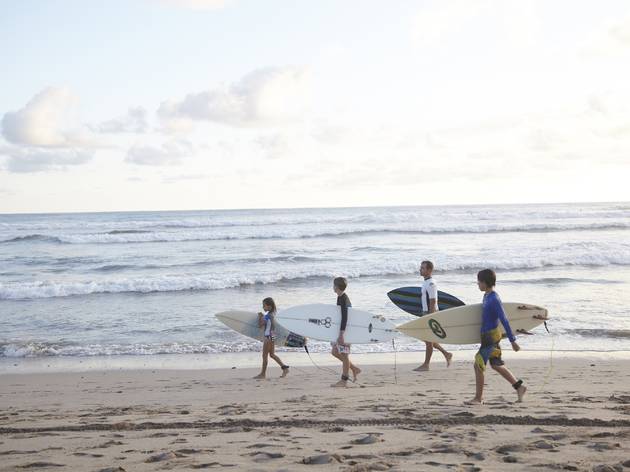 Surf all day (and all night) at Santa Teresa
Once a sleepy west-coast fishing village, Santa Teresa is one of Costa Rica's best surf spots, with a string of pristine beaches to choose from, providing breaks for all levels. Playa Hermosa (aka Beautiful Beach) is ideal for beginners, thanks to its rock-free waters, while the forest-fringed Santa Teresa beach for more experienced surfers. Feeling extra daring? Some of the beaches in this area offer torchlit surfing sessions after dark, too.
BA's direct flight to San José launched in April 2016; Costa Rica is more accessible than ever before. Thomson also operates charter flights into Liberia, Guanacaste, in the north of the country, and Air France, KLM, United and Delta operate indirect flights to San José.