Your ultimate guide to Accra
Accra restaurants and bars, films and theatre, art, gigs, clubs, shops and more...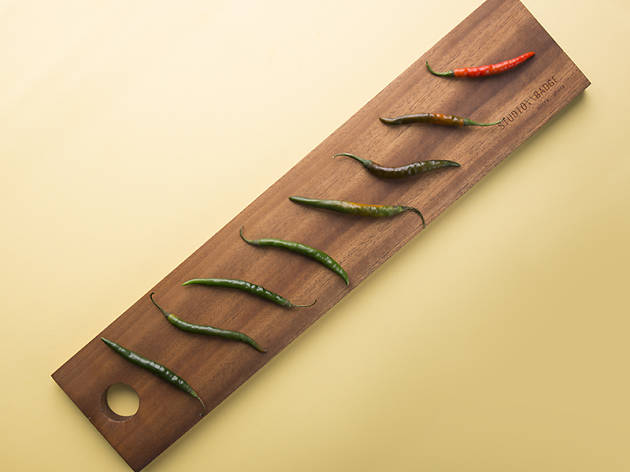 Studio Badge
Beautiful 'Made in Ghana' products make us so happy, and Studio Badge has us smiling from ear to ear. Studio Badge is a Ghana-based home-decor design company, designing sleek wooden platters, concrete platters, bowls and vases, all from locally sourced products. The main products are handcrafted from the finest Ghanaian timber, walnut, teak and nim to a high standard. Furthermore, the concrete based products reflect a 'love affair with concrete' which will make you see this otherwise boring material in a completely different light. Their aesthetic is minimalist yet bold, clean yet unrefined, and this, as well as the skill and beauty of Ghanaian craft, reflects in all their work. There is a purity to the minimal designs, which makes Studio Badge stand out as a unique homeware designer in Accra. All platters and vases can also be engraved with a name, date, or whatever you wish, to make your item more personalised. With a great, modern website, and an extremely helpful, friendly owner, StudioBadge is the ideal place for your next beautifully crafted gift.  *By appointment only until new shop is renovated.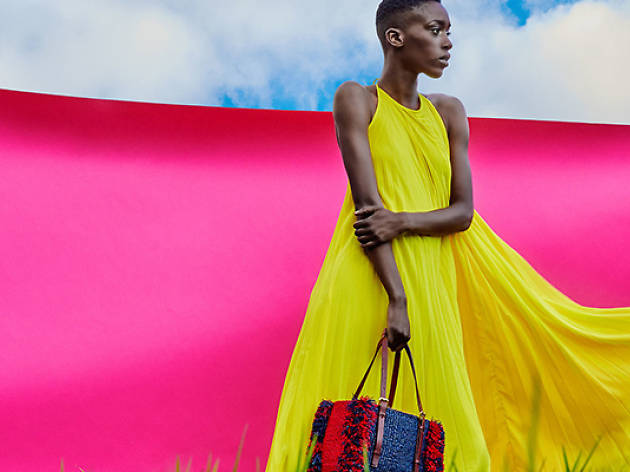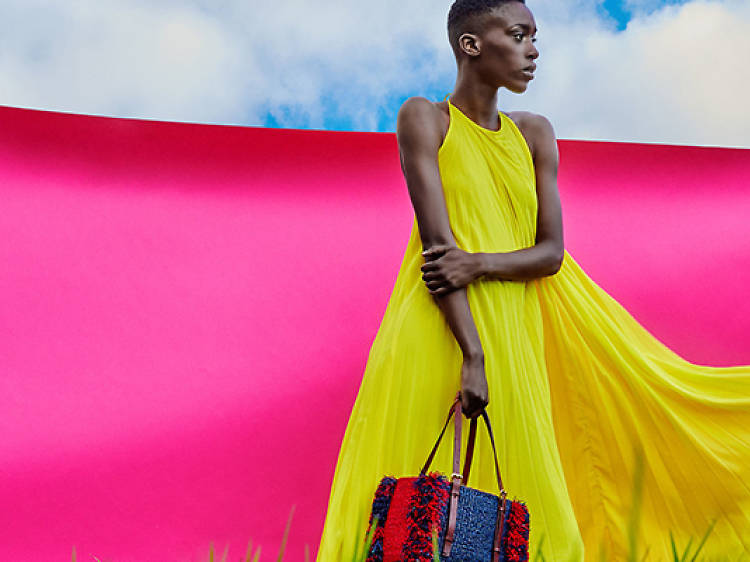 AAKS release new collection
AAKS has just launched their Spring Summer 2017/18 collection and has, as usual, not failed to impress. The new collection is bolder, brighter and even more exciting than their previous collections, and it seems designer Akosua Afriyie-Kumi has outdone her own standard of style with these cohesive yet fun designs. This season's bags have brighter colours, more tassels (yes please) and new, innovative shapes. The collection runs with variations of warm tones of red, orange and navy, with bright pieces for those bold enough to go all out, but warmer, more subtle bags for everyday use. We particularly fell in love with the large carry on doctors bag, which is not only a new shape for AAKS, but has pom-poms, leather and a pop of bright red too – what more could you want? To accompany their existing confidence in weaving, this collection boasts AAKS's new confidence in the use of leather straps and handles running over the cross body bags - which elevates the pieces to a new level of class and luxury. The campaign, as usual, is beautifully photographed and makes it near to impossible to choose just one piece to buy. Head to Elle Lokko in Osu to pick up one of these beautifully handcrafted pieces.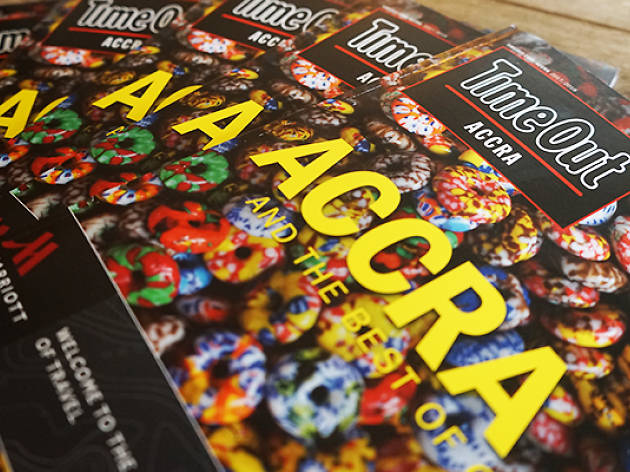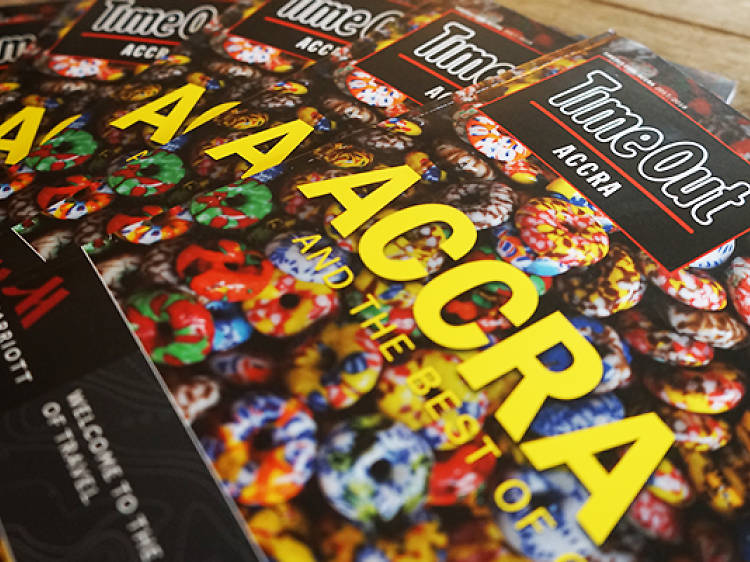 Get the mag
2017-18 Visitor Guide The NINTH edition of Time Out's Accra for Visitors is your essential guide to the best bars, finest restaurants, coolest shops and must-see sights in Ghana's thrilling capital. In this issue, we're celebrating 60 years of Ghana's independence with a look at the 60 most important things that define Ghana and make it the Black Star of Africa. Elsewhere, we catch up with the Minister of Tourism, Culture and Creative Arts and discover some new and exciting plans, we look at the exploding art scene in Jamestown, and visit the ANO cultural centre. In our Shopping section, we look at the ethical fashion design in Ghana and in our Arts section we meet rising Ghanaian artist Godfried Donkor. You'll also find dozens more interviews, features and reviews of the very best Accra and Ghana has to offer.Plus, every review has been updated and there are dozens of additions by Time Out's team of local writers who have scoured the city to reveal Accra's greatest hits and exciting hidden delights. When the city becomes too sticky, then our correspondents around the country have suggested the best beaches, national parks and trips out of town. Whether visiting for pleasure or business, on a budget or on an expenses account, Accra for Visitors 2017/18 has it covered. Don't visit Ghana without it.  BUY THE DIGITAL VERSION HERE DOWNLOAD FROM THE APPLE APP STORE HERE DOWNLOAD FROM THE GOOGLE PLAY STORE HERE Pick it up from: Koala OsuKoala Airport ResMax Mart 37Wild G
Most popular features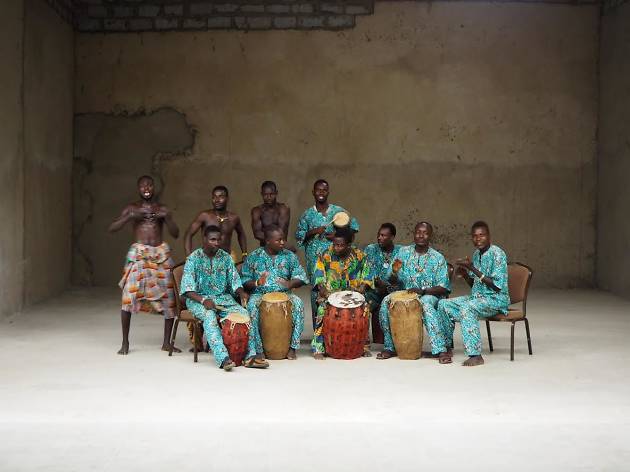 Paa Joe and Elisabeth Efua Sutherland
Ake yaa heko // One does not take it anywhere  On Tuesday 21st November 2017, Gallery 1957 welcomed an exclusive group of guests to witness the collaboration of world-famous coffin designer, Paa Joe, and modern performance artist, Elisabeth Efua Sutherland, in their portrayal of traditional funeral customs in Ghana. We were impressed as soon as we walked though the doors, but the real star of the show was the performance that accompanied the opening of this unique exhibition. Guests were led up the escalators by a drumming procession headed by Paa Joe himself, while traditional music and dancing increased our anticipation of what was about to take place. Efua Sutherland's performance captivated everyone's imagination and took all our breaths away. A wave of dancers carried in a young girl on a boat, whose death, traditional mourning, funeral and journey to the afterlife were depicted through dance and music. The performance allowed onlookers to move along with it and travel on the journey through the water to the afterlife with the performers. Inspired by Ga and Fante funerals, the coastal hometowns of both artists, there was also a direct coastal theme. The performance eventually ended in the Gallery itself, where Paa Joe looked on as people admired his specially curated collection of coffins and the performance of the afterlife that went along with it. Coinciding with his 70th birthday celebration, Paa Joe stated it was an immense honour and a sort of 'homecoming' to h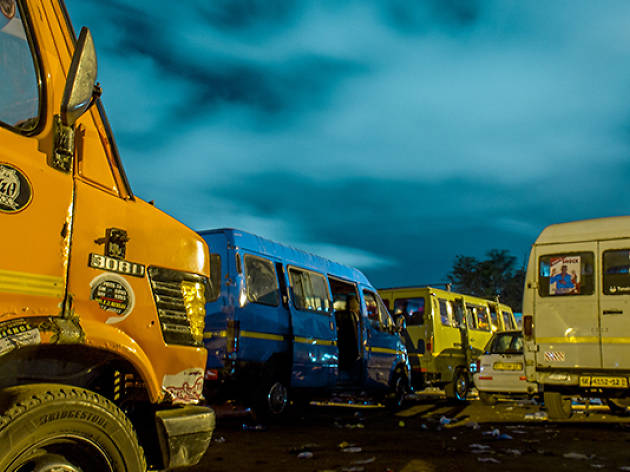 How to ride a trotro
If you are in Ghana and you plan to move around a lot, you might want to consider using a trotro.  They are the most affordable means of transport in Ghana and can be found almost everywhere. For the average Ghanaian, trotros are pretty easy to use but from the outside looking in, it could be utterly confusing for non-locals. On the upside, it does not take much to become accustomed to the four wheeled wonder.   Privately Owned To begin with, trotros are not owned by any major transport company, they are mostly owned by the drivers and as such are only bound by Ghana road safety regulations.  How to get on Unless they are full, trotros stop at every bus stop along their route. If you are not standing at a bus stop, you usually have to flag them down. Most trotro drivers are very vigilant and will stop once they see you.    No departure and arrival time Trotros do not operate on departure and arrival times, the idea is to make as much money as they can on one trip so they only move from the stations once they are filled to capacity (which could actually be overcapacity). However, if you are lucky to pick a trotro already on its way, you won't have much waiting to do. While on To make sure you do not get lost, you should have a conversation with the conductor (mate) about your destination to determine the best drop off point for you.  Because the fare is paid on board, getting change back from the conductor is a hustle; it's one man taking money from about twenty or mo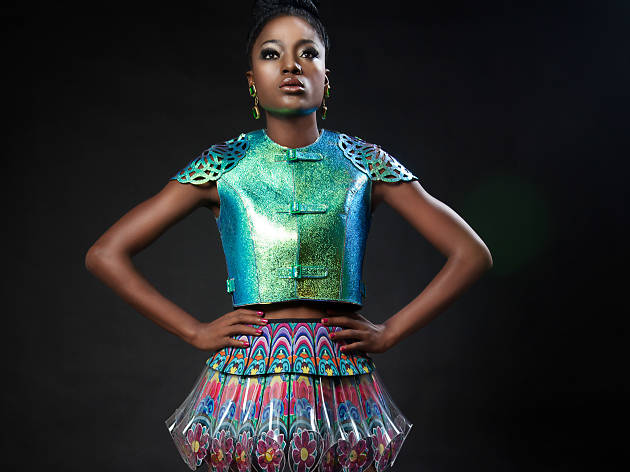 Interview: Efya
Celebrity songstress Jane Awindor a.k.a, Efya, has been Ghana's belle of the ball since her debut in 2006. Teasing the paparazzi with her good looks and dazzling audiences with her soulful sounds, Efya's top-of-the-game status stands strong. Her much anticipated new album, Love Genesis includes tracks featuring collaborations with some of the music industry's big boys. Taking a breather over a cocktail, Efya opened up to TimeOut about her musical influences, the new album and Accra hot spots.    TOA: Which venues do you enjoy playing in? Efya: The National Theatre has to be up there, with the stage that goes up and down. The Republic is always a nice place to perform at because of the crowd, especially when you are doing indie stuff, it's a great place to express yourself because they don't judge you. The same goes for Alliance Francaise because it is all about putting on good music and something different. TOA: Who have you collaborated with and which was the best experience? Efya: Ghanaian musicians would have to be Kwame Yeboah, Deep Black, SonniBalli, M.anifest, J-Town, J-Soul. We all work really well together. I've not really done any female collaborations yet, 'cause you know how it is [laughs]! International artists? I've done songs with Wizkid, Black Magic, Lynx, Waje, but I think the best would have to be Sarkodie because we have done a lot of music together and it always hits out, we work so well together. TOA: Which Ghanaian and international legends would you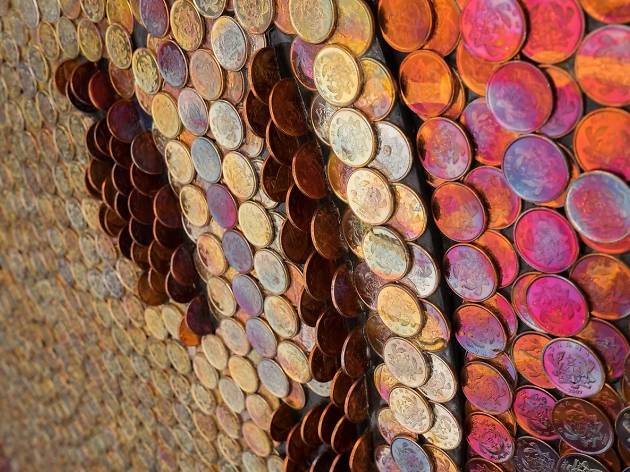 Q & A with the fascinating Yaw Owusu
Time Out: Your use of pesewa coins has become your artistic calling card of sorts. Were there any other materials that came as a close second? Yaw Owusu: At the beginning I mostly painted, but I have always been interested in the processes of transformation, and as such, started experimenting with reactions between other materials like aluminum and steel.   T O: The treatment the coins undergo to change colour is complex. Was it a period of trial and error to achieve your desired result, or did you sincerely have to learn some chemistry? Y.O: My encounter with these treatment outcomes was initially by chance – when some coins had contact with seawater during a project at the beach in Cape Coast. However, my little senior high school background in chemistry contributed enormously to the freedom to experiment with several elements and conditions, and I must admit I had no specific idea of what the reactions and activities could yield; I still don't try to guess what might happen (even though some might be easily predictable). T O: How has Accra changed since you were a boy? Y.O: I grew up mostly in Kumasi as a kid, but I had the opportunity to see most of the other parts of the country. Accra, as the capital, always demonstrated the greatest change each time I revisited, due to the fact that most developmental projects and businesses' head offices were centralised there. T O: To survive in Accra, one has to be somewhat savvy and entrepreneurial. What creative ideas have y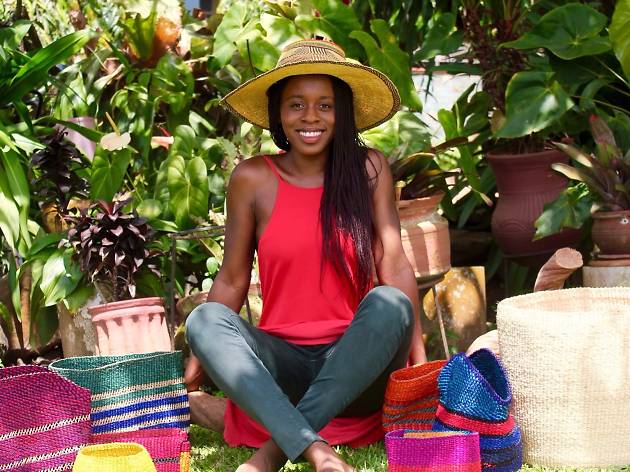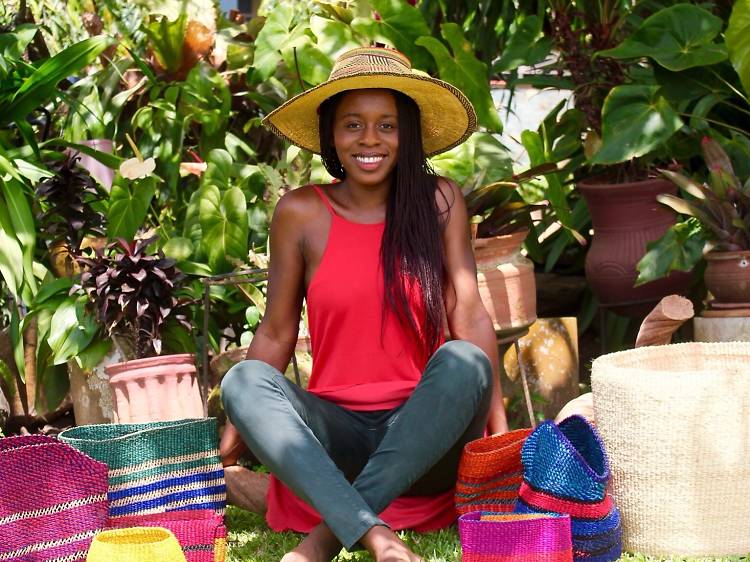 Time Out meets: Akosua Afriyie-Kumi
When did you first have the idea to use these Ghanaian weaving techniques in high end fashion?  I grew up around basket bags as a child in Ghana, I used to give them as gifts and also use them for storage. I remember having a lot of 'I wish it was more like this, I wish it was more like that' moments… I wanted it softer, almost foldable and also more colourful with blends of colours which were tasteful and modern with a beautiful finish and detail. Building on this idea I started researching into bag designs and fibres and found a lot of attractive benefits which were in line with my vision and ethos I had for my dream brand. I established A A K S after seeing a gap in the market for beautifully handcrafted bags. I knew I wanted to go out on my own and pull together all my passion and talents to create something unique that would be fulfilling both personally and professionally so I embarked on my journey to Ghana to make this happen. What impressed you so much with the skill of the weaving?  I was very impressed by their hands skills and the combinations of colours and also the unconscious ethical processes they used in creating baskets. Taking on this idea I begun to explore further into weaving, fibres and what the possibilities could be.  Were they already blending raffia and leather? No, weavers weave with only straw and I introduce a new fibre which is raffia in the community.  What were the challenges for producing the bags in the way that you wanted?   It was
Read more features from Time Out Accra