Your ultimate guide to Accra
Accra restaurants and bars, films and theatre, art, gigs, clubs, shops and more...
The Hot List
Read on for our guide to the week's coolest events and most interesting venues. If you manage to tick off all ten, head back to our home page for daily updates on the best restaurants, cultural events, nightlife, and whatever else Accra manages to think up before our next Hot List is published on Monday.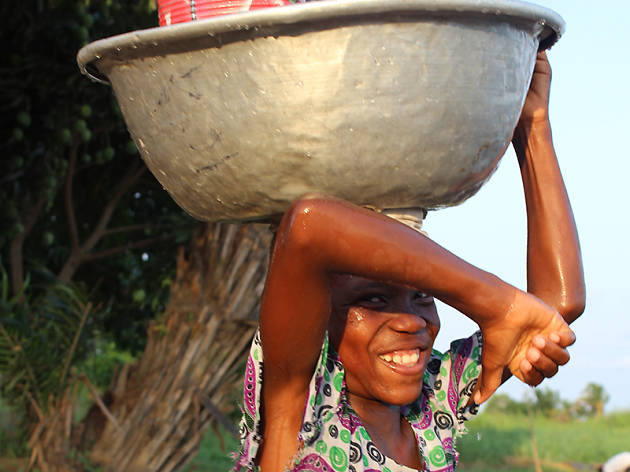 Touring Volta
It's the sound of the ceiling fan flapping the mosquito net against the bedhead; it's the refreshing temperature of the river water you wash with in the morning; it's the early morning light highlighting the stuttering stream of families filling water in buckets, pans, bowls and jugs, loading them on their head and getting ready to start their day. It's the little things that have stayed with me – the minutiae of daily life in Atsiekpoe, a small riverside community in Ghana's Volta Region. The deep clunk of a blacksmith's hammer striking through red hot metal onto an English-made anvil; the second basket an 11-year-old Moses made for us, determinedly making another after he deemed the first not good enough; my slightly embarrassing attempt on goal from a perfect cross on a dusty pitch. I spent 24 hours among the beautiful people of Atsiekpoe, and it became one of my top five Ghanaian memories. It may even be my favourite. From our hotel in Accra, we (me and my mum) jumped into a 1992 Nissan Safari with bull bars and a roof rack. At the wheel was James Amusu, an affable, kind-hearted man with beads on his wrist, an easy smile and a ready supply of jokes. He would be our driver and guide for the next three days, on behalf of Jolinaiko Eco Tours, a Ghanaian-Dutch-run tour company with a passion for eco-tourism and community development, such as in villages including Atsiekpoe. The itinerary ahead of us included a stay at Ghana's highest village, an ascent of the country's secon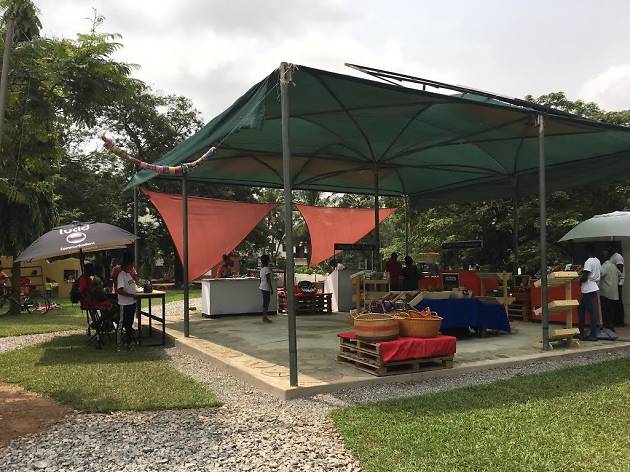 Urbanbox's weekly market
The popular home delivery veg box service, Urbanbox, now has their own weekly market in Dzorwulu, where visitors are free to browse around and buy veggies, herbs, snacks and the rest, knowing the produce is sustainable and fresh. This little market is great for families as there is a playground for kids to run around while parents shop.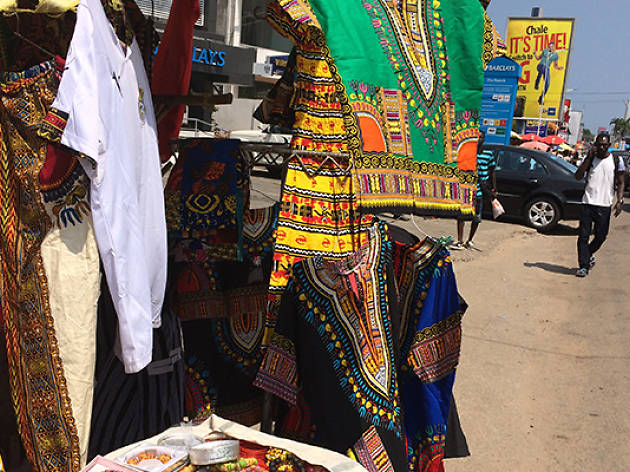 I Love Oxford Street Because ...
Osu's 'Oxford Street' continues to be a 24-hour hub of activity, and must-see destination for visitors to Accra. With its ever-changing restaurant and retail options there's something to suit every taste and budget, either somewhere on this bustling thoroughfare or in one of the smaller side streets. But, don't take our word for it; here's what some of Accra's international and local residents have to say about this happening hotspot...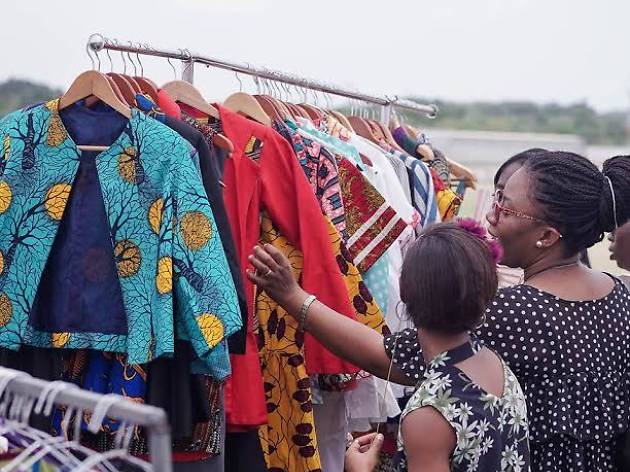 The Vibrant Accra Goods Market
The Accra Goods Market is a lovely local shopping experience where you can buy clothes, leather goods and other handmade items.   Here you can chat with the young and stylish, shop till you drop or just chill out at the food stalls until the sun goes down.   A great place for food, fashion, and lifestyle gifts, the market is set up for entrepreneurs to showcase their new products and it attracts a good crowd of shoppers who are after unique items and gifts. It is a vibrant and loud place where shouting and bargaining is part and parcel of the terrain, so not ideal for small children.   The market is held either on weekends and occasionally on weeknights too and makes for a fun Saturday evening shopping excursion.    Info:   Where: Various places around Accra   Website http://www.theaccragoodsmarket.com    Facebook https://web.facebook.com/theaccragoodsmarket/
Latest Accra restaurant reviews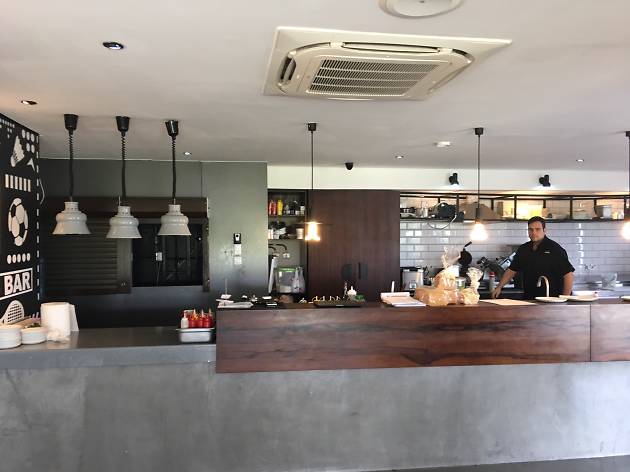 AM:PM
Located in the iconic Villaggio Towers, the three colourful buildings that can't be miss is the trendy-yet-casual bistro-meets-sports-bar AM&PM. The menu has something for everyone. From things to nibble on to solid burgers, salads, steaks and fresh local fish and seafood. (The fish and chips come highly recommended by the way.) Unlike most other sports bars, AM&PM have upped the game by bringing on a previous fine dining chef. Worried about prices? Don't. The fancy Villaggio location won't blow your budget. In fact, prices are more than fair. Try a solid portion of really good hash browns and eggs for breakfast for only Ghc 35 or a main course for about Ghc 65. While neighbouring restaurant Santoku is for special occasions, and Skybar for nights out and about, AM&PM is a down-to-earth venue for a relaxed time out with friends or before a party. A good place to start the day, weekend or evening. The time-bound name reflects the duality of the concept; breakfast during morning and daytime and sports bar during the evening and nights. While AM hours brings the best of American-style breakfast like pumpkin spice pancakes, eggs in a basket and red velvet waffles, PM hours offers bar food such as burgers, ribs and chicken wings. The black and white images of famous athletes like Muhammed Ali and Serena Williams adorn the walls and entrance, making it quite the popular spot for selfies and photo shoots. In fact, the black iron staircase with the artsy bike installation might v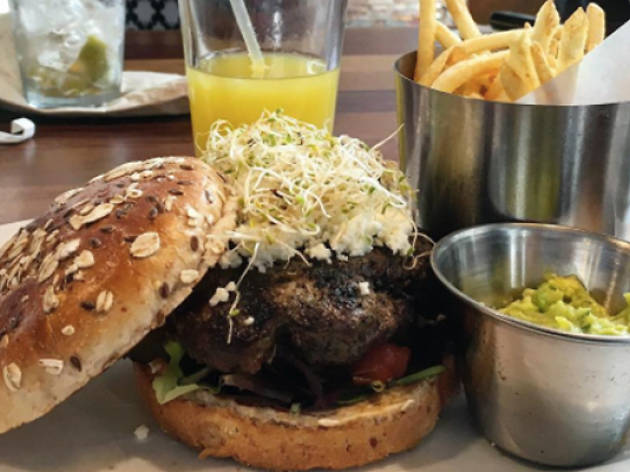 The Counter
Have you gone through sleepless nights wondering whether the crab cake would ever make it into a burger, you can finally lean back and relax.  A new kid is in town: The Counter: Custom Built Burger, a US franchise has opened an outlet in Accra Mall.   Guests create their own culinary burger experience by checking off from an impressive list of fresh ingredients on a clipboard menu. There is a five-step process where you can choose from beef, chicken or veggie burger (or the crab cake), a selection of eight kinds of cheese, four toppings and sauce. Toppings range from grilled pineapple to roasted corn and black bean salsa, while sauces include a horseradish aioli, mango chutney and – for a couple of extra cedis - premium guacamole. The decision-making doesn't stop there; for the everlasting traditional burger side dish, select either shoestring or sweet potato fries – or why not mix both. Those counting carbs and calories can opt for a bun-less burger of mixed baby greens instead.  With thousands of combinations, The Counter has made sure to cater to every diet imaginable: paleo, vegan, gluten-free – you name it. Burger lovers could, feasibly, dine here every week for the rest of their lives, and still not try everything on the menu.  Dominating a corner of Accra Mall, this modern industrial design restaurant features concrete floor, wooden desk, Formica furniture and modern lighting. If the culinary skyscrapers aren't enough, the menu also has dessert including apple crum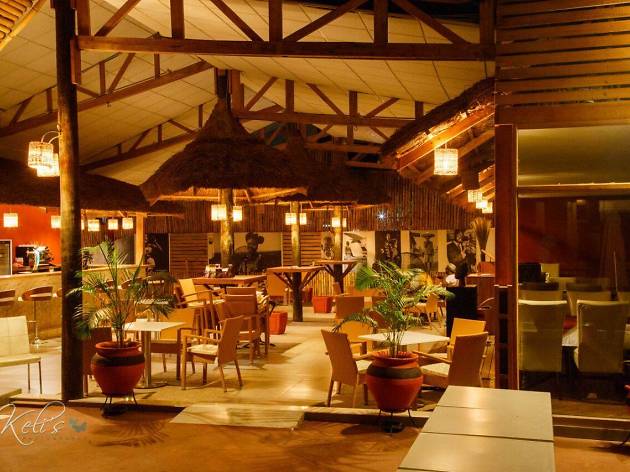 Gold Coast Restaurant & Cocktail Bar
Welcome to The Gold Coast Restaurant & Cocktail Bar. Decorated with lots of nostalgic pictures and pieces on the walls that take you back in time. Freshly cooked seafood, grilled dishes and pizza are on offer and an integrated cocktail bar area that provides friendly, attentive service.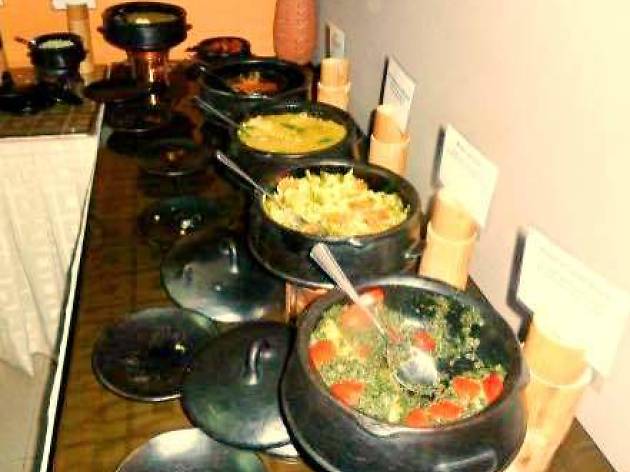 Simret: Taste of Ethiopia
Simret: Taste of Ethiopia is located in the quiet Roman Ridge area of Accra It is set out as a buffet allowing you to try home-cooked Ethiopian dishes such as Dor Wot, chicken with a stew made with home made spices, sega wot, cubed beef slow cooked with hot pepper and spices and njerja, originally named for 'teff', an Amharic word for grain.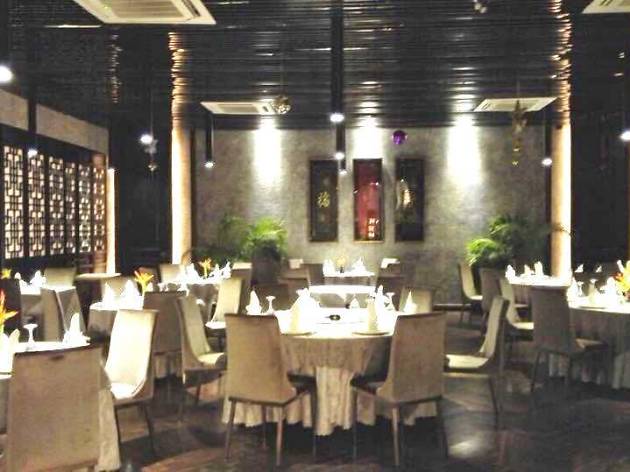 Imperial Peking
This well-known Chinese restaurant has opened up another branch near Koala in Airport. Pristine and clean-cut, the interior decoration is atmospheric and rivals not only the taste of the usually delicious food, but competes with the remarkable presentation as well. Ideal for business lunches or small parties, private rooms can be booked. 
See more great restaurants in Accra