Your ultimate guide to Accra
Accra restaurants and bars, films and theatre, art, gigs, clubs, shops and more...
The Hot List
Read on for our guide to the week's coolest events and most interesting venues. If you manage to tick off all ten, head back to our home page for daily updates on the best restaurants, cultural events, nightlife, and whatever else Accra manages to think up before our next Hot List is published on Monday.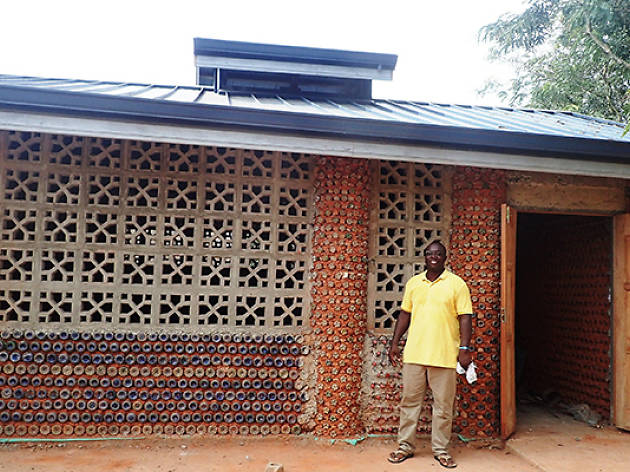 Recycling in Accra made easy (and fun!)
Planning a party or beach barbeque out at Kokrobitey this weekend? Thinking of soaking up the sun at Bojo Beach, chilling out at Big Milly's Backyard, savouring delicious Italian food at the colourful Kokrobitey Garden, or learning to ride the waves with Mr. Bright's Surf School? Did you know that you could do all this and help to build a community literacy centre at the same time? How? By simply taking a few minutes to stop off in Kokrobitey village and drop off your empty plastic water or soda bottles. Even if you're not able to do a drop-off you can still contribute to this project, prevent plastics pollution, and win fun #Bottles4Kokro competition prizes, all with very little effort. Read on to find out more.  Recycling is something that is taken for granted as a part of daily life in many Westernised countries and cities. It's often even part of the municipal refuse collection service. Not so in Accra, which is partly why the city is struggling to deal with the over one million tons of trash its inhabitants produce each year. Accra's only sanitary landfill facility is expected to fill completely within the next two years, and one out of three informal landfills dotted around the city is already over capacity. To add to this, a lot of people can't afford the privatised collection services that rule the refuse routes, and so a great deal of waste is dumped on derelict land, in water ways, and ultimately makes its way out to sea. There is hope, however, in the form of En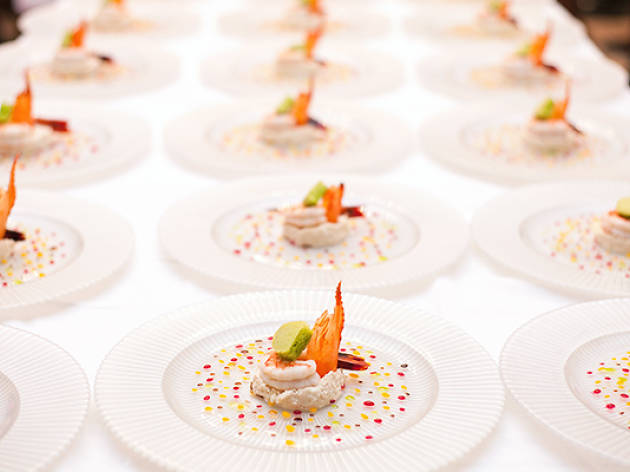 Michelin and MOF Chef JL L'Hourre visits Accra
It's not often that a Michelin Star chef visits Ghana, let alone one awarded a Michelin Star three times. And, if that weren't enough to satisfy the epicurean elitists, Jean-Luc L'Hourre has also received the highly prestigious title of "Meilleur Ouvrier de France" (MOF). So, when he recently came to Accra as part of the third annual "Goût de France" or Good France event, TimeOut Accra was honoured to receive an invitation from the French Ambassador Mr Francois Pujolas and his spouse Mrs Revati Pujolas to interview Chef L'Hourre at their residence. The Chef working with his team, carefully serving the beautifully decorated plates at the prestigious dinner at the Residence of France in Accra. Having had a keen interest in gastronomy and cooking since his teenage years, Chef L'Hourre has worked in some of Paris' most prestigious restaurants, such as Taillevent, Lasserre and La Tour d'Argent. He has also shared his know-how with students at the prestigious Paul Bocuse Institute in Lyon. Currently the resident head chef at the five-star Marinca Hotel and Spa on the island of Corsica, he concentrates on bringing fresh ingredients, particularly seafood, to the fore. (From Left to right) François Pujolas Ambassador of France to Ghana, Mrs Rebecca Akufo-Addo, theFirst Lady, Chef Jean-Luc L'Hourre, the President of Republic, Nana Adoo Dankwa Akufo-Addo and Mrs Revati Pujolas, spouse of the French Ambassador. Taking time away from his preparation of a six-course dinner for 80 V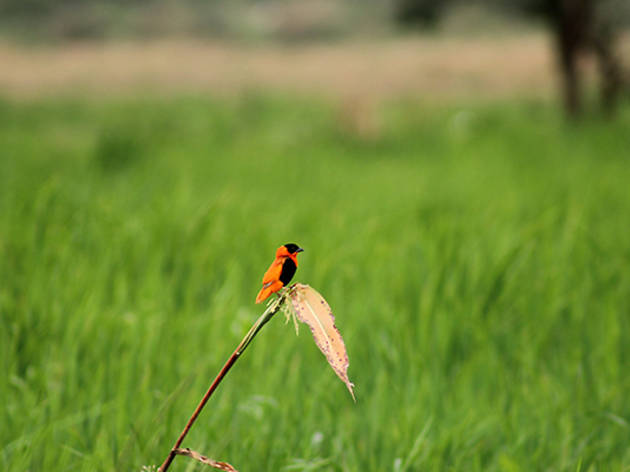 Accra's feathered friends
Dr. Dayo Osinubi's travels all over Africa studying the behaviour of birds in relation to their environment. He took a little time out from his busy schedule to give us the low down on where to find Accra's feathered friends, and also some advice on how to encourage them to visit your private garden.   Please tell us a little about yourself, and your experience working with birds in Ghana.My name is Samuel Temidayo Osinubi, but everyone calls me Dayo. I am presently a postdoctoral fellow at the Percy FitzPatrick Institute of African Ornithology at the University of Cape Town in South Africa. However, when I lived in Accra, I was working for BirdLife International as a Flyways Officer. Working with birds in Ghana was mainly centred around supporting the efforts of the Ghana Wildlife Society in monitoring birds in Ghana. One key initiative that I was involved in setting up was a monthly bird walk at sites in and around Accra, and this is still on-going.What are the most interesting things you have witnessed about Accra's bird populations?Accra offers a myriad of habitats, from saltpans to green areas within the city. This diversity of habitats provides refuge to different bird species. This means that depending on the spot you pick within and around Accra, you will easily stand a chance at observing particular types of birds. For example, the Botanical Garden of the University of Ghana is one site where I have seen three species of parrots: African Grey Parrot, Senegal Parrot
Latest Accra restaurant reviews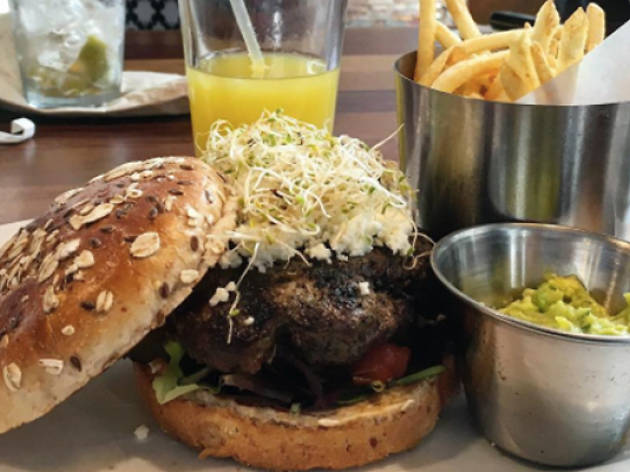 The Counter
Have you gone through sleepless nights wondering whether the crab cake would ever make it into a burger, you can finally lean back and relax.  A new kid is in town: The Counter: Custom Built Burger, a US franchise has opened an outlet in Accra Mall.   Guests create their own culinary burger experience by checking off from an impressive list of fresh ingredients on a clipboard menu. There is a five-step process where you can choose from beef, chicken or veggie burger (or the crab cake), a selection of eight kinds of cheese, four toppings and sauce. Toppings range from grilled pineapple to roasted corn and black bean salsa, while sauces include a horseradish aioli, mango chutney and – for a couple of extra cedis - premium guacamole. The decision-making doesn't stop there; for the everlasting traditional burger side dish, select either shoestring or sweet potato fries – or why not mix both. Those counting carbs and calories can opt for a bun-less burger of mixed baby greens instead.  With thousands of combinations, The Counter has made sure to cater to every diet imaginable: paleo, vegan, gluten-free – you name it. Burger lovers could, feasibly, dine here every week for the rest of their lives, and still not try everything on the menu.  Dominating a corner of Accra Mall, this modern industrial design restaurant features concrete floor, wooden desk, Formica furniture and modern lighting. If the culinary skyscrapers aren't enough, the menu also has dessert including apple crum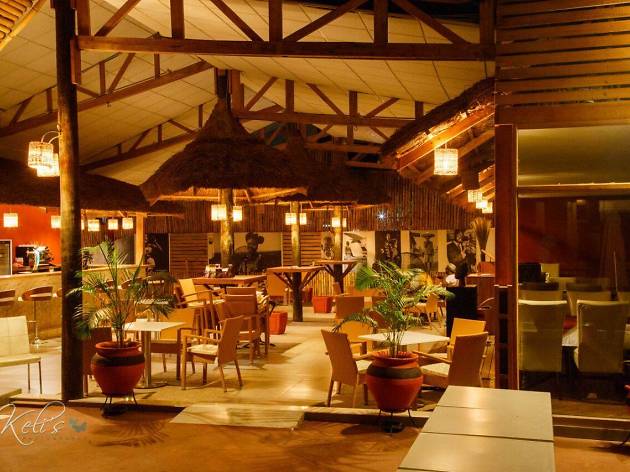 Gold Coast Restaurant & Cocktail Bar
Welcome to The Gold Coast Restaurant & Cocktail Bar. Decorated with lots of nostalgic pictures and pieces on the walls that take you back in time. Freshly cooked seafood, grilled dishes and pizza are on offer and an integrated cocktail bar area that provides friendly, attentive service.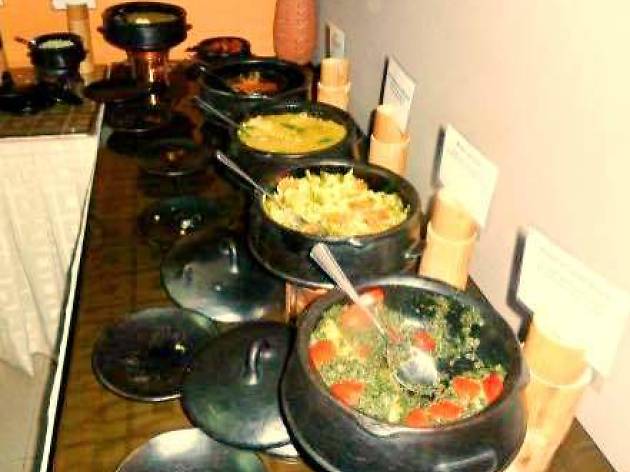 Simret: Taste of Ethiopia
Simret: Taste of Ethiopia is located in the quiet Roman Ridge area of Accra It is set out as a buffet allowing you to try home-cooked Ethiopian dishes such as Dor Wot, chicken with a stew made with home made spices, sega wot, cubed beef slow cooked with hot pepper and spices and njerja, originally named for 'teff', an Amharic word for grain.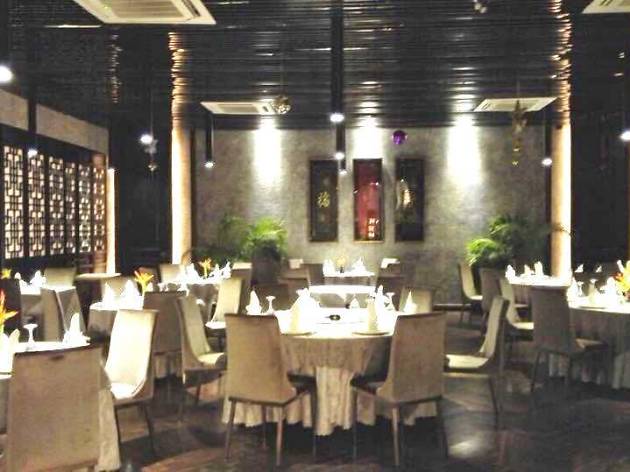 Imperial Peking
This well-known Chinese restaurant has opened up another branch near Koala in Airport. Pristine and clean-cut, the interior decoration is atmospheric and rivals not only the taste of the usually delicious food, but competes with the remarkable presentation as well. Ideal for business lunches or small parties, private rooms can be booked.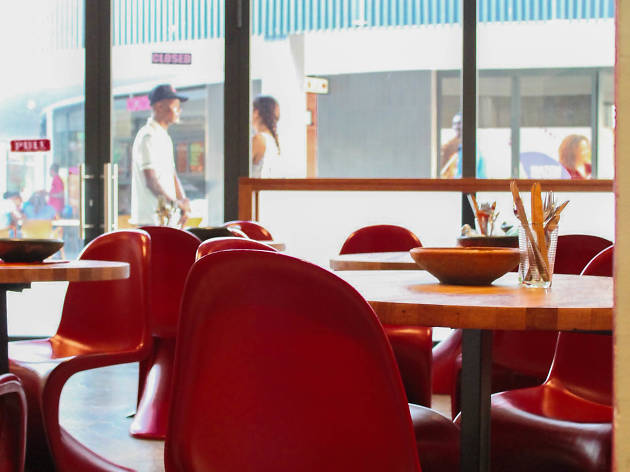 The Chop Bar
Enjoy authentic Ghanaian cuisine in a modern atmosphere at The Chop Bar. With all the mouthwatering Ghanaina dishes on the menu, you won't be disappointed. Reasonably priced and with great service, the Chop Bar is a great lunch spot.  Be sure to visit. Its Chop Time! You're Invited!
See more great restaurants in Accra