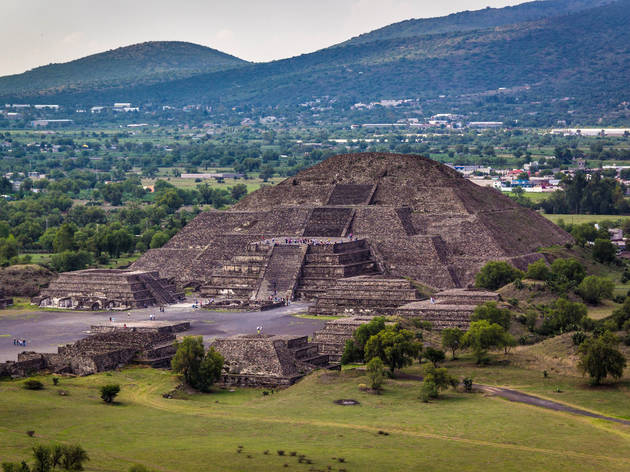 Five reasons to discover Mexico right now
Welcome to paradise in the heart of Latin America! Once you experience Mexico once, you'll be back for more in no time
Mexico's got it all: cuisine, culture, natural landscapes, art, traditions, music, and festivals that cross borders. In fact, Mexico is ranked the sixth biggest tourism destination in the world according to the United World Tourism Organization (UNWTO) with more than 20 million tourists in the first six months of 2018.
Get up close with the wonders of Mexico when you grab one of the many weekly flights on offer from Aeromexico. Try the incredible cuisine; fall in love with culture, art, and history; take an adventure to the beach, mountains, and deserts. Experience traditions and festivities as if you were a local.
Travelling with Aeromexico is an incomparable experience. For starters, there's a bevy of comforts aboard their Dreamliner (all flights to and from Europe are on this plane). Enjoy full-flat beds aboard this ultra-modern aircraft and get concierge service when you land. Make your trip even more enjoyable with their collection of television series, movies, and music for your time in the air. Once you land, take advantage of our chauffeur service to get your hotel quickly.
We promise that once you experience Mexico, home Of Aeromexico, you'll be back in no time.
Discover Mexico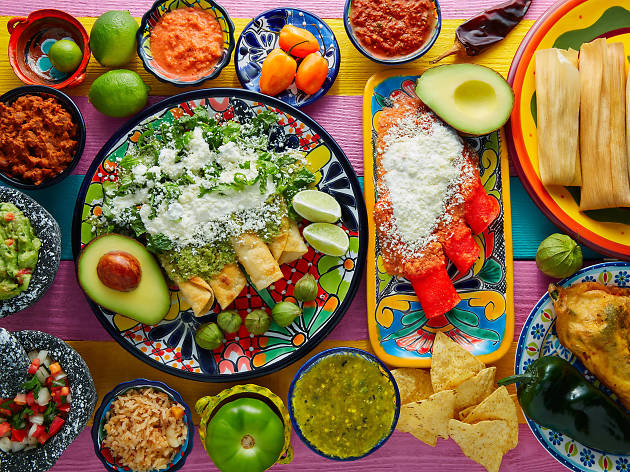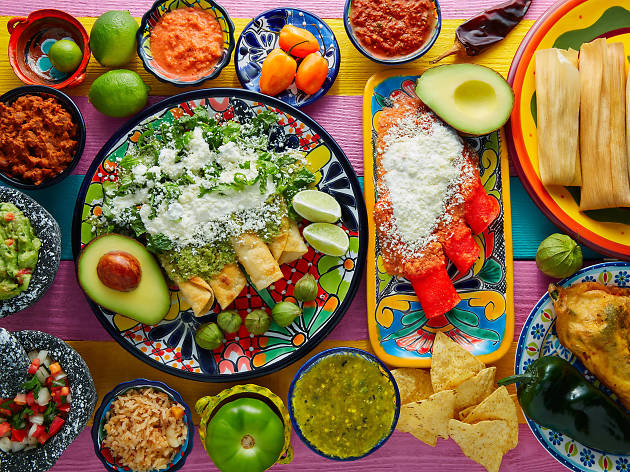 In order to understand Mexican cuisine, you have to look at it from a few different angles: geographical, cultural, and seasonal. In 2010, UNESCO officially declared Mexican cuisine an Intangible Cultural Heritage of Humanity. This is the result of hundreds of years of traditions, techniques, and ancestral knowledge.
Roaming from the Mediterranean to the tropics means tasting a huge variety of dishes. The northern coasts of Baja California gave birth to Baja Med cuisine, a combination of typical Mexican, Mediterranean-European, and Asian traditions. Great quantities of fish and seafood come from this area, and its Mediterranean microclimate is excellent for winery, making the Guadalupe Valley the largest wine region in the country. Sonora is famous for its prime meat cuts and barbecues, Sinaloa for its fresh aguachile made from shrimp, cucumber, red onion, and plenty of lime and chile. In Nuevo Leon you can try its famed goat, which is charcoal roasted for two hours to produce deliciously soft meat.
The centre of the country is where you'll encounter Pre-Hispanic techniques, ingredients, and utensils, such as the metate and volcanic stone molcajete used to grind and make sauces. In Oaxaca, in addition to eating insects such as toasted grasshoppers with chile, or chicatana ant sauce, seven varieties of mole have been created – black, red, yellow, coloradito, green, chichilo, and chicken and olive stew. The complexity of their preparation astounds even the most demanding of palates. Mezcal, an ancestral alcoholic drink made from agave, is also indigenous to Oaxaca.
In Puebla you can taste Mexico's deep history. Chiles en nogada are chiles from Puebla filled with dried fruits and minced meat, then drenched in a nut cream sauce and topped with pomegranate, a fruit harvested between the end of August and September. Additionally, its repertory of cuisine includes over 300 typical sweets, such as cocadas and muéganos.
In the south of Mexico, the cuisine from the Yucatán and its Mayan influences stand out. Cochinita pibil, a slow roast pork dish made with annatto seeds and served with a fiery Habanero chile sauce; lime soup, made with chicken, lime juice and fried tortillas; as well as recados – pastes made with numerous ingredients for seasoning stews.
Mexican gastronomy has gone through many transformations; from the incorporation of European ingredients such as beef, pork, chicken and lamb, to spices which arrived from Africa and Asia. Most recently, there has been a surge of New Mexican cuisine, which incorporates traditional techniques and ingredients with modern trends. One of its pioneers is Chef Enrique Olvera owner and executive chef at restaurant Pujol in Mexico City. Since being opened in 2000, the international gastronomic gaze landed on Mexico, as the most typical recipes were being transformed in creative and elegant ways. Using the chemistry of molecular cuisine, Pujol has held its place on The World's 50 Best Restaurants list since 2011.
Despite modern trends, and thanks to Mexican cuisine being labelled as an Intangible Cultural Heritage of Humanity, it seeks to return to its origins by rescuing Pre-Hispanic techniques, customs, and ingredients. A clear example of this is Jorge Vallejo's restaurant Quintonil, which offers ingredients from his own urban garden and from producers close to Mexico City.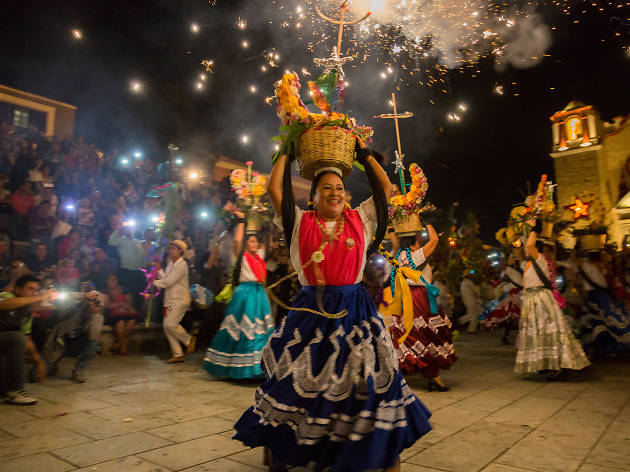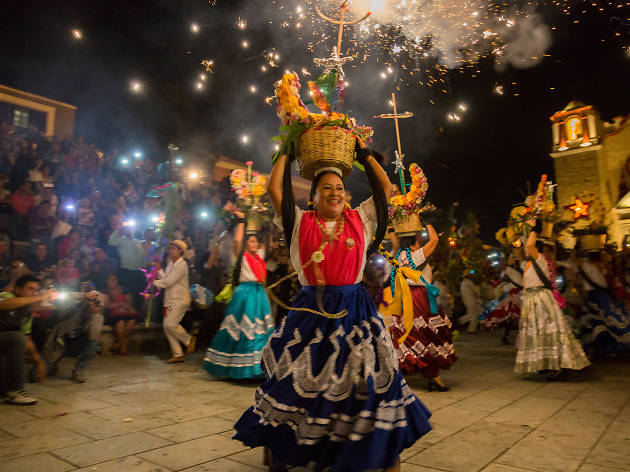 2. Culture and traditions
The Night of the Radishes, the Passion of Iztapalapa, the Day of the Candelaria, Holy Week, posadas, the Carnaval of Veracruz, the Day of the Dead, the parade on May 5th, the burning of Judas – these are but a few of the traditions found in Mexico, a destination with a vibrant culture.
In the fourteenth largest country in the world, Pre-Columbian cosmogony is mixed with the colonial era and modernity to create parties and rituals that present a patchwork of colours for tourists.

"To the resident of New York, Paris or London, the word Death is never pronounced because it burns the lips. Mexicans on the other hand, frequent it, caress it, they sleep with it, they celebrate it; it is one of their favourite games and their most permanent love," wrote Octavio Paz. The queen of all Mexican festivities is the Day of the Dead. There is no other date in which the country is more united than on the 1st and 2nd of November, when the streets smell like incense and guavas, confetti gets its proper due on house roofs, and families spend time with their deceased.
As of three years ago, you can witness giant skulls, floats, and people dressed up as catrinas, devils, and dead celebrities as they parade down the main streets of Mexico City towards the main square, where a monumental offering to the deceased is installed.
During July there is another amazing party: the Guelaguetza in Oaxaca, whose name is derived from the Zapotecan word "guendaleza" (offering, present, fulfilment). This festivity gathers representatives of the seven traditional regions of Oaxaca: Central Valleys, Juárez mountain, La Cañada, Tuxtepec, La Mixteca, the coast, and the Isthmus of Tehuantepec. They all come together, partaking in a series of colourful and festive events that unite Mexican dance, singing, music, and regional dress.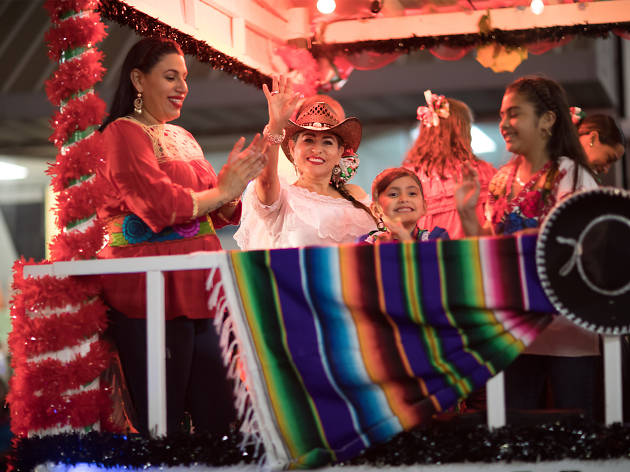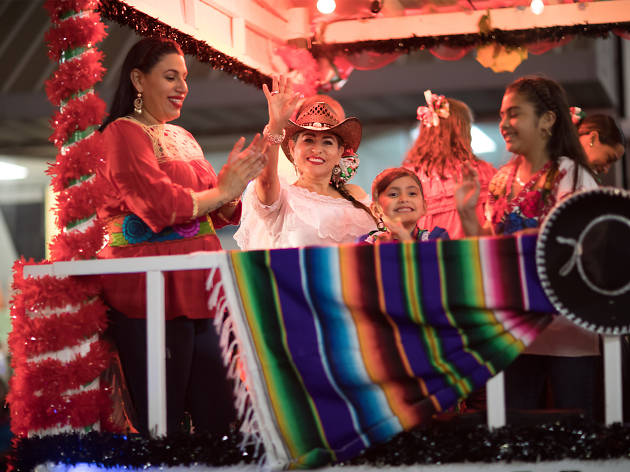 3. Mexican hospitality and warmth
One of the words Mexicans use most is "apapachar". It comes from the Náhuatl word "apapachoa", which means "to caress the soul"; an "apapacho" is something a mother gives her son when he's had a bad day, or when your partner comforts you. No doubt you've heard the phrase "mi casa es su casa": "my home is your home".
Where does this culture of hospitality come from exactly? There's no simple answer. In Mexican writer Carlos Fuentes' book La región más transparente, he writes, "Explain it? No – he told himself – believe in it, only that. Mexico can't be explained; Mexico has to be believed, with fury, with passion, with despondency".
Some speculate that it comes from the challenges that the nation has been through. When Guillermo del Toro was asked about how he reached such a balance between happiness and horror in his films, he said: "Because I'm Mexican".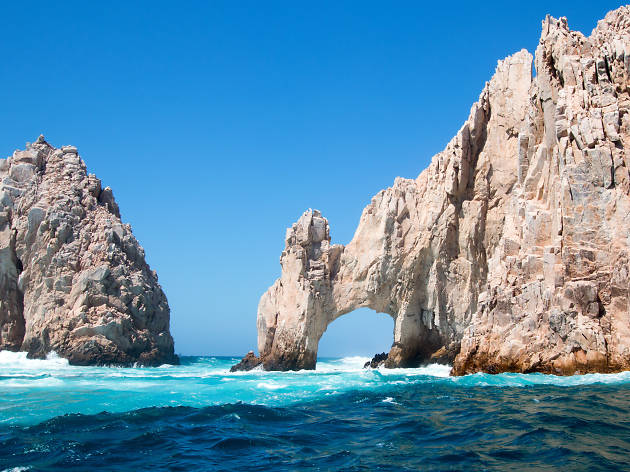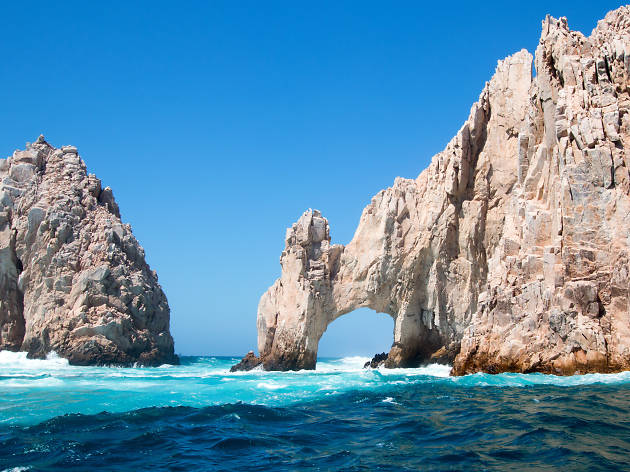 The weather is glorious, the beaches are paradisiacal, and its mountains, forests, rivers and deserts have a unique beauty that attracts tourists and locals alike. From its Baja Californian peninsula to its south Pacific coasts, the Gulf of Mexico and the Caribbean, Mexico's beauty is renowned worldwide.
Let's start off with Mexican beaches, because – as a famous Mexican song says – life is better in the sea. From north to south and east to west, Mexican coasts boast fine white and gold sands, huge cliffs, bays, coves, and waters whose colours vary from turquoise to emerald green. It would be impossible to list them one by one but, if it's about highlighting the best of the best, we have to talk of our Caribbean coasts. This coast line is one of Mexico's most important tourist destinations: Cancun, Isla Mujeres, Cozumel, Playa del Carmen, Tulum, Puerto Morelos and Holbox are some of the beaches that make up part of this amazing region.
On the other side of the country there are beaches on the Pacific Ocean and the Sea of Cortes. Between mountains and deserts, you can see crystalline water beaches that have taken away many a breath. Tijuana and Rosarito's coastlines are perfect for surfing, while in Ensenada you can spot grey whales. In this same region you'll find Cabo San Lucas — a favourite destination of many celebrities, actors, and musicians. Lest we forget La Paz and Espíritu Santo Island.
Now let's talk about the deserts. The north of the country prizes a great number of arid places holding fascinating secrets, expansive plains, and species of flora and fauna that cannot be found anywhere else in the world. Deserts make up a large proportion of states like Baja California, Sonora, Chihuahua, Coahuila, Zacatecas and San Luis Potosi. Despite the extreme weather, this kind of territory is home to species such as the Mexican prairie dog, deer, black tailed hare, desert bighorn sheep, grey wolf, bats, salamanders, and a long list of amphibians and reptiles.
Mexico's enviable geography is also conducive to adrenaline. If mountaineering is your thing, you're in the right place. Destinations such as Veracruz, the Mexico State, and even Mexico City hold some of the country's highest points. For example, right at the border between Puebla and Veracruz you can find the Citlaltepetl volcano, better known as the Pico de Orizaba. At 5,610 metres above sea level, it's Mexico's highest mountain, and its peak is covered in snow almost all year long.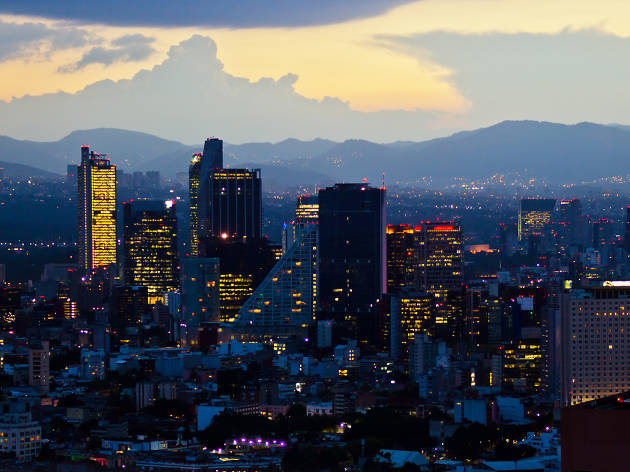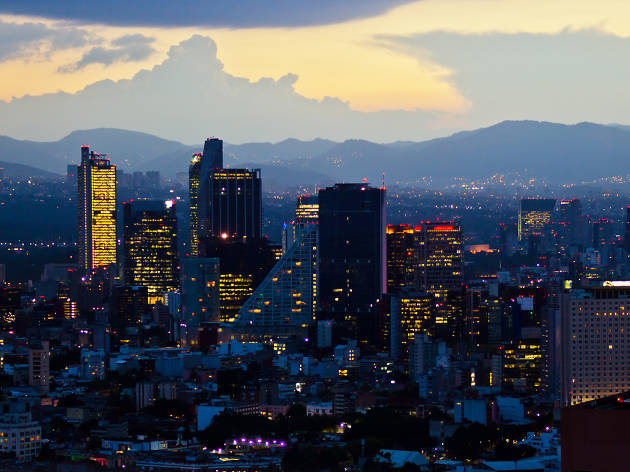 Visiting Mexico is synonymous with witnessing abundance, in all senses of the word: it's where tradition and modernity clash, religious and architectural synergy abound, and idyllic landscapes compete against each other. However, Mexico can't be categorized as a must in Latin America without considering three of its major centres: Mexico City, San Miguel de Allende, and Oaxaca.
Almost three years have passed since The New York Times listed Mexico City as the top destination to visit in 2016. But, what makes this metropolis such an enchanting international destination? To observe the grandeur of Pre-Columbian culture all you have to do is visit the Templo Mayor Museum in the city centre. The ostentatious home of the feathered snake features colonial Spanish architecture of the El Carmen Convent, Arab influences at the Postal Palace, the French marble of the Palace of Fine Arts, and the art deco style of the Mexico City Grand Hotel.
Another tourist destination that brings pride to the country is San Miguel de Allende, the first city in the world to be recognized by World's Best Awards 2018 as the best in the world for two years running. Located in the Cervantes Capital of America, Guanajuato, this corner is a doorway to history reflected in its arts and crafts, colonial life in its XVII and XVIII century architecture, cuisine at the San Miguel Food Festival, and culture at the Guanajuato International Film Festival.
Flying Aeromexico to San Miguel de Allende means going to the best hotel in Mexico (World's Best Awards 2018), Rosewood San Miguel de Allende, and enjoying a high-level dining experience with chefs like Jonathan Alvarado, Alonso Domínguez, David Ortega, and Juan Salvador García.
An indigenous past, traditional cuisine, and paradisiacal beaches define Oaxaca, one of the top five tourist destinations according to National Geographic's Best Trips 2018. Walk through Mazunte on Oaxaca's Pacific coast to witness an unforgettable sunset, roam through the centre's picturesque markets to taste a salted beef tlayuda, look at the green quarry stone buildings and into the past, or drink mezcal. You'll want to catch the next Aeromexico flight and come back to Oaxaca City just as soon as you've left.
The nudist beach Zipolite, in Oaxaca, chef Oliver Deboise's restaurant Áperi in San Miguel de Allende, and Mexico City's imposing city centre are but a few examples of what makes Mexico a source of international pride, and a destination that is a must in any traveller's life.
Mexico, the home of Aeromexico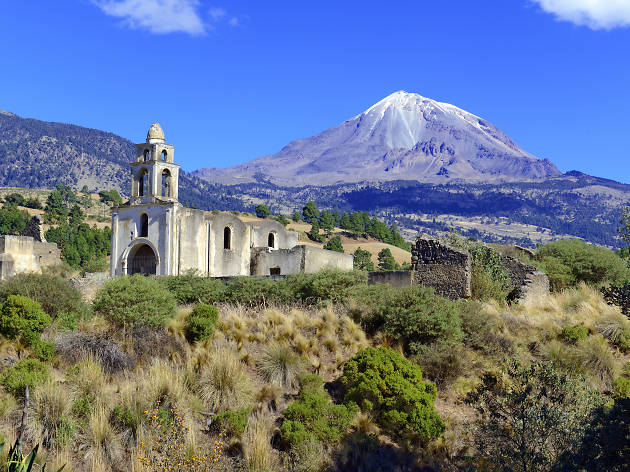 Support Time Out
We see you're using an ad-blocker. Ad revenue is Time Out's main source of income. The content you're reading is made by independent, expert local journalists.
Support Time Out directly today and help us champion the people and places which make the city tick. Cheers!
Donate now