Silent Witness
Thu Jan 10, 9-10pm, BBC1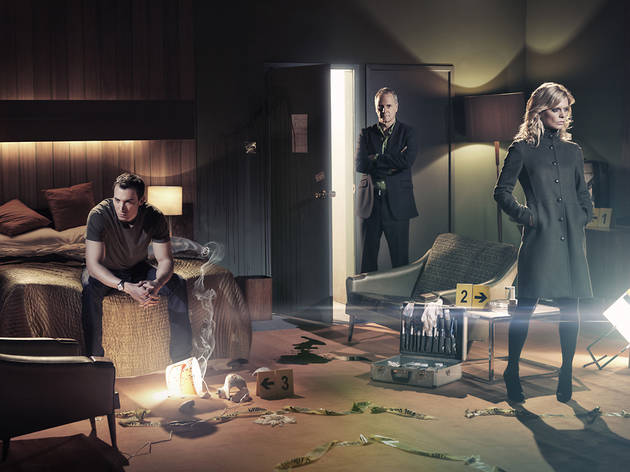 Series 16, episode one
The long-running crime thriller returns for a new series, with new actors and new blood. We're introduced to quick-witted and eager forensic scientist Jack Hodgson (David Caves) in the opening scene – a sweaty cage fight that serves as little more than a chance to glimpse Hodgson with his top off. Meanwhile, in a swanky Canary Wharf hotel room, a confectionery magnate, John Briggs, is dying from a heart attack – or so it seems. Briggs's daughter Geraldine (Sharon Small) is called in despite having been estranged from her father for 19 years, and it's here that the story gets a little predictable. Briggs leaves the company to Geraldine, his brother Philip is outraged and Emilia Fox's pathologist Nikki Alexander is called in to unravel the case with Hodgson. But as textbook as that sounds, stick it out: as so often with 'Silent Witness, there's a delectably dark twist at the climax. You may feel sick. You may even cry. But you're most likely to want to return tomorrow night for the conclusion.
Sponsored listing
Mad World Fancy Dress and Costume Hire
This vast dungeon (well, it's in a basement) of a fancy dress store offers a stellar personal service. Staff will help you navigate some 35,000 costumes, from a sleek ant to a fuzzy Orvill duck, and then assist in piecing together a unique outfit for sale or hire. Mad World is a great stop for period costumes, character fancy dress (they have everyone from Ron Burgandy to Rainbow's Bungle) and seasonal events such as halloween. Their get-ups are so on point that TV and movie production companies use them, too.  They also stock balloons and costume accessories, such as wigs, swords and more, and there's another Mad World store in Charing Cross.