Here's where to find (and how to get into) the best speakeasies in Los Angeles
Don't go scrambling to find the password to L.A.'s top speakeasies—we've got all the info you need right here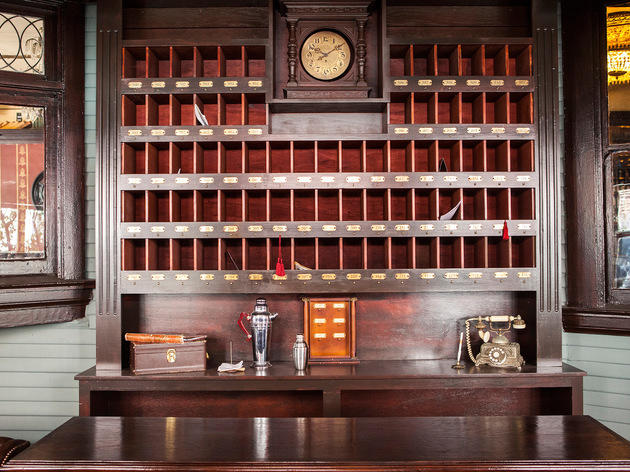 Sure, liquor's been legal since Prohibition's end, and there's no practical use for smuggling hooch in basement bars post-1933, but there's still something sleek about a speakeasy—especially in an age where everything is on full display across social media, removing all the mystery. Fortunately, L.A. keeps a bit of the playful, adventurous, seek-and-ye-shall-find spirit going thanks to the city's oldest bars and modern-day spots tucked into corners as video stores, hotels, barber shops and anything else you need to explore to find the door.
What defines a speakeasy? Some of L.A.'s top examples are shifting and adapting—even K-town's beloved pirate-themed speakeasy, R Bar, ditched its passwords this year, and now it's just a bar; nothing wrong with that, though, let's be clear—so for the purposes of this list, we whittled the criteria. Evey bar on this list has an entrance that's physically hidden or unmarked, whether it's a door within a Scottish restaurant or in a basement, or the door is actually a bed that flips around to reveal a secret staircase. You've got to be in the know to find these top-notch cocktail dens.
Once you've unlocked these great bars, you'll usually find burlesque, live jazz, vinyl nights and other secrets waiting to be discovered. Hit the town like it's 1922 for our city's top new, old and everything-in-between speakeasies.