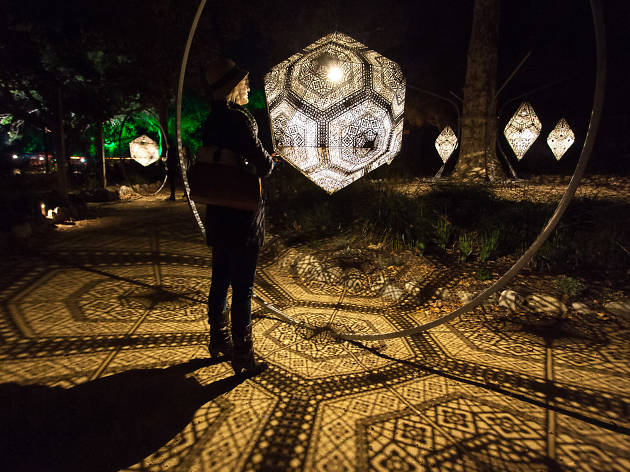 Enchanted: Forest of Light returns with even more stunning illuminated installations
Posted: Sunday November 19 2017, 1:20pm
Enchanted: Forest of Light has returned to Descanso Gardens with 10 illuminated installations laid across the botanical garden grounds. The nighttime experience masterfully mixes hands-on art installations with atmospheric, luminescent forests, all against a background of uplit trees and shimmery sound effects.
Compared to other Christmas lights displays, it's a sense of discovery that makes Enchanted so compelling (especially when held up to the current glut of Instagram-fodder pop-ups). There are no signs telling you to step here or pose there; instead, Enchanted's lighting, sound and installation design encourage visitors to explore their surroundings and intuitively stomp, tap and stroll their way through the environment.
Case in point: "Celestial Shadows," one of Enchanted's new and utterly captivating additions this year. A series of laser-cut pendants, part of artists Yelena Filipchuk and Serge Beaulieu's signature HYBYCOZO series, cast a beautiful latticework of light and shadows onto the ground. Give them a push or a twirl and the ground transforms into a dizzying swirl of kaleidoscopic patterns.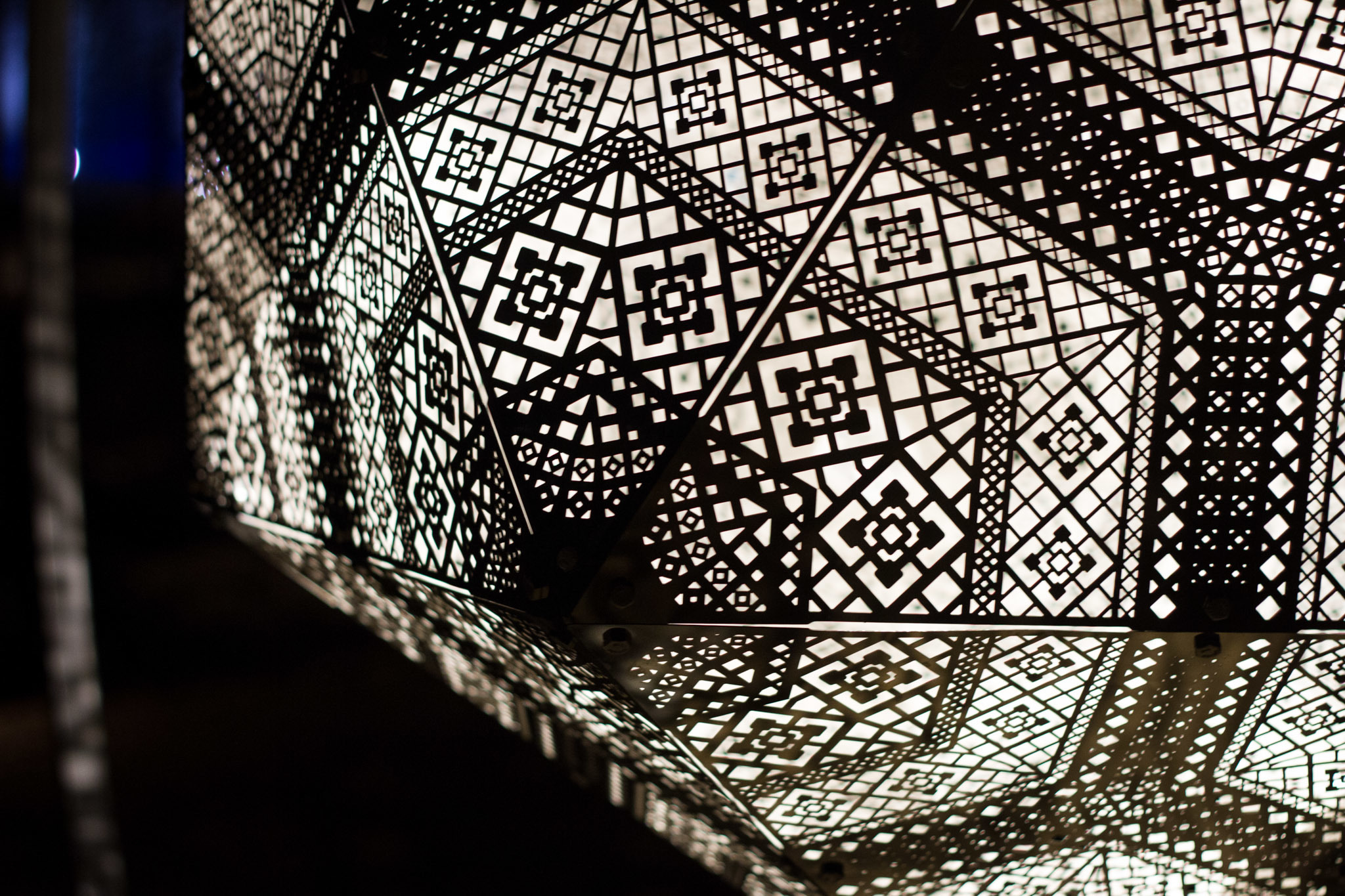 The other big change this year lies on the Luminous Lawn, where interactive artist Jen Lewin's lily pad-like "Pool" has given way to another one of her installations, "Aqueous," a serpentine Candyland-like path that changes colors as you meander along its winding walkway.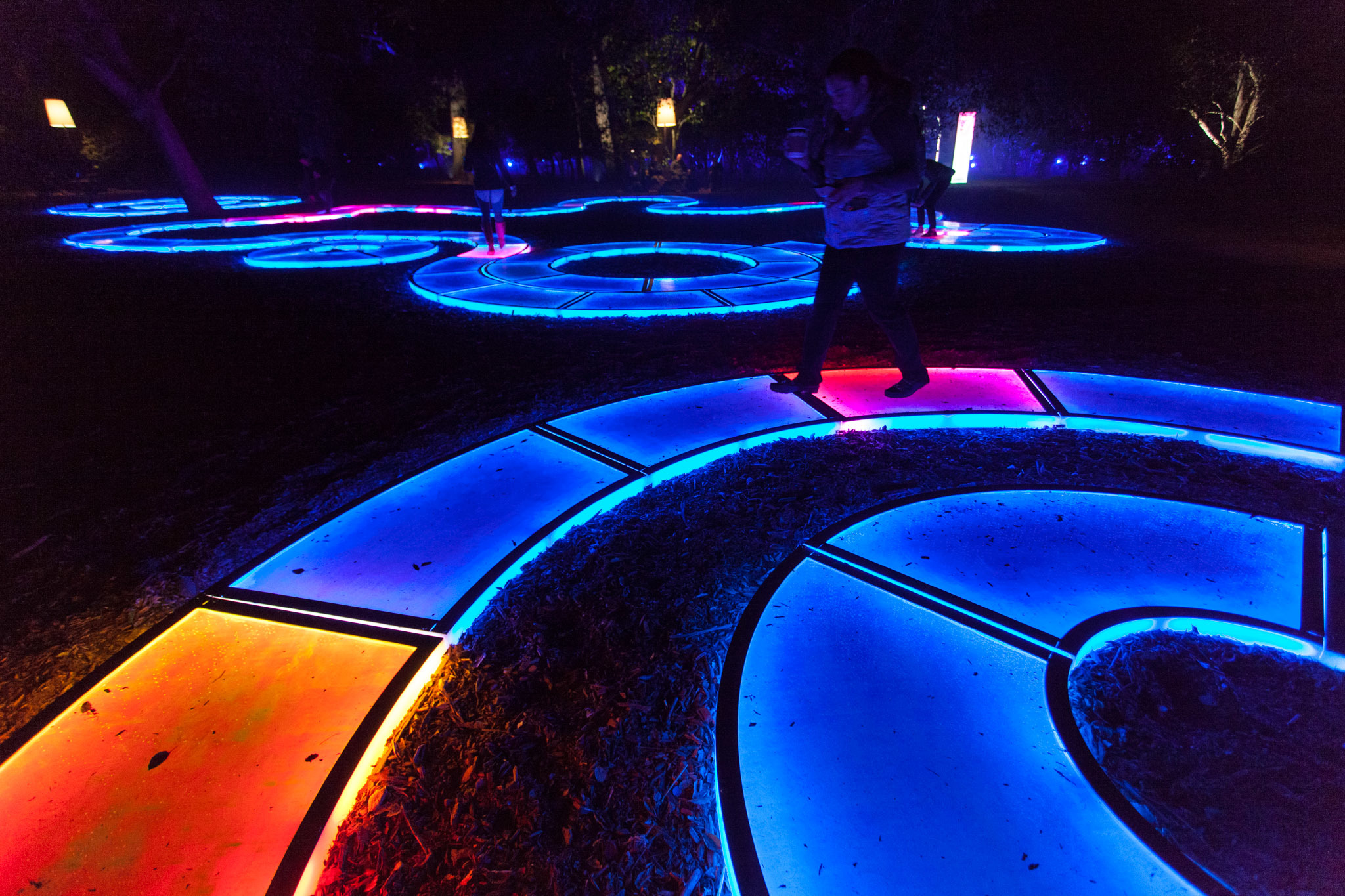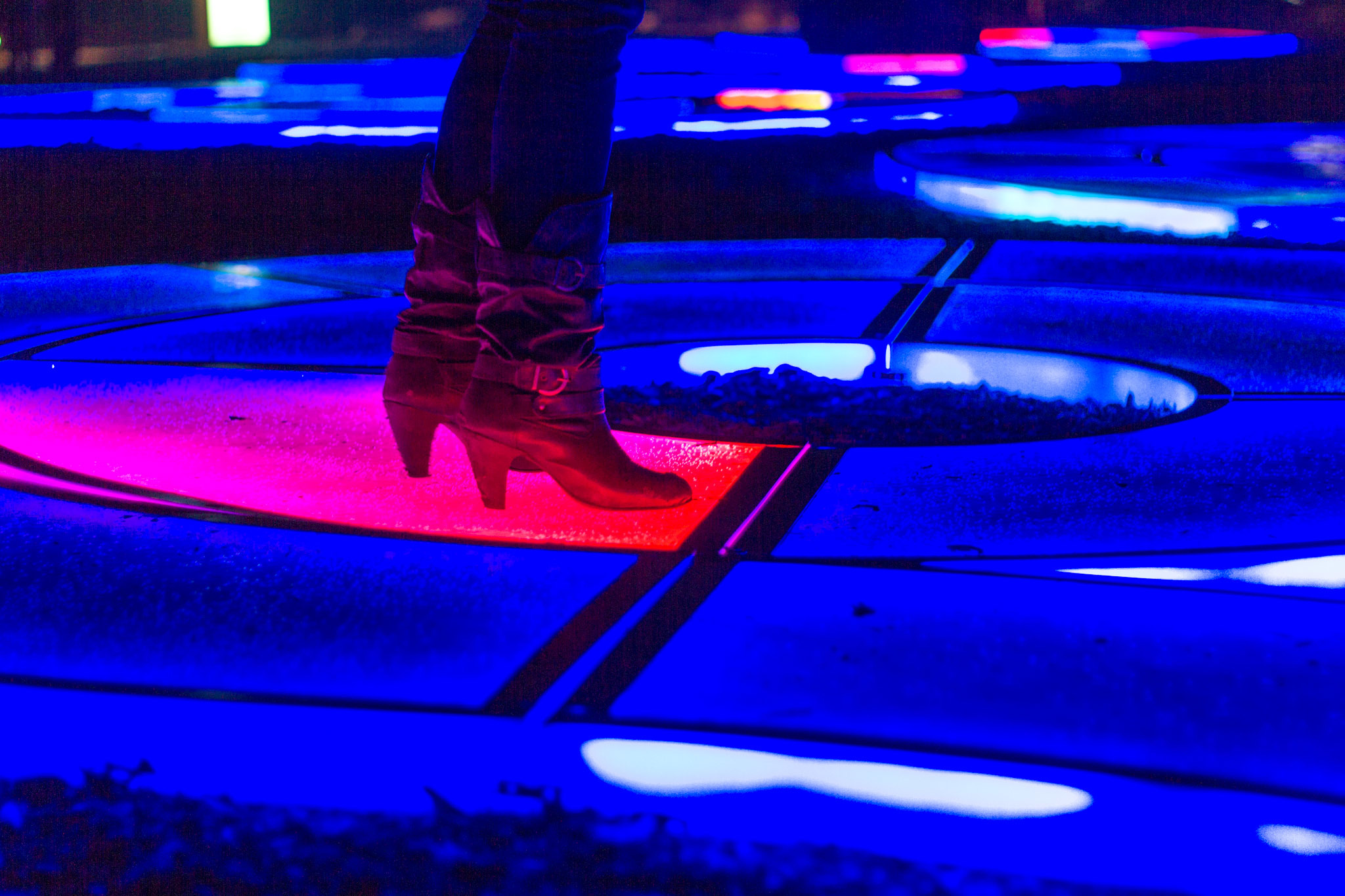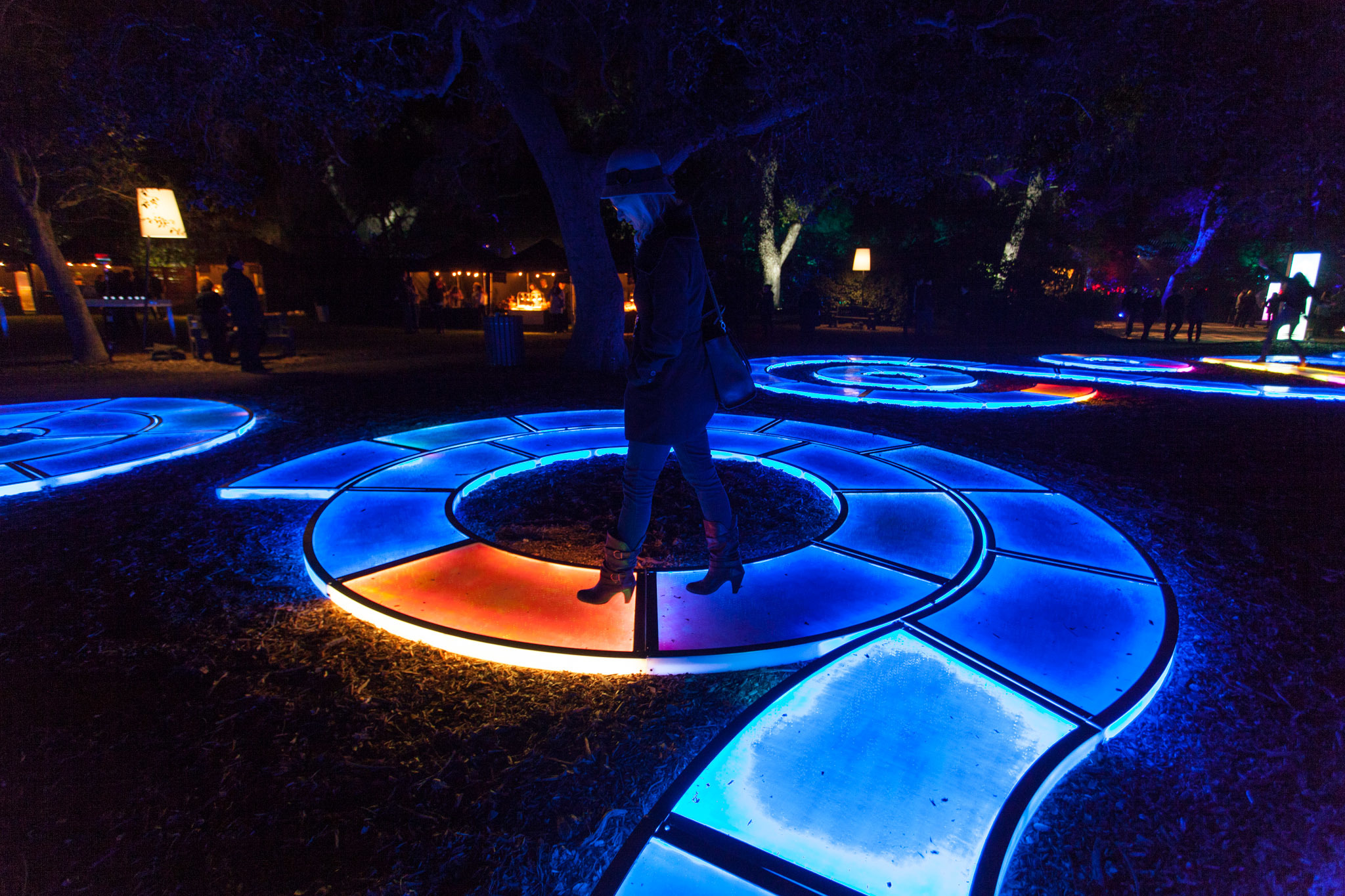 Elsewhere, Enchanted looks much like it did during last year's inaugural run—which is good news to anyone who already loved its stellar installations. Color-changing columns among the Rainbow Sycamores section react to touch; the push of a button and the nudge of a joystick controls the color and direction of the spotlights atop Lightwave Lake; a field of faux tulips ripples with waves of twinkling color changes; and the mist-filled Ancient Forest still beckons visitors with its straight-out-of-E.T. setting.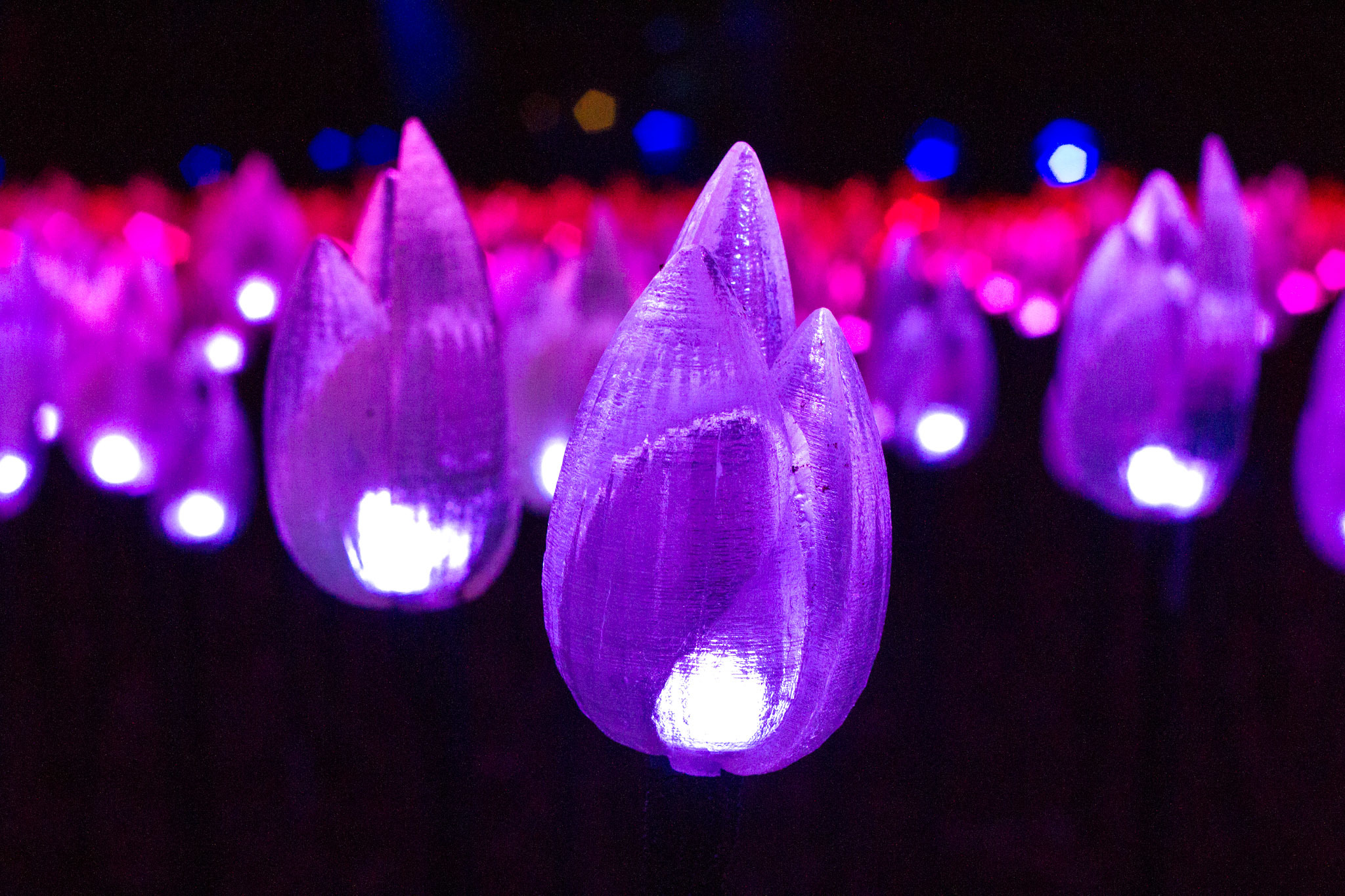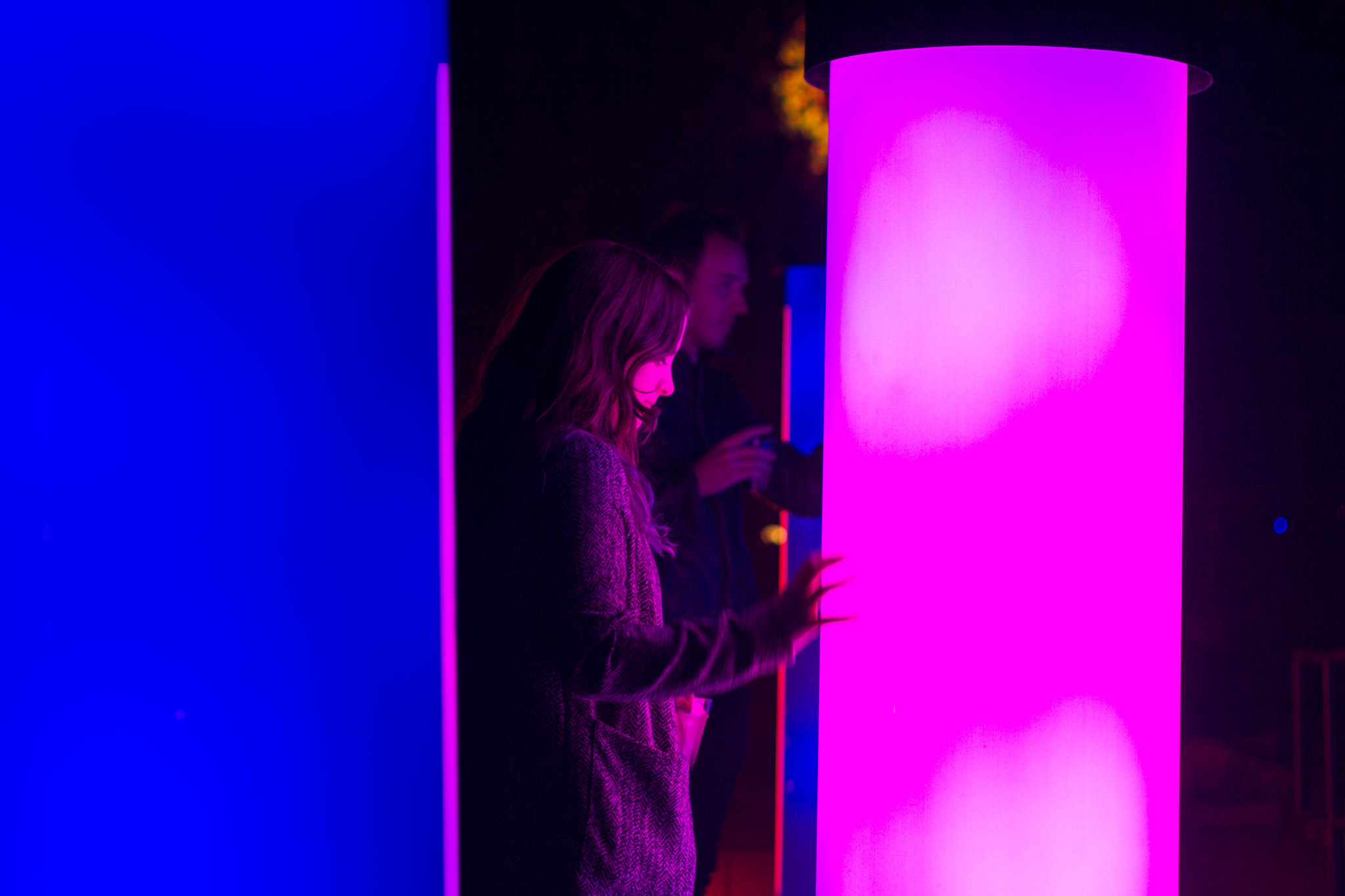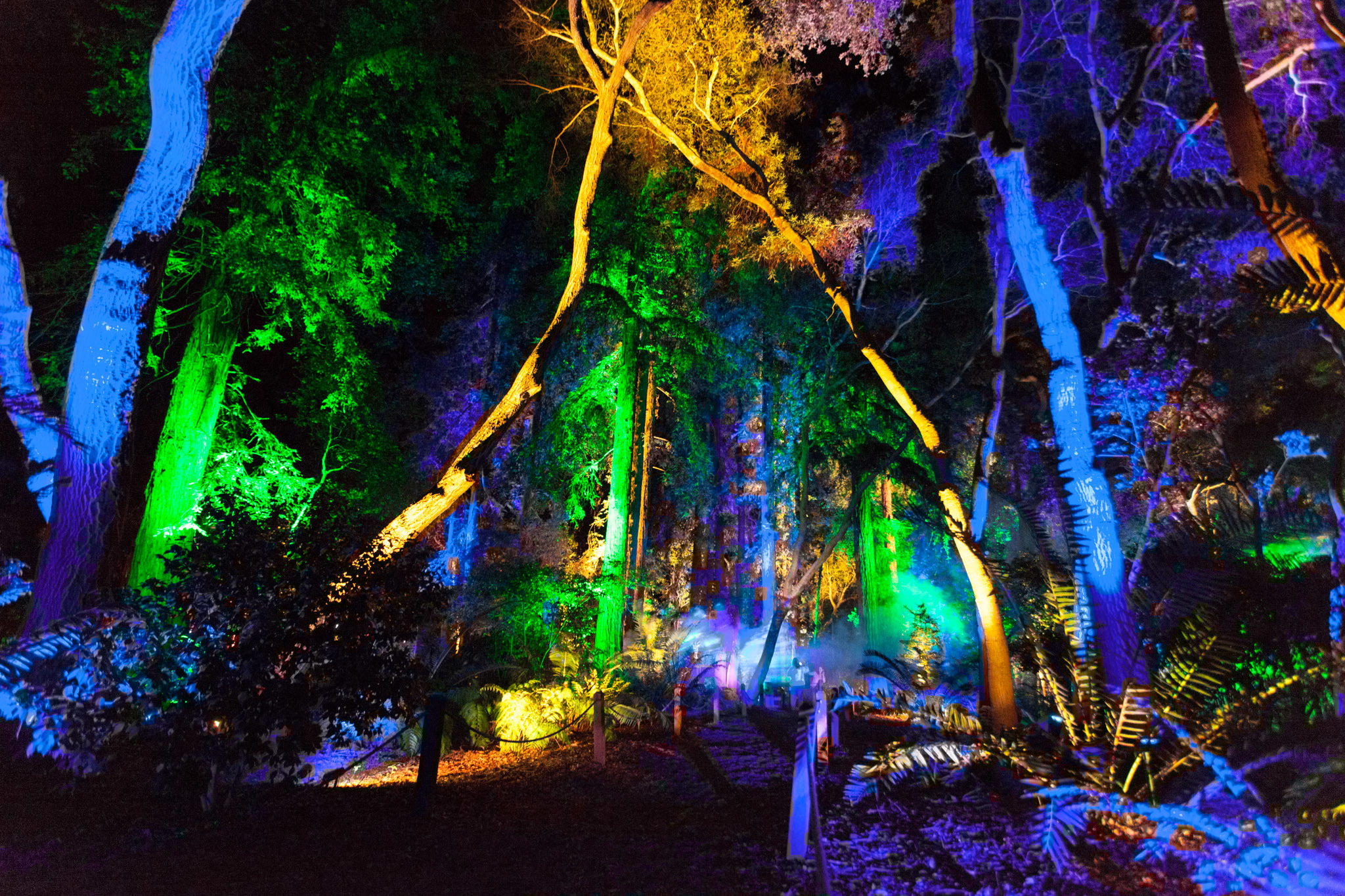 You'll want to wear comfy shoes as it's about a mile walk around Enchanted. The route is clearly marked and the grounds are mostly level, though some of the paths can get a little spongey if it's rained recently. Make sure you bundle up before you go; average lows in La Cañada Flintridge this time of year can hover around the mid 40s and you'll need at least an hour to explore all Enchanted has to offer.
Enchanted: Forest of Light runs nightly from November 19 through January 7 (except for November 23 and 27 and December 4, 11, 24 and 25). Timed tickets are available from 5:30 to 10pm. Tickets cost $28 to $30 depending on the date.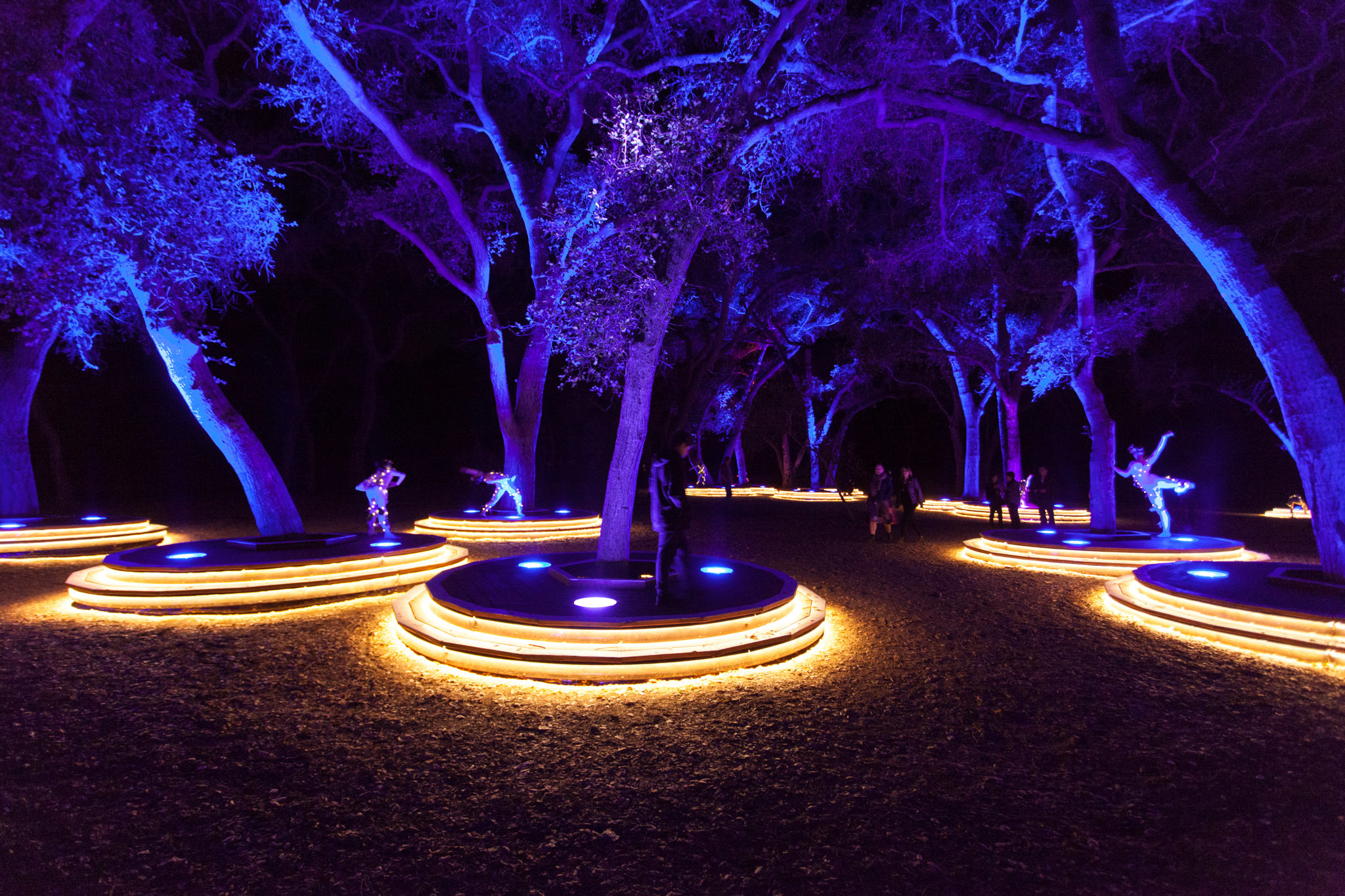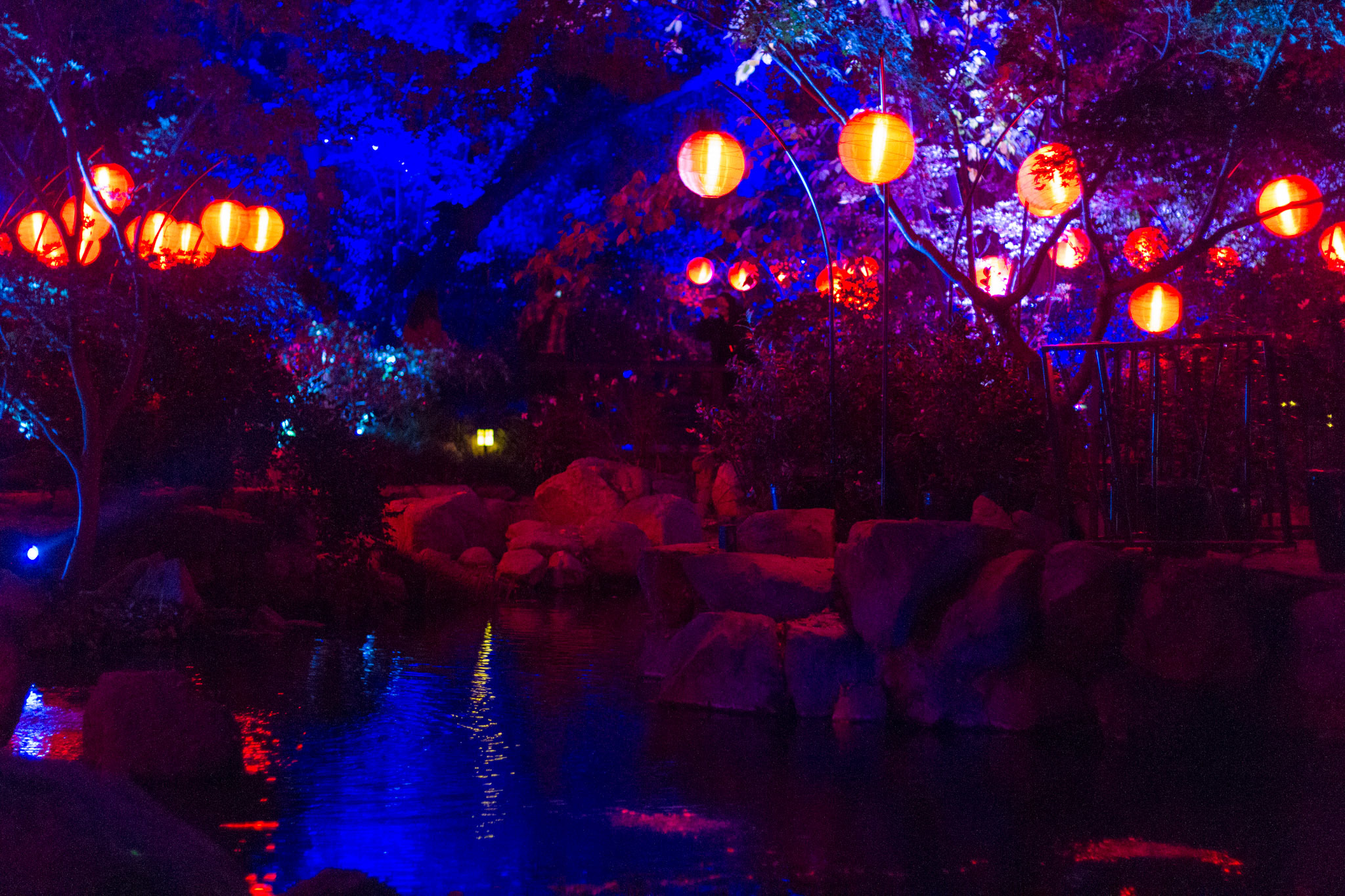 Share the story