The 75 best dishes and drinks in Los Angeles 2017: Breakfast and brunch
From pastries to full-on piles on a plate, 2017 was a year for breakfast, brunch and everything in between.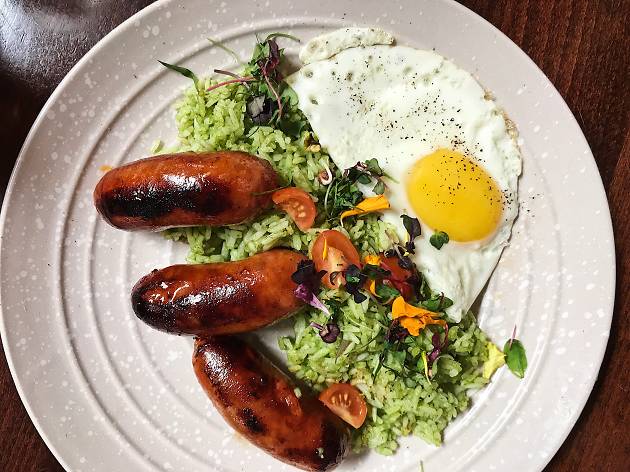 Weekday or weekend, is there a wrong day—or even time of day—to settle into a booth with a plate of eggs and bacon? This year we revisited L.A. classics and the latest power players in the brunch scene and found, unsurprisingly, no: There's always a good time for breakfast or brunch, and thankfully, L.A. serves all kinds at all hours. Whether you're in the mood for Filipino longanisa or an espresso cinnamon roll, here are this year's picks for breakfast and brunch dishes around town.
RECOMMENDED: The best dishes and drinks in L.A. of 2017
L.A.'s best breakfast and brunch of 2017
Looking for more inspiration to rise and shine?
Angelenos may not have invented heavy drinking at 10am with a side of bacon and eggs, but we've certainly perfected it.