The 75 best dishes and drinks in L.A. 2017
We came, we ate, we conquered everything from classic burgers to violet foam—here are the year's best dishes and drinks.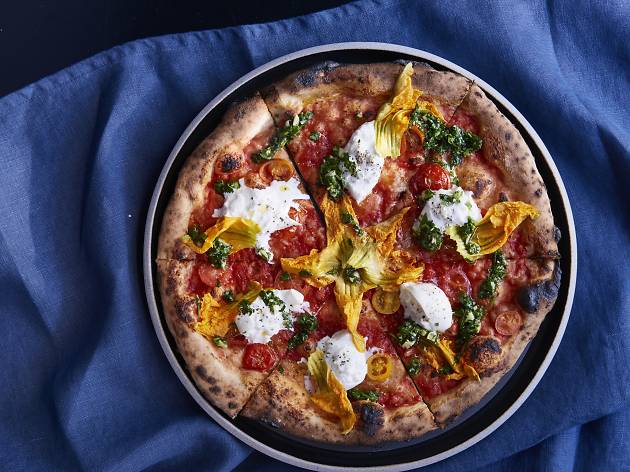 When it comes to launching into a new year, "out with the old, in with the new" applies to a great many things, but we have to disagree when it comes to dining. For proof, just take a glimpse at our favorite dishes of 2017. This year we snacked, sampled and went all-in on a number of modern L.A. classics, from brunch stalwarts to cocktails that haven't budged from their menus in years. It was also a banner year for new restaurants, and food historians may in fact look upon 2017 as The Year of Italian Food in L.A.—fittingly, this year's list includes a heaping portion of hand-shaped pastas and blistered, wood-fired pizzas, all thanks to some of the city's finest chefs taking to the Tuscan Hills, Bologna and Italian beaches for inspiration.
Use our favorite 2017 dishes as a guide for 2018, and years beyond; we're fairly certain that this year's "new" will become the future years' "old" that we'll never want to see leave L.A.'s menus.
The best dishes and drinks in L.A. in 2017
Past years' best dishes and drinks in L.A.