Find the best brunch in Los Angeles at these restaurants
Your ultimate weekend morning guide to eating and drinking at the best brunch restaurants in Los Angeles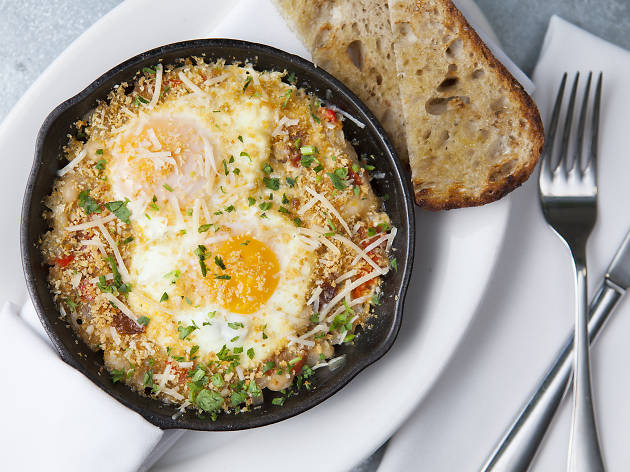 If breakfast is the most important meal of the day, isn't that reason enough to get serious about weekend brunch? Whether you're craving a sweet start to your morning with the city's best pancakes, a savory plate of eggs or a healthy açai bowl, we've scoured the best brunch restaurants in Los Angeles. From the Westside to the Eastside and neighborhoods beyond, these are the city's best eateries for fueling up in the morning.
The 16 best brunch restaurants in L.A.
Best brunch options in L.A.
Here are a few eggs Benedict dishes for those mornings when you're all, 'Screw it, I do what I want.'
Read more
Try these new brunch spots
You're going to want an extra side of that seaweed hollandaise.
Read more
AHEAD: hyper-seasonal brunch fare to enjoy on a hyper-cute patio.
Read more