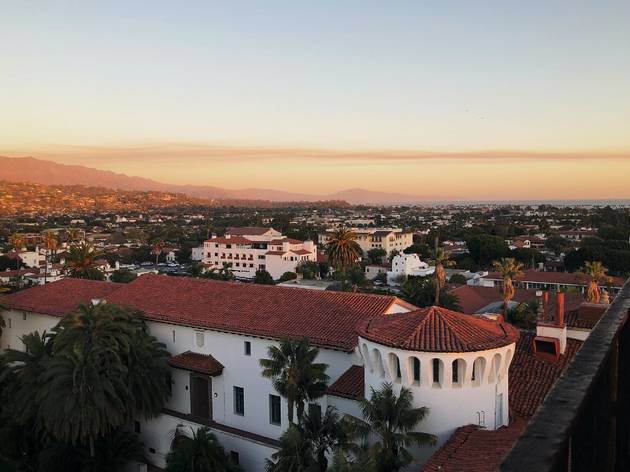 Escape from L.A. with this food-lover's road trip to the Central Coast
From Los Angeles to Los Alamos, here's where to dine along the coast
We've set out for a vacation without a bathing suit or enough pairs of socks, but one thing we never forget to pack is an appetite—especially on a road trip. There are drive-worthy eats in every direction from Los Angeles, but some of the best lie within three hours north of the city, and to get there you'll need to travel up some of the most beautiful coastline in the world. (Tough life, right?)
Start heading north along the Pacific Coast Highway and—in about two and a half hours and with a slight turn inland—you'll reach Los Alamos, a destination so stylish and beloved by Angelenos it's now nicknamed "Little L.A." The town is tiny but the vibes are big: Frontier-chic shops, tasting rooms and original Old West structures set the scene for a relaxed and hyper-local way of life. Produce gets sourced from nearby farms, and breezy, modern taprooms feature the best of the area's world-class wine region.
As you travel up the coast you'll pass Malibu, Ventura and Santa Barbara, with plenty of restaurants, wineries and bars to keep you well fed all the way there. Maybe remember to pack some stretchy pants before you head out.
Your L.A. to Los Alamos travel itinerary
Looking for more travel inspiration?