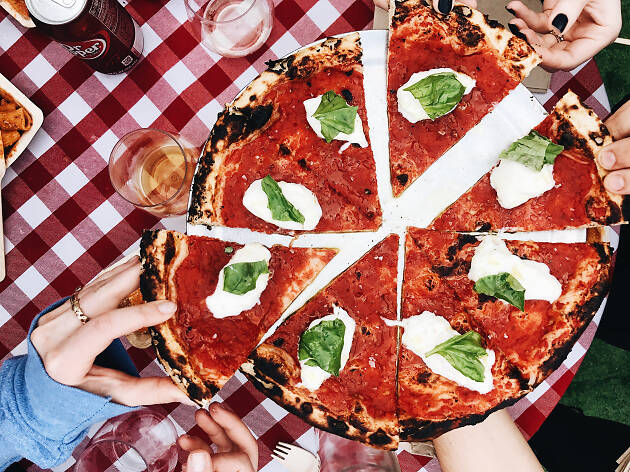 The best pizza in Los Angeles, slice by slice
True Angelenos know that we're a pizza-driven town. Here's where to find the best pizza in the city.
Angelenos have a lot of hometown pride, but what's the first thing New Yorkers claim when they move to L.A.? The pizza here isn't as good as "back home." Ditto for Chicagoans and their undying love for deep dish—to which we reply, "False, L.A. has great pizza": New York-style, Chicago-style, Neopolitan-style—hell, put an avocado on top and we'll claim that style as our own. L.A. may be known for the its tacos and cocktail scene, but we do pizza well, too, and it feels like we've got new pizzerias and underground pop-ups opening every month. From solid budget-friendly eats that come by the slice to artisan pies at sit-down restaurants, here are the best pizza places in the city.
Here's where to find L.A.'s best pizza
See the best pizza in America
Who bakes the best pizza in America? For top wafer-thin pies and deep-dish slices, we say it's these pizza restaurants.
Best selling Time Out Offers