Perfect L.A. stocking stuffers for the foodie in your life (or, you know, just a snack for yourself)
These presents are so good you'll want to keep them. We're not judging.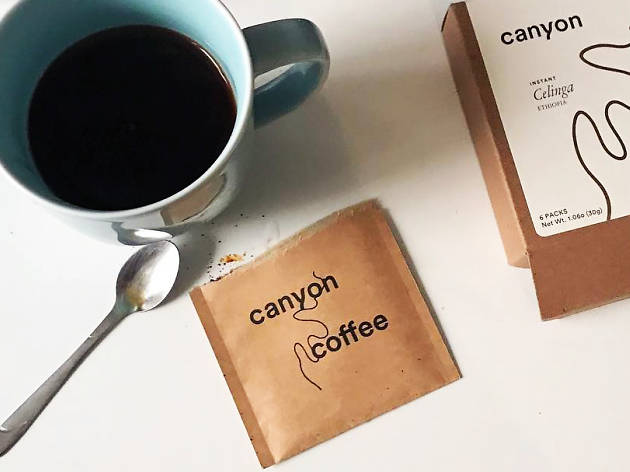 You've figured out the big presents and plotted the perfect gifts, but you still need something to stuff a stocking or fill out the rest of the pile under the tree. Oh—and you're shopping for a picky gourmand who's already got everything. Don't panic.
If you've already splurged on one of L.A.'s best cookbooks and a gift card to some of the city's best restaurants, before you shell out the big bucks, take a gander at our guide to great local products that are compact, relatively inexpensive and bound to be a hit for your food-obsessed loved one—or for your food-obsessed self, because these presents are so good you'll want to keep them. We're not judging.
Canyon Coffee's new instant-coffee packs
If you're stuffing the stocking of a caffeine addict and/or frequent traveler, these are sure to do the trick. The duo behind one of our favorite local beaneries launched instant-coffee packets earlier this year, and the freeze-dried grounds are sourced from the same small-producer farms Canyon normally uses—in this case, a collection of producers in Yirgacheffe, Ethiopia. Just add water.
Find them online at $20 for a box of six packets.
Compartés' holiday chocolates
This bougie chocolatier corners the market on gift confections year round, but at the holidays, it unleashes a range of festive flavors in equally-festive wrappers. This year, look for bars in gingerbread dark chocolate; pumpkin-spice white chocolate; pecan-pie and bourbon milk chocolate and more. If you're shopping for more of a truffle fiend, they've got holiday boxes of five in flavors like apple pie, pumpkin pie, cinnamon bun and blackberry sage.
Find them online or at the Compartés shop in Westfield Century City. $11.95 per chocolate bar or $18.95 per truffle set.
Dominique Ansel's Christmas Morning cereal
It comes but once a year, and thankfully, that time is finally upon us. Around Thanksgiving, Dominique Ansel releases his Christmas Morning cereal at each of his bakeries—which, as of last year, includes a Los Angeles location. You can head there to find the boxed blend of smoked cinnamon miniature meringues; caramelized whole hazelnuts; and crispy puffed rice that's covered in caramelized Valrhona milk chocolate, which all makes for a sweet snack with or without milk.
Find them in Dominique Ansel's bakery at the Grove or online beginning November 23. $15 per box.
Gjusta's seeded honey
Look, this one's not so much festive as it is one of the best jarred products in all of L.A. No pantry should be without Gjusta's thick, seed-studded honey that's perfect in and on, well, everything. Jars contain a compact blend of sunflower, black sesame, white sesame, poppy, pumpkin, flax and hemp seeds—though that mixture can vary—and this provides not only a chewy texture but also a savory note that makes this an ideal toast topper. It's hard not to grab the first five things you see on a trip to Gjusta, but whatever you do, make sure one of those is a jar of this.
Available at both Gjusta and Gjusta Goods for $11.50 per jar.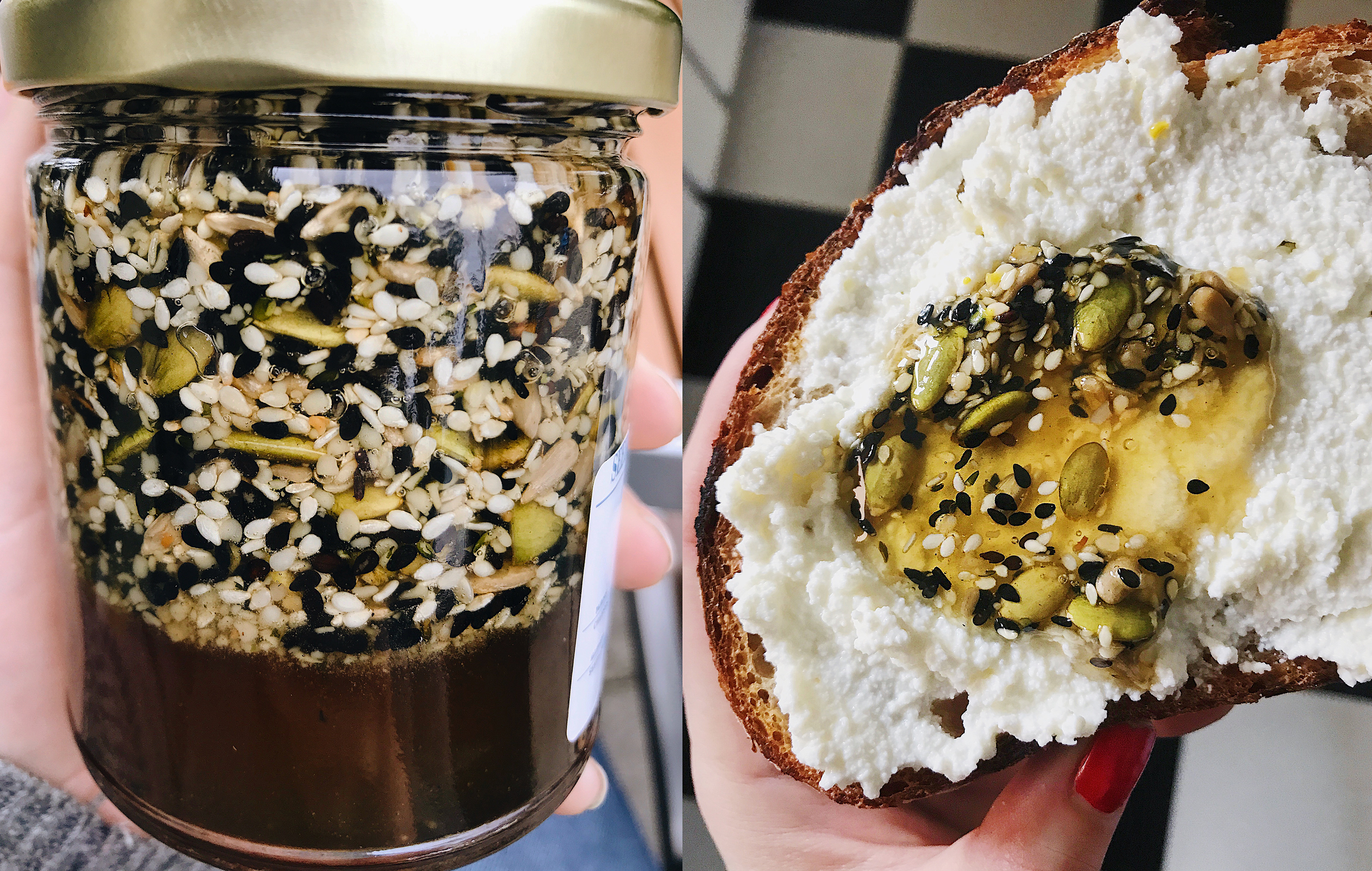 Greenbar Distillery's Bar Keep Bitters
Cocktail enthusiasts, this one's for you. The Arts District's Greenbar Distillery is one of L.A.'s first post-Prohibition distilleries, and since its 2004 founding, it's carved out a very cool spot for itself in the local booze landscape. Greenbar makes the widest range of liquors in town, offering their own amaro, whiskey, vodka, gin, rum, tequila and a spicy ginger liqueur—not to mention a line of bitters. They make their bitters—sold under the "Bar Keep" label—in an array of flavors, including fennel, apple, lavender, saffron and even their five-spice–inspired Chinese bitters. Want to try before you buy? You can visit the distillery for a tour or a hands-on cocktail class, where you can sample the range of Bar Keep products—and then snag them directly from the gift shop.
Available at the distillery's store for $19.99 per bottle, and comparably priced online, depending on shipping location.
Sugarfina and Sanrio's holiday collaboration
If you thought Hello Kitty and friends were going to slow their roll after launching their new cocktail bar, tea room and café, think again. Japanese megabrand Sanrio just joined forced with Sugarfina to bring us a cute holiday collaboration that involves character-themed confections that are available à la carte or in a range of "candy bento boxes." Tuxedo Sam the penguin gets "chill" mint chocolates, the tan-colored Pompompurin has crème caramel crunchy candies, Hello Kitty's candy are bright red, bow-shaped gummies—you get the idea.
Available in all Sugarfina stores and online. Individual character candy cubes will set you back $8, while candy bars cost $9.95 apiece. Candy bento boxes run $22 to $68.