The best cooking classes in Los Angeles
Up your culinary game with these fun (and educational) cooking classes in Los Angeles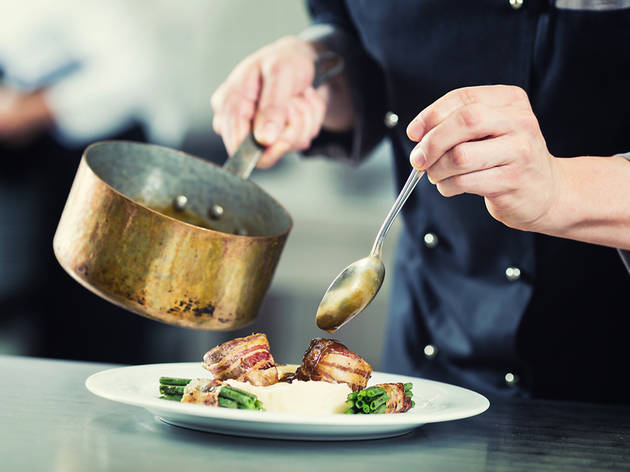 Even if you've never put on an apron before, you'll be chopping, sauteing and baking like a pro after finishing one of these cooking classes in Los Angeles. As much as we'd like to eat out every night, the budget doesn't always accommodate that kind of expense. Instead, learn to replicate your favorite dishes from L.A.'s best Italian restaurants, seafood restaurants and vegetarian restaurants at home. You'll save time and money in the long run—plus, whipping up a gourmet home-cooked meal is a great way to impress your friends. Wearing a chef's hat for a few hours can be a lot of fun, too. It might even be one of our favorite things to do in Los Angeles!
Cooking classes in Los Angeles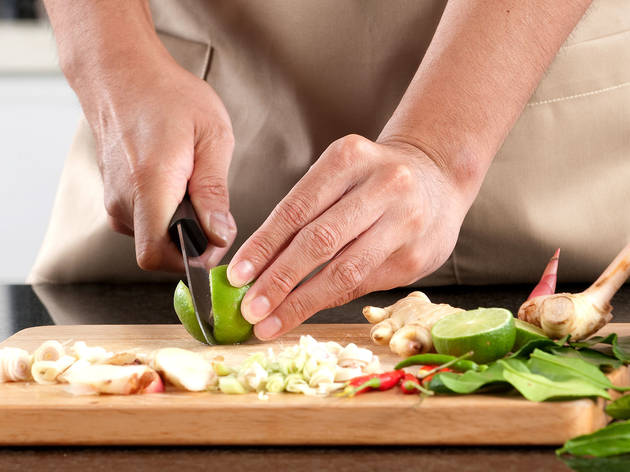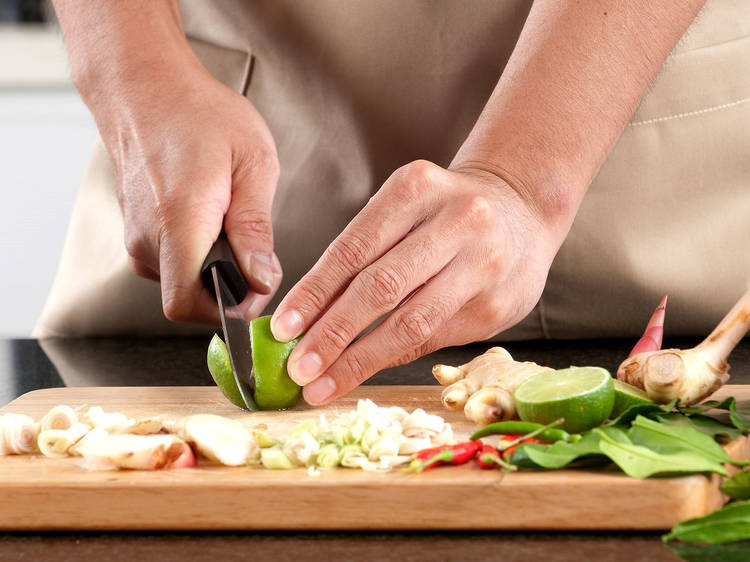 Photograph: Shutterstock
Knife Skills at Cook LA Cooking School
If you don't know your way around a knife, you have no business being in the kitchen. Seriously–it's a huge safety risk. Beginners might want to take this introductory knife skills course to master chopping, mincing, slicing and julienning safely. $85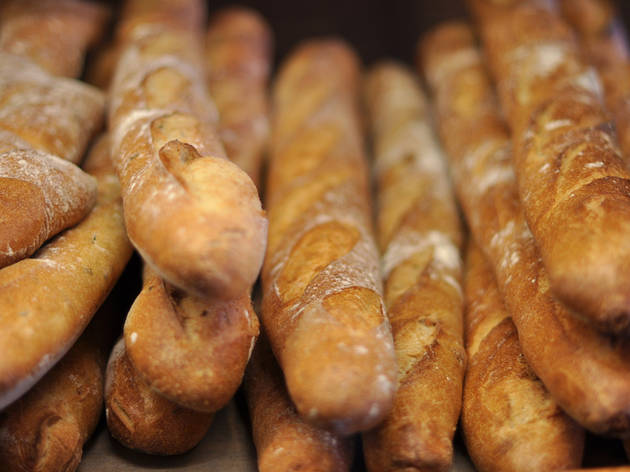 Photograph: Rachel Hathaway
Bread Baking Basics at Le Pain Quotidien
You've probably already tasted Le Pain Quotidien's hearth-baked loaves in their cafes—now, it's time to master baking bread for yourself. Students will practice baking three different breads—baguettes, French rolls and whole wheat fruit-nut loaves—in this hands-on class. Once you understand the ten steps of baking, it's surprisingly easy to replicate your treats at home. $75
Photograph: Courtesy FoodStory
Simple, Healthy, Tasty At-Home Sushi at FoodStory
Though sushi uses only a few ingredients, it can seem pretty intimidating to make yourself. Learn the ropes at FoodStory's kitchen in Downtown. You'll practice making Kyoto-style temari sushi, rainbow rolls, marinated salmon, pickled ginger and more during this evening course. Just roll with it! $90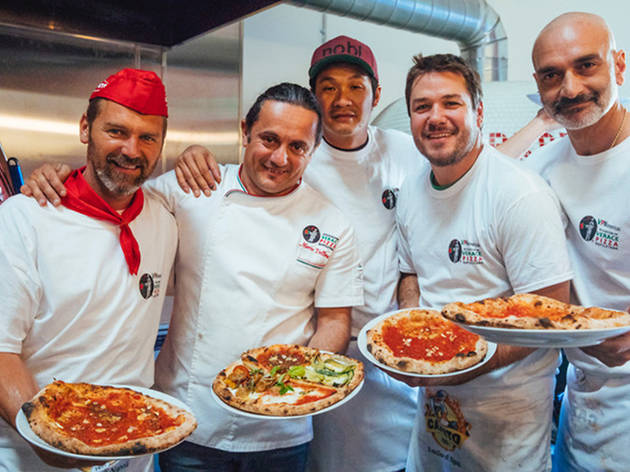 Photograph: Courtesy VPN Americas
Basic Pizza Making at VPN Americas
To master authentic Neapolitan pizza, go straight to the source. If you don't have the funds for a Master of None–style trip to Italy, a course at the Associazione Vera Pizza Napoletana classroom in Los Angeles is the next best thing. This international organization of master pizzaiolos offers an eight-hour workshop that's ideal for beginners. Learn the theory of pizza before trying your hand at preparing, leavening, stretching and cooking the dough. $590
Photograph: Courtesy CourseHorse
French Cooking: Classic Bistro Cuisine at The Gourmandise School
Channel your inner Parisian in this cooking class all about French cuisine. The chef will help you master cold-oil fries, salad nicoise, tarte tatin and other classic French dishes during this three-hour workshop. One bite of the steak au poivre, and you'll be transported to a Parisian cafe. $125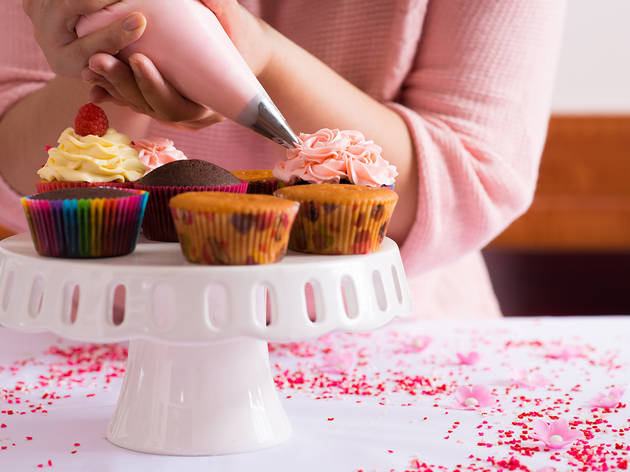 Photograph: Shutterstock
Heavenly Cupcakes at Chef Eric's Culinary Classroom
Bigger isn't always better: Cupcakes, for example, are good because they're so tiny. You can mix and match batters, frostings and fillings to your heart's content—and eat more than one, thanks to the teensy portion size. Make red velvet with cream cheese filling, devil's food with chocolate buttercream, vanilla with Swiss meringue and other flavors in this hands-on cooking class. $100
L.A.'s three-story mecca of Italian food isn't just wonderful for eating and shopping—it's the perfect place to practice pasta-making. The chefs at Eataly's La Scuola regularly teach classes on everything from fresh egg pasta to semolina pasta to gluten-free options. A word to the wise: These courses regularly sell out, so reserve your spots early if you want to go. $80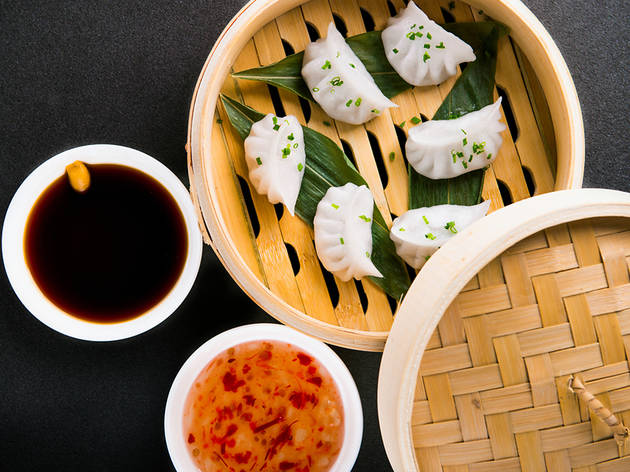 Photograph: Courtesy Shutterstock/KorolDenis
Dim Sum and Then Some at Hipcooks
Dumplings and wontons and lo mein, oh my! This mid-morning cooking class covers all your dim sum favorites, from scallion pancakes to shrimp dumplings. Learn to fill, pinch and steam dumplings with the best of 'em, then feast on your homemade creations. Four types of Chinese tea will complete the meal. $70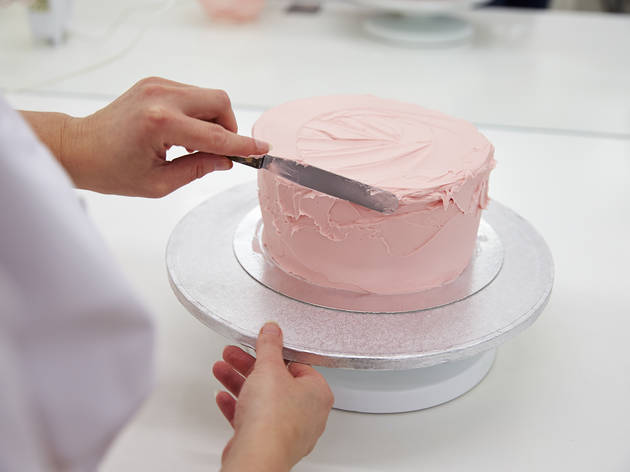 Photograph: Shutterstock
How to Bake and Decorate a Birthday Cake at The Gourmandise School
This class might just be the ideal birthday gift for aspiring bakers or someone with a sweet tooth. The instructors will cook devil's food and yellow cakes ahead of time so you can devote the next four hours to frosting, decorations and other embellishments. By the time class ends, you'll have a beautifully decorated cake worthy of any celebration. $125
A silky smooth sauce takes almost any dish to the next level. Try your hand at three well-known sauces—aioli, pesto and chermoula—in this chef-taught course. Not only do these sauces pair beautifully with all kinds of foods, but they also teach you the foundations you need to branch out in your home cooking. $125
Think of the Institute of Domestic Technology as home economics class brought to the 21st century. The school teaches seldom-used traditional techniques with a modern flair: Students can learn everything from natural cheesemaking to coffee roasting. The hands-on kimchi class bridges the gap between old-fashioned traditions and modern cooks nicely. $95
It wouldn't be fair to discuss cooking in L.A. without mentioning at least one alternative diet. Spork Foods, a cooking school in West Hollywood, teaches home cooks how to modify traditional cuisines for plant-based and vegan eaters. In the Spanish-themed course, students will whip up artichoke heart paella, chickpea croquettes and empanadas stuffed with olives, dates and pine nuts. $80
Looking for more fun things to do in L.A.?
Things to do, Walks and tours
Want to stand out from the pack of Tinder dates? Instead of seeing a forgettable movie, take someone special on one of these tours