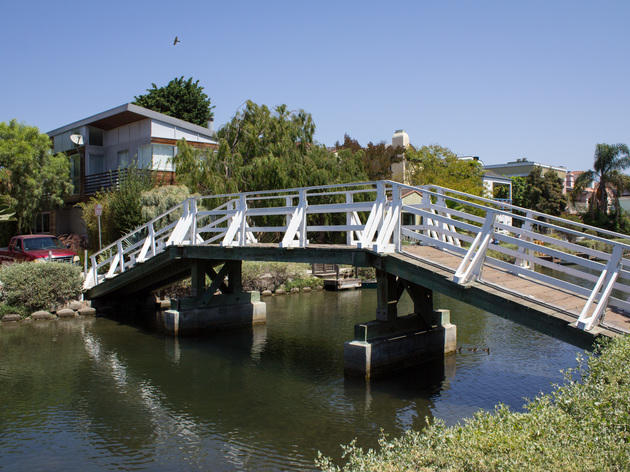 The 7 best things to do in Venice Beach
Get to know L.A.'s eclectic beachfront neighborhood with these things to do in Venice Beach, both on and off the boardwalk
Look past the T-shirt shops and street performers and you'll find enough things to do in Venice that are downright pleasant and—dare we say—borderline charming. Many visitors make a beeline for the grungy Venice Boardwalk, admittedly an iconic L.A. attraction. But there's so much more to see beyond the boardwalk, from idyllic canals to quiet patches of sand that rank among L.A.'s best beaches. Whether you're visiting from out of state or just across town, make sure to add these things to do in Venice to your itinerary.
RECOMMENDED: Full guide to Venice Beach
As places in L.A. begin to reopen, we've noted below what's still closed. Things can change quickly, so we suggest checking in with individual locations first.
Best things to do in Venice
Looking for things to do in Venice's northern neighbor?
With the beach on one side and mountains on another, Santa Monica feels like a salt-air sanctuary carved into the L.A. coastline. Fill that time between morning rush hour and happy hour with a trip to Santa Monica's most essential attractions.