Heads up! We're working hard to be accurate – but these are unusual times, so please always check before heading out.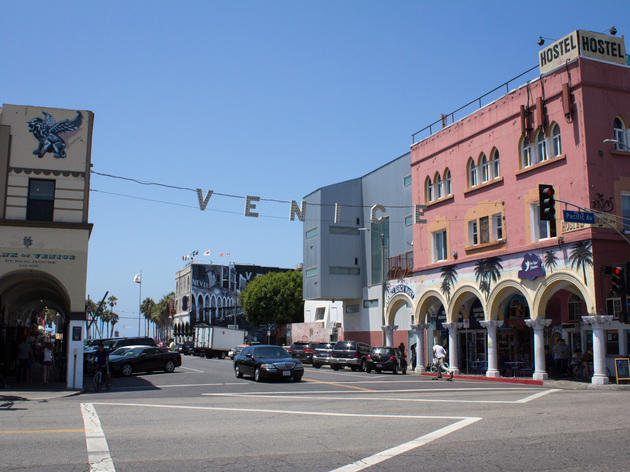 What to see and do along the CicLAvia Culver City Meets Venice route
Restaurants, bars, shops and other landmarks along the 6-mile CicLAvia Culver City Meets Venice route
CicLAvia pedals its way back onto the Westside with a 6-mile route between Culver City and Venice. The last time the bike-friendly fest made its way to the beach, it started all the way over in Downtown LA. You'll find a much more manageable route this time around, and though a decent chunk is residential, there's still plenty to see and do in historic Downtown Culver City, through easygoing Mar Vista, near posh Abbot Kinney and along eclectic Venice Beach.
The CicLAvia Culver City Meets Venice route
Click here for a larger view of the map.
Pssst. Hang out with us at the Mar Vista hub and pick up one of our spoke cards with discounts at places like A-Frame, Lemonade and the Anchor.
Things to see and do
We'll be starting from Culver City and ending in Venice—because why wouldn't you want to wrap up along the ocean?—so follow along as we move westward.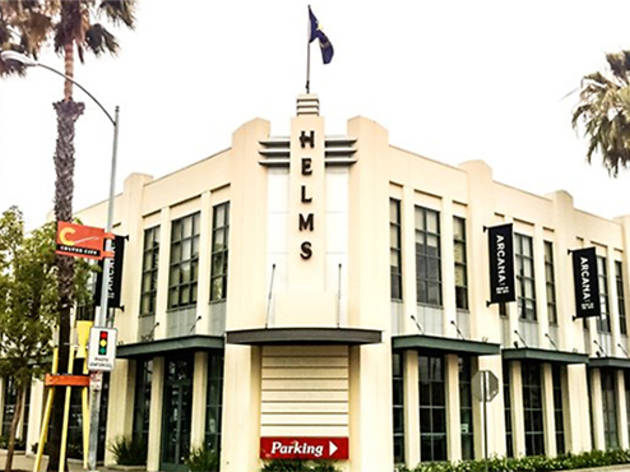 Built in 1931 and operated as a bakery (naturally) for over four decades, the cherished historic landmark has since been repurposed as a group of restaurants, shops and public spaces for locals to enjoy.
Take a bike safety class, listen to live music and explore the walkable neighborhood. Accessible by Metro Expo Line.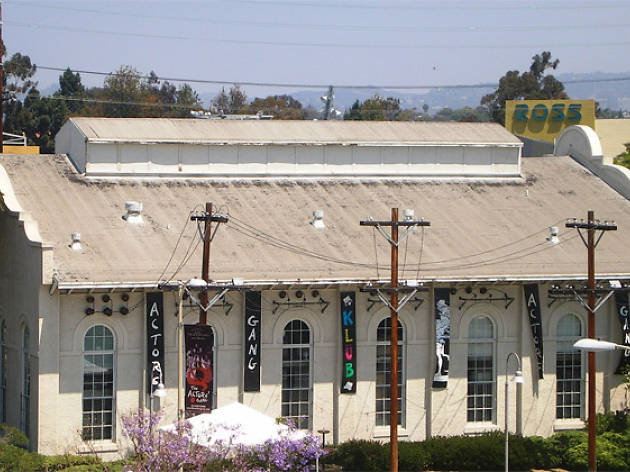 Photograph: Los Angeles/Wikimedia
This century-old, former streetcar substation is now home to the Actors' Gang's 99-seat theater. Tim Robbins, who co-founded the company in 1981, remains in charge of its hard-edged material. Stop by during CicLAvia for a free, kid-friendly staging of a Harry Potter-themed Hamlet.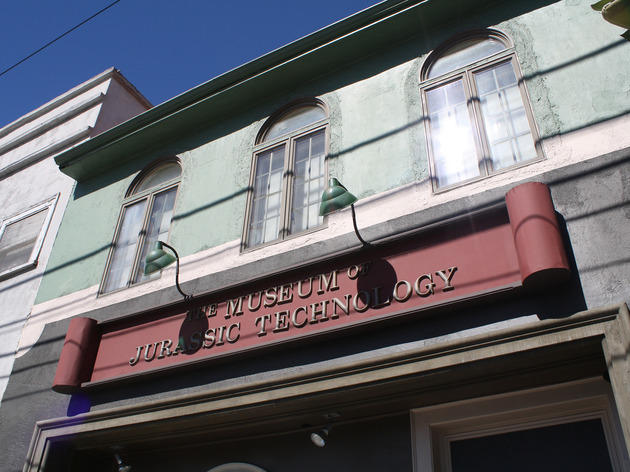 Don't be fooled by the name: this is not some kind of Spielbergian dinosaurland. Fact is mixed with the fantastical through the elaborate and beautiful treatment accorded to everything from the history of trailer parks to 17th-century Renaissance man Athanasius Kircher. Which exhibits, if any, are bona fide? Which, if any, are satirical? And, most crucially of all, does it matter?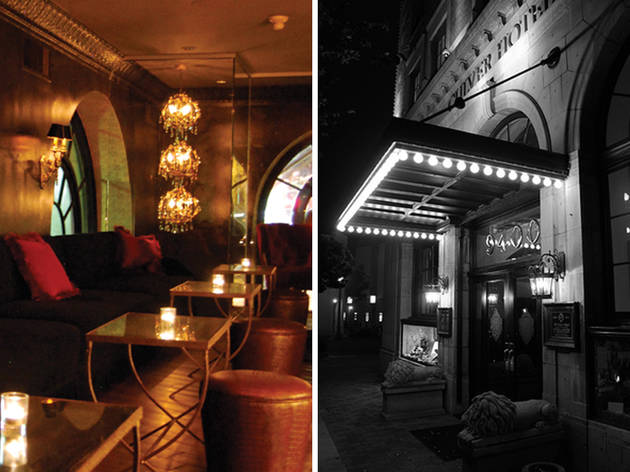 This historic hotel played part-time residence to Old Hollywood stars like Clark Gable and Buster Keaton. Charlie Chaplin supposedly sold the hotel to John Wayne for a buck, while tales of apparitions surround the Neo-Renaissance–designed hotel; locals and tourists alike can drop in for a nightcap at the hotel's lobby bar.
Formerly the Culver Theatre—its original neon sign still lights up—this Streamline Moderne movie palace is now the Westside home of the Center Theatre Group's most adventurous, intimate stage productions. Stop in for an open house during CicLAvia.
Though its footprint is much smaller than its days as the iconic MGM Studios, you can still tour the Sony lot's soundstages and Art Deco facades during weekday walking tours. It won't be open for tours during CicLAvia, but you'll still be able to spot the studio's 94-foot-tall rainbow, an homage to the filming of The Wizard of Oz.
You'll find the CicLAvia Old School Merchandise booth in this pint-sized park.
Bikerowave provides space, tools and equipment in order to effectively teach folks how to build, repair and maintain their bikes.
Mar Vista Farmers' Market Hub
These supermarket shelves are stocked with enough pork, panko and Pocky for shoppers to stage their own Japanese blowouts. Be sure to check out the food court, too, which is wedged between an anime toy store and the grocery store's own cash registers.
Stock up on "time travel" curiosities—Robot Toupees, Barbarian Repellent, Primordial Soup In a Can—at this quirky storefront from 826LA, a nonprofit organization which tutors kids ages 6 to 18. Unlike the Echo Park location's convenience store theme, the Mar Vista outpost has more of a nautical flair.
Before Venice became part of Los Angeles, this was its city hall. Now, it's home to poetry readings, storytelling shows and offbeat events like typewriter workshops thanks to creative haven Beyond Baroque.
Love it or hate it, this swanky street is certainly Venice's most stylish 'hood. Within a few blocks of the CicLAvia route you'll find casual hangouts like Intelligentsia alongside upscale favorites like Gjelina and the Tasting Kitchen—all great spots for people watching. And since this is a bike-friendly event, make sure to stop into the Linus and Timbuk2 shops.
Cool off with a paleta from Artesana Pops before making your way over to the beach.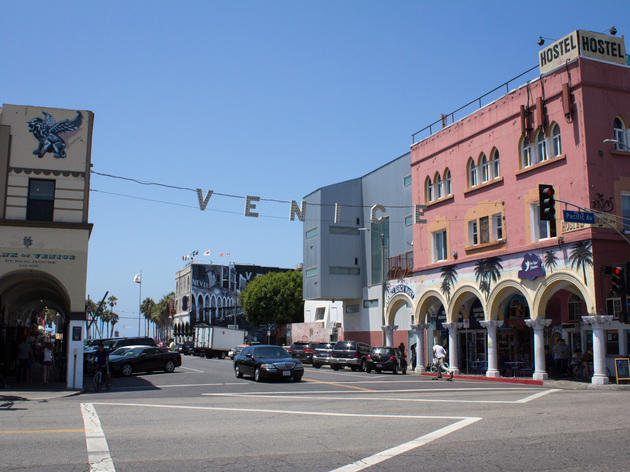 People-watching is the raison d'être at Venice Beach, which effectively continues from the southern end of Santa Monica Beach without a break. Jump into the flow of the winding Venice Boardwalk, where you can skate or cycle, watch or play volleyball or basketball, and check out the pumped-up gym obsessives who work out at Muscle Beach. For a completely different side of Venice, take a stroll through the idyllic Venice Canals (centered around Venice Boulevard and Dell Avenue).