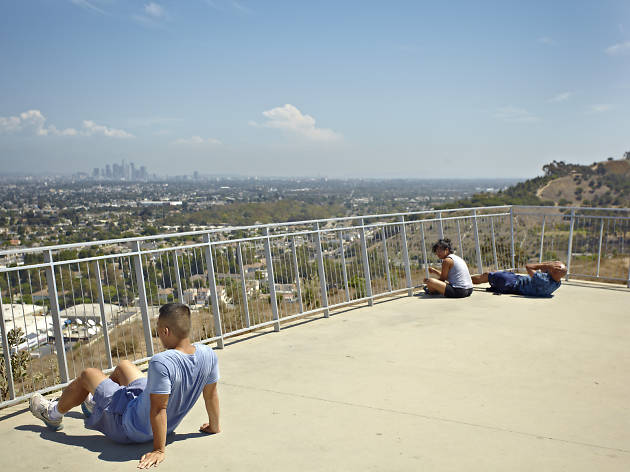 Where to go in L.A. to avoid the tourists
Steer clear of Disneyland, the Getty Center and Hollywood Boulevard and instead opt for these lesser-known L.A. spots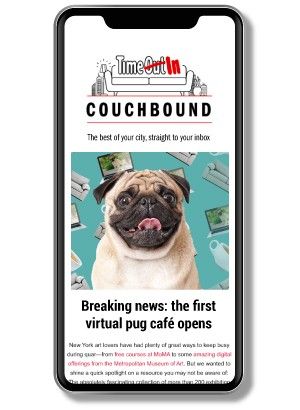 An email you'll actually love
Sign up to our Couchbound newsletter and bring the city to your sofa
Subscribe now
Where to go in L.A. to avoid the tourists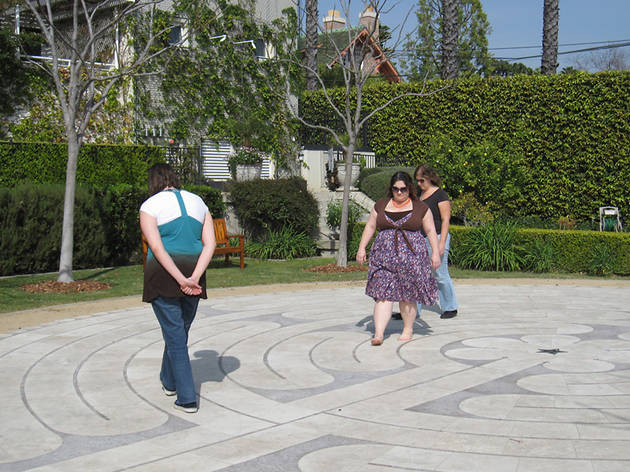 Photograph: Courtesy CC/Flickr/InSapphoWeTrust
Peace Awareness Labyrinth
Yes, spending an afternoon meditating in a serene garden might be stereotypically L.A., but it's also completely relaxing. The totally chilled out volunteers who run this spiritual center, historic villa and gardens won't judge you anyway. Take a free tour of the grounds before walking the labyrinth or finding a quiet place to meditate or take a nap. Don't be surprised if the guy manning the door comments on your aura on the way out.
Photograph: Courtesy CC/Flickr/InSapphoWeTrust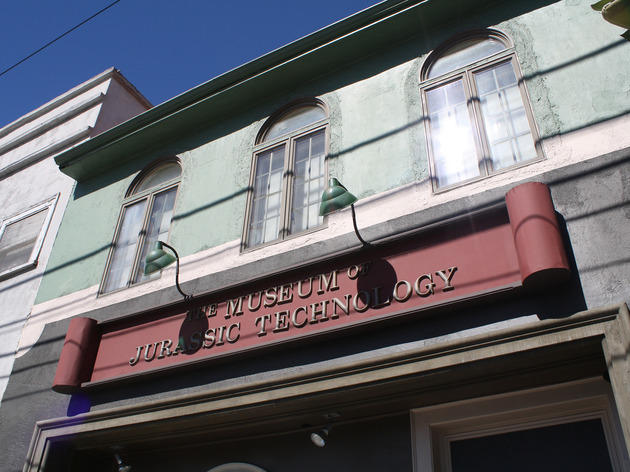 Is the Museum of Jurassic Technology a real institution of learning? A satirical commentary on other museums? A celebration of all things bizarre? It's hard to say—even after you take in the strange collection of scientific wonders, microminiature sculptures, oil paintings of the dogs from the Soviet space program and more. Take your time exploring the exhibits full of curios and oddities, then make your way upstairs to the rooftop tea garden to puzzle out what you've seen.
Housed in the former Pabst Blue Ribbon factory in Downtown, this climbing gym boasts an impressive facility: 46-foot-high walls with hundreds of routes, plenty of bouldering terrain, a full gym on the mezzanine level and a canvas-tented yoga studio. Zone out as you pull yourself up, hand-over-hand, on one of the many routes. First-timers should sign up for an introductory class to learn the basics of top-rope climbing and belaying before climbing on their own.
The first distillery to open in L.A., Greenbar churns out a wide portfolio of organic spirits including amaro, bitters, vodka and gin. Walk the distillery floor on a guided tour to learn about the craft distilling process and how the professionals taste spirits. You'll sample as many as six different liquors but don't worry—you're sipping them rather than pounding shots.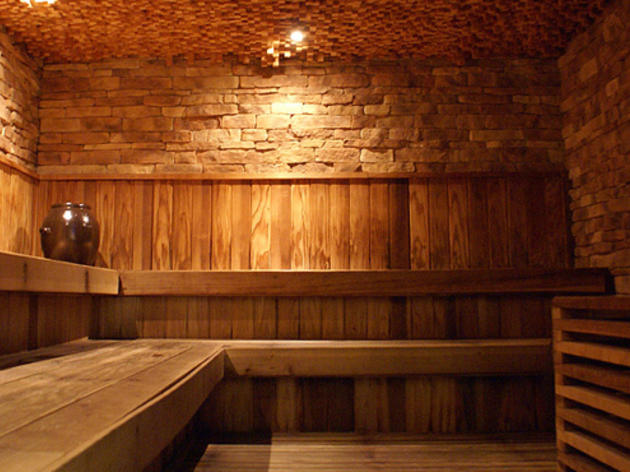 L.A.'s Korean spas are a legendarily good bargain: With enormous saunas and a plethora of pampering treatments, they offer the same caliber of service as Burke Williams without the hefty price tag. Slip into the warm embrace of Natura Spa for the afternoon to see what we mean. Whether you stick to the hot sauna, cold pool and jade rooms included with admission or opt to add a few extra treatments, you'll leave with a newly relaxed grin on your face.
This former department store turned car museum is smack in the middle of Miracle Mile, the first commercial development designed with drivers in mind. Even if you're not an automotive enthusiast, you'll certainly learn something about the car's history and culture. Peep the 150-plus beautiful and bizarre vehicles on display, including Bugattis, Cadillacs and even Vespas. There's really no more fitting city for this museum than Los Angeles—after all, it is the city with the worst traffic in the country.
Photograph: Courtesy Coursehorse
Making something with your own two hands can provide a blissful mental release. After working all day, you can finally turn off your brain and get lost in the moment. Knitting and crocheting certainly fit the bill: Both require repetitive movements and plenty of patience. Learn the basics in a beginner's class at this Inglewood knitting store. Save some time to check out the store's Branch Gallery (did you notice the theme?) next door after class. The gallery showcases fiber art by local artists. Expect to find anything from avant-garde installations to sculptures made using basket weaving techniques.
Alright, you will probably see plenty of other exercisers at the Baldwin Hills Scenic Overlook—or, as it's affectionately referred to by locals, the Culver City Stairs. But they probably won't be tourists: Unlike Runyon Canyon or Griffith Park, Baldwin Hills hasn't yet become a place where everyone has to take an Instagram photo. Huff and puff your way up 282 steep concrete stairs for sweeping, 360-degree views of Los Angeles. It's both a workout and a sightseeing activity.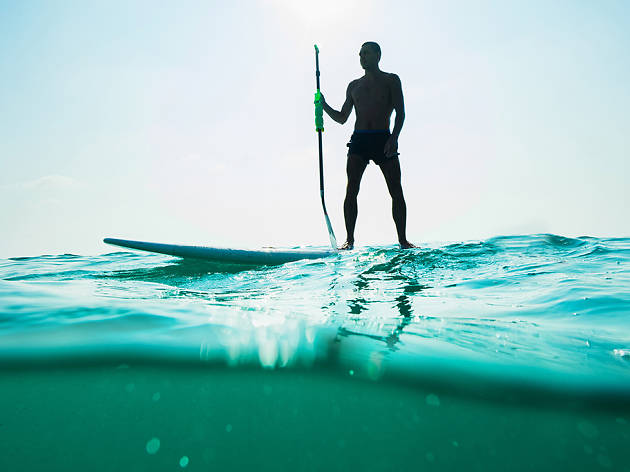 Photograph: Shutterstock
Captain Kirk's Paddleboard Lessons and Rentals
Unlike Santa Monica or even Marina del Rey, San Pedro hardly ever feels crowded with tourists. For a paddleboarding experience that's actually enjoyable, seek out Captain Kirk's in this South Bay nabe. As long as you already know how to swim, your instructor will have you balancing on your board, paddling and turning with ease in no time at all. If the lesson goes well, you can always rent the board for another hour or two.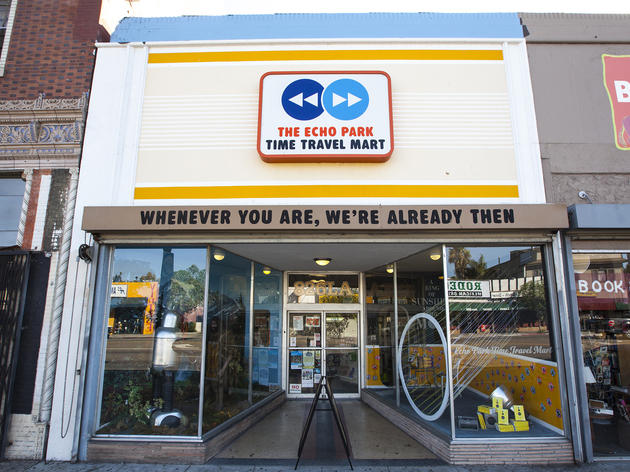 Sci-fi fans could easily spend some time browsing the bizarre merchandise at this funky Echo Park store. You might just find a 50-year calendar, original version of the Simon computer game or wind-up robots you just have to have. Though dropping your hard-earned cash on some goofy toy might seem frivolous, you're supporting a good cause—albeit unknowingly. This kooky storefront is actually one of seven themed stores nationwide that benefit 826 National, a literary nonprofit that offers after-school tutoring and creative writing workshops to area children. Westsiders can also visit its sister Time Travel Mart in Mar Vista.
Looking for more things to do in L.A.?
Want to stand out from the pack of Tinder dates? Instead of meeting for drinks or seeing a forgettable movie, take someone special on one of these L.A. tours