Music festival road trip ideas
Turn your long weekend at a music festival into a road trip that's as memorable as the musical lineup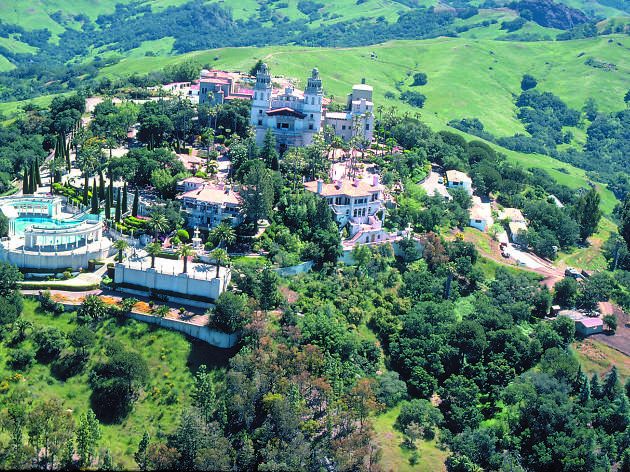 Indio
Peculiar desert vibes and Palm Springs luxury collide on the way into the Coachella Valley. Familiar freeways and mountains turn to dusty hillsides and, a crest of wind turbines later, you'll find yourself with nothing but sand along the shoulder.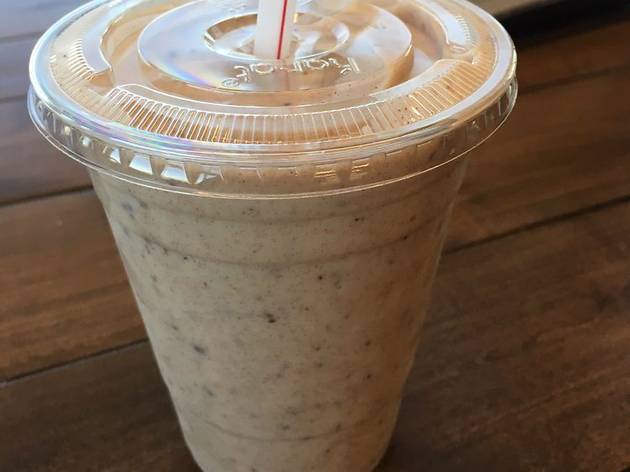 Photograph: Courtesy Yelp/Tess N.
The sugary dates here come caked in almonds, dipped in chocolate or diced into bite-size morsels; we suggest slurping down an icy shake.
47993 Morongo Trail, Cabazon (951-849-5255, hadleyfruitorchards.com). Daily 8am–7pm; various prices.
These 100-ton Brontosaurus and T. Rex sculptures once beckoned motorists (and Pee-wee Herman) to a 24-hour diner. Today they guard the entrance to a creationist-themed dino museum with an interesting take on the facts. At the very least, pose for a photo with Mr. Rex and walk into the gift shop housed inside Dinny the Brontosaurus's belly.
50770 Seminole Dr, Cabazon (951-922-8700, cabazondinosaurs.com). Daily 10am–4:30pm; museum $10, dinosaurs free.
This canyon-hugging gondola ride is well worth the detour. Board a rotating car at the angular 1963 station and after 10 minutes and a double-digit temperature drop, you'll find yourself facing the entire Coachella Valley below.
1 Tram Way, Palm Springs (888-515-8726, pstramway.com). Mon–Fri 10am–8pm; Sat, Sun, holidays 8am–8pm. $25.95.
Every festival season, the desert outpost of the Ace Hotel network becomes the epicenter of cool. The grounds, anchored by a midcentury motel and diner, are a low-key place to relax poolside or partake in impeccably programmed music sets.
701 E Palm Canyon Dr, Palm Springs (760-325-9900, acehotel.com/palmsprings). Various times and prices.
Las Vegas
Brave tediously straight stretches of I-15, and you'll find an otherworldly atmosphere along the barren desert haul to Vegas. You can discover some hidden oddities if you venture just a couple miles into the Mojave Desert.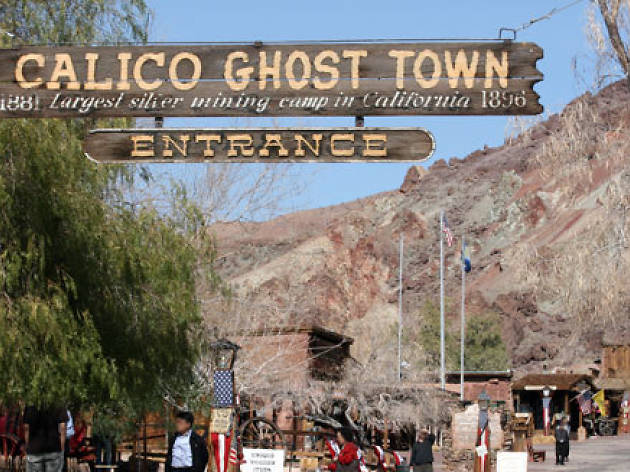 Photograph: Courtesy Calico Ghost Town
Calico, the ghost town that the Knott's Berry Farm facsimile used as a model, is the real deal—mostly. Though some buildings are nothing more than facades, the bones of this silver-rush mining town date back to 1881. Today you can pan for gold, watch a staged gunfight and tour the mine.
36600 Ghost Town Rd, Yermo (800-862-2542, calicotown.com). Daily 9am–5pm; $8.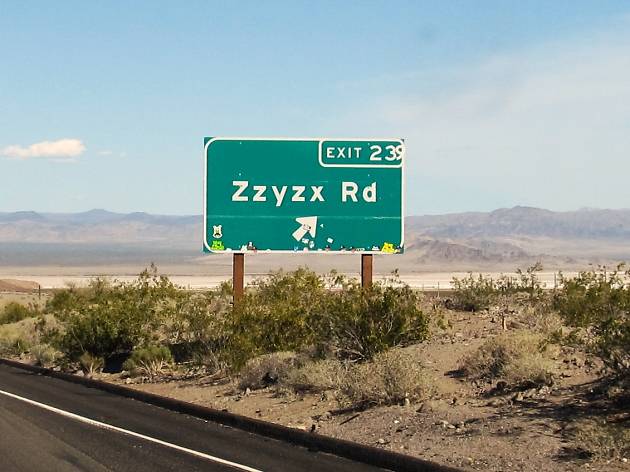 Photograph: Courtesy CC/Flickr/Ken Lund
This desolate 4.5-mile–long road may feel like a path to the end of the earth, but it eventually leads to the photogenic ruins of a fraudulent health spa run by a radio evangelist in the 1940s. Its artificial pond and fountain still stand against the barren backdrop of the dried-up Soda Lake.
Zzyzx Rd, Zzyzx (760-252-6100, nps.gov/moja). Free.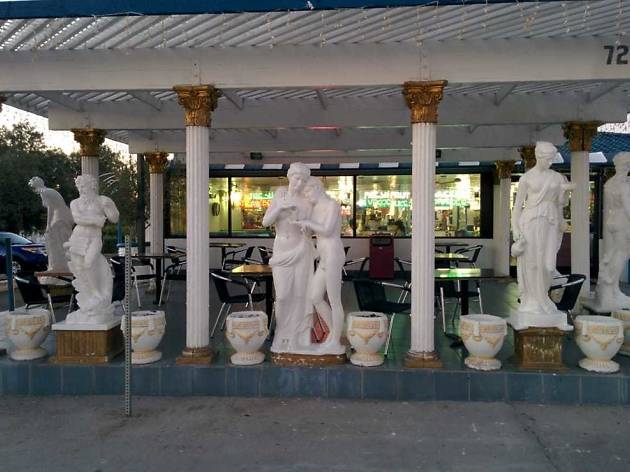 Photograph: Courtesy Yelp/Chris R
This roadside restaurant boasts gaudy Grecian statues and surprisingly delicious gyros. Stop by the World's Tallest Thermometer across the street and Alien Fresh Jerky down the road for extraterrestrial-themed snacks.
72112 Baker Blvd, Baker (760-733-4354). Open 24/7; various prices.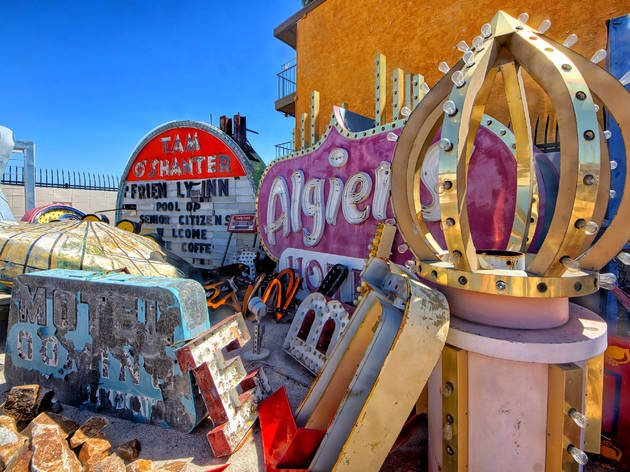 Photograph: Courtesy CC/Flickr/Daniel Coomber
Never mind the casinos: Your first stop in Las Vegas should be this museum. More than 150 towering colorful signs—some from as far back as the 1930s—are on display at this outdoor boneyard. Book a one-hour guided tour to see them; reservations fill up quickly but are typically available if you call a month ahead.
770 Las Vegas Blvd North (702-387-6366). Daily at various times; daytime $19, nighttime $25.
Looking for more road trip destinations?
Whether you're itching for a spontaneous weekend getaway or have months to plan an extended vacation, we've compiled the best road trips from Los Angeles for all kinds of adventuring, because on these routes, it's just as much about the journey as it is the destination.