Japonisme: Japan and the Birth of Modern Art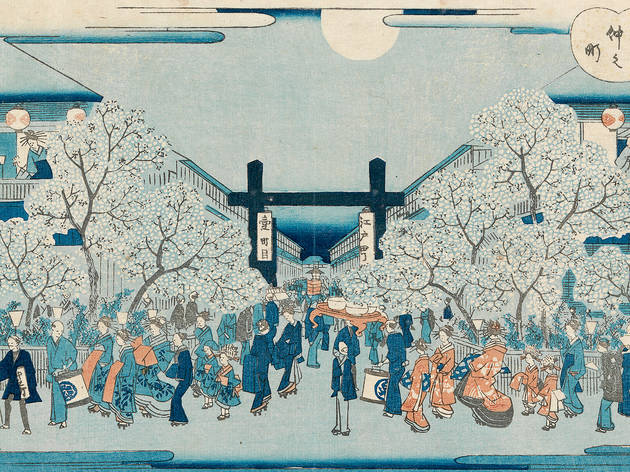 1/13
Utagawa Hiroshige II 'Nakanocho in the Yoshiwara' 1862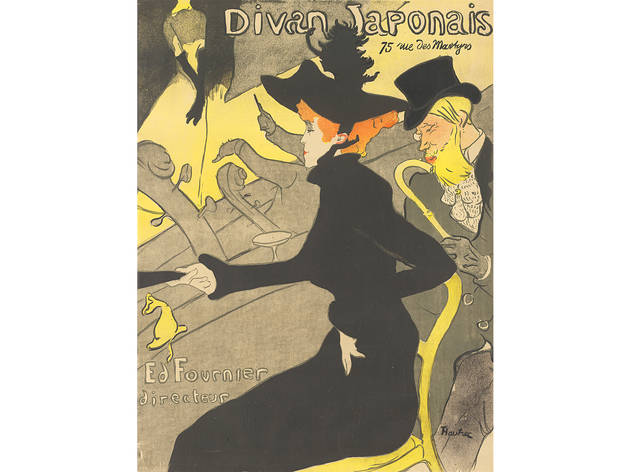 2/13
Henri de Toulouse-Lautrec 'Divan Japonais' 1893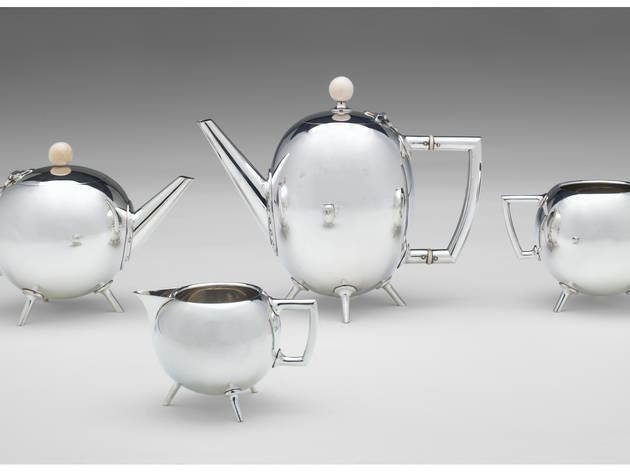 3/13
Christopher Dresser (designer); Hukin & Heath (manufacturer) 'Tea service' 1879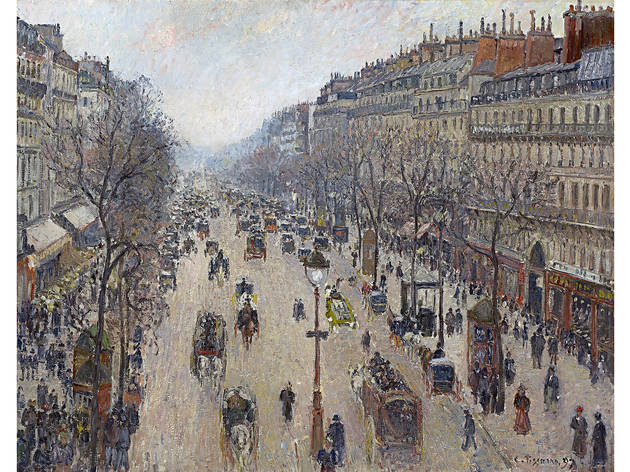 4/13
Camille Pissarro 'Boulevard Montmartre, morning, cloudy weather' 1897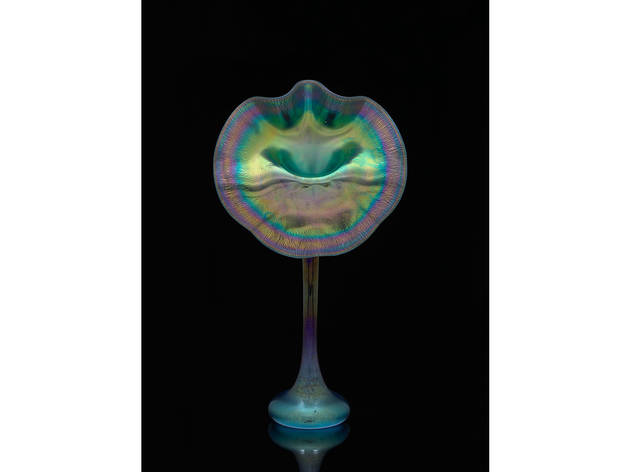 5/13
Louis Comfort Tiffany (designer); Tiffany Furnances (manufacturer), 'Jack-in-the-pulpit', vase c. 1913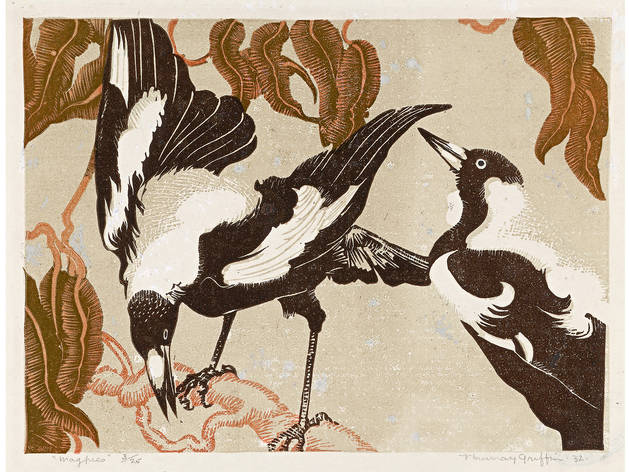 6/13
Murray Griffin 'Magpies' 1932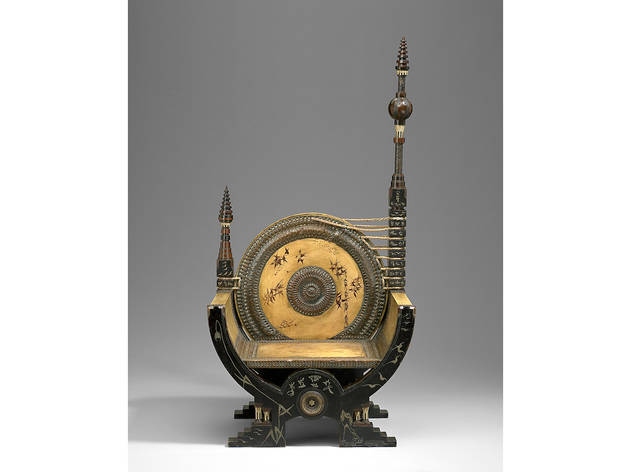 7/13
Carlo Bugatti, Throne c. 1890–1900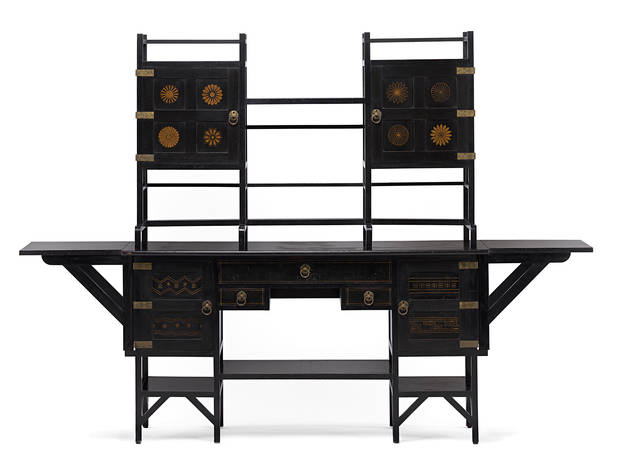 8/13
E. W. Godwin (designer); William Watt (manufacturer) 'Sideboard' 1867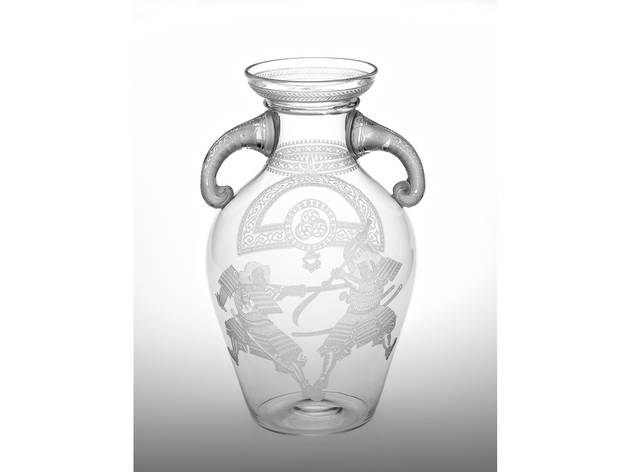 9/13
Thomas Webb & Sons (manufacturer) Vase c. 1880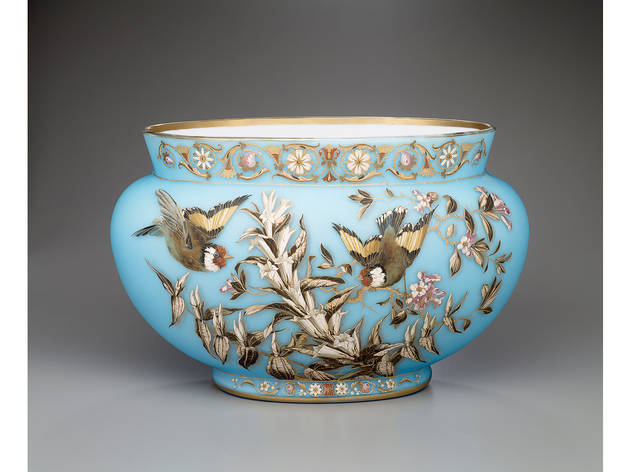 10/13
Thomas Webb & Sons (manufacturer) Vase c. 1880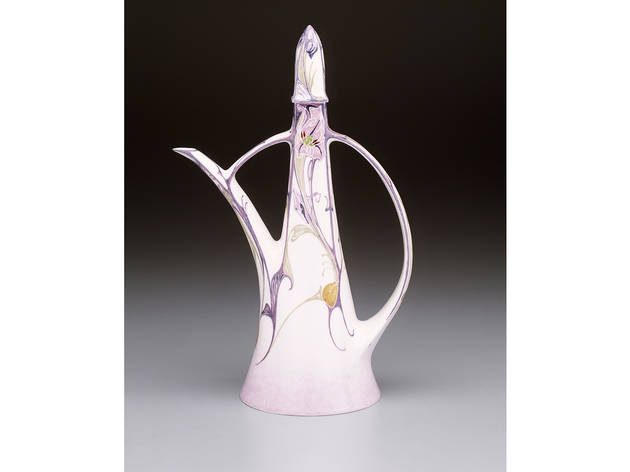 11/13
Rozenburg Plateelfabriek (manufacturer), Samuel Schellink (decorator) Coffee pot c. 1902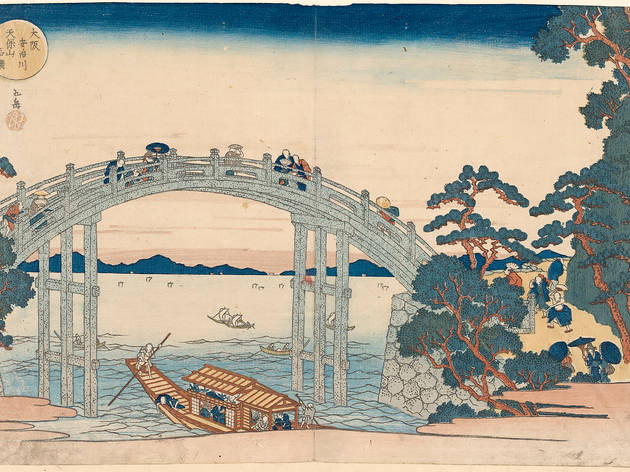 12/13
Yashima Gakutei 'Stone bridge over the Aji River at Mt. Tempō (Osaka Ajikawa, Tempōzan Ishibashi)' c. 1834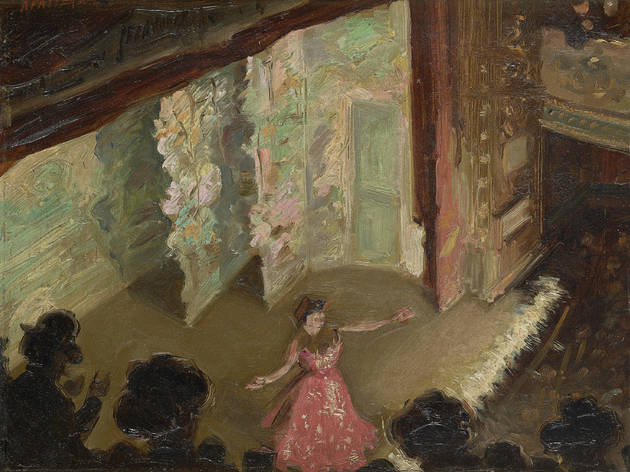 13/13
Ambrose Patterson 'La Gaîté Montparnasse, Paris' 1903–06
106170
The Japanese influence on western art is explored in this exhibition of works from the NGV collection
After two centuries of seclusion – and with just one international port open – Japan threw its doors open in 1854, resulting in an influx of Japanese art and culture to Europe. At first, Japanese aesthetics began showing up in western art, but when artists like Degas and Van Gogh started to understand more about the underlying movements and principles, the infleunces started to become more profound.
This exhibition looks at "Japonisme" and how it helped form the foundations of western modern art. It's made up of works from the NGV collection covering paintings, works on paper and the decorative arts. European works are presented with the Japanese works that inspired them.
Alongside artworks like Henri de Toulouse-Lautrec's 'Divan Japonais' poster, the NGV has assembled a full British domestic interior demonstrating the Japanese influence on design and furniture.
Japonisme: Japan and the Birth of Modern Art is free and open at the NGV for the run of the winter blockbuster, MoMA at NGV: 130 Years of Modern and Contemporary Art.