Piinpi: Contemporary Indigenous Fashion
1/4
Photograph: Tim Ashton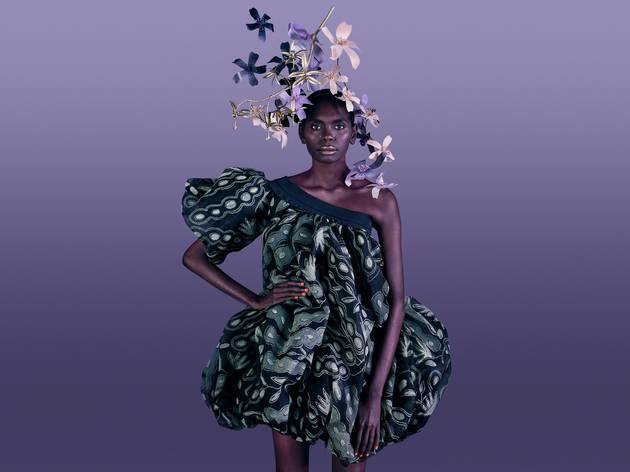 2/4
Photograph: Bronwyn Kidd
'Seed Podst', Grace Rosendale 2019. Courtesy of the artist, Hopevale Arts and Cultural Centre and Queensland University of Technology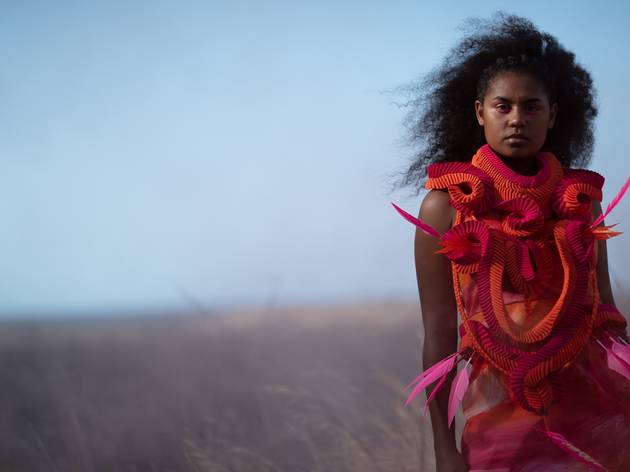 3/4
Photograph: Wade Lewis
'Body Armour – A Weave of Reflection Pink and Orange', Grace Lillian Lee 2018. Image courtesy of the artist.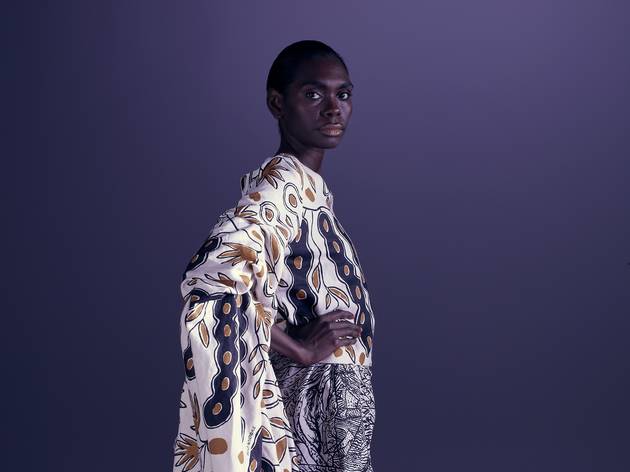 4/4
Photograph: Bronwyn Kidd
'Seed Pod Top and Pant', Grace Rosendale 2019.
Time Out says
Australia's first major survey of First Nation fashion is coming to Bendigo Art Gallery
Bendigo Art Gallery has a long history of hosting stand-out fashion exhibitions. In 2019 it was Balenciaga; the year before that, Marimekko. Now Bendigo Art Gallery is turning the spotlight on First Nations designers in Piinpi: Contemporary Indigenous Fashion.
The exhibition is the first major survey of contemporary textiles and fashion by First Nation artists in Australia. Piinpi features artists from across the country, including Grace Lillian Lee, Maree Clarke, Lorraine Connelly-Northey, Lisa Waup x Verner, Hopevale Arts and Culture Centre, Maara Collective, Lore, Aarli Fashion, Yarrenyty Arltere Artists and Lyn-Al Young (who's been commissioned to create five new pieces for the exhibition).
The exhibition is curated by Bendigo Art Gallery First Nations curator and Kaantju woman Shonae Hobson, who says the exhibition will be unlike anything else audiences have seen. "Throughout the gallery, we present beautifully crafted fabrics and wearable fashion items, each expressing a connection to culture and to Country through very bold and exciting ways – distinct from anything else being produced around the world."
The exhibition title, Piinpi, is a Kanichi Thampanyu (East Cape York) term referring to changes in a landscape that happen across time and space. "For Indigenous peoples, our knowledge of the land and seasons is culturally important as it signifies the abundance of certain bush foods, when we can travel, and when a good time to collect traditional materials for ceremony and dance," says Hobson.
Significant works featured in Piinpi: Contemporary Indigenous Fashion will be acquired as part of Bendigo Art Gallery's new Australian Fashion Collection. Gallery director, Jessica Bridgfoot, says the gallery will make sure remote communities will be able to access the exhibition digitally through virtual tours and programs.
Piinpi: Contemporary Indigenous Fashion will run from November 12, 2020, until January 17 2021. Entry is free but you must book. Following its run in Bendigo, the exhibition will move to the National Museum of Australia, Canberra, for an extended season.
Details