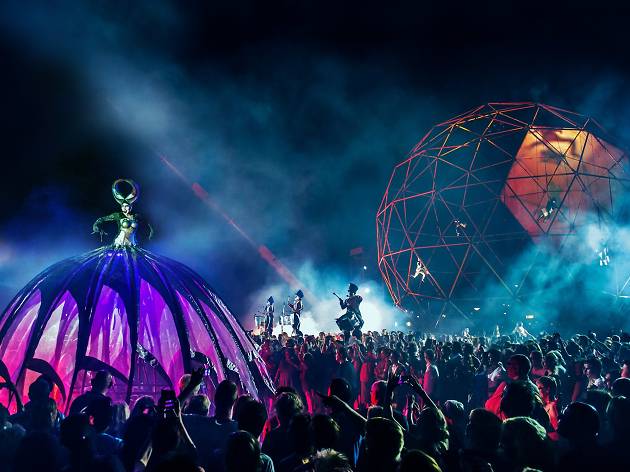 Nine works you need to see at White Night 2019
Take a peek at some of this year's imaginative after dark artworks
The best things to see at White Night
While the photo gives you an idea (or is that eye-dea) of what 'Iris' will look like, it really doesn't communicate the eye-of-Sauron realness that the work serves up. You see, 'Iris' is a moving installation where a 15-metre disembodied eyeball reflected in a pool of water twitches back and forth and changes colour. It's likely to be equal parts enthralling and unsettling.
Treasury Gardens.
Not all air is equal. Depending on where you live in the world you could be breathing in very different air (and different pollutants) to someone else. 'Pollution Pods' replicates air from five different cities around the world. Visitors start their journey inside a dome that replicates the fresh clean air from Tautra, Norway before breathing in simulated air from cities like London, New Delhi, Beijing and São Paulo.
Treasury Gardens.
White Night Reimagined is bringing Amsterdam-based street theatre troupe Close Act to Melbourne to showcase their vivid, dynamic show Globe. The performance features a large cast of acrobats, actors, aerialists and singers performing around the titular globe. Yes, it's similar to circus but far more interactive, with towering stilt walkers and outlandishly dressed performers getting personal with the audience. There are three 40-minute performances at Birrarung Marr each night of the festival.
Birrarung Marr.
Melbourne is (proudly) street art and graffiti central and this year's White Night festival is giving you the chance to take part in some of your own. 'Waterlight Graffiti' allows you to paint light with water. Is it magic? Not quite. The installation features a wall of water-reactive LEDs that light up when they come into contact with water. Then as the water dries the electric light-paint disappears leaving a blank canvas for the next painter.
Treasury Gardens.
An immersive dancefloor will light up Treasury Gardens as part of this year's White Night program. 'Cluster' will allow guests to walk between totems which will light up and generate music depending on the data input into the installation's software. Imagine a family-friendly rave in the forest – that's approximately what 'Cluster' will look like at White Night.
Treasury Gardens.

The Swan Sisters are eerie, white-robed figures sort of like the kinder, albino cousin of the soul-sucking dementor from Harry Potter. They don't fly like swans but they're just as majestic, singing, dancing and gliding around Carlton Gardens with their friend the White Knight Messenger – the same five-metre tall archangel that's been gracing White Night since the beginning.
Carlton Gardens.
Step inside the woven rope skeleton of 'Cocoon' and watch as the 1,000 lights twinkle around you. The installation has been created by Sydney studio Amigo & Amigo, and White Night 2019 will be the first time 'Cocoon' has shown anywhere. Up to 20 people can chill out inside the intricate glowing structure at once, with anyone waiting outside able to infleunce 'Cocoon's lights using their heartbeat.
Treasury Gardens.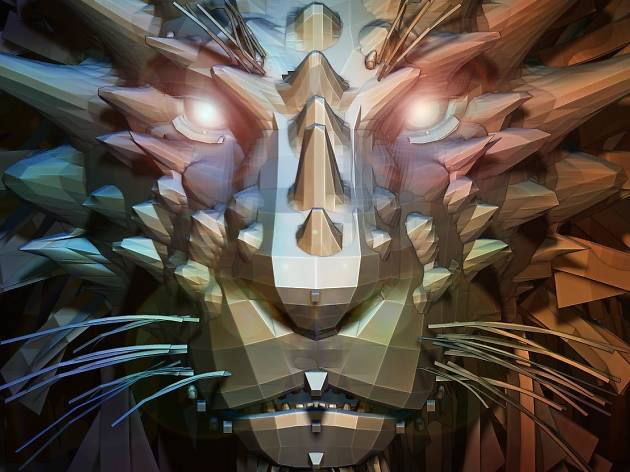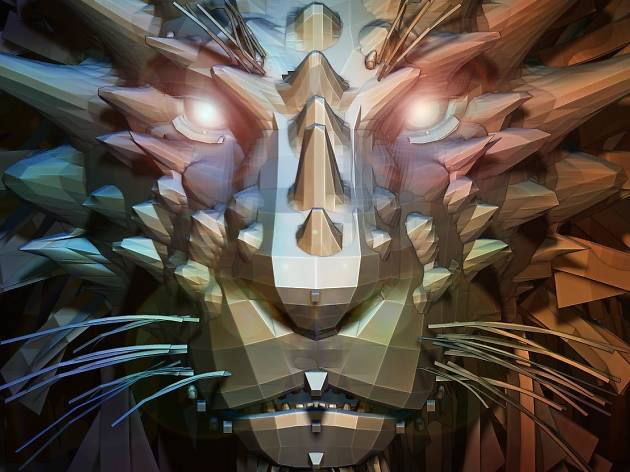 Photograph: Supplied
We've seen a lot of weird things in and around Melbourne Museum but perhaps nothing as weird as 'The Guardian'. This 4.5-metre high, ten-metre long lion-like puppet will be roaming around Carlton Gardens throughout White Night. Don't let his size put you off – this crystal-covered big cat also glows, changes colour and emits smoke. 'The Guardian' has been made by the same puppet-making whiz kids behind festival favourite 'White Night Messenger'.
Carlton Gardens.
One of the massive old trees in Carlton Gardens will be turned into a puppet for White Night 2019. The Story Tree is a playful creature who will tell guests the Bundjil creation story of the Kulin nation. Throughout the story you'll meet six additional magical puppet creatures who helped Bundjil (the eagle) create the land, waterways, plants, animals and humans.
Carlton Gardens.
Nature's own White Night
What to know the best places to see the Southern Lights? Consult our comprehensive guide here.