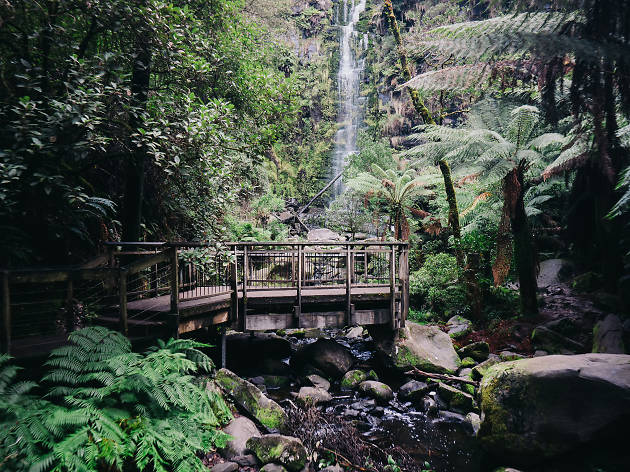 Time Out says
The coastal region close to the Great Ocean Road is ravenous with waterfalls, and Erskine Falls is certainly one of the best. Located a short 10km drive from Lorne, this thunderous waterfall plunges about 30 metres down into the gully of the Erskine River. You can view it from two lookouts: the upper lookout is an easy five minutes from the car park, and the lower lookout is a steeper descent to the base of the falls. For the adventurous types, there's a 23-kilometre hike that takes you past a few smaller falls near Erskine as well.
Read about more of Victoria's best waterfalls here.
NB: According to advice from the Department of Health, Victorians are currently only allowed to travel for day trips only. From June 1, overnight stays will be allowed across regional Victoria, including hotels, campgrounds and caravan parks.
Details