The 11 cutest photos we took at the Collingwood Children's Farm
We spent a spring afternoon with the lambs, kids and calves and lost our minds a little bit…
It's a stone's throw from Hoddle Street in Abbotsford, but a trip to the Collingwood Children's Farm feels like a proper country holiday. The farmers' gardens are on the perimeter, the Yarra River runs beneath the property, the gothic Abbotsford Convent overlooks the farm and happy, healthy animals roam the verdant pastures.
1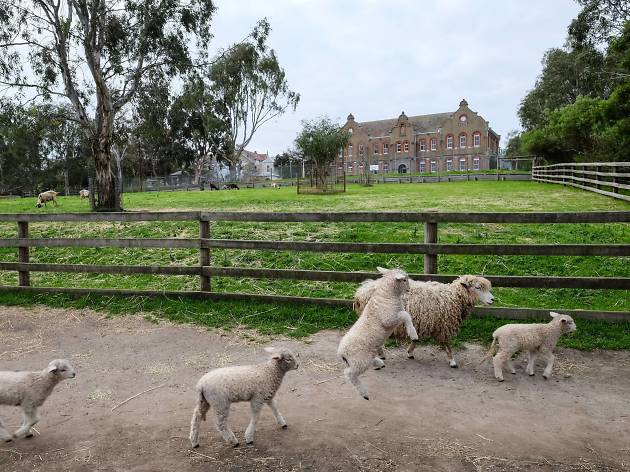 Visiting the farm is always good for the soul, but no more so than in spring. Just try being miserable watching those little lamby legs...
2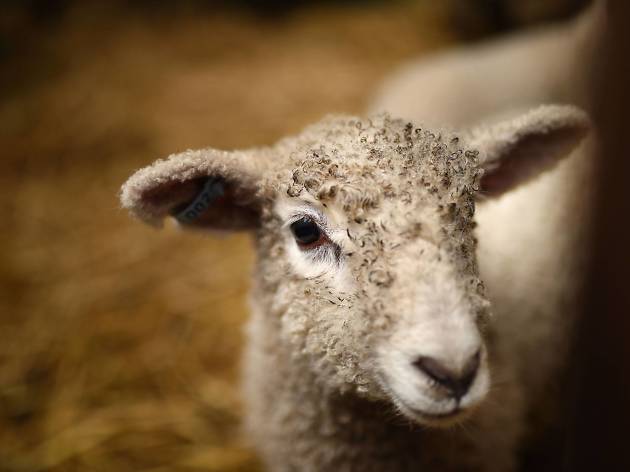 ...or looking into a little woolly face.
3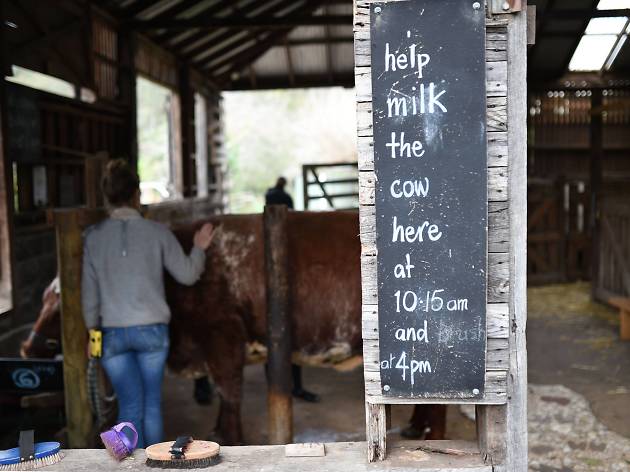 Established in 1979, the aim of the CCF was always to bring a hands-on, rural experience to city-dwellers. It doesn't get much more interactive than helping to milk Tocky, the nine-year-old dairy short-horn cow, twice daily.
4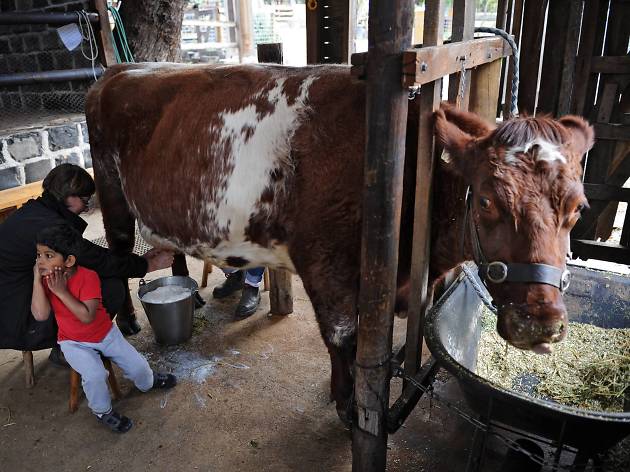 Tocky is gentle, and children are welcome to have a go in the milking shed.
5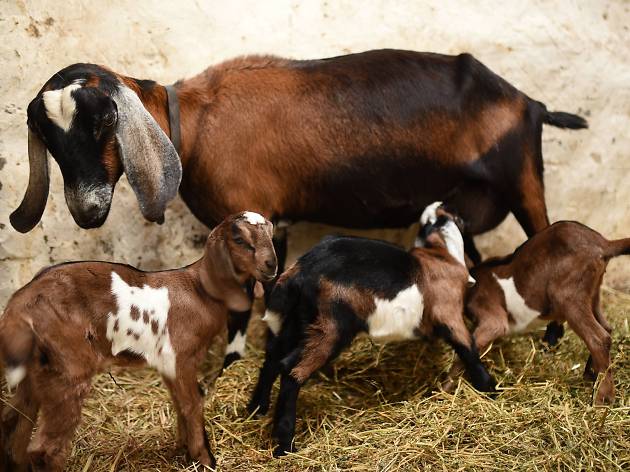 While you're in the shed, say hello to the silky-soft new kids and their watchful mum.
6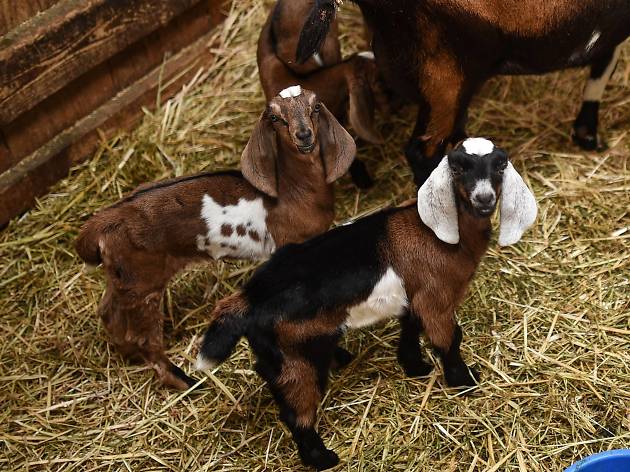 On the left is Feta and on the right is Fromage. Aren't they just adorable?
7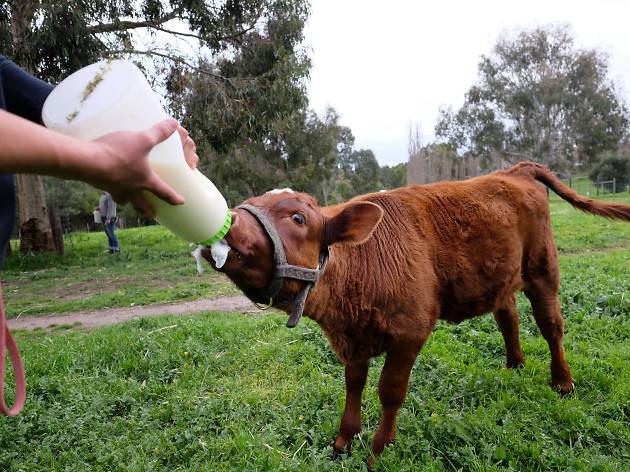 Tocky's milk is used to bottle-feed calves, like little Lamington here…
8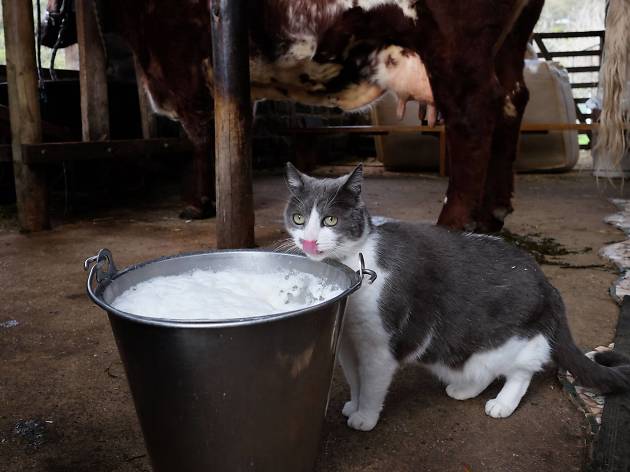 …but not before the farm cat has his turn (every afternoon apparently. What a nice life).
9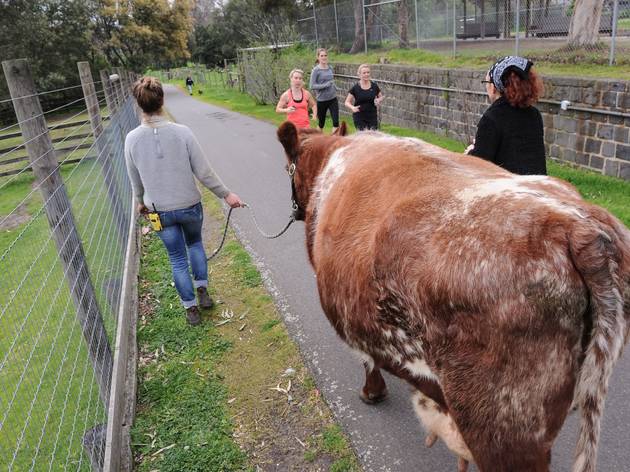 At the day's close, farmer Anita walks Tocky back down to her field via the Capital City Trail. Many joggers stop for a quick pat…
10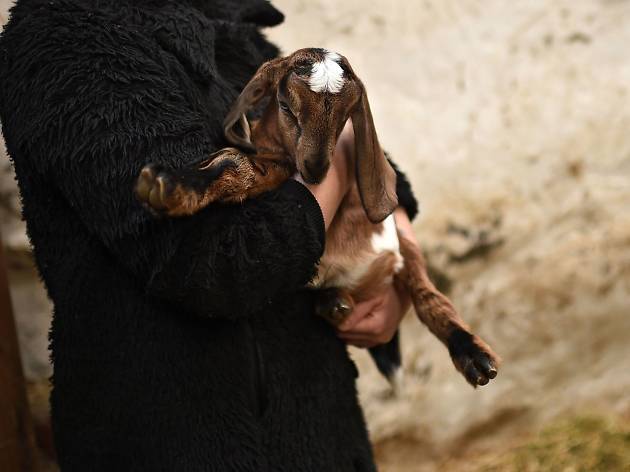 …but you'll have to pay a small entrance fee to get a cuddle from little Feta here.
11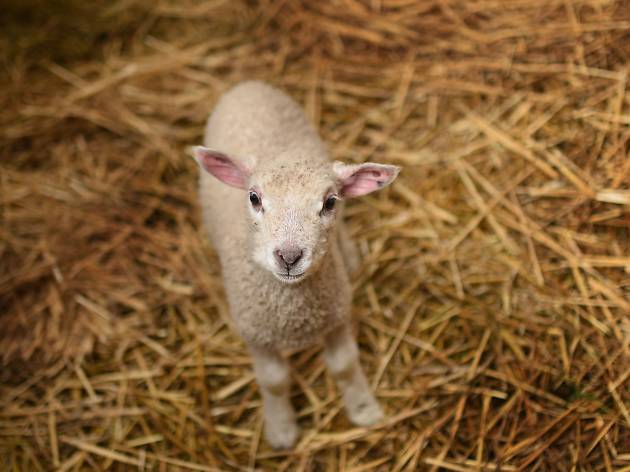 All proceeds go back to the upkeep of the farm, which means that there'll always be a place to get your cute animal fix. You're welcome.
Visit the farm this weekend
Bringing the country to the city, the Collingwood Children's Farm gives urban kids a chance to give farming life a go. You can milk the cows, feed the chooks, ride a pony or play with the baby lambs.
Read more