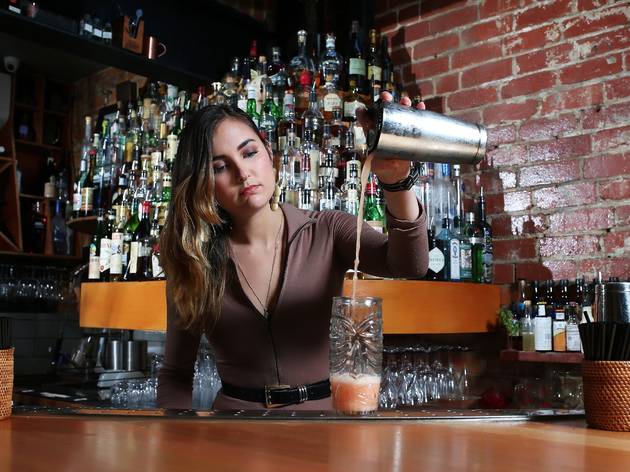 1/5
Photograph: Graham Denholm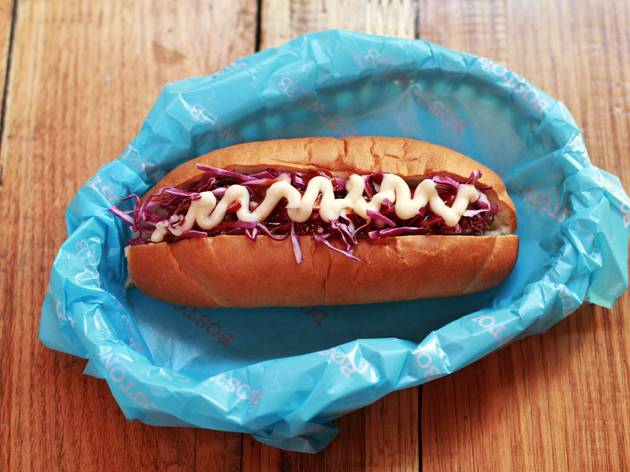 2/5
Photograph: Amanda Summons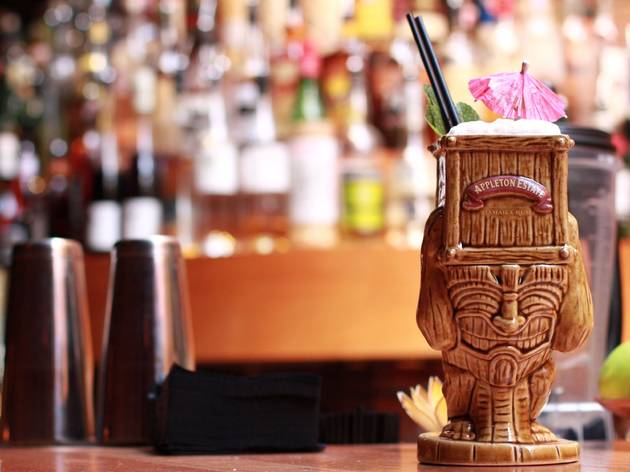 3/5
Photograph: Amanda Summons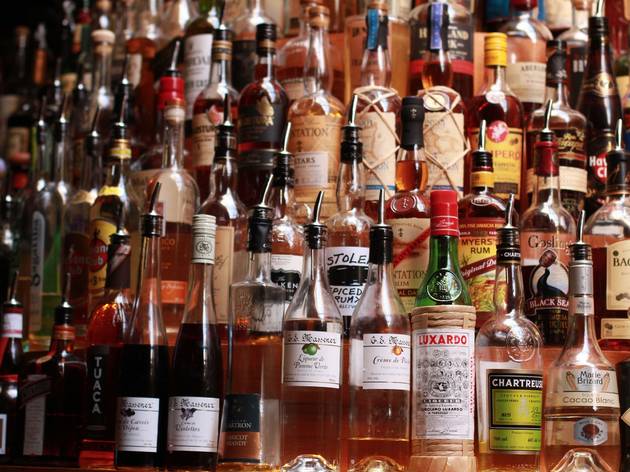 4/5
Photograph: Amanda Summons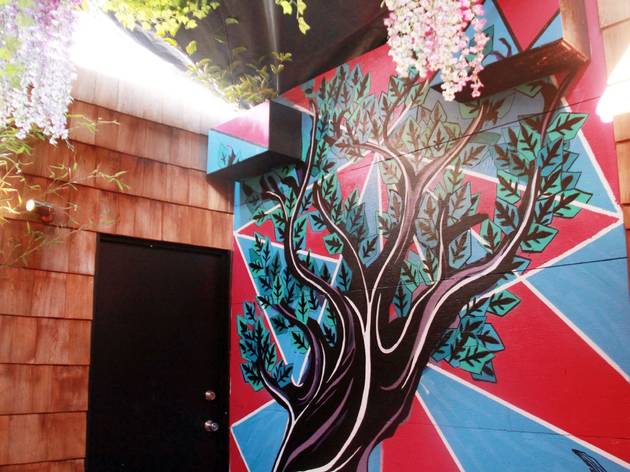 5/5
Photograph: Amanda Summons
Enter through the sandwich shop
The crew from the American-themed bar and restaurant Kid Boston have taken on another influence from America: you enter through an unassuming door and are met with drinks galore.
Finding this bar is the hard part as the frontage is a hole-in-the-wall sandwich shop with enough bench space for four. The lone sub-filler out front is more than happy to point you behind the bain marie and instruct you to enter their bar via the door that looks like it leads to the cool room. The theme here is tiki, with an elaborate, built-up back bar that looks like a glass dome reaching up to the sky, overgrowth and greenery that trick you into thinking the inside is outside, and enough ornaments, pleather scales and mirror work to give a Nordic designer nightmares.
Jungle Boy has no dead areas: you can sit down low in leather armchairs, up high at the bar, or out back through a skinny walkway. On the benches, you'll find the barely-legal waiting to rage on at One-Six-One; awkward couples on Tinder dates; and the effortlessly cool salon girls who look like they've stepped out of a Nylon magazine campaign sipping on beers from the tap, glasses of Australian wine or challenging their constitution with a succession of sweet but deadly, boozy drinks out of tiki mugs.
We have to applaud their Negronis off tap, which are not only quick to pour, but so well balanced you'll want to mainline them. The tiki drinks are strong and tropical-fruit heavy, but we highly recommend the gluggable Fog Cutter, rich in dark spirits such as rum and cognac, shaken with gin, orange and lemon juice and served over crushed ice. Food comes from the front in the form of subs such as the Ali, filled with sticky braised beef, a smoky sauce and red cabbage. Pump it up with extras like pork crackling, bacon or a butter sauce and thin-cut fries poutine-style, covered in cheese curds. Keep your eyes open for their barrel-aged cocktails, which we hear will be ready in a few weeks.
Venue name:
Boston Sub's Jungle Boy
Contact:
Address:
96 Chapel St
Windsor
3181

Opening hours:
Wed-Thu 11am-midnight; Fri-Sun 11am-2am
Transport:
Nearby stations: Windsor; Prahran