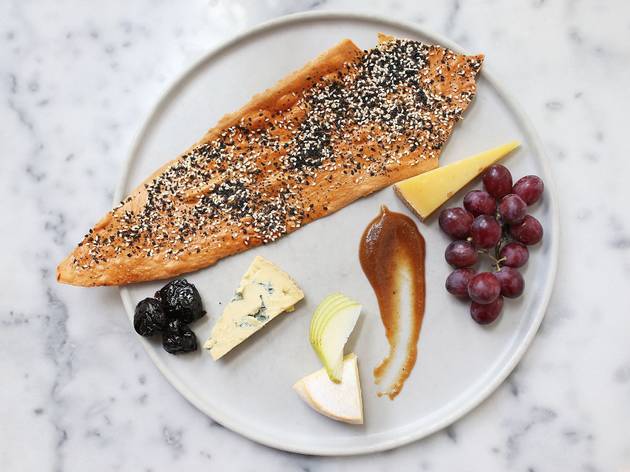 1/18
Photograph: Graham Denholm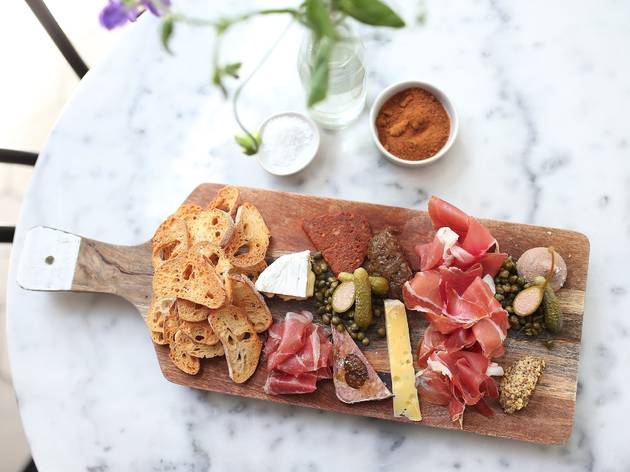 2/18
Photograph: Graham Denholm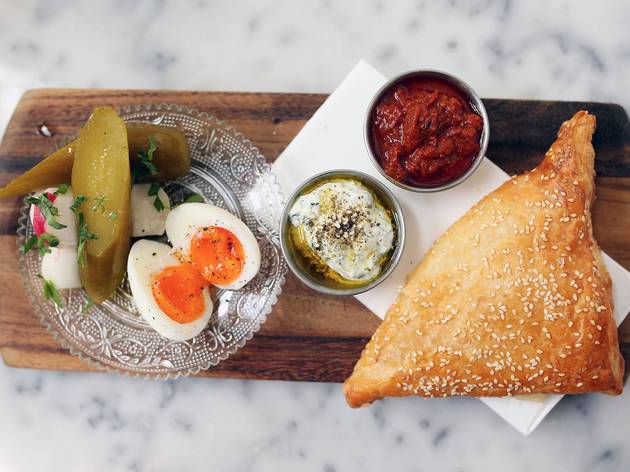 3/18
Photograph: Graham Denholm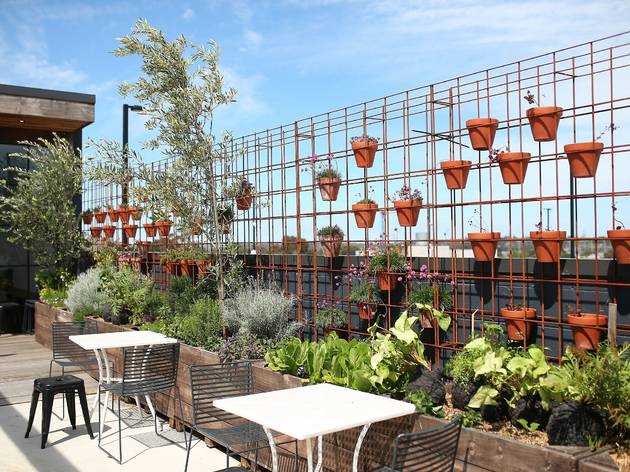 4/18
Photograph: Graham Denholm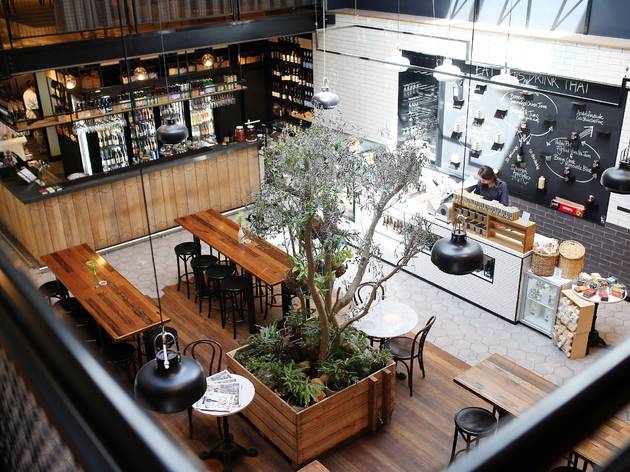 5/18
Photograph: Graham Denholm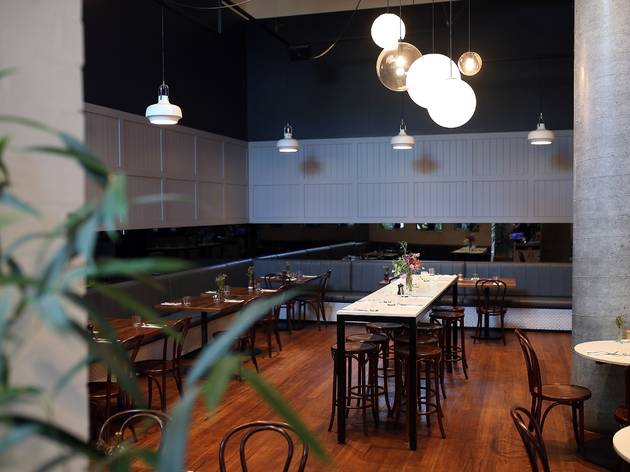 6/18
Photograph: Graham Denholm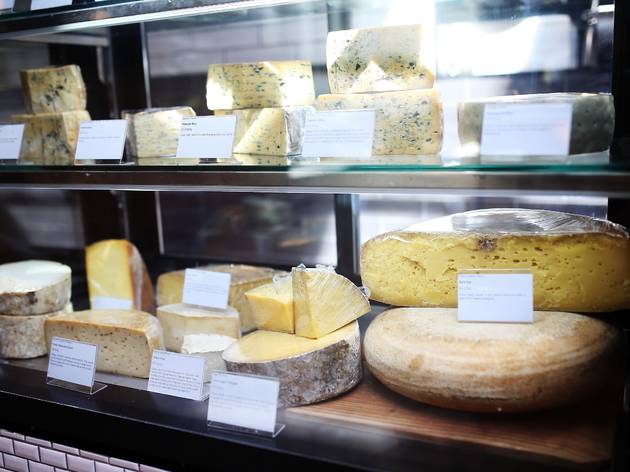 7/18
Photograph: Graham Denholm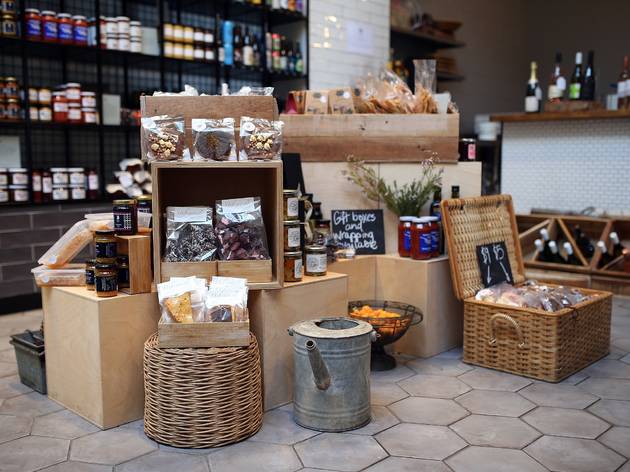 8/18
Photograph: Graham Denholm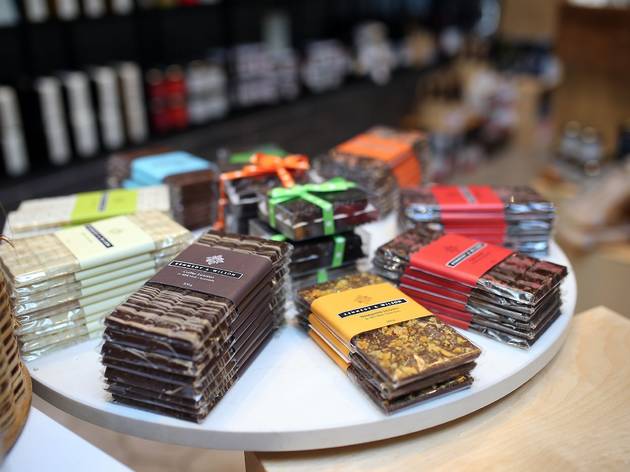 9/18
Photograph: Graham Denholm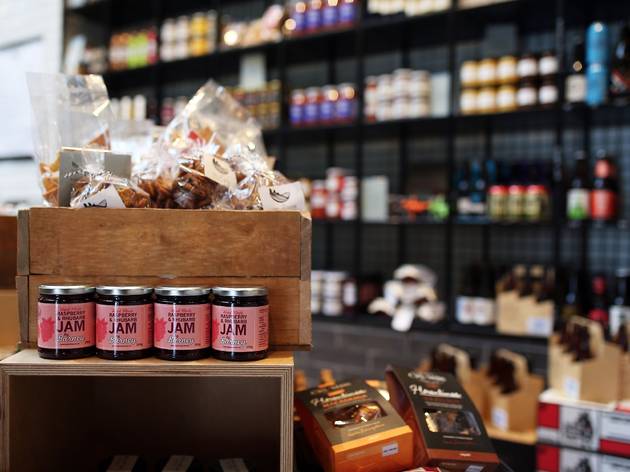 10/18
Photograph: Graham Denholm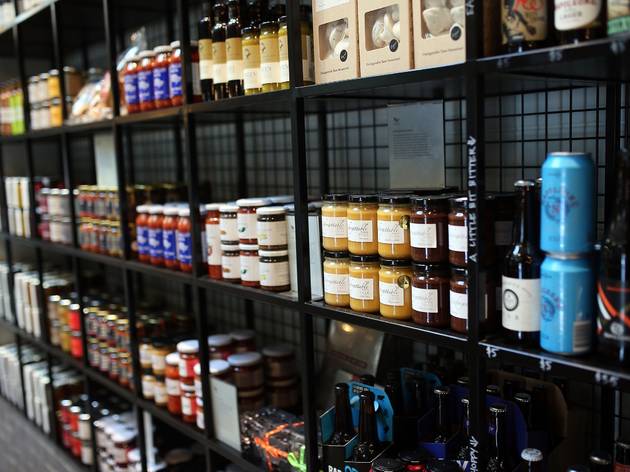 11/18
Photograph: Graham Denholm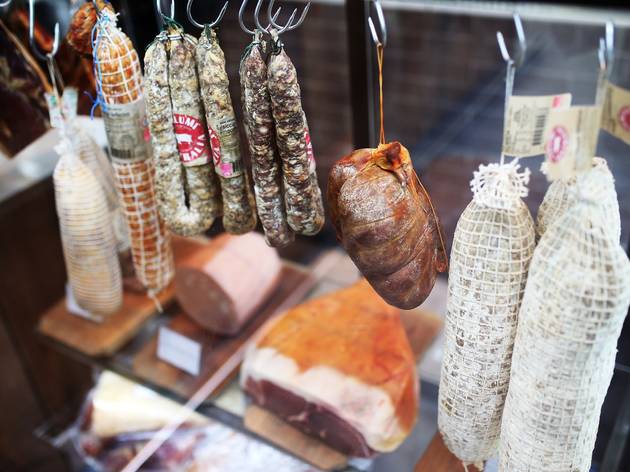 12/18
Photograph: Graham Denholm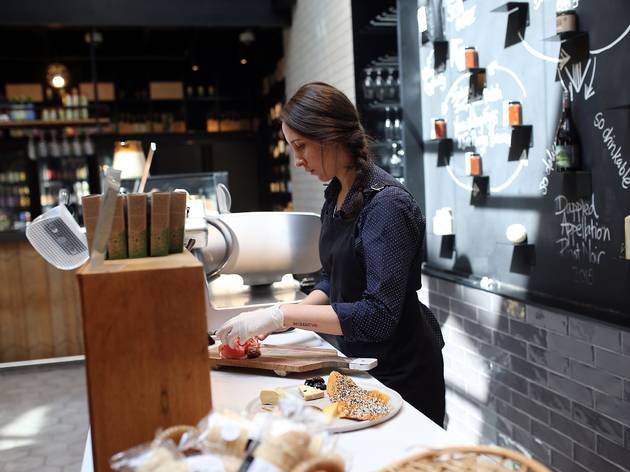 13/18
Photograph: Graham Denholm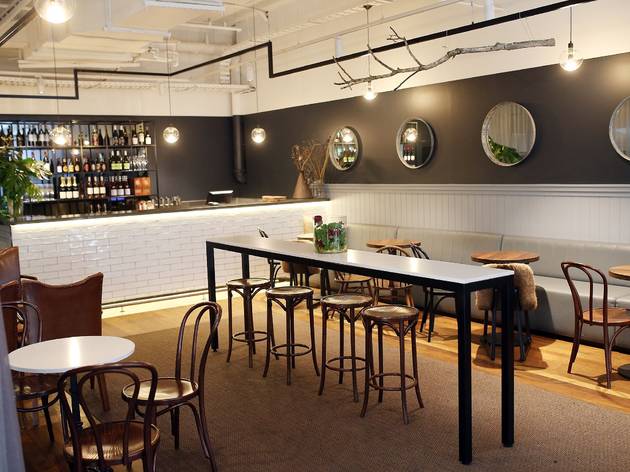 14/18
Photograph: Graham Denholm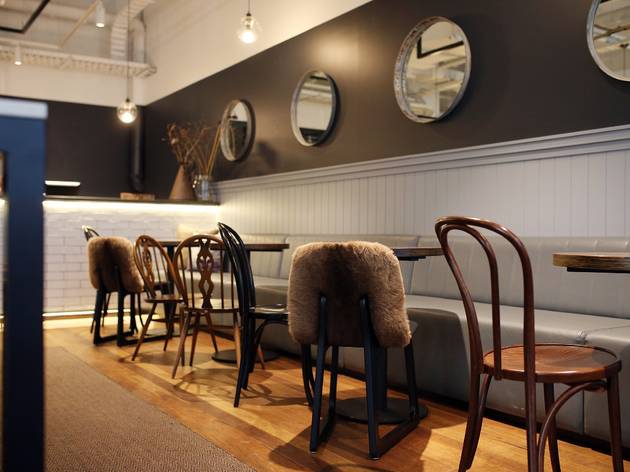 15/18
Photograph: Graham Denholm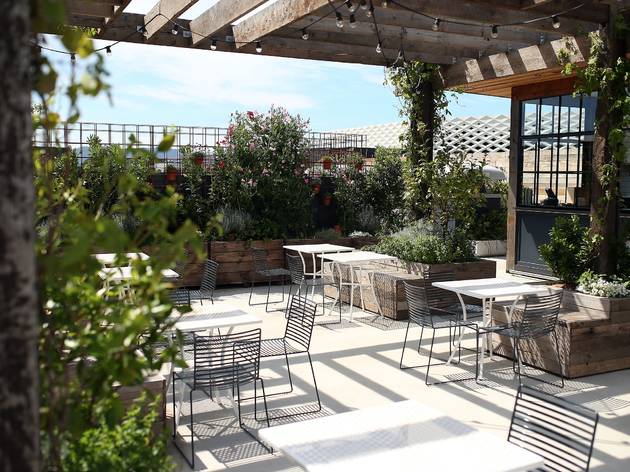 16/18
Photograph: Graham Denholm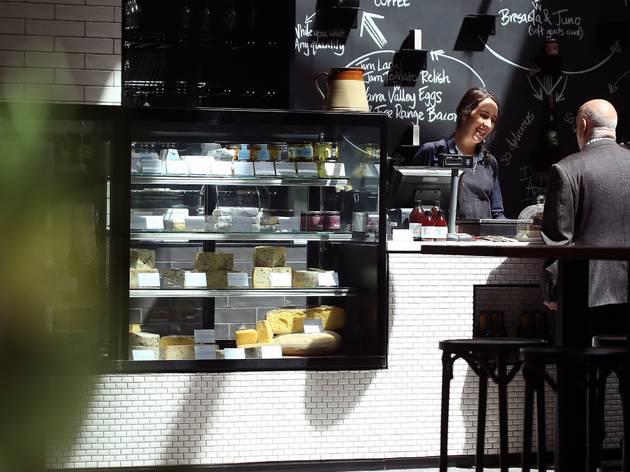 17/18
Photograph: Graham Denholm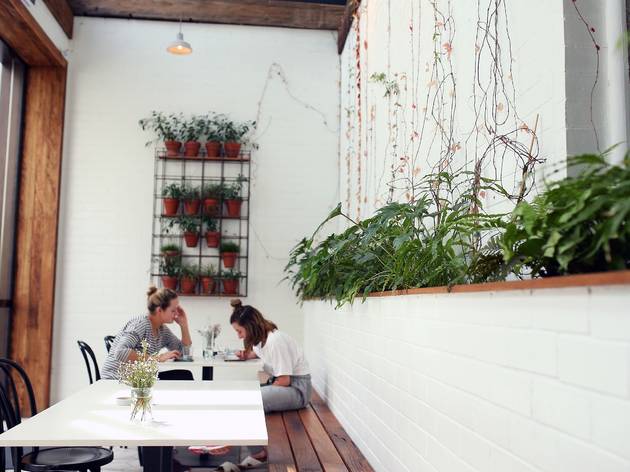 18/18
Photograph: Graham Denholm
Time Out says
Ringwood's new wine bar is a welcome retreat from the madness of Eastland
The shiny courtyard of Eastland shopping centre is a who's who of modern Melbourne franchises, with Jimmy Grants, Huxtaburger and Paco's Tacos bringing trendy, inner city take-out to the East. As it's a mall, we're not surprised that on our visit someone on a very loud microphone is harassing shoppers by announcing a burger eating contest, but that only makes the cool calm of Cellar Door even more inviting – here you are safe from the thumping beat of the MC's badly amplified soundtrack.
Yep, we're drinking in a shopping centre square, and we're as surprised as you to be liking it. Inside, you'll find a big open space rocking the white tiles, black steel, natural wood accents look that has become de rigueur among casual Melbourne eateries. But high ceilings, abundant plant life and shafts of afternoon sun make this a legitimately nice place to be. The venue is multi-purpose, comprising a providore, bar, dining room, a mezzanine function area and a gorgeous rooftop terrace ringed by planter boxes bursting with brightly coloured vegetables and herbs. And unlike so many others, this rooftop is disabled-accessible and even has its own toilets. Welcome to your summer hideout.
If you're just passing through, you can take away a short but solid list of Victorian wines, beers, cured meats and plenty of of nice little jars and you might find in a fancy gift basket. A case full of Victorian cheese beckons from the counter for either take away or dining in, although the shock of seeing (very reasonable) retail pricing next to full service might dissuade you from sitting down. Either way, the cheese is delicious. A Yarra Valley Deli "Bulls Eye" is a semi-hard aged cow's milk number that's sweet, nutty, creamy and makes friends easily.
Cellar Door is a venture from the same team behind the Public Brewery in Croydon, and their beers get a good showing on tap, including a limited release Oktoberfest amber. Light and malty with a honeyed nose and rich sweet palate, it'd go gangbusters with the aforementioned cheese. The wine list here is 100 per cent Victorian, even the fortified numbers like an excellent, biodynamic fino from Pennyweight, but the crowd-pleaser is the Mendhurst rosé, which is tastes of peaches and saltwater and is just begging to be quaffed up on the roof.
In the kitchen, chef Eitan Doron, formerly of Deli Counter, is up to his elbows in house-cured meats and herbs plucked from the garden beds above. On the weekend you can get brunchy things like salmon gravlax with poached eggs or a riff on the traditional Turkish breakfast that signposts Doron's Middle Eastern roots. This version has a floppy, cheese-filled puff pastry on a board with tzatziki and spicy tomato sauce, plus chunks of raw radish, off-the-shelf pickles and a soft boiled egg. But if you're here after wine o'clock this is a venue better suited to grazing.
Cellar Door does an excellent impression of the easy going providor/eateries you'd find in wine country, and it's awesome to see a place like this championing local products amongst the bling of Eastland. Let your kids or partner lose in the mall for a couple of hours until their consumerist lust is sated, while you wait happily here in your own little part of the Yarra Valley.
---
Details
Address:
Town Square, Eastland
171-175 Maroondah Hwy
Ringwood
Ringwood
3134

Contact:
Opening hours:
Mon-Fri 10.30am-late; Sat, Sun 9am-late
Users say