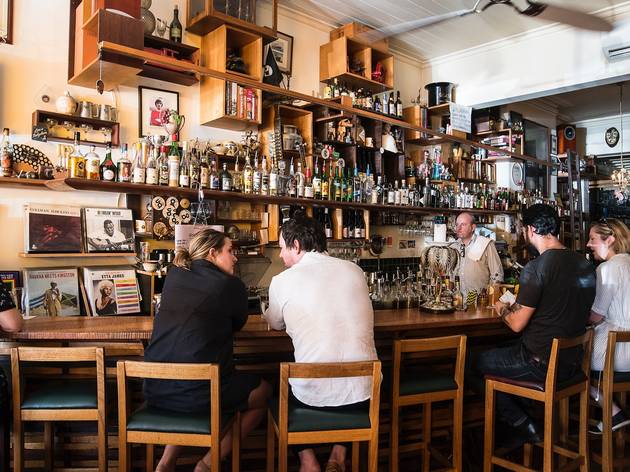 1/20
Photograph: Carmen Zammit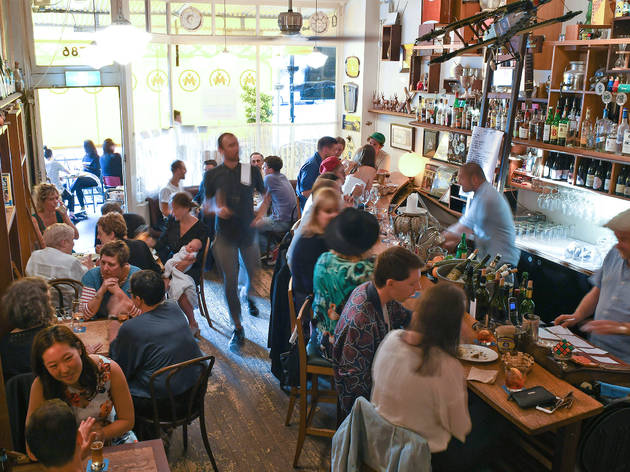 2/20
Photograph: Vince Caligiuri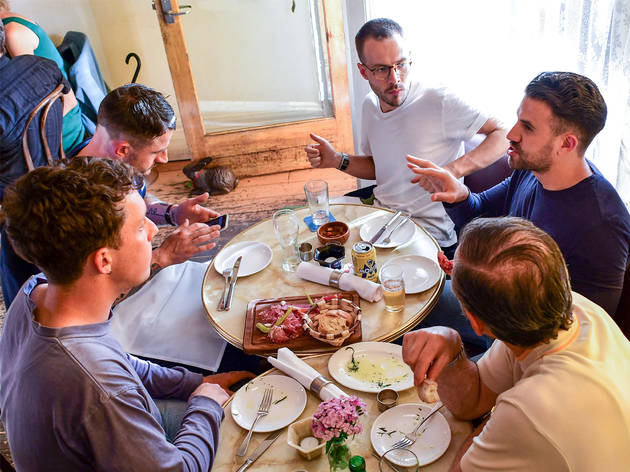 3/20
Photograph: Vince Caligiuri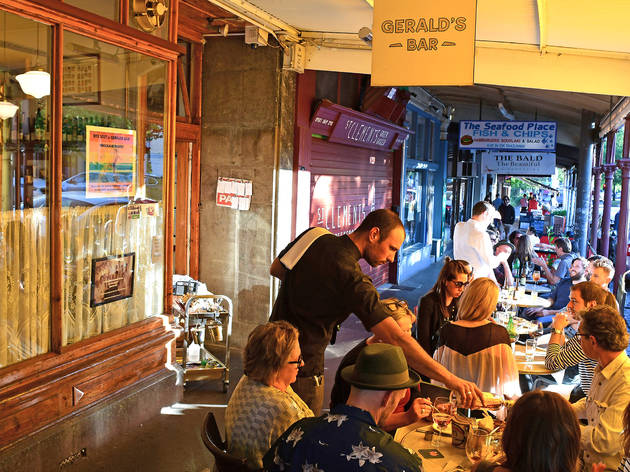 4/20
Photograph: Vince Caligiuri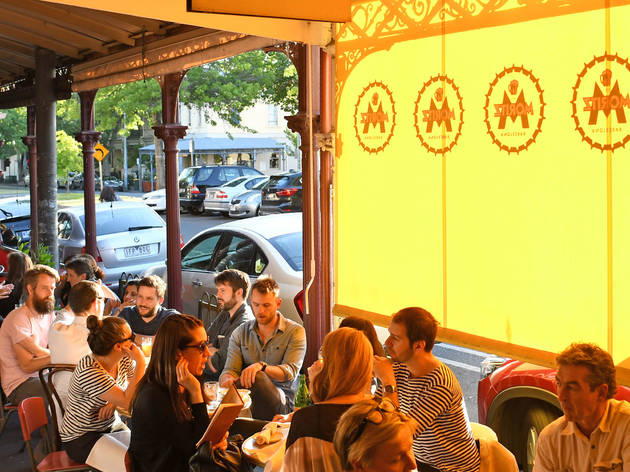 5/20
Photograph: Vince Caligiuri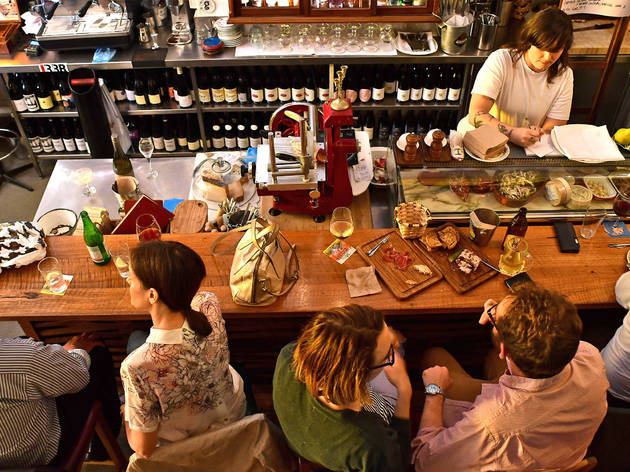 6/20
Photograph: Vince Caligiuri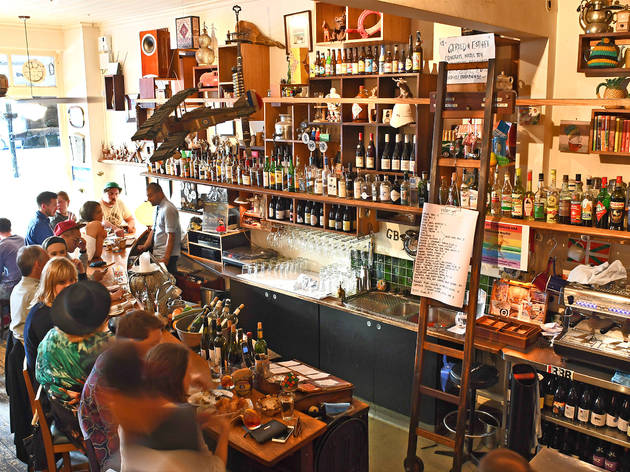 7/20
Photograph: Vince Caligiuri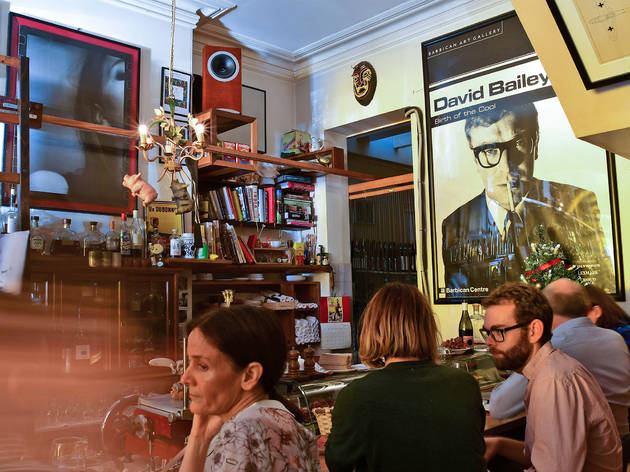 8/20
Photograph: Vince Caligiuri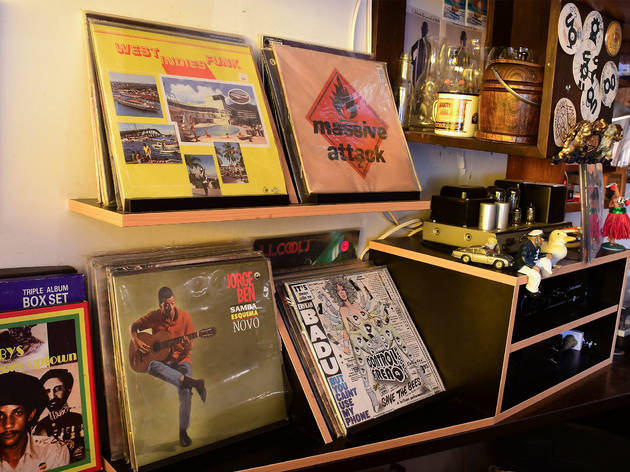 9/20
Photograph: Vince Caligiuri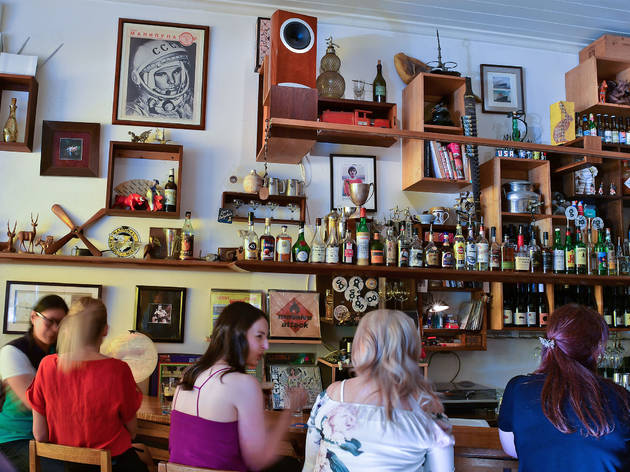 10/20
Photograph: Vince Caligiuri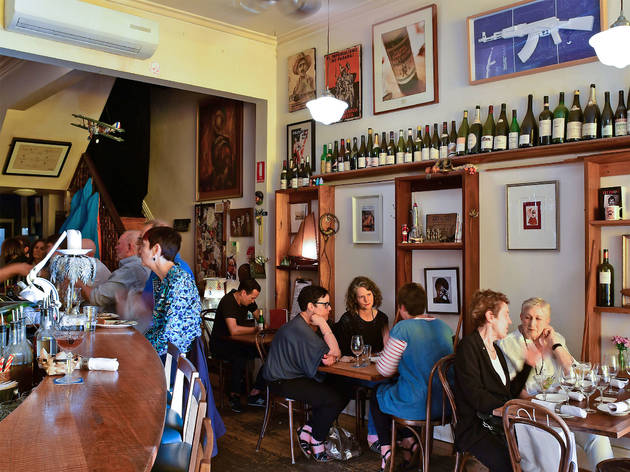 11/20
Photograph: Vince Caligiuri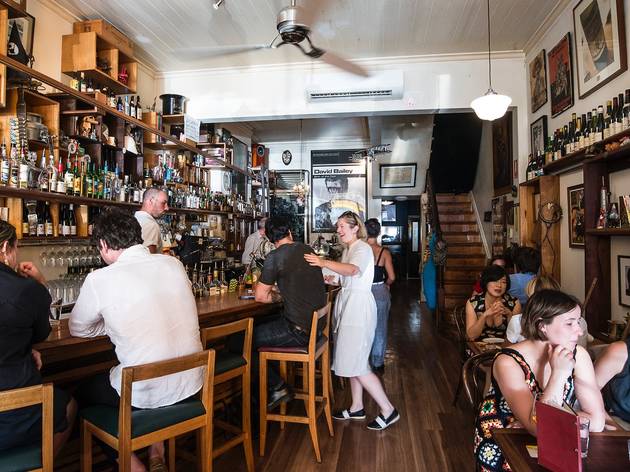 12/20
Photograph: Carmen Zammit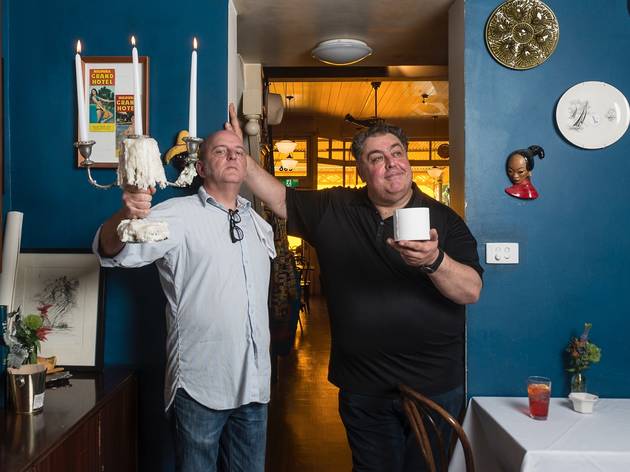 13/20
Photograph: Carmen Zammit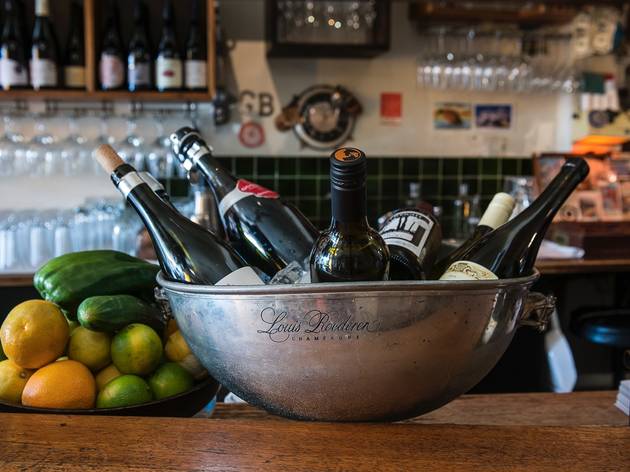 14/20
Photograph: Carmen Zammit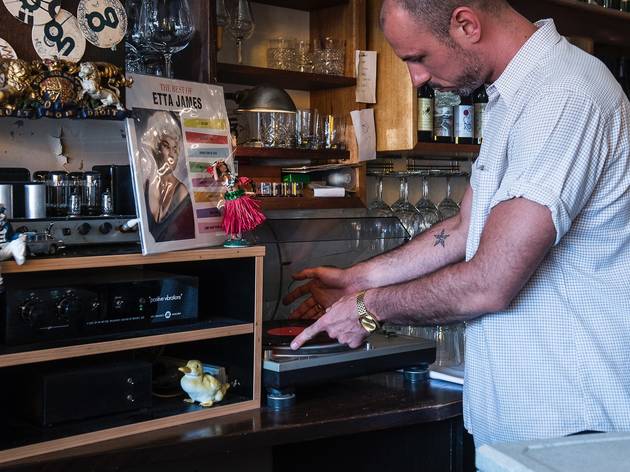 15/20
Photograph: Carmen Zammit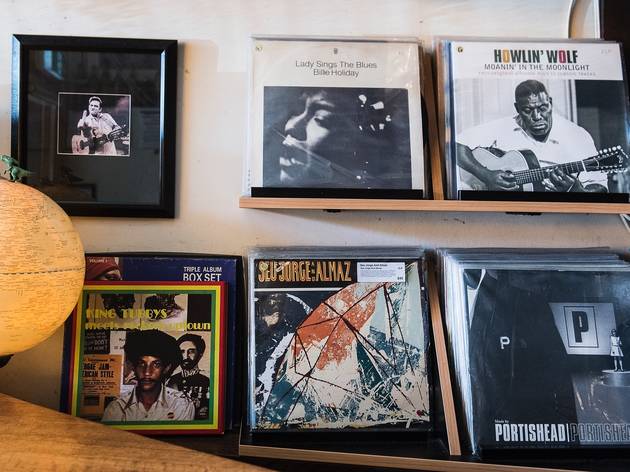 16/20
Photograph: Carmen Zammit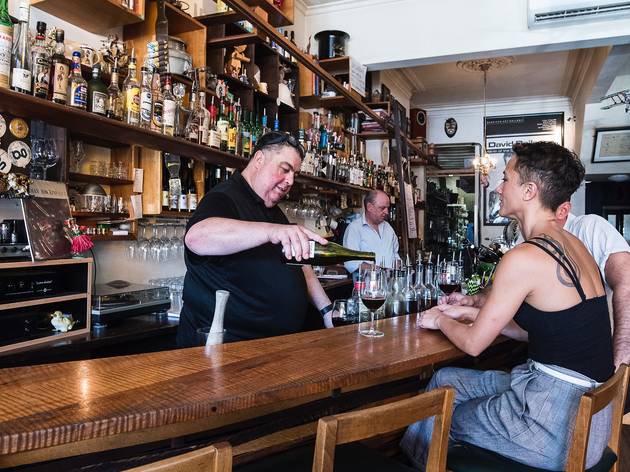 17/20
Photograph: Carmen Zammit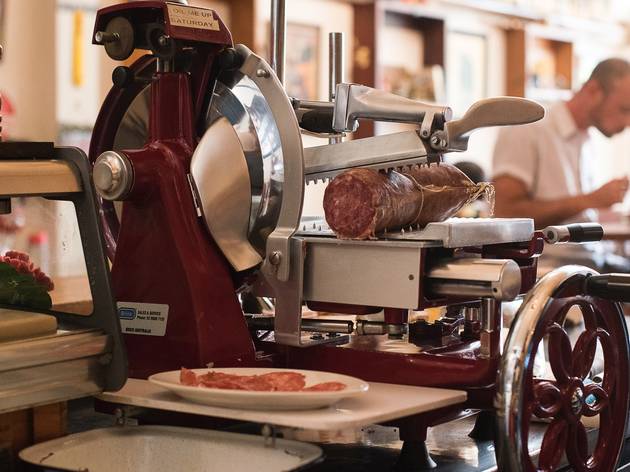 18/20
Photograph: Carmen Zammit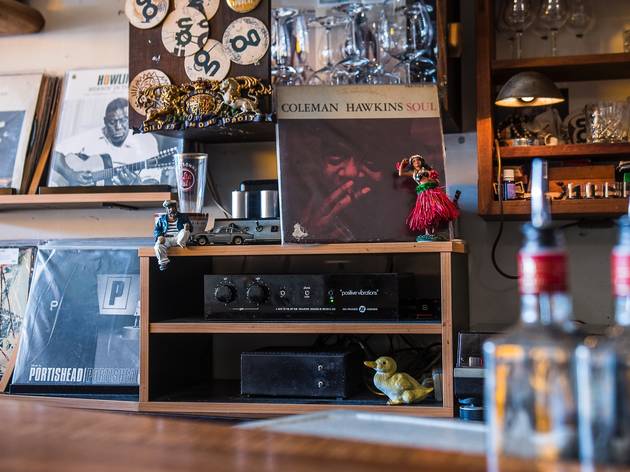 19/20
Photograph: Carmen Zammit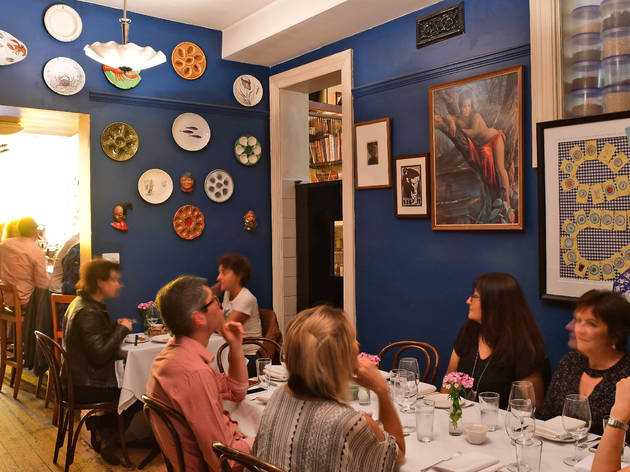 20/20
Photograph: Vince Caligiuri
Time Out says
Wine bars might be appearing on all fronts right now, but Gerald's is the true battle-tested, five-star general
Gerald's Bar has been on the tip of everyone's tongue since it opened in the sleepy suburbs of Carlton North in 2007. They've kept the party going and the booze a-flowin' all these years without bending to anyone's will, which is what makes them the true Legends of the 2018 Time Out Bar Awards.
Gerald's is and always has been bursting with personality: convivial, boisterous, eccentric, but at the same time, utterly approachable with a flawless soundtrack and a poster of a young Michael Caine watching over you. Sure, the wine list is a massive 200 bottles long, with a few bin ends, but the staff are helpful enough to decipher it for you. There are classic bottles from around the world sitting among the new, crazy, skin contact wines the kids are quaffing these days. Here, a handful of reds and whites are picked by the timely few, dictating what will be on by the glass for the next five pours. Spirits are aplenty, and they can mix you up a tonic for what ails you, but don't expect any tricky bartending. Beers are quenchers, so there are no obscure craft brews that require chewing.
The service is always unfussy, but with intent, meaning the busiest nights feel like the best party. The food menu is handwritten on butchers' paper hanging off the ladder behind the bar, thick with Sharpie lines across sold-out items. The kitchen cooks what it feels like with daily changes, meaning one day you could be gnawing on barbecue pork ribs, and the next, cutting into a duck and pistachio terrine. The staples are smallgoods sliced to order, a variety of ever-changing cheeses or piles of white pickled anchovies.
You'll see Gerald (or his right-hand man, Mario), sitting outside on steamy summer nights with a cigarette in hand surrounded by regulars. The neighbourhood celebrates him and the bar as royalty. Gerald's Bar has shaped the way the suburb operates and despite being made for locals, it has become a total destination bar. When you're at Gerald's, time seems to stand still. Long may it endure.
Time Out Awards
2018Legend Award
Details
Best selling Time Out Offers