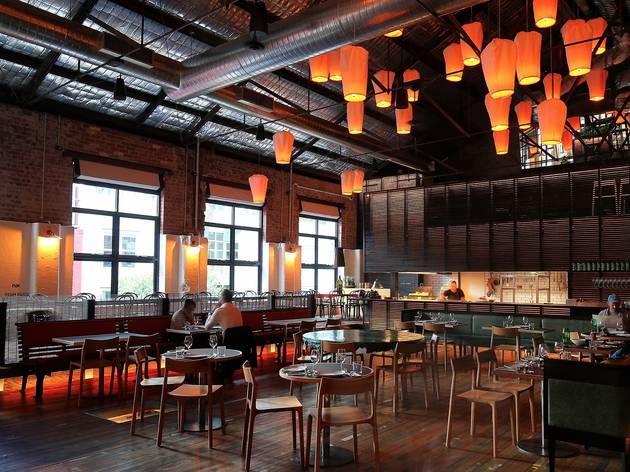 1/3
Photograph: Graham Denholm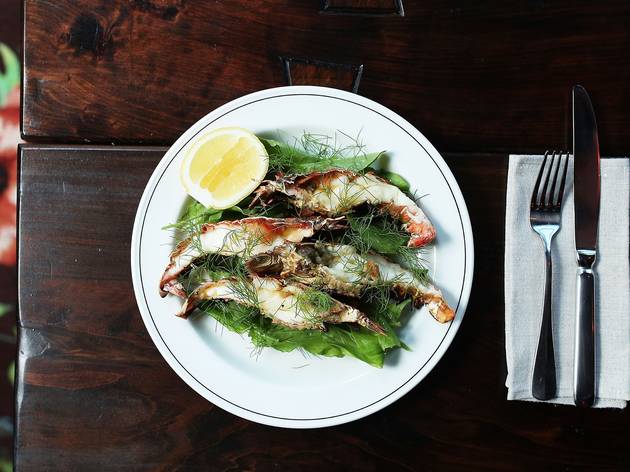 2/3
Photograph: Graham Denholm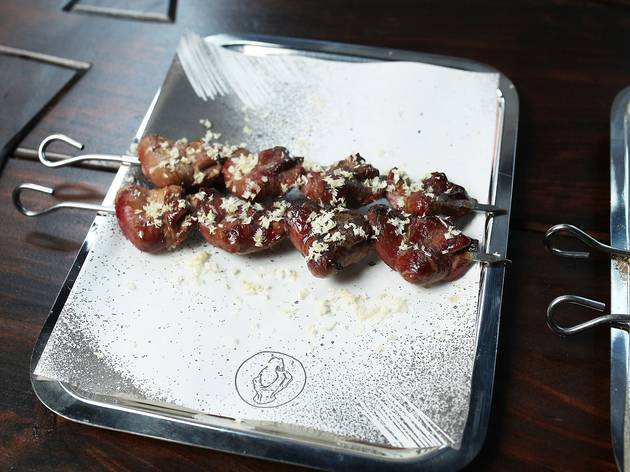 3/3
Photograph: Graham Denholm
Head into Longsong for dinner or drinks in the city
Have you tried Little Bourke Street's spicy new bar and restaurant?
The team who brought us the acclaimed Franklin restaurant in Tasmania crossed the pond in 2017 to bring us Longsong: a swish modern bar sitting pretty above perpetually popular Thai restaurant Longrain. With the bar originally slated to open in 2016, punters had to wait longer than expected to try out the venue, but the wait has proved worth it.
The plucky, leaf-laden loft is regularly filled with people getting knock-off drinks or putting together a dinner from the bar's menu of sticks, plates, sides and larger offerings. If you're here for drinks, avoid spoiling your dinner by grabbing one of Longsong's sticks – skewered morsels of duck heart, Otway mushrooms or baby octopus.
If you're at Longsong for the long run, however, make the most of the menu by bringing a posse and ordering plates to share. There's more than just meat and a single sad vegetarian offering available, with the team in the kitchen putting together a menu that creatively spans meat, fish and vegetables. Grilled calamari splashed with its own ink and garlic is a winner, as is the duck fat-fried flat bread.
Wherever possible the menu champions local, sustainable produce and serves it to highlight the varied drinks list. Longsong serves everything from tapped wine barrels to bespoke spirits. There's a long list of wines, which the bar staff have helpfully grouped based on flavour profile, as well as draught beer, cocktails and spritzes.
Longsong is open Monday to Saturday from 5pm until late.
---
Best selling Time Out Offers