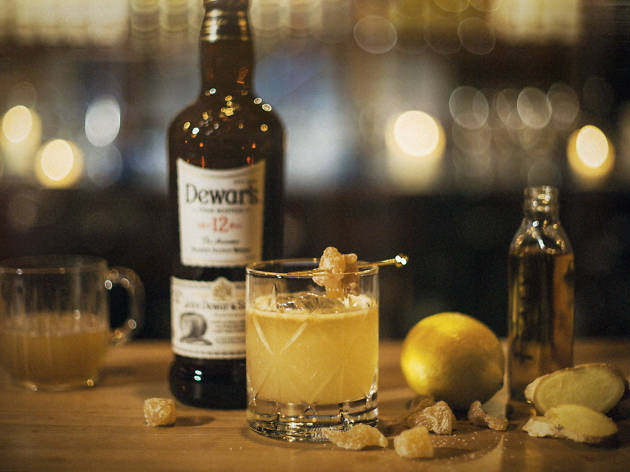 How much do you know about Dewar's Whisky?
Any self-respecting whisky drinker should know the story behind one of the first blended Scotch whiskies
Visit the small town of Aberfeldy in the central highlands of Scotland and you'll witness whisky being made the same way it was in the 1800s. In 1898, John Alexander Dewar built the Aberfeldy Distillery using the Pitilie Burn as the water source for his whisky. In the years to come, John Dewar's sons Tommy and John Jnr created an internationally respected blended Scotch whisky brand, loved by many for the heather- and honey-rich flavours of the single malt whisky that live at the heart of every Dewar's blend.
Today, Dewar's is the world's most awarded blended Scotch whisky and the only blended Scotch to have held a continuous royal warrant since Queen Victoria first awarded it in 1893. While every variety of Dewar's whisky is different, the 12-18 year-old blends have all been married through Dewar's pioneering double ageing system, in which the blended whiskies are transferred to another cask for another few months, giving yet more smoothness.
To try some of these award-winning blends and single malts, The Grace Darling is inviting you to The Dewar's Lock Inn so you can sample the full range of Dewar's whiskies. The tastings will go hand-in-hand with the rare chance to hear cracking stories from Dewar's Whisky Ambassador Squire Andy Wren. There will be live music, good food and fine drams from 7pm until late.
To skip the queue and secure a double pass to the Dewar's Lock Inn, all you need to do is enter using the form below, selecting your preferred session until the cellar is at capacity.
What are you waiting for?
#dewarslockinn @dewars
Best selling Time Out Offers