Knock-off Fridays at Stomping Ground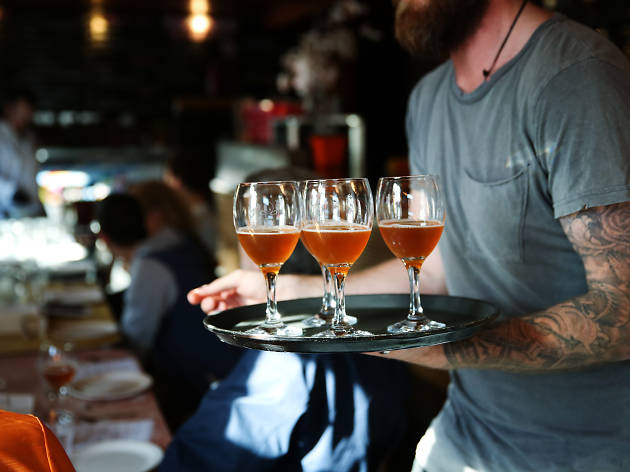 Cheers to the weekend at this new Collingwood brewery
Technically Stomping Ground Brewing Co in Collingwood isn't open yet, but that doesn't mean you can't have a beer there. The Stomping Ground crew couldn't wait to show off the new northside brewery that they decided to pull pints every Friday in July for their Knock-off Fridays.
Each Friday, Stomping Ground will open the bar from 4pm to 10pm and serve up the first batches of their beer, while a Mr Burger food truck serves up delicious burgers. Punters will be able to toast the weekend to Stomping Ground's Gipps St Ale, Leaps and Bounds Helles Lager and One-Eyed IPA, as well as seven other special edition brews that the Collingwood brewery collaborated on with fellow craft brewers.
The brewhouse is already operational, but punters can expect a beer garden and restaurant when this exciting craft addition to Collingwood is fully open.