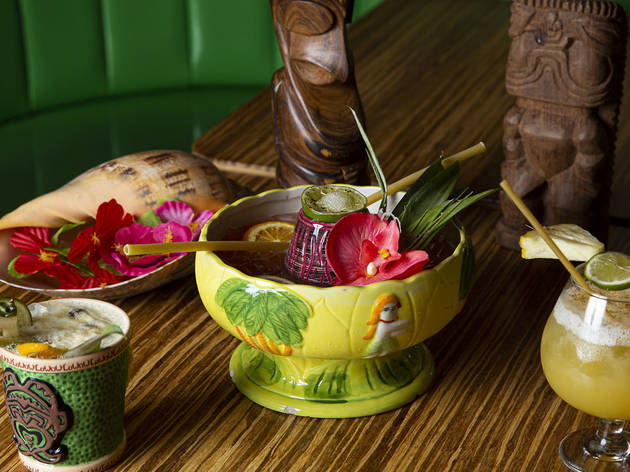 1/22
Photograph: Parker Blain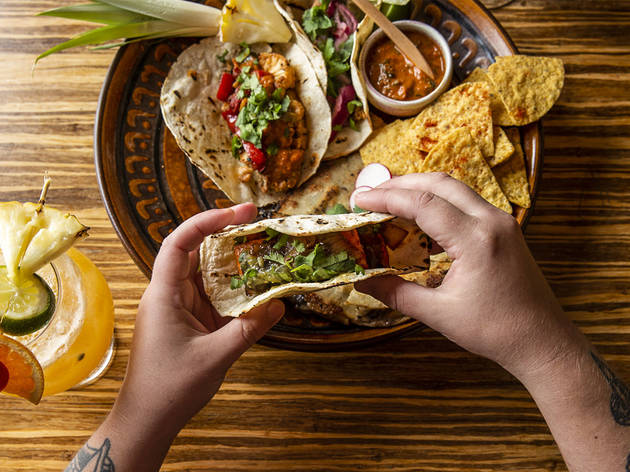 2/22
Photograph: Parker Blain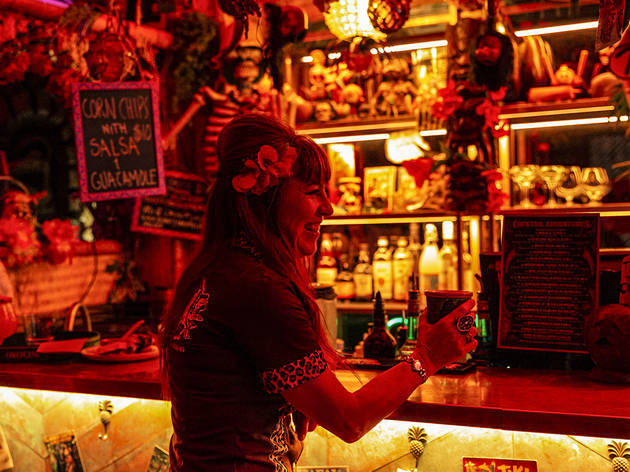 3/22
Photograph: Parker Blain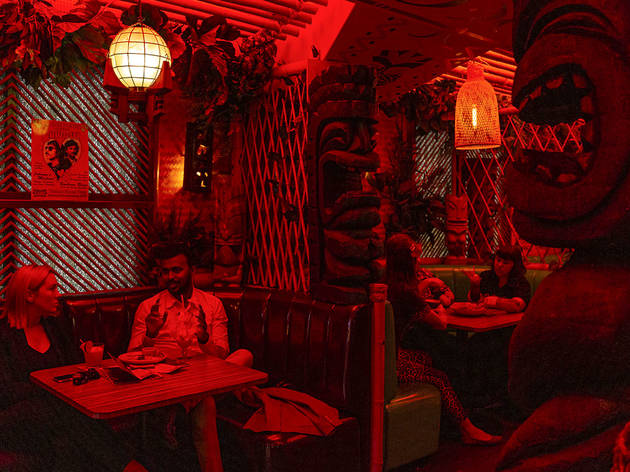 4/22
Photograph: Parker Blain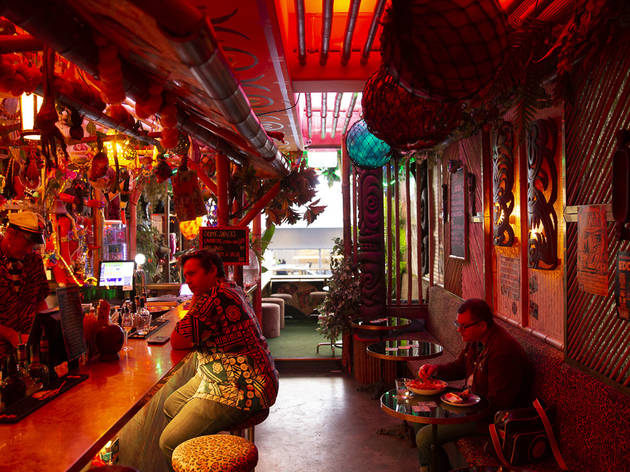 5/22
Photograph: Parker Blain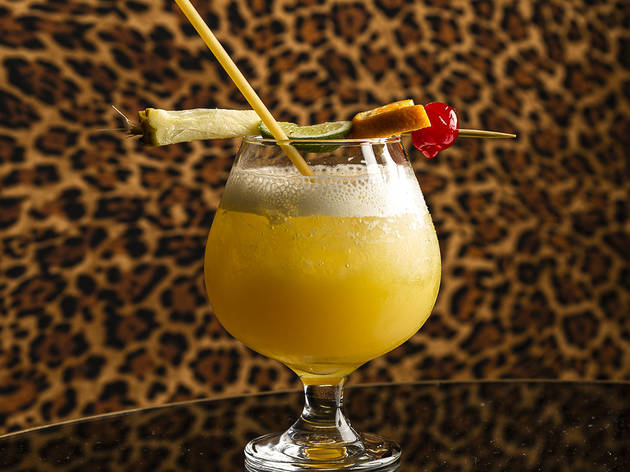 6/22
Photograph: Parker Blain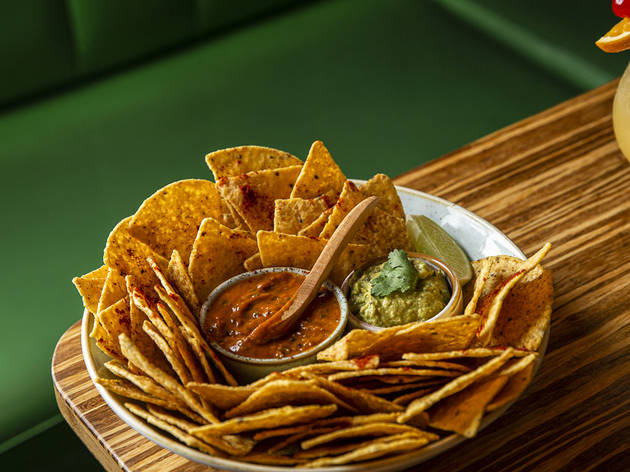 7/22
Photograph: Parker Blain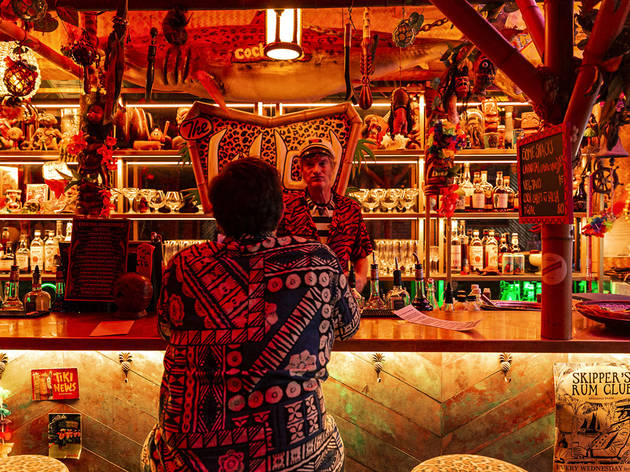 8/22
Photograph: Parker Blain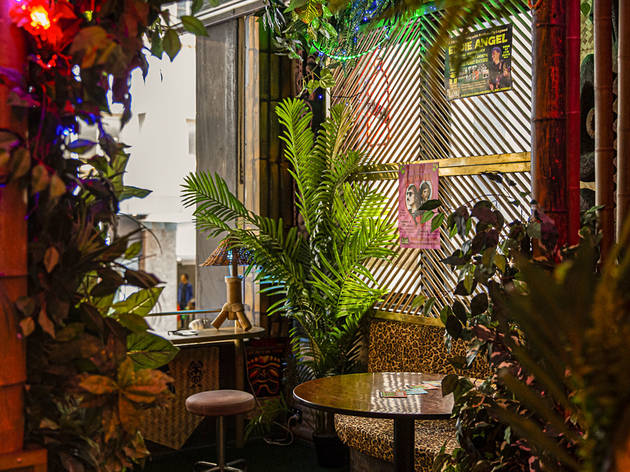 9/22
Photograph: Parker Blain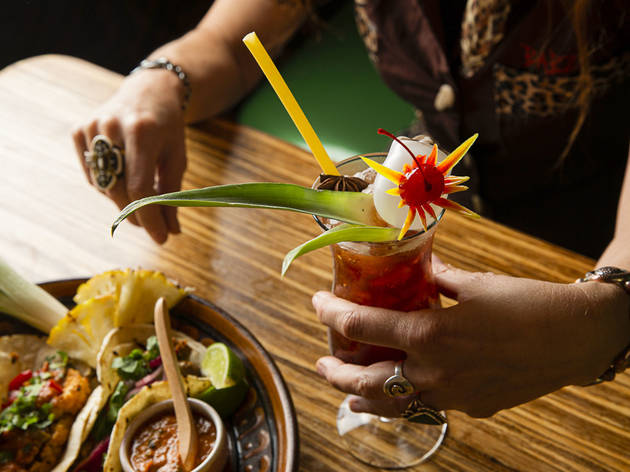 10/22
Photograph: Parker Blain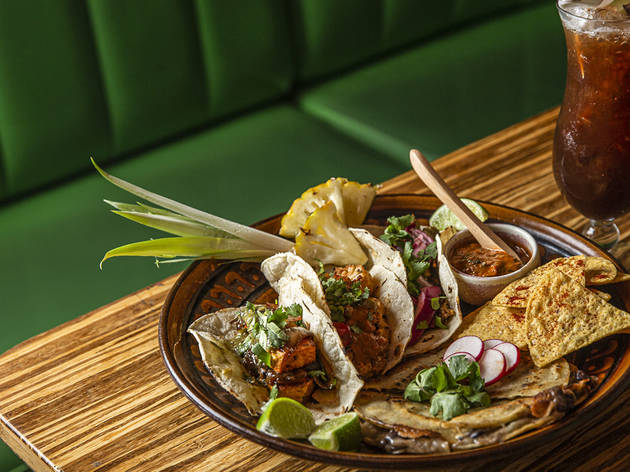 11/22
Photograph: Parker Blain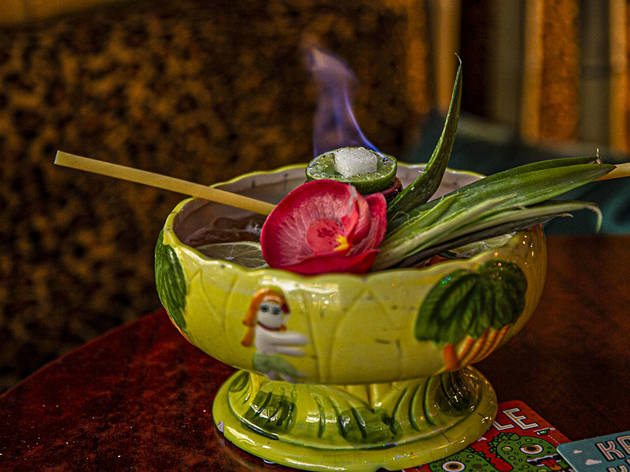 12/22
Photograph: Parker Blain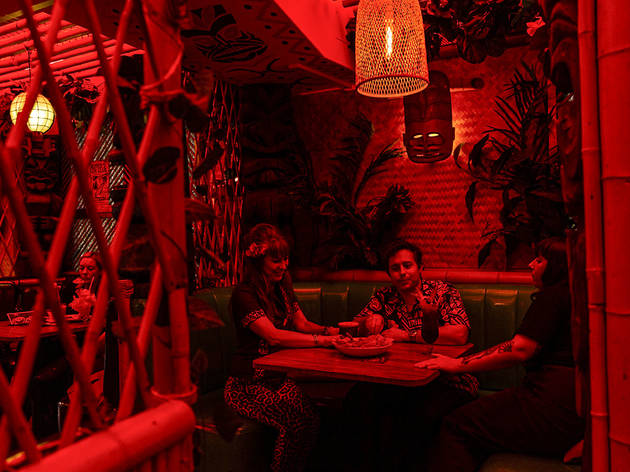 13/22
Photograph: Parker Blain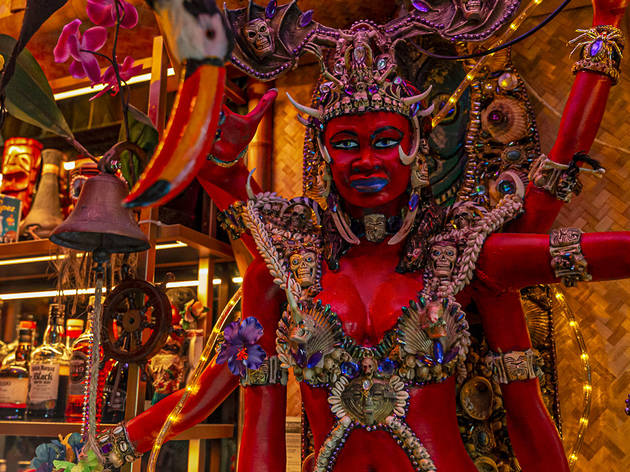 14/22
Photograph: Parker Blain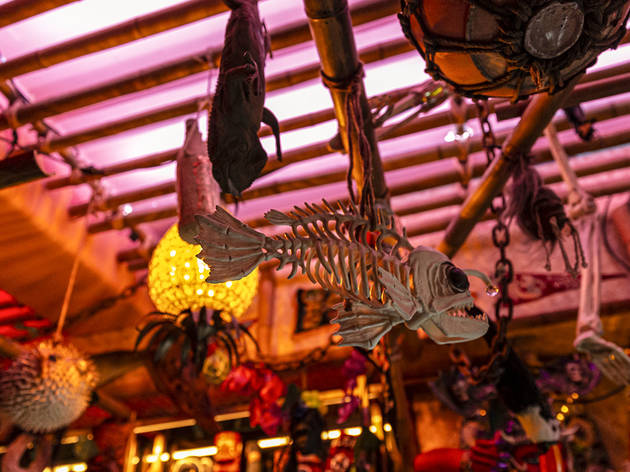 15/22
Photograph: Parker Blain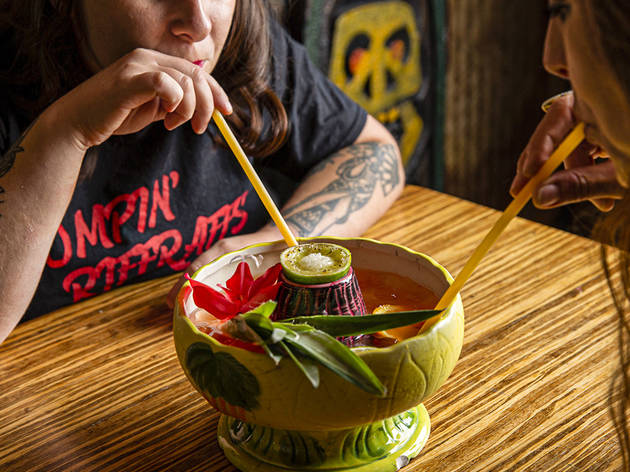 16/22
Photograph: Parker Blain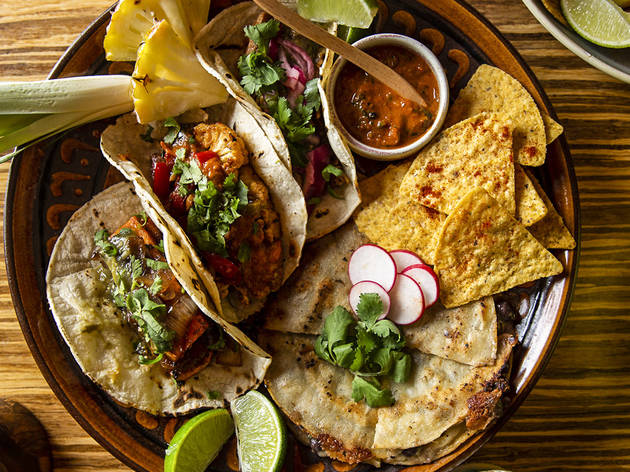 17/22
Photograph: Parker Blain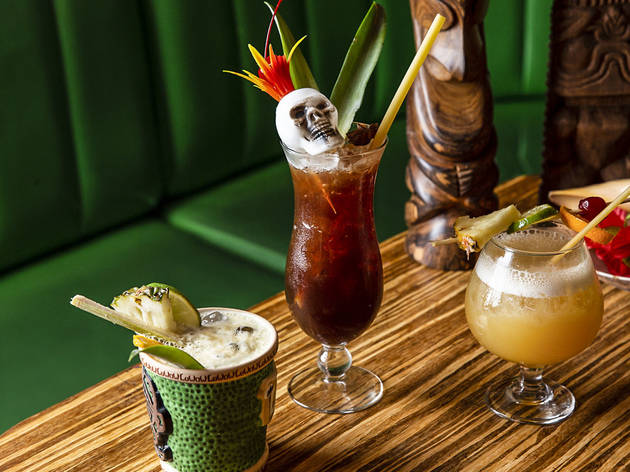 18/22
Photograph: Parker Blain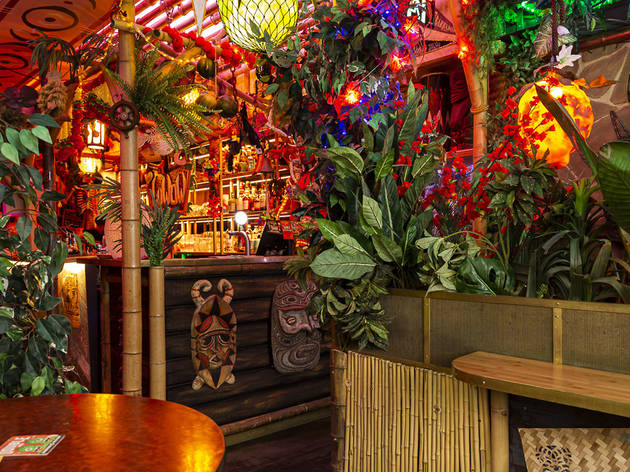 19/22
Photograph: Parker Blain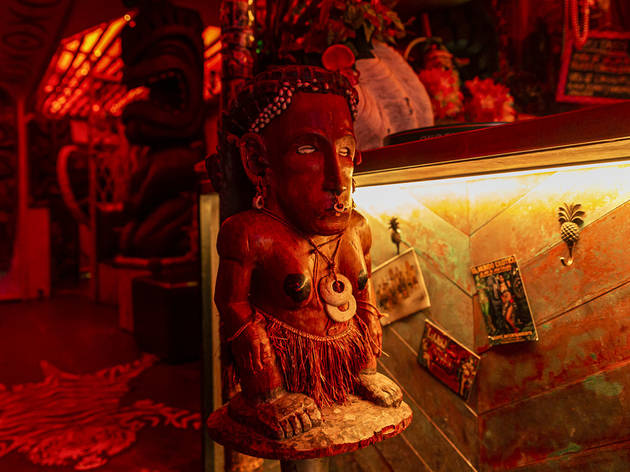 20/22
Photograph: Parker Blain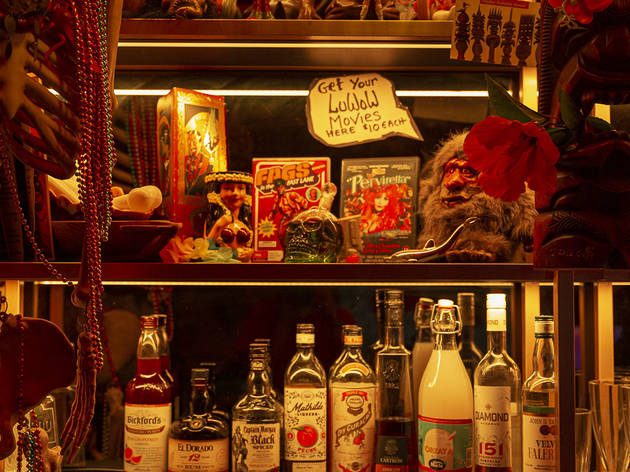 21/22
Photograph: Parker Blain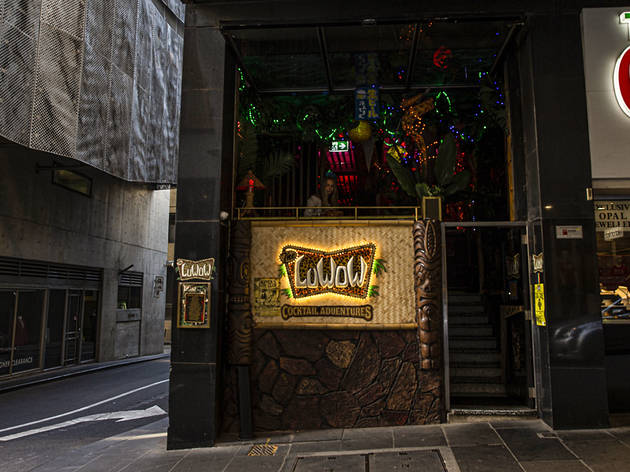 22/22
Photograph: Parker Blain
Time Out says
Tropical fun rises from the dead with LuWoW's permanent CBD venue
If you were hanging around Fitzroy in the mid-aughts, you may remember the tiki-themed bar/nightclub that was LuWoW, which closed in 2016. The tropical-kitsch venue rose from the dead in much smaller digs in the CBD in 2019. The new LuWoW is small and intimate, but lined with bamboo and still cluttered with Halloween exotica like the set of a 1960s Tarzan movie, it's very much a version of the original.
On arrival, we're greeted by a friendly host with a beehive hairdo, heavy winged eyeliner and a tropical print dress, who leads us to a booth overshadowed by huge totem poles. A lifelike plastic python stares through less-lifelike plastic foliage, and everything is bathed in soft red light like a James Bond sex scene.
The drinks list is 100 per cent tropical fun, with all the tiki hits like Mai Tais, Zombies and Painkillers playing lead. That Painkiller is ultra-sweet and creamy with coconut and dark rum, and the Zombie is also sticky sweet with baking spices, tasting a bit like a Christmas-scented candle from Bed Bath N' Table. Balanced it ain't, but it lives up to its reputation of packing a boozy punch. Here that booze is high quality, with premium rums like Plantation and five-year-old Demerara the base for most drinks. If you prefer to drink your rum neat, the "Skipper's Rum Club" every Wednesday means steep discounts on the whole back bar.
For something a bit less sugary, grab a Waku Aku. This lighter, gin-based drink is still full of tropical fun, with mint, pineapple, agave syrup and lime, and it comes in a tiki glass wrapped in plastic Mardi Gras beads. Or just order up a ceramic boat full of Fogcutter (all the booze, all the juice and a bit of sherry) to share with your crew. There's also a list of low- and no-alcohol alternatives so you can get your tiki on without the booze, and you can buy mugs to take home, too.
When we visited, LuWoW was between chefs, but in the meantime, you can get a small pile of corn chips served with house-made salsas for $10 to help you soak up all that rum.

The original tiki bars of mid-20th-century Los Angeles were (and in some cases still are) much like LuWoW: Dark, tiny venues crammed with tropical kitsch serving sugary cocktails in silly glasses with silly names. It was – and is – pure, escapist fun. LuWoW does more than pay homage to this most American of drinking cultures; it recreates it right here in Melbourne, and with a refreshing lack of pretention. So while it's not the raucous tropical party place it was back in Fitzroy, or the home of the "best" tropical cocktails in Melbourne, if you want a bit of silly fun to make you forget you ever set foot in an office building, or just an excuse to bust out your best Hawaiian shirt and use up all your hairspray, LuWoW is just right.
Details
Address:
212 Little Collins Street
Melbourne
Melbourne
3000

Contact:
Opening hours:
Mon-Wed 4pm-11pm; Thu 4pm-midnight; Fri, Sat 4pm-1am
Best selling Time Out Offers