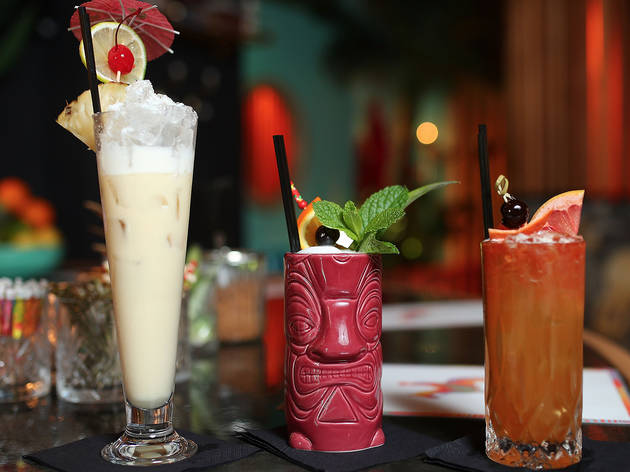 Melbourne's weirdest drinking experiences
Want a drink? Want a drink that may or may not be served in a test tube, in a tiki mug or by a bartender straight out of Cold War-era Berlin? Right this way, adventure-seekers...
Melbourne is home to plenty of tiny laneway bars and hidden bars, but here, we're celebrating the watering holes that are more than a little left of centre. Some are fun and whacky and others are so high-concept that they're verging on immersive theatre. All of them provide drinking experiences that you won't find anywhere else.
Weirdest drinking experiences
More left-field drinking ideas
Consider this list a scavenger hunt of Melbourne's most interesting tucked away bars, and remember where they are for next time.