Made in Melbourne: Starward Whisky
What does it take to create a successful craft whisky label in Melbourne? We ask David Vitale, founder of an inner-city whisky distillery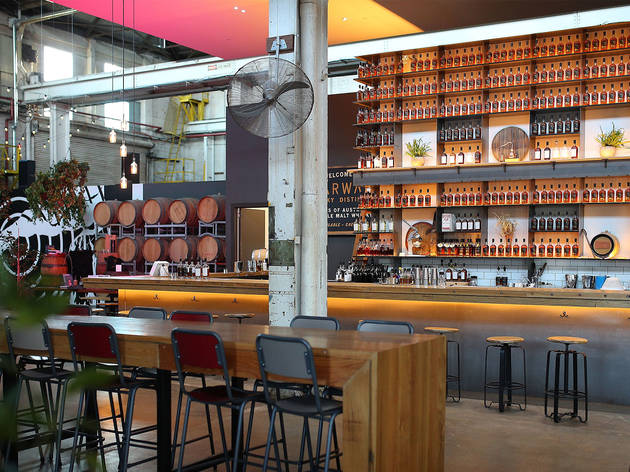 1/5
Photograph: Graham Denholm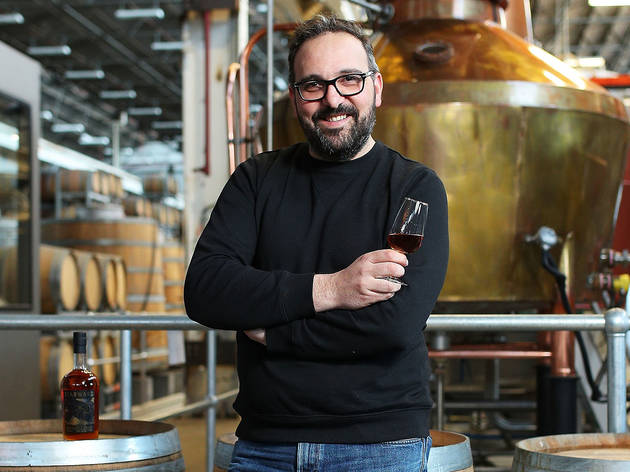 2/5
Photograph: Graham Denholm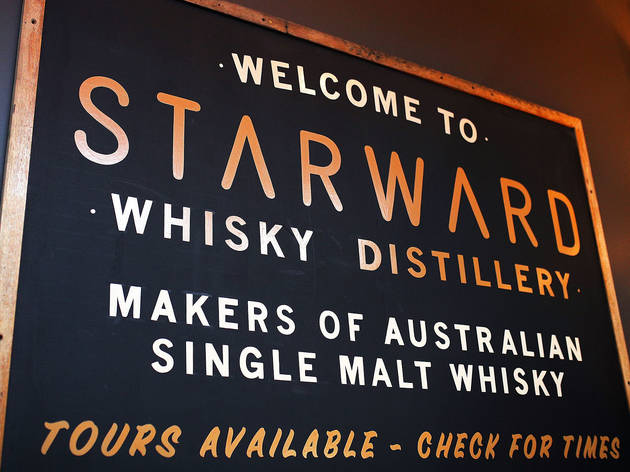 3/5
Photograph: Graham Denholm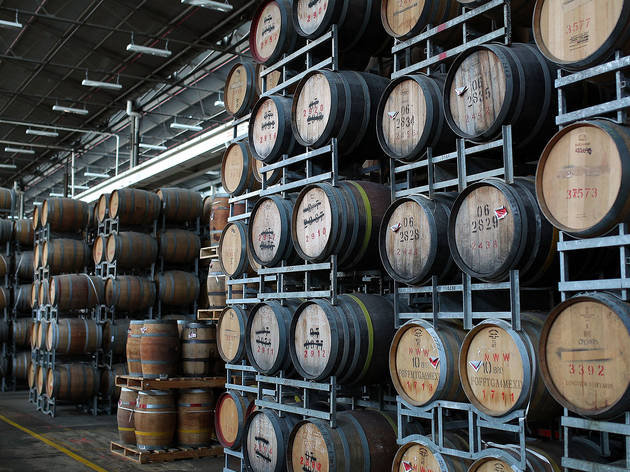 4/5
Photograph: Graham Denholm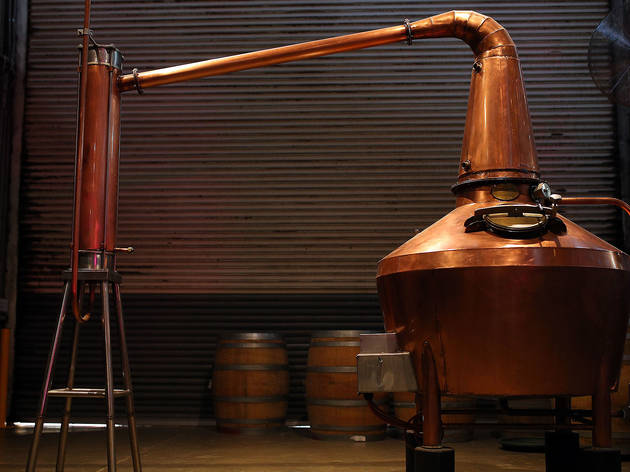 5/5
Photograph: Graham Denholm
In recent years, more and more Australian spirits are popping up in bars and bottle shops. Victorian brands like Starward Whisky and Four Pillars Gin are making drinking hyper-local tipples cool, and they're catching the attention of wholesalers and bartenders overseas. For a whisky brand that's that's putting Australia's craft whisky scene on the map, Starward Whisky's Port Melbourne distillery – located 15 minutes away from the CBD – is not as showy as you'd expect it to be. The exterior looks like any of the neighbouring industrial warehouses, and it's not until you go inside that you'll see a timber bar lined with Starward bottles and the brass distillers in the background. This is where all Starward's whiskies are made, from distilling to labelling.
Whisky-making is a craft that normally takes patience, but Starward founder David Vitale is lucky that making whisky in Melbourne takes a fraction of the time it takes to make whisky in Scottish Isles or Ireland, where it can take ten years for a bottle to be ready to drink. "We say that ours are the hardest working barrels in the world," Vitale says. "The four-seasons-in-a-day climate that we have in Melbourne means that our whiskies don't need as much time to mature, compared to the whiskies that come out of Scotland. It's all about the flavour for us at the end of the day."
Every day around 2,500 bottles' worth of whisky is produced. Australian barley is soaked, mashed, fermented and distilled. After that, it takes just three years of ageing in barrels before it's ready to be bottled and sold. The Starward Wine Cask and Solera single malts, the label's popular core range, are recognisable for their rich amber colour. The Wine Cask whisky has notes of red berries and raisins from being matured in red wine barrels, while the Solera's smooth qualities are due to the ageing process in Australian Apera sherry barrels.
Vitale, who started Starward in 2004, adds that Melbourne's restaurant and bar scene has been vital to getting the word on local spirits out to the average drinker. "We've got lots of great bartenders who are happy to try us out. As long as the products check out, we've got converted fans who are happy to serve Starward to their customers. It also speaks to Melbourne's consumers, who are happy to try different things like pairing whisky with food. The overall effect is that whisky has become more accessible."
While Vitale has grand plans to take Starward to the UK and the USA, he plans to keep every aspect of the production as local as possible. The barley used to make the whisky comes from Victoria and South Australia, and the barrels for the Wine Cask whisky come from Yarra Valley wineries.
Vitale says the one thing aspiring distillers need to launch a successful product is: "Belief. You've gotta believe in what you're doing, because if you're doubting what you do, it just makes it that much harder for other people to buy into your idea.
What I wish I knew from the start: "You should also know that it will cost you more than you think. When you start your business, plan out your budget and add a contingency, then double it."
Starward Whisky's full range can be found on their website.
Where to drink whisky around the city
Melbourne's bar scene continues to be the envy of the nation, and our late-night credentials only get stronger with every new opening. Here is Melbourne viewed through the bottom of a glass: from its world-beating cocktail lounges to its down-and-divey saloons.
More local makers
Melbourne is a city that likes to keep things local. Its designers, entrepreneurs and makers take pride in creating anything from furniture to top-shelf whiskies within city limits. So what is it that makes the city an incubator for all things locally made? We ask the people who have successfully made the most of everything Melbourne's offered to them.