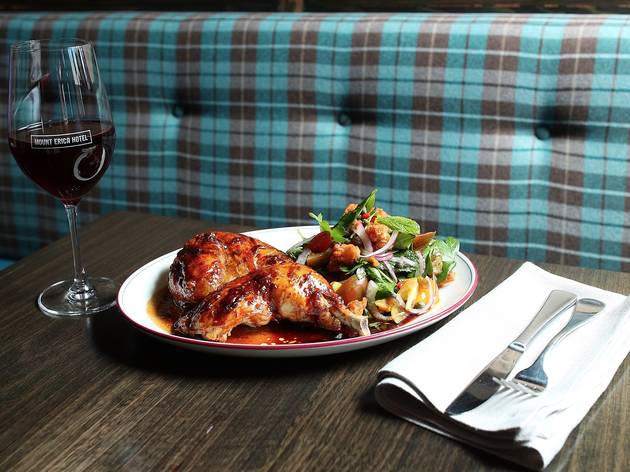 1/14
Photograph: Graham Denholm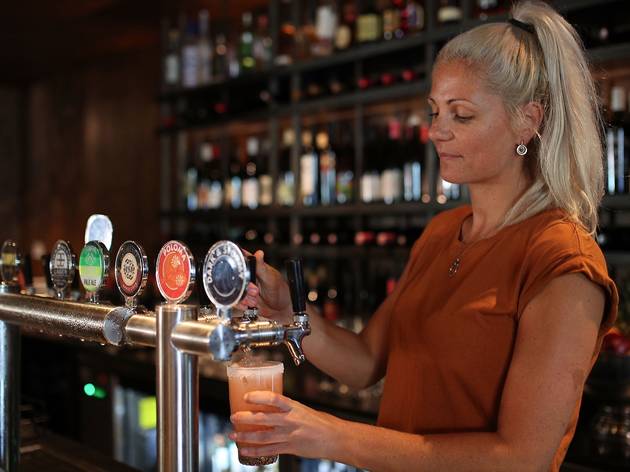 2/14
Photograph: Graham Denholm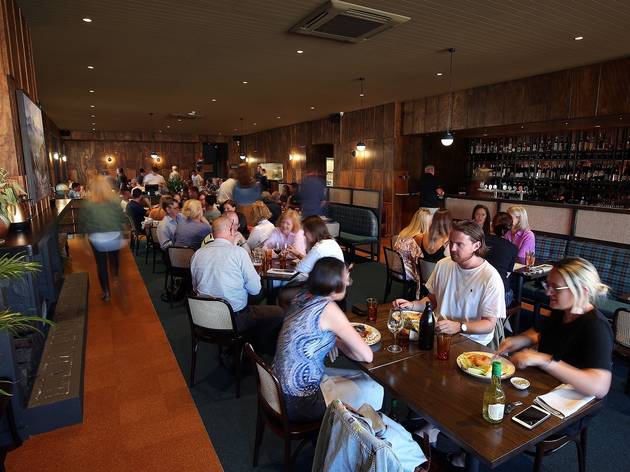 3/14
Photograph: Graham Denholm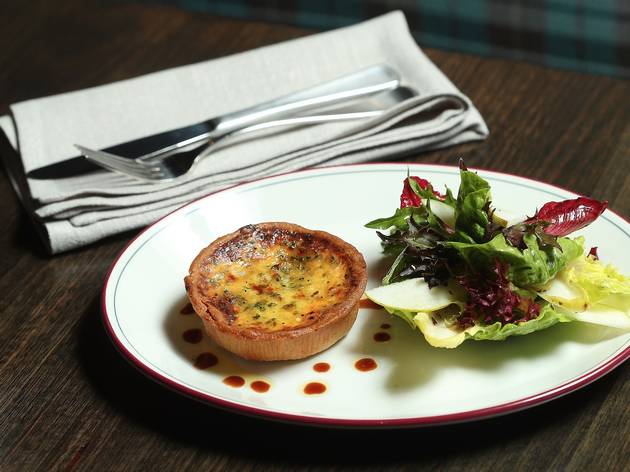 4/14
Photograph: Graham Denholm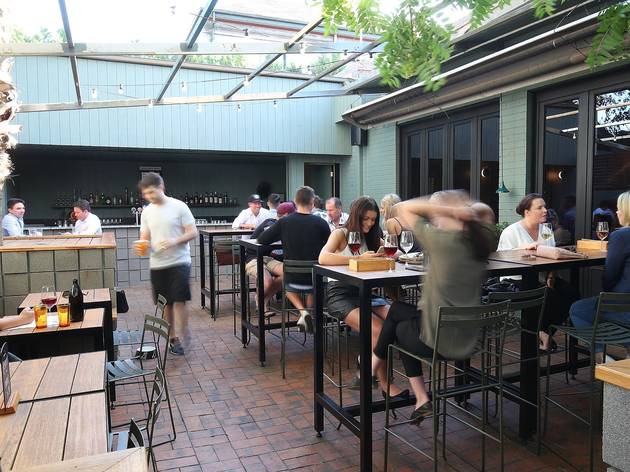 5/14
Photograph: Graham Denholm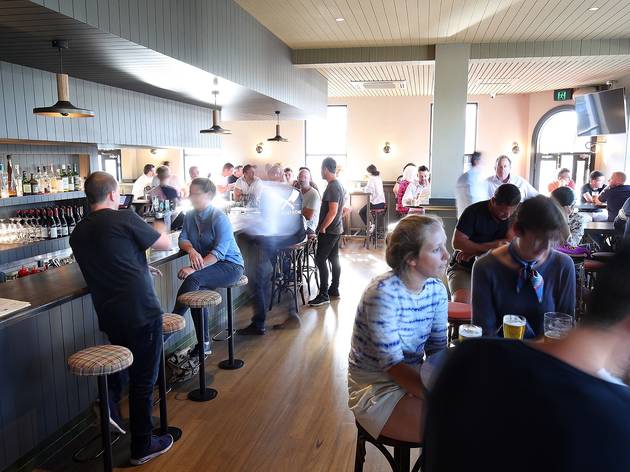 6/14
Photograph: Graham Denholm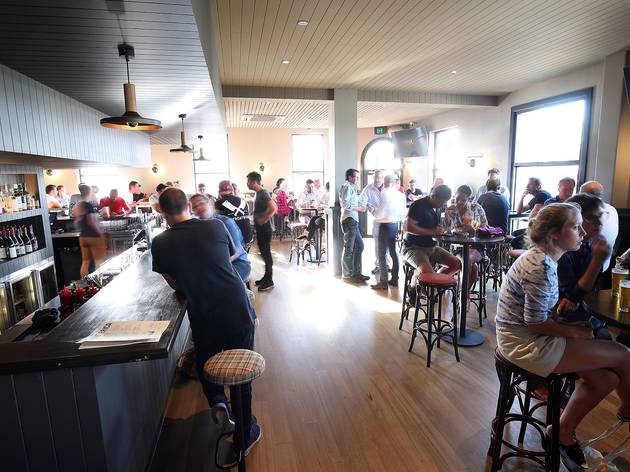 7/14
Photograph: Graham Denholm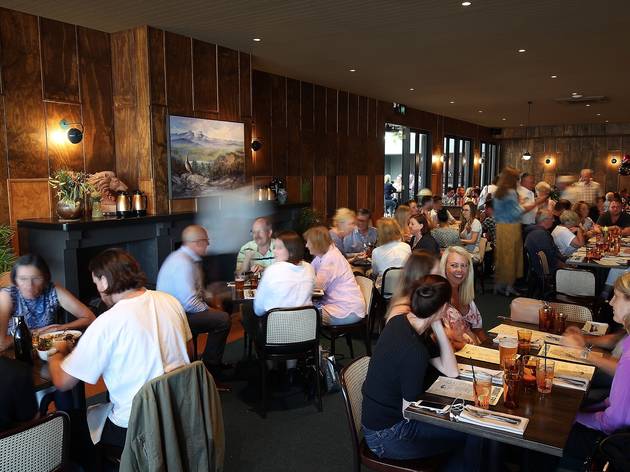 8/14
Photograph: Graham Denholm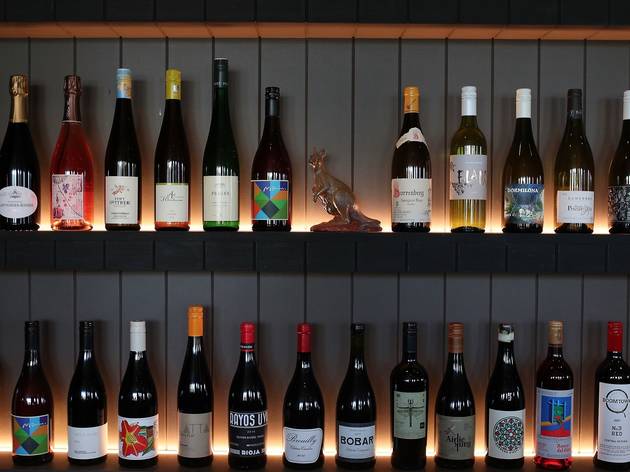 9/14
Photograph: Graham Denholm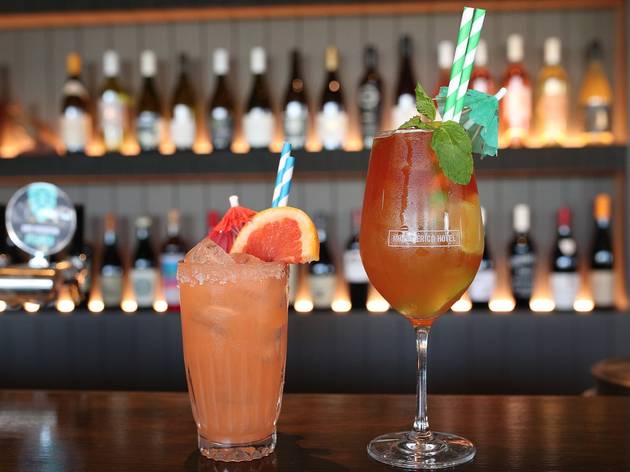 10/14
Photograph: Graham Denholm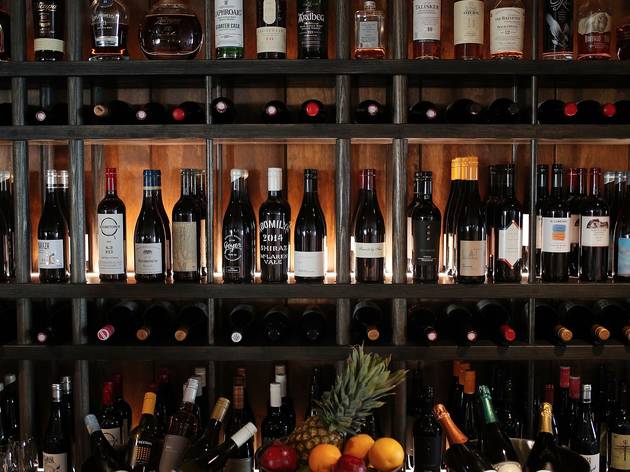 11/14
Photograph: Graham Denholm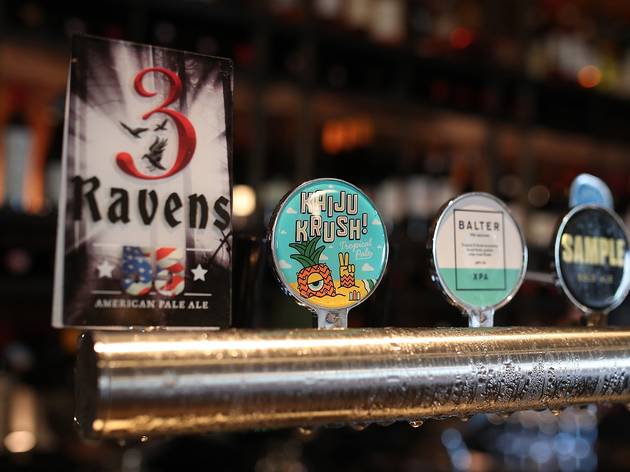 12/14
Photograph: Graham Denholm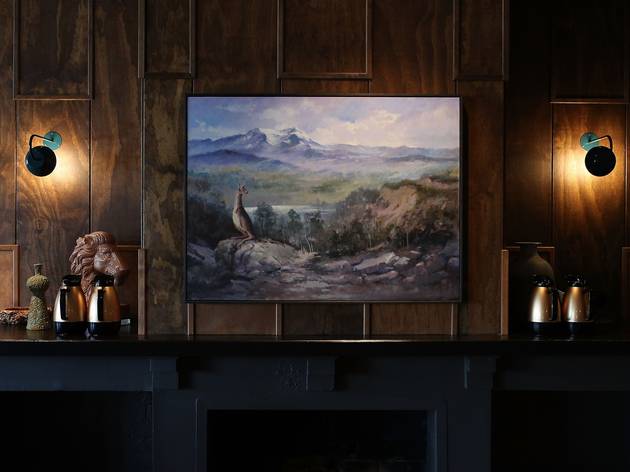 13/14
Photograph: Graham Denholm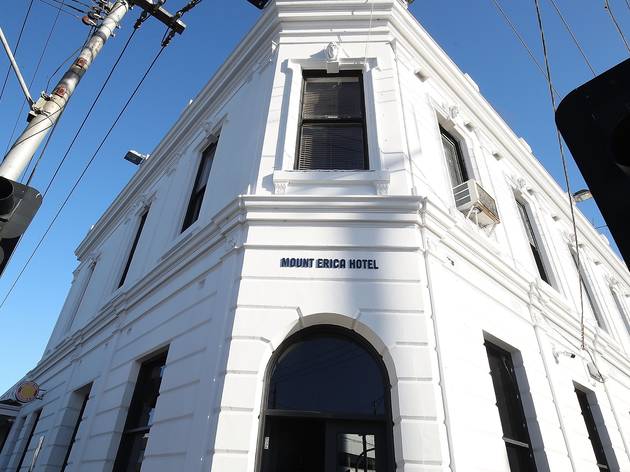 14/14
Photograph: Graham Denholm
Time Out says
It's a suburban beer barn that you actually want to hang out in
The Mount Erica Hotel is huge.The newly renovated current incarnation of this pub is a collaboration between the Marquis of Lorne crew and chef/owner Sean Donovan of the Fitzroy Town Hall Hotel. But unlike its cosy siblings north side, this place is the kind of outer suburban barn designed to hold and service hundreds of people at a time. And surprisingly every one of those hundreds is being served well, and with food and drink of a quality rarely seen in venues this size.
The massive L-shaped public bar is filled with high tables, but there's still meters to spare between them and the bar. Around the other side, a huge and beautifully appointed dining room clad in wood panelling looks out over a big courtyard. On a Saturday night, it's loud, too. The 70s & 80s rock soundtrack is turned up high, and the booming voices of big groups of mates bounce off the walls.
While this is far from your charming local, it's really good fun. The blokes behind the bar banter with patrons on their way to inebriation with humour and patience, and floor staff snap photos for groups of ladies, arms linked and sporting Instagram grins. There are TVs all around the room, but tonight the rugby's only on one, and the sound is down. We're guessing they'll be up and running for important matches throughout the year, but they're clearly not aiming for a sports pub reputation.
At first glance, beers on tap seem to keep it approachable with Carlton Draft, Mornington Lager and Sample Golden. But a closer look shows the Marquis of Lorne influence with 8-wired Semi-Conductor IPA and a salty/sour grapefruit gose from Sierra Nevada that's a summer smasher with plenty of intrigue. The wine list is also a highlight: there are reasonable glasses and heaps of bottles to choose from without being overwhelming. Top of the list is a delicious gruner from Wachau that's all funk and texture. You can get stuck into grower-producer Champagne by the glass or stick with inexpensive Aussie prosecco; dive into a $110 bottle of Bannochburn pinot noir, or drink sauv blanc from Loir for $10 a glass. They've even got Espresso martinis, Palomas and Dark & Stormys on tap – now this is how you keep the masses watered at speed.
As you'd expect from Chef Donovan, the food is ace. A half roast chook is only $25 on weekends and comes sticky sweet with pan juices plus a bread and tomato salad; a blue cheese and leek tart of remarkable fluffiness arrives in a super flaky pastry with a salad of endive, radicchio and apple on the side. This is the kind of sharp, simple cooking that defines Donovan's style, driven by classical technique and fresh ingredients.
Mt. Erica is doing something few have managed to pull off: it's both a fun place to smash CC & dry with the lads, or to drink and eat really well no matter the size of your group. It'd be easy for these guys to grab a big commercial beer contract, stick a parma on the menu and be done with it. But this pub respects its clientele, and wants to give them the beer, food, wine and service they deserve.
Details
Best selling Time Out Offers