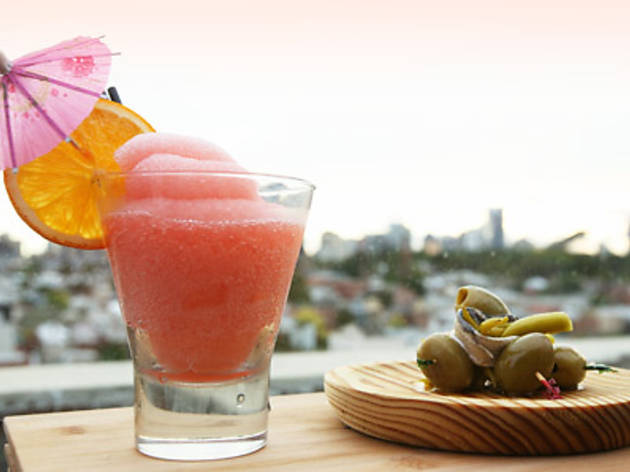 1/15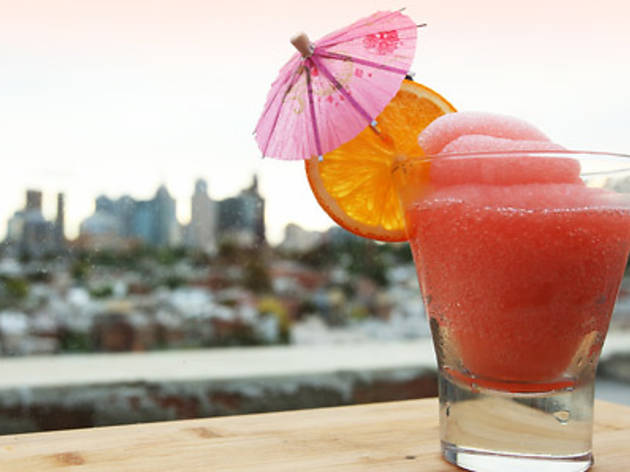 2/15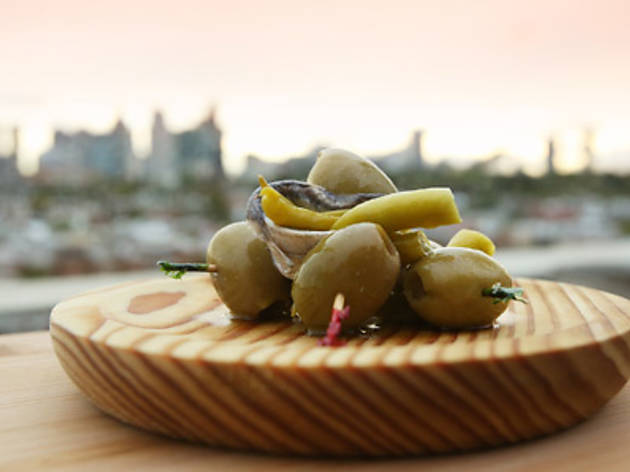 3/15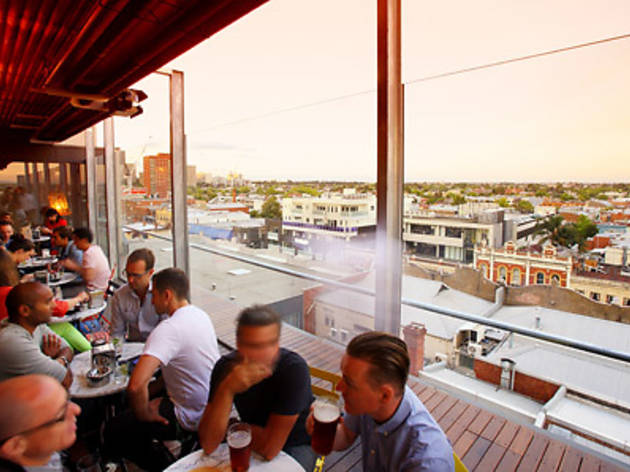 4/15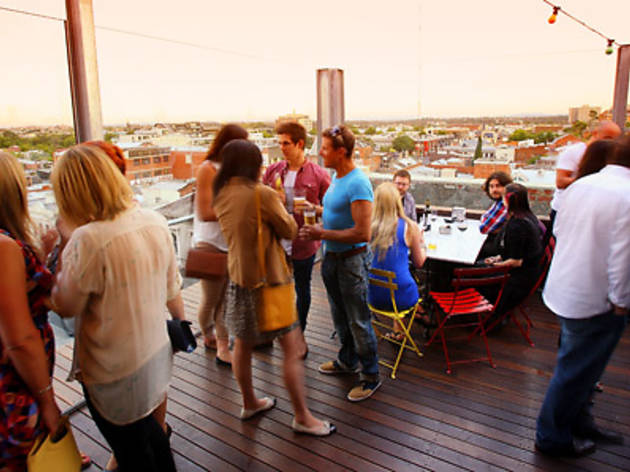 5/15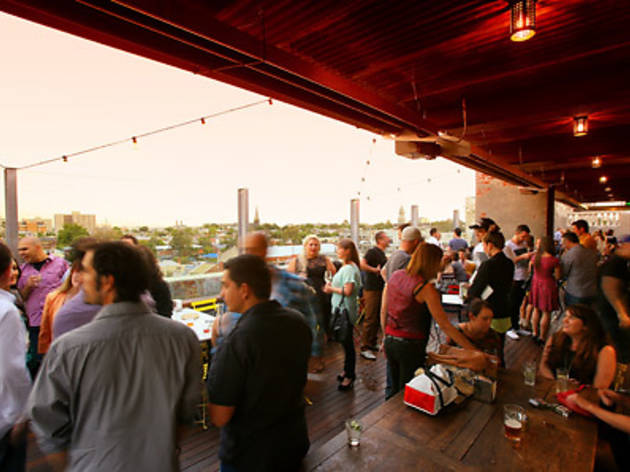 6/15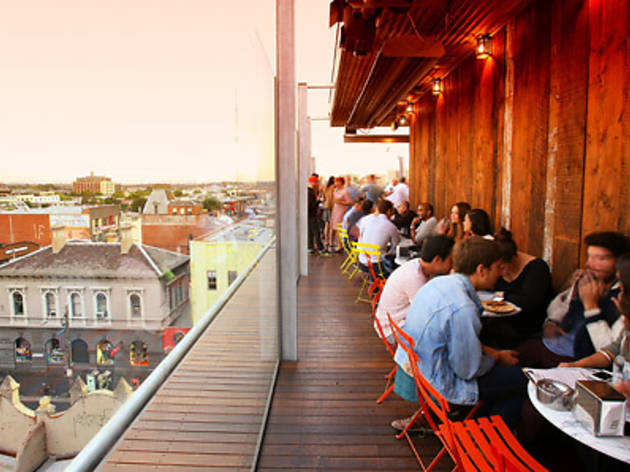 7/15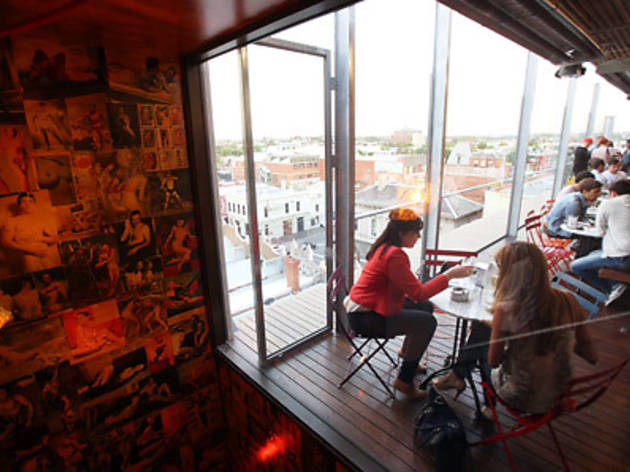 8/15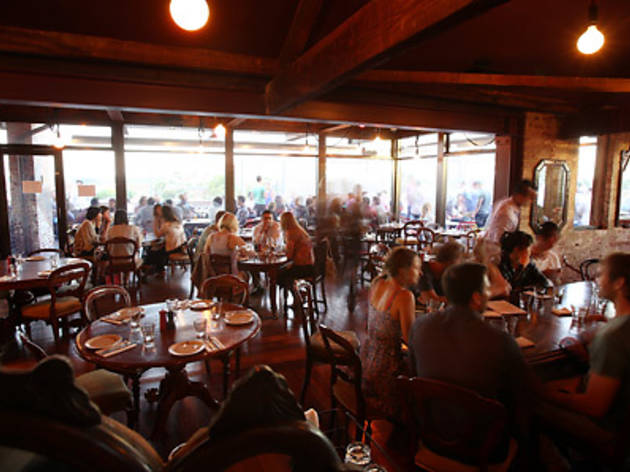 9/15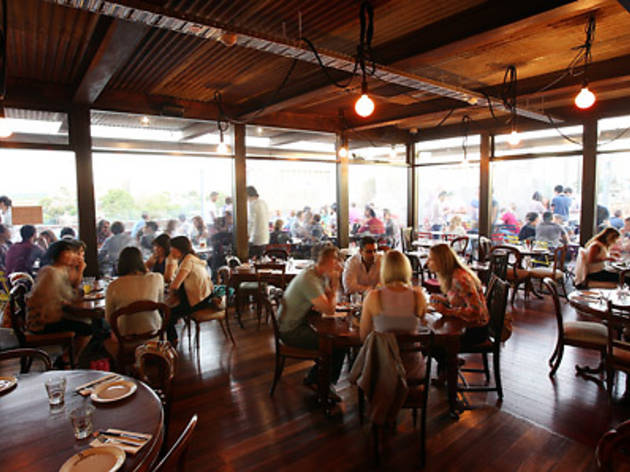 10/15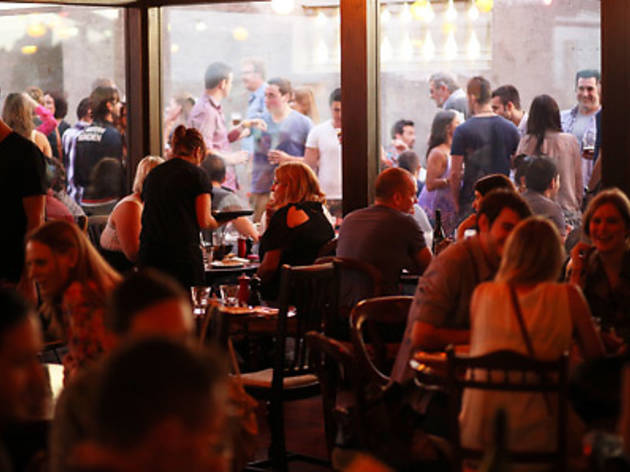 11/15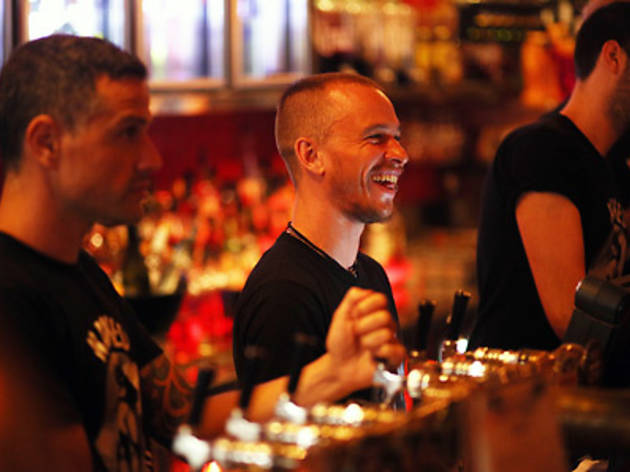 12/15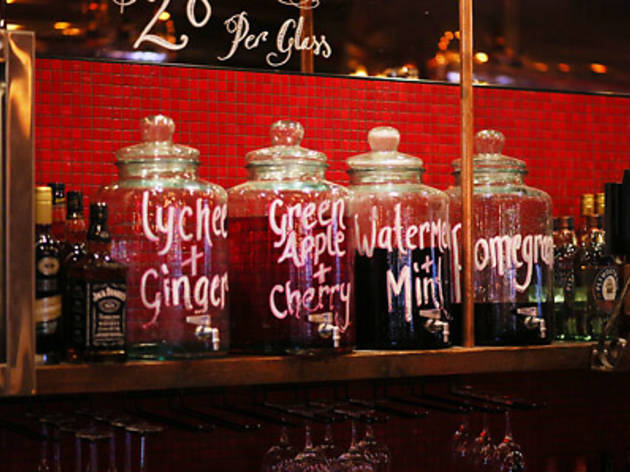 13/15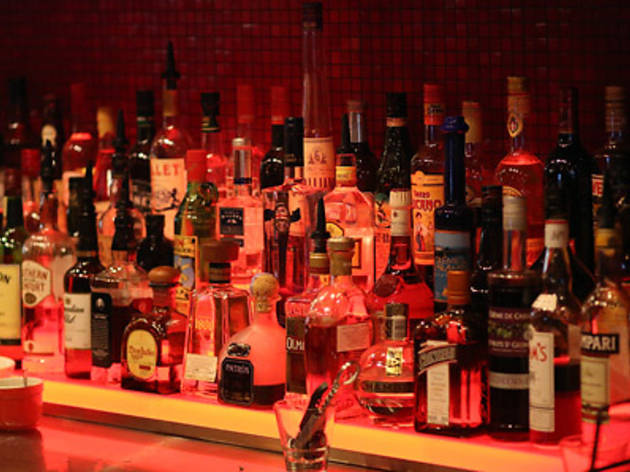 14/15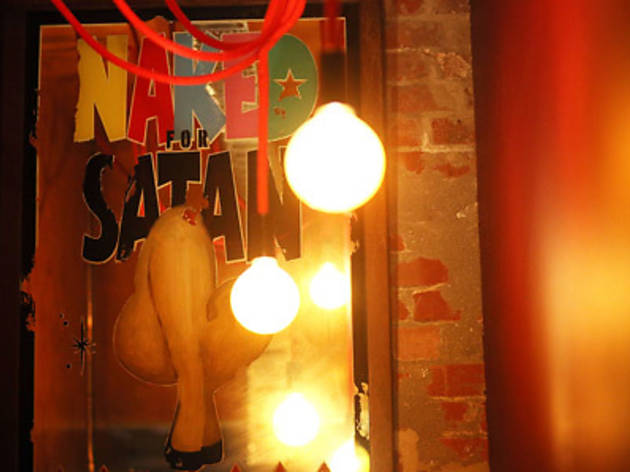 15/15
Go sight-seeing with drink in hand
Naked in the Sky is the new restaurant and rooftop bar crowning Naked for Satan – Fitzroy's bright and brassy house of flavoured vodkas and cheap pintxos (small snacks on bread – drinking fodder of Basque country, Spain).
There's one hell of a view. It's been the "ZOMG!" topic of summer and for good reason. From that wraparound deck, you can see the city, the Dandenongs – possibly even a rogue Fitzroy resident's boob.
In fact it's so arresting that you'd likely put this place on your summer drinking list even if they were serving nothing but warm tinnies. On the contrary, they've created a list aimed at everybody ever. There's the hoppy, grassy slap of an Itchy Green Pants craft beer and the toothache in a glass that is a jug of kalimotxo – that's red wine and Coke: official party punch of Spanish teens. You can get a simple sauvignon blanc or a glass of txakoli too – a dry Spanish white, good for sunny days. So Basque!
Many of the staff here are young and green, (read: take your Manhattan order to Black Pearl down the road), but they can crack open a Moritz beer and dispense a bitter sweet and boozy slushie of sparkling grapefruit and vodka just fine.
Think of this as the Siglo of Fitzroy without so many single malts – somewhere to go when you want a great view, anything cold and a guaranteed scene.
The wide catch-net has done its job. On a sunny afternoon, everyone is here. From hipsters and suits, to dollybirds and an older crowd who know precisely what-goes-with-that at Sussan.
There's a restaurant, roped off inside where it's all dark woods, smoke distressed mirrors, and rust-hued corrugated iron panels. They're serving heavier dishes with that same Basque kick. But the wins for us are all on the bar menu (hello just-so-crazy-it-works salt cod slider – a mild enough and crumbed-and-fried enough patty to fall on the right side of tasty with mayo' and lettuce thrown in), and being stuck inside simply isn't as pleasant as being on deck twixt bright metal chairs and party lights.
Go crisp battered green pepper poppers filled with tomato-bound (slightly unidentifiable) crab, crunchy crumbed eggplant batons, and the classic Gilda: an olive, white anchovy and pickled pepper impaled on a toothpick.
Bottoms up.
Venue name:
Naked in the Sky
Contact:
Address:
Naked For Satan, Rooftop
285 Brunswick St
Fitzroy
3054

Opening hours:
Sun-Thur noon-midnight; Fri-Sat noon-1am