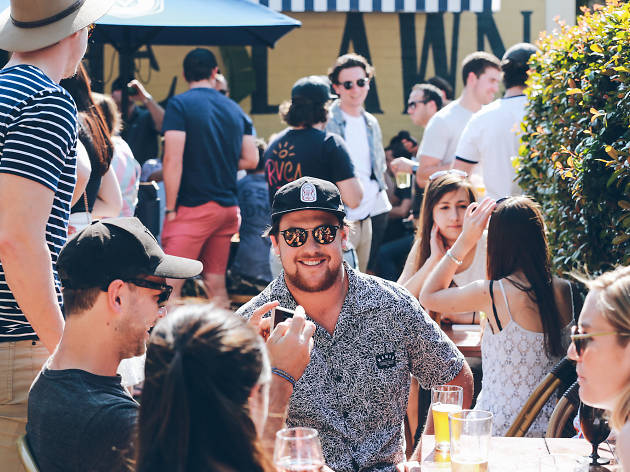 Try blind dating at the pub
Forget Tinder, the dancefloor or any old bar – it's time to find love on the lawn at the College Lawn Hotel.
Singles on the Lawn will be returning this February, only this time it's blind dates all round. From 1-6pm Joey Snow will host a massive blind date party where you and some singles can mingle with facepainting, photo booths, live music, $15 Epsresso Martinis an $20 jugs of cocktails. Nothing helps break the ice like being a good sharer.
To get amongst the fun and guaratneed banter RSVP, and they recommend turning up early to guarantee your spot.