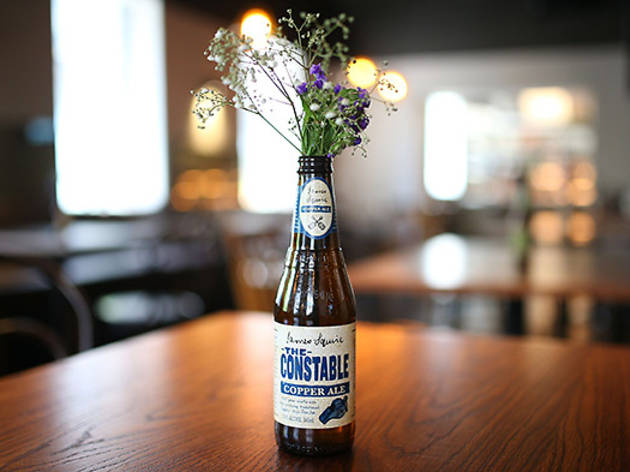 1/19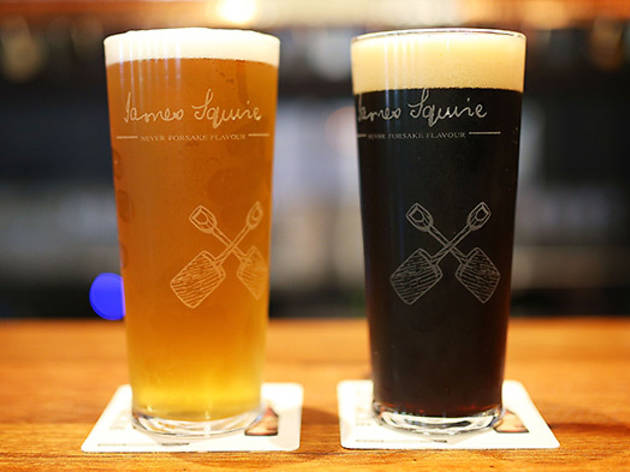 2/19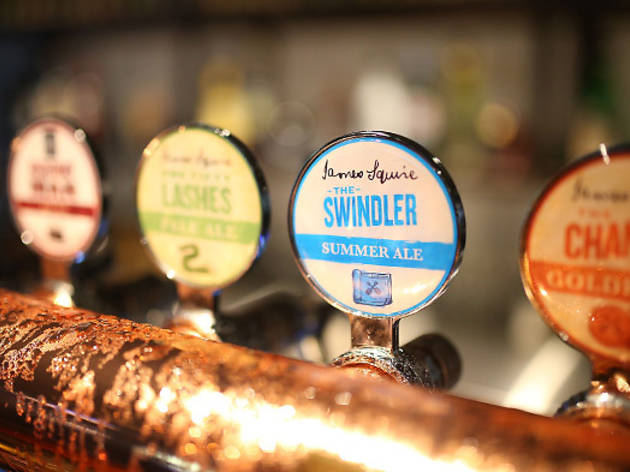 3/19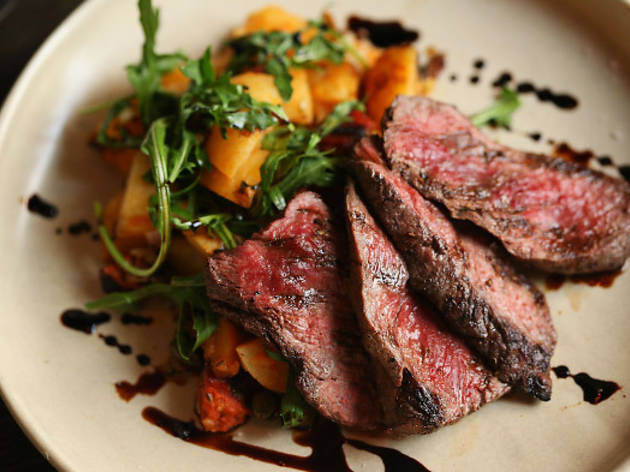 4/19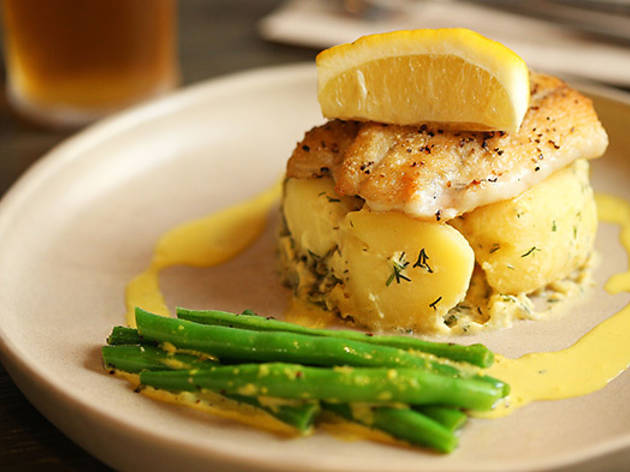 5/19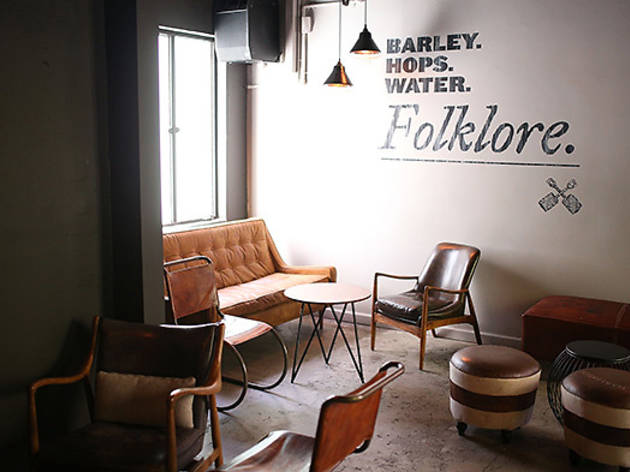 6/19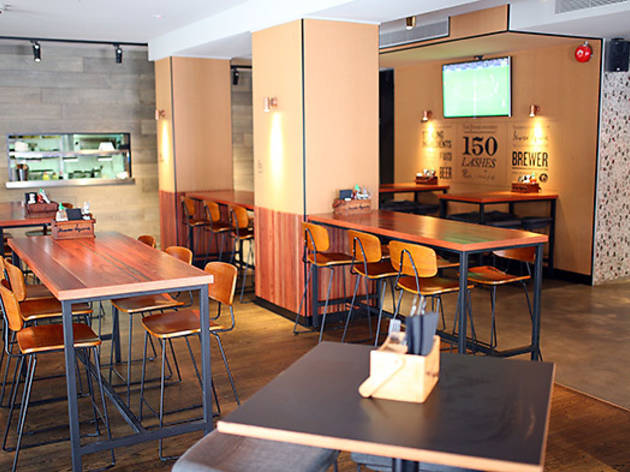 7/19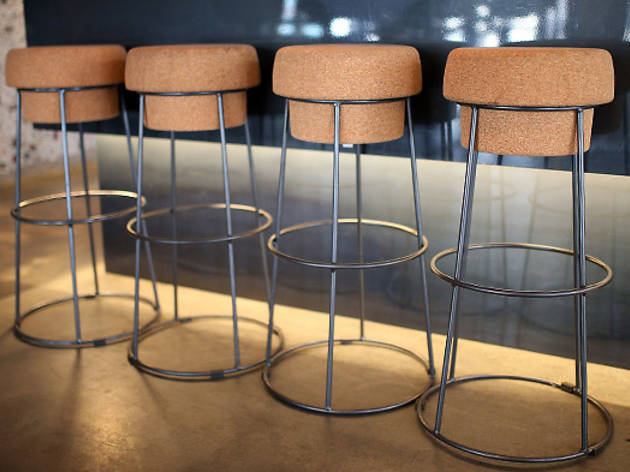 8/19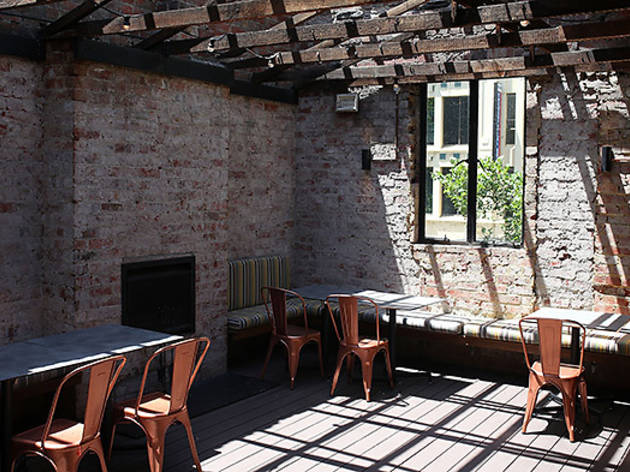 9/19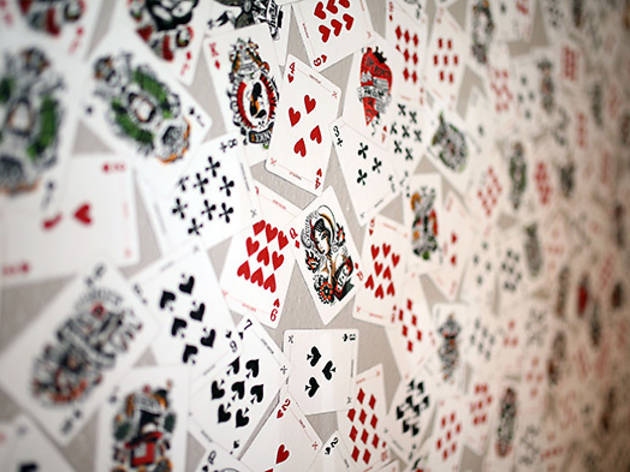 10/19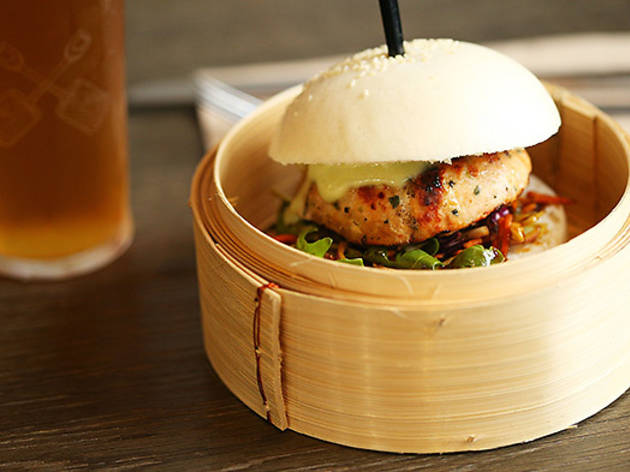 11/19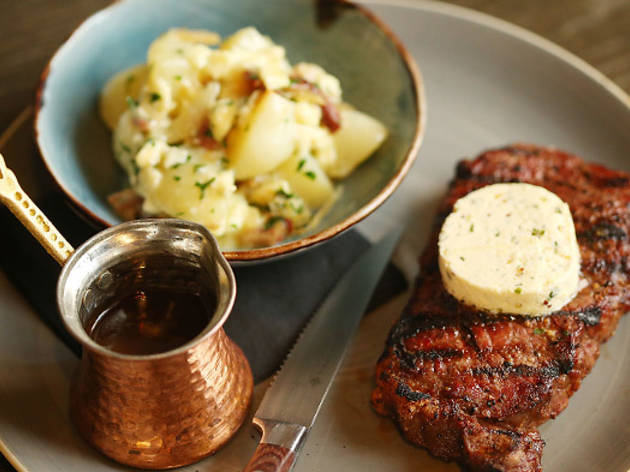 12/19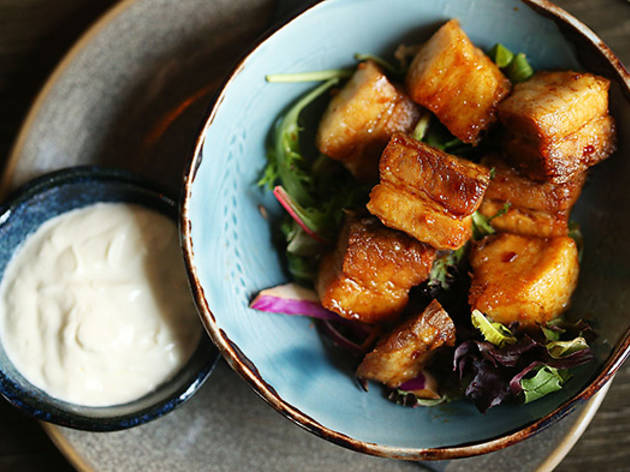 13/19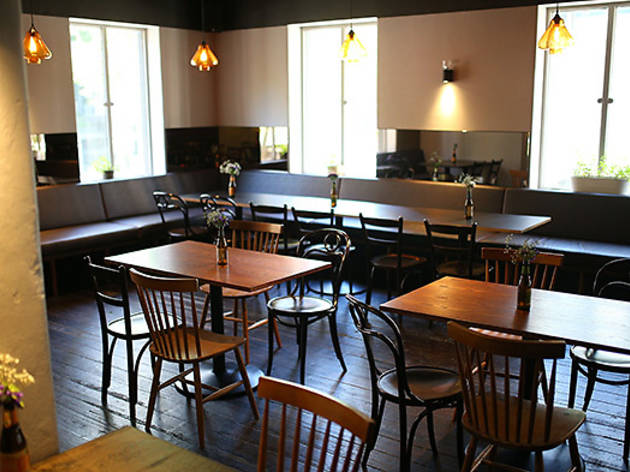 14/19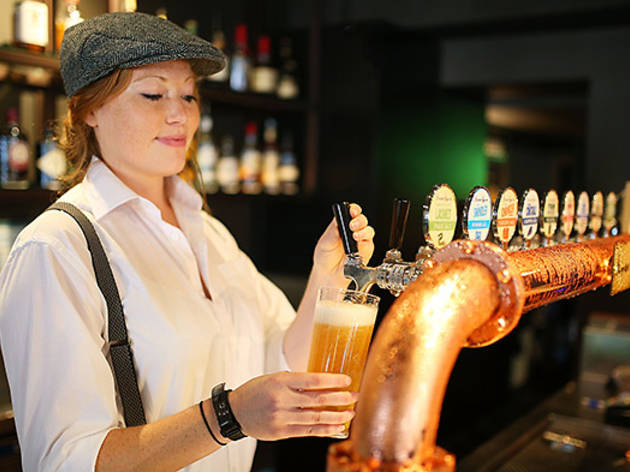 15/19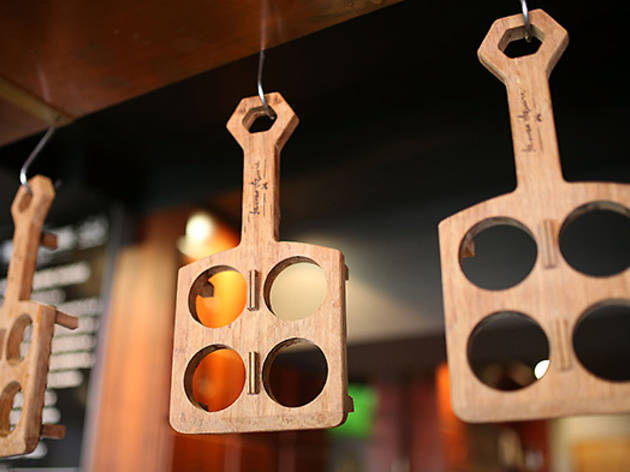 16/19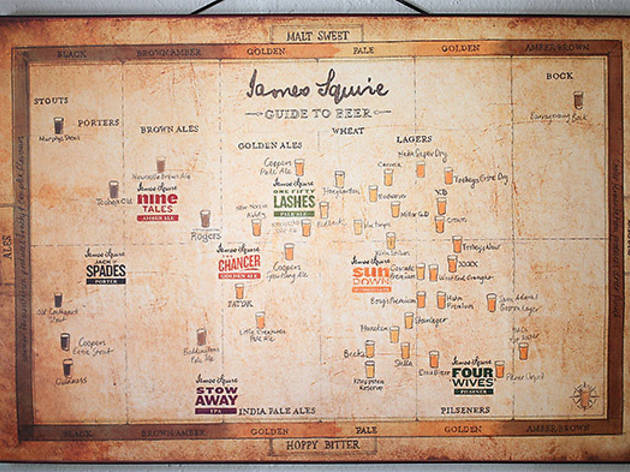 17/19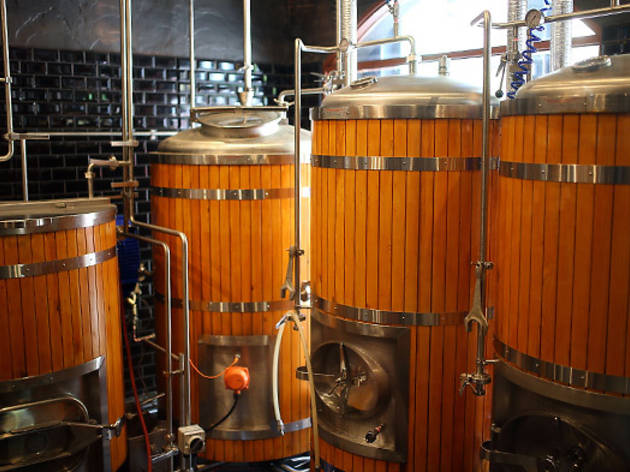 18/19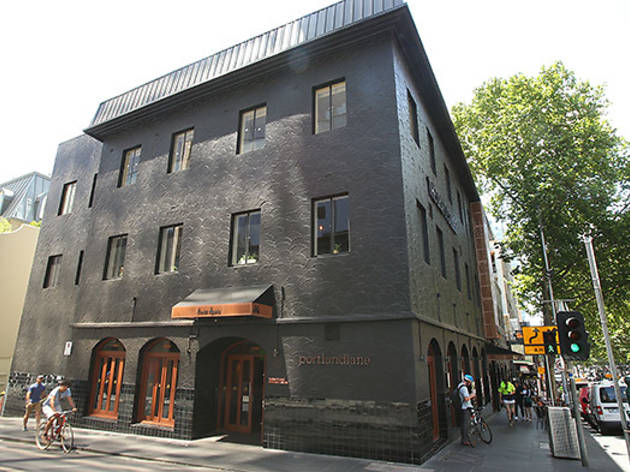 19/19
The new James Squire brewhouse is your best bet for an easy-going pint in the CBD
Melbourne's best pubs are in our suburbs – that's just a fact. Generally, the bustling heart of Melbourne just doesn't have the goods, unless you're talking about the newly renovated Crafty Squire; previously the James Squire Brewhouse at the Portland Hotel.
First and foremost, this place is huge. There's enough space between tables and at the bar that you'd need 1,000 people in here to feel crowded. One of the major improvements is the addition of dozens of new taps, bringing the total to 80 across the whole venue. They've got the staff to man them too, so you'll rarely have to wait long. The lovely young crew, dressed in cute matching outfits of white shirt, black suspenders and grey flat caps, will gladly walk you though each beer and what makes it special.
Of course, all they're pouring is James Squire. And while these beers are hardly the boldest or newest flavours in hop town, they're all tasty and approachable examples of their styles. There's even limited edition stuff brewed on-site in the impressive wood and copper gear on display downstairs. This is the perfect place to drink and learn if you're a beginner and the Russian Imperial, galaxy hopped peach and coriander IPAs served by bearded fanatics at serious craft beer venues are a little overwhelming. For self-directed learning, the back of the menu even has charts explaining the style of each brew.
The majority of the work done on the building has happened upstairs, now home to a new bar area, a bright little lounge with leather armchairs, and a lovely outdoor courtyard. Here, they've stripped off the roof but left the timber skeleton intact and exposed the ancient, pale pink bricks. Pots placed up against columns hold baby hop vines, which will eventually grow to cover the area in skunky greenery.
There's also a beautifully designed dining room to replace the one downstairs (now yet another new bar area). Droplights illuminate wildflower-sprouting beer bottles on each table, and sun floods in from wide corner windows, illuminating mismatched chairs and dark grey banquettes. The wide screen TVs on every wall of the venue play sport of all kinds, including American college basketball; a rare treat for expats. But here in the dining room, the screens play old black and white movies instead.
Nosh includes pub classics like fish and chips, parma and steaks, plus a few creative touches with a South East Asian accent. But despite the imaginative use of native meats in dishes like gamey emu pot stickers, a gastro pub this ain't. Flavours tend to be clunky, like a few pieces of not-so-crisp pork belly "popcorn" in a bowl mostly filled with salad swimming in sugary dressing. On the bright side, there's some real technical skill in the kitchen, with a slab of barramundi expertly pan seared and a porterhouse seasoned, grilled and rested to perfection. Compared to the other pub grub available in the CBD, it's definitely up there.
So if there's a lunchtime pot screaming your name, a function space close to work needed, or simply a nice, bright place to relax after work and watch a bit of sports while you wait for the rush-hour crush to die down, this is your spot. A crafty squire indeed.
Venue name:
The Crafty Squire
Contact:
Address:
127 Russell St
3000

Opening hours:
Mon-Thu 11am-midnight; Fri 11am-2am; Sat, Sun 11am-midnight
Transport:
Nearby stations: Flinders Street